Free TV and movie streaming services are the people's champion in the war of the best streaming services. Yes, as Netflix and the like kept raising prices in a war against our wallets, a different breed of streamers has shown up to our rescue.
And these services use a familiar business model to survive: paying the bills with ads in commercial breaks — just like traditional TV. You probably know about one of these services by now, as the likes of Tubi, Freevee, and Pluto TV have each begun to get more popular.
Each, annoyingly, tends to cycle content in and out at the same speeds that HBO Max and other streaming services do, so we do our best to cover these services and their latest acquisitions.
For all those who are still confused about how all this works, and need help finding the services that are best for them, we've got all of the answers about free TV and movies that you need.
Free TV streaming sites cheat sheet
There are 5 major free and legal streaming services to know about:
Pluto TV: Owned by Paramount, features Star Trek and others
The Roku Channel: Not just on Roku devices, also on the web and Fire TV
Tubi: Features original programming
Freevee: Amazon's free TV service, has some of the best movies and shows
Plex: Originally known as the place you host your own content
Free TV and movies: New arrivals
Over the next months, Freevee will gain 23 new free channels including channels solely dedicated to The Pink Panther, Stargate, Green Acres and The Outer Limits.
The best new free TV show is Jury Duty. A genre-bender of sorts, it follows Ronald, an unwitting regular guy who gets put into a jury duty selection pool for a trial that doesn't exist. He's surrounded by actors who are pretending to be a part of said trial, and famous actor James Marsden, who's playing a selfish and aloof version of himself. It finished up its first season earlier this month.
In May, a ton of critically-acclaimed movies hit Plex, where you can watch them for free. Our favorites include Minari, Arrival, The Farewell and The Green Knight.
In April, The Roku Channel finally got the three free TV channels we'd been expecting it to get since March. These WB TV channels include the Watchlist network, which streams "fan favorite series" including HBO programs Westworld, Raised by Wolves and The Nevers.
Free TV streaming services: "Live TV" channels
When it comes to finding free TV online with the best free streaming services, you have an untold number of options. For our purposes, we're only going to focus on the legitimate, legal ways to watch TV and movies for free online.
The most famous free TV streaming service for live TV is likely Pluto TV. Without a login to your name, you can open Pluto TV and immediately start watching all sorts of TV on its hundreds of channels. But a note about Pluto's "live TV," and those of others: it's not always actually-live.
And that's obvious on occasion. Of course the CSI: Miami, Bar Rescue and Jerry MST3K channels aren't live. But those 'channels' provide a good way to view the free live TV world. These channels deploy reams of available content accessible via a TV guide-style interface. And while there are news channels from CBS, CNN, NBC, Sky and Bloomberg on Pluto TV, unless there's a LIVE logo on your screen, expect that you're likely watching footage that's been aired earlier in the day.
Tubi offers a similar free "Live TV" guide experience, available here. Plex and The Roku Channel also offer free TV channels, but their "guide" views aren't as easily uncovered on the web. We've got a guide to the best free Roku channels.
Free TV streaming: watching on demand shows and movies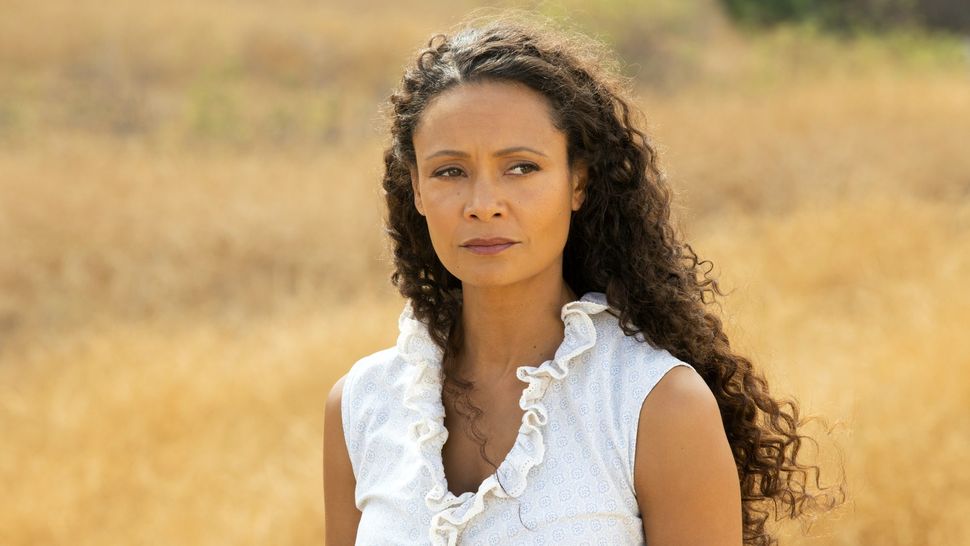 Free TV and movies services help you dictate what you watch and when, with an on demand library. Unfortunately, not all of the content is available on your schedule. For example, HBO's Westworld is on Roku and Tubi — but you have to watch it on a channel
At best, you have services such as Freevee and Tubi, which offer exclusive original shows and movies via on-demand. Tubi provides a lot of horror, true crime and documentary content in its offerings, while Freevee goes more towards comedies and drama.
Freevee is also the free TV service with the best shows you'd probably know about. Last we looked, it offered seasons of The X-Files, Bob Ross's painting series The Joy of Painting, Kitchen Nightmares, Schitt's Creek. Yes, the same Schitt's Creek that some paid to watch on Netflix, now free with ads.
Pluto and Plex also offer on-demand streaming. Hunting through their libraries, we saw that Pluto has Harold & Kumar Go to White Castle, Matlock, both Star Trek: The Original Series and The Next Generation, Daria and Workaholics. It also often features content from the Paramount umbrella, so think of it as Paramount Plus' free tier.
Plex often pulls in beloved gems like the NBC Hannibal series and Quentin Tarantino's Pulp Fiction.
YouTube also offers free movies
We at Tom's Guide love YouTube. It's my personal sleeper-favorite streaming service. And, yes, it also offers free movies — and you can check them out here.
Some of the movies aren't exactly interesting, as we noticed forgotten Ryan Reynolds movie Chaos Theory and Epic Movie (Scary Movie, but for not-scary movies) last we looked. But, poke around a bit and you'll find some great titles. Under-seen horror movie Crawl was spotted slithering around YouTube for free, as were the original Space Jam, Tim Burton's Corpse Bridge and the sci-fi drama Arrival.
Oh, and if you (like myself) are a YouTube Premium subscriber, you get to watch these movies for free.
Best devices for free TV and movies
Sure, you can access free TV and movies on all streaming devices, but some of the best streaming devices build free TV right into their interfaces.
The Fire TV home screen has a Free section — though you might miss it, it's just a little Check icon inside of a circle. In this section, Fire TV surfaces free content from a range of apps, such as Superbad and The Walking Dead over on Pluto TV. Then, it offers free live news networks from ABC, CBS, Fox and others. It also promotes Amazon's free content housed in the Freevee service, such as its Ellie Goulding movie, and films such as American Psycho, Shutter Island and The Other Guys.
The Chromecast with Google TV is adding increased free TV integration into its Live section, but we haven't encountered this in our testing yet.
On Roku devices (the Roku Streaming Stick 4K being our favorite), look for The Roku Channel. Here, you'll find free, ad-supported original content such as Weird: The Al Yankovic story movie and shows they acquired from Quibi. Roku also offers free movies and live TV in this app, so poke around.
More from Tom's Guide