And they lived happily ever ... sometimes! In the best romantic movies on Netflix, boy meets girl (or girl meets girl, or boy meets boy), sparks fly and sometimes the fire rages out of control, burning everything to the ground. Or it simply and sadly dies out.
The best romantic comedies and dramas on Netflix draw from familiar tropes: from the girl next door to the bad boy with the heart of gold and (of course) opposites attracting.
Netflix has had a big hand in reviving the genre, which had run out of steam in recent years, particularly rom-coms — and even more specifically, teen rom-coms, like the To All the Boys I've Loved Before franchise.
Here's a roundup of the best romantic movies on Netflix you can watch on V-Day, or really any day of the year that you want to liven up with a bit of cinematic romance.
About Time
When it comes to love, time is a flat circle. In this trippy dramedy, Tim (Domhnall Gleeson) discovers he has the ability to travel back in time. He falls for Mary (Rachel McAdams), but when things go awry in their relationship, he uses his power to set things right. But as he quickly learns, changing the past can have unforeseen consequences. Any action he takes (or undoes) could mean his future with Mary never happens. — Kelly Woo
Always Be My Maybe
This winning comedy pairs comedian Ali Wong and veteran actor Randall Park as childhood best friends — she's literally the girl next door — who grew apart after an awkward teenage encounter. When they meet again as adults, she's a celebrity chef and he's still living at home, and they both have significant others. They still connect on a deep emotional level, though, and it's not hard to see where this story is going (despite a surprising cameo by Keanu Reeves). Not only is the movie genuine and funny, but it stars Asian Americans as leads, which is much too rare in Hollywood. — Kelly Woo
The Guernsey Literary and Potato Peel Pie Society
This quiet romantic drama retells the true story of the British island of Guernsey, which was under German occupation during World War II. Lily James stars as writer Juliet Ashton, who exchanges letters with a Guernsey resident following the war. Dawsey Adams (Michiel Huisman) tells her he's part of the Guernsey Literary and Potato Peel Pie Society, which piques her interest. Juliet travels to the island to write about the book club and its role during the occupation. But her assignment soon leads her to fall in love with the local society — and with her handsome pen pal. — Kelly Woo
The Incredible Jessica James
The talented and funny Jessica Williams gets a well-deserved showcase in this opposites-attract comedy. She's a fiercely independent playwright who is set up on a bilnd date with sad sack Boone (Chris O'Dowd). They're both still obsessed with their exes, but find themselves falling for each other despite all their baggage. Williams' charm and wit elevates a fairly stereotypical story. — Kelly Woo
The Lovebirds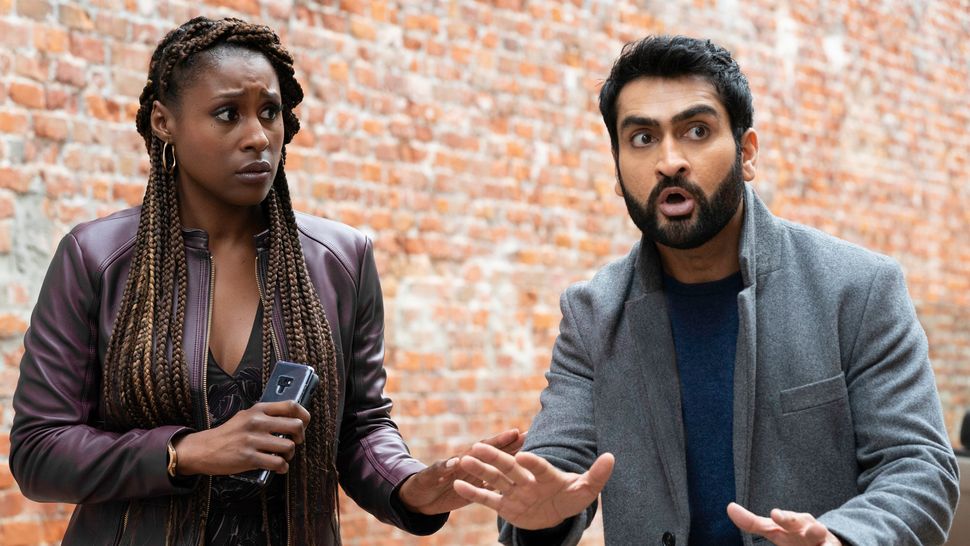 Two of our favorite funny people, Issa Rae and Kumail Nanjiani, team up in this seriously charming rom-com/thriller. They play a couple who argue constantly and are on the verge of a break-up when they witness a murder. They flee the scene, knowing that people of color tend to be cops' prime suspects, and start investigating the crime themselves. Preposterous hijinks ensue (including the couple ending up at an orgy). Through it all, they bicker and banter, but also rediscover why they fell in loves in the first place. — Kelly Woo
Marriage Story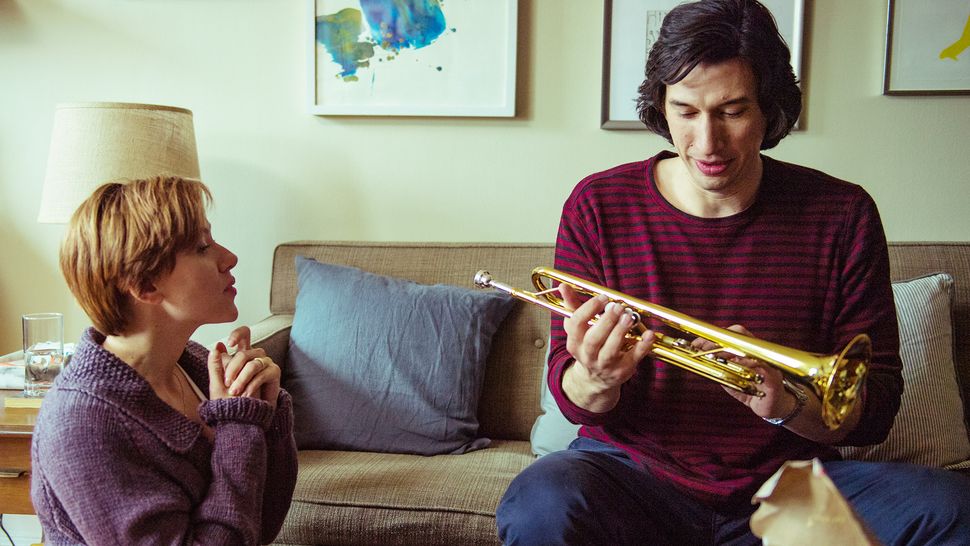 Noah Baumbach's semi-autobiographical drama is kind of a ghost story: Here, a great love used to live. The film begins at the end of the marriage between playwright Charlie (Adam Driver) and actress Nicole (Scarlett Johansson). Even in breaking up, you can see how much they still feel for each other. The memories of all that they once shared continue to haunt them even through bitter divorce proceedings. It's excruciating to watch but so raw and real that you can't look away. — Kelly Woo
Set It Up
Work hard, work harder: That's the unfortunate life of Harper (Zoey Deutch) and Charlie (Glen Powell), the assistants to high-powered execs Kirsten (Lucy Liu) and Rick (Taye Diggs). Then, they come up with an ingenious solution for their lack of free time: Play matchmaker to their bosses! They'll be so busy, uh, getting busy with each other that Harper and Charlie can focus on their respective social lives. Of course, it's not too long before the allies turn into friends and then start turning into more. — Kelly Woo
She's Gotta Have It
The seminal Spike Lee joint that launched his career is an unflinching and unapologetic paen to female sexuality. Nola Darling (Tracy Camilla Johns) is a carefree Brooklyn woman who enjoys juggling multiple men. She cherishes her freedom, but when her suitors start wanting more from her, Nola has to navigate the more treacherous waters of romantic relationships. — Kelly Woo
Someone Great
For every heartwarming tale of falling in love, there's an equally heartbreaking tale of falling out of it. This rom-com starts at the end of Jenny's (Gina Rodriguez) relationship with boyfriend Nate (Lakeith Stanfield), after he decides not to move with her to San Francisco for her dream job. As Lizzo would say, "Why men great 'til they gotta be great?" Jenny spirals into a dark funk, but her two best friends Blair (Brittany Snow) and Erin (DeWanda Wise) aren't going to let her leave New York City on a low. Through one wild and crazy night in New York City, Jenny balances her memories of Nate with her hopes for the future. — Kelly Woo
To All the Boys I've Loved Before
No teen rom-com comes without a dreamy crush but Peter Kavinsky (Noah Centineo) may be the dreamiest of them all. When Lara Jean (Lana Condor) finds out her old love letters have been mailed out, she's mortified when Peter, a popular jock at her high school, receives one. But Peter comes up with a plan: They should pretend to be a couple to solve their respective romantic problems. At first, this seems like a good idea since Peter doesn't seem like good boyfriend material and there's no chance of Lara Jean actually falling for him. But then Peter turns out to be the best boyfriend ever! What's Lara Jean to do now? — Kelly Woo
Watch now | To All the Boys: P.S. I Still Love You | To All the Boys: Always and Forever