Update: We're tracking the best Cyber Monday streaming deals right now
There are a ton of Black Friday streaming deals live now. And while we here at Tom's Guide do a great job of finding every deal out there, it can still get a bit overwhelming to find the best Black Friday deals for saving money this holiday season.
Our favorite streaming deal right now is the Disney Plus and Hulu bundle for just $2.99 a month, which is a big discount versus the regular $15.98 price. But if you just want Hulu you get it for an entire year for 99 cents a month. And Peacock for just $1.99 is a great choice especially if you want to watch movies like The Holdovers, which should arrive on the streaming service by the end of the year.
I scoured all the deals we've found so far and curated a list of the top picks right now. That means all the must-have streaming services and cable alternatives so you can cut the cord, along with the best streaming stick deals for each platform.
Best Black Friday streaming deals live right now
Best streaming service deals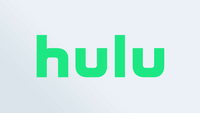 Hulu: was $7.99 now 99 cents per month
With a ton of original series and movies, plus the latest TV shows, Hulu has a lot to watch. Normally, this ad-supported tier costs $7.99 per month but you can get it right now for less than a dollar. This promotional rate lasts an entire year and you can even add Starz for an additional 99 cents a month for the first six months.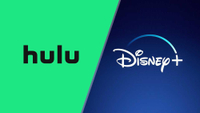 Disney Plus + Hulu (w/ads): was $15.98 now $2.99 per month
This excellent streaming bundle combines Disney Plus and Hulu for just $2.99 per month for a whole year. That's a saving of around $13 each month. This offer is only on the ad-supported plans, but it's still one of the best streaming deals we've seen of the Black Friday shopping period. And this streaming offer isn't sticking around long as you only have until Nov. 28 to claim it.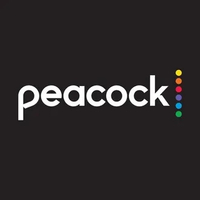 Peacock: $1.99/month for a year
Peacock has a huge library of movies and TV shows drawn from various brands, including NBC, Bravo, Syfy and Universal Pictures. Watch new episodes of Real Housewives, SNL It also has live events from the NFL, Premier League, WWE and more. This deal is only for new customers.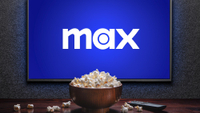 Max with ads: was $9.99 now $2.99 per month
This deal gets new and returning subscribers 70% off Max's ad-supported tier for six months. It's probably the best streaming deal you'll get this year and it's a great way to catch up on House of the Dragon, Succession and more Max shows and movies. Get it now before it's gone!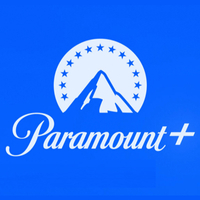 Paramount Plus: was $5.99 now $1.99 per month
Mixing live news and sports with original TV shows and recently released movies, Paramount Plus is a strong option for cord-cutters. You can also get access to Showtime's library of TV shows and movies for just an additional $2 a month in this limited-time deal. Use code: BLACKFRIDAY
Best live TV streaming deals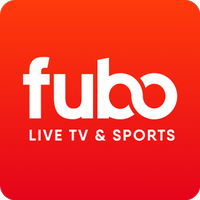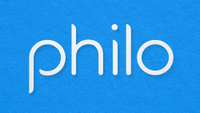 Philo: was $25 now $13 for the first month
This deal should actually get you your first month for just $12.50 before taxes and you still get a 7-day free trial with this offer. So enjoy Paramount Network, AMC and more right now — no promo code needed (just click the link). This offer is limited to new customers only though.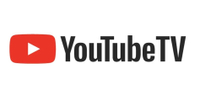 YouTube TV: just $50 per month for first 3 months
This may not be a Black Friday-only deal, but it's the best price on YouTube TV we've ever seen. This cable alternative gives you tons of channels and features and even lets you add NFL Sunday Ticket at a discounted rate. This deal is limited to new customers only.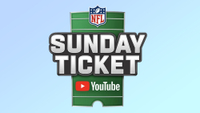 NFL Sunday Ticket: Sunday Ticket starting at $89
Right now you can get NFL Sunday Ticket for the rest of the 2023-24 NFL season for just $89 if you have YouTube TV. That's less than $13 a month for all the out-of-market Sunday games for the remainder of the regular season. If you don't have YouTube TV, you can still get NFL Sunday Ticket for just $139. Either way, you can add NFL RedZone for just $20. Deal ends Nov. 27.
Best streaming device deals
Best Roku streaming device deal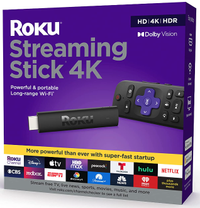 Best Google TV streaming device deal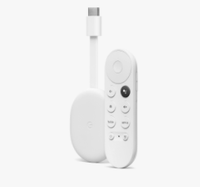 Chromecast with Google TV: was $49 now $37 @ Amazon
All the Chromecast really needed, if you ask us, was a remote and some apps. And the 4K Chromecast with Google TV delivered those two standards. It supports Dolby Vision, HDR10 and Dolby Atmos (via passthrough HDMI), so your shows and movies will look and sound great. Our Chromecast with Google TV 4K review explains everything else we love about it.
Best Fire TV streaming device deal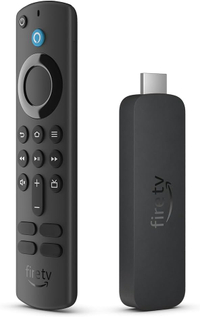 Fire TV Stick 4K (2023): was $49 now $24 @ Amazon
The new Fire TV Stick 4K (2023) sports an upgraded 1.7GHz quad-core processor that's 30% more powerful than the previous model. It also offers Wi-Fi 6 support and a Live TV guide button. Other features include Dolby Vision/HDR10/HDR10+/HLG support on the video front and Dolby Digital Plus/Dolby Atmos support on the audio side.
Which streaming deals are still missing?
There are still a few streaming services that are notably missing so far this Black Friday. Netflix is the biggest name to not put out a deal yet. Prime Video also has yet to put out a Black Friday deal. Last year, Amazon put up some Black Friday deals on their Prime Video channels, allowing you to get Showtime, Starz or AMC Plus for just $2 for the first two months. We're hoping we get something similar this year.
For live TV, Sling isn't offering a Black Friday deal, but at least it has an ongoing promotion giving 50% off on your first month.

In terms of streaming devices and smart TVs, a lot of deals are already out there, though prices may get better as Black Friday gets closer. Make sure to check out our Black Friday TV deals for the best deals on smart TVs.