We've got no tricks, just treats among the new movies and TV shows to watch this weekend on Netflix, Max, Hulu and other top streaming services. A veritable cauldron of spooky and non-spooky offerings is bubbling away for you to enjoy.
The weekend lineup is led by The Gilded Age season 2, which brings back the social climbing and snobbery of late 19th-century New York. Billions goes out with a bang in its series finale. South Park unleashes a new special, Joining the Panderverse, and Life on Our Planet brings dinosaurs back to life (on screen).
On the movies side, the opioid drama Pain Hustlers stars Emily Blunt and Chris Evans. For more of a Halloween vibe, The Nun II and Five Nights at Freddy's provide streaming screaming. Here's our guide on watch to watch this weekend.
TV Premieres
The Gilded Age season 2 (HBO)
No battle is as brutal as the one between old money and new upstarts in New York in the late 1800s. Bertha Russell (Carrie Coon) may have notched a victory with Mrs. Astor (Donna Murphy) attending her ball, but she still has a long way to go to gain society's acceptance. She runs into a roadblock when her bid for a box at the Academy of Music is rejected. But Bertha isn't one to back down from a fight.
Nor is husband George Russell (Morgan Spector), who is challenged by a growing union in his organization. As for Marian Brook (Louisa Jacobson), she continues her journey to find her way in the world secretly teaching at a girls school — of which Aunt Agnes (Christine Baranski) would thoroughly disapprove.
Premieres Sunday, Oct. 29 at 9 p.m. ET on HBO and Max
Fellow Travelers (Showtime)
The challenges and complexities of living as a gay man in mid-century America are explored with nuance in this miniseries based on the novel by Thomas Mallon. The chemistry between leads Matt Bomer and Jonathan Bailey is palpable as their very different characters begin a secret romance that begins in the 1950s and spans decades.
Hawkins Fuller (Bomer) is a charismatic rising political star in Washington, D.C. Tim Laughlin (Bailey) is an idealistic former seminary student who becomes Hawk's protege. They fall in love just as Joseph McCarthy and Roy Cohn declare war on "subversives and sexual deviants." That's not their only obstacle, as their relationship is tested by the Vietnam War protests of the '60s, the drug-fueled disco hedonism of the '70s and the AIDS crisis of the '80s.
Streaming now on Paramount Plus With Showtime
Airing Sunday nights on Showtime
American Horror Stories season 3 (FX on Hulu)
The anthology spinoff of American Horror Story returns with four chilling new chapters just in time for Halloween. This time around, Ryan Murphy recruits Lisa Rinna, Reid Scott, Raúl Castillo, Emily Browning and Jeff Hiller to fill out the cast.
In the first episode, "Bestie," a young woman grieving the loss of her mother forms a connection with a mysterious online friend. "Daphne" sees a bizarre bond develop between an artificial intelligence device and its user. An up-and-coming model will stop at nothing to achieve success in "Tapeworm," while a blind date from a dating app goes very awry.
Streaming now on Hulu
Life on Our Planet (Netflix)
Steven Spielberg is behind the latest nature docu-series featuring stunning, high-definition photography, this time combined with cutting-edge graphics technology to bring long-extinct creatures back to life. The eight episodes chronicle the planet's history via the five mass extinction events so far. The filmmakers consulted paleontologists to create accurate depictions of dinosaurs and other species that once roamed Earth but were wiped out. Yet "life always finds a way," as narrator Morgan Freeman intones.
Streaming now on Netflix
South Park: Joining the Panderverse (Paramount Plus)
The latest South Park special finds Cartman experiencing deeply disturbing dreams that portend the end of the life he knows and loves. Meanwhile, the adults in South Park are also wrestling with their own life decisions as the advent of AI is turning their world upside down.
Streaming now on Paramount Plus
Notable New Episodes
Billions series finale (Showtime)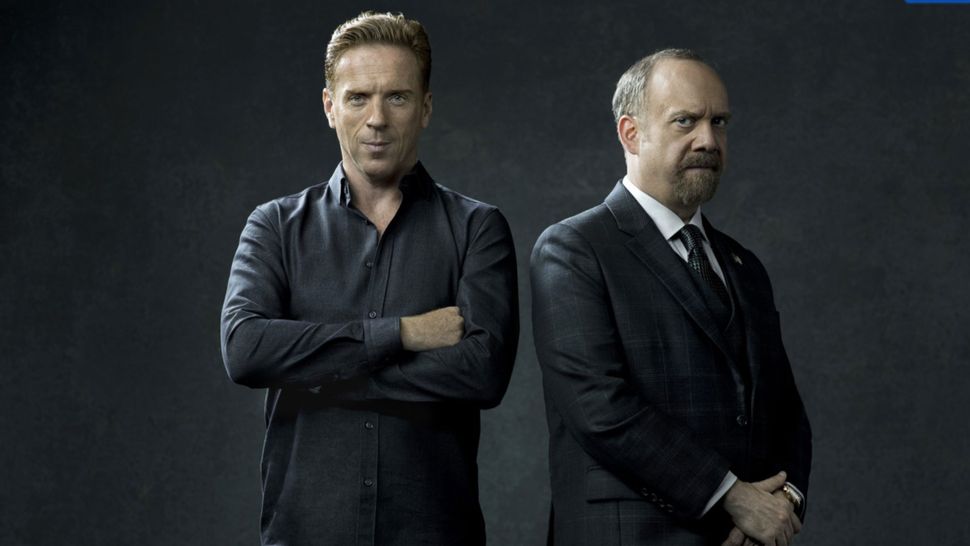 And how the mighty will fall. Billions has mined a lot of drama (and some comedy) out of the ultra-high stakes game played at the intersection between finance and politics. Now, all the major players must show their final hands. Chuck Rhoades (Paul Giamatti) and Axe (Damian Lewis) are finally on the same side trying to take down Mike Prince (Corey Stoll). They're going after him on both the financial front, by targeting his private holdings, and his political campaign for president. Individually, Chuck and Axe are formidable foes; as a team, they might be unstoppable.
Streaming now on Paramount Plus with Showtime
Airs Sunday, Oct. 29 at 8 p.m. ET on Showtime
Movie Premieres
Pain Hustlers (Netflix)
The opioid epidemic has produced a number of fictionalized accounts, including Hulu's award-winning miniseries Dopesick and Netflix's Painkiller from earlier this year. Pain Hustlers is a film starring Emily Blunt as a blue-collar single mom who is drawn into the opioid crisis out of desperation.
After Liza Drake loses her job, she has a chance encounter with pharmaceutical sales rep Pete Brenner (Chris Evans). She ends up working for his start-up, which puts her on an economically favorable but morally dubious path. As she deals with her increasingly unhinged boss (Andy Garcia) and the worsening medical condition of her daughter (Chloe Coleman), Liza becomes aware of the devastation her company is causing and is forced to reexamine her choices.
Streaming now on Netflix
Five Nights at Freddy's (Peacock)
The terrifying horror game transforms into a nightmare-fueling movie produced by Blumhouse (Get Out, M3GAN, The Purge). Mike Schmidt (Josh Hutcherson) is a troubled security guard who starts working the night shift at Freddy Fazbear's Pizza, a rundown family entertainment center. One night, he discovers the venue's four animatronic mascots – Freddy Fazbear, Bonnie, Chica, and Foxy – move and kill anyone that is still there after midnight. What was supposed to be a cushy gig turns into a desperate bid for survival.
Streaming now on Peacock
The Nun II (Max)
The eighth installment of the Conjuring Universe delivers more supernatural scares with religious vibes. In 1956, four years after the events of the first film, Sister Irene (Taissa Farmiga) has settled into a new convent when she's sent by the cardinal to investigate the seeming reappearance of the demon Valak (Bonnie Aarons). Unbeknownst to Irene, her friend Maurice (Jonas Bloquet) has been possessed by Valak and has unwittingly brought her along on his travels. With the help of skeptical Sister Debra (Storm Reid), Irene must confront Maurice and find a way to exorcise Valak for good.
Streaming now on Max
The Pigeon Tunnel (Apple TV Plus)
From famed documentary director Errol Morris (The Thin Blue Line, The Fog of War) comes an engaging profile of the late spy turned novelist John le Carré. Le Carré (whose real name was David Cornwell) is best known for his best-selling spy thrillers like The Spy Who Came in from the Cold and Tinker Tailor Soldier Spy.
In a series of interviews conducted before the author's death, Morris asks about how Cornwell's life influenced the work of le Carré and vice versa, delving into how the author's complex relationship with his father had a profound impact on his worldview and writing, which ultimately reshaped the spy game in fiction forever more. The answers are interspersed with clips from TV and movie adaptations of his work along with archived interview footage and some dramatizations commissioned especially for this film.
Streaming now on Apple TV Plus
Sly (Netflix)
Netflix also has a documentary biopic debuting this week, this one on Hollywood heavyweight Sylvester Stallone. Growing up, his passion for cinema served as a means to escape the challenges of his difficult childhood, but even as he got older he continued to be defined by that same scrappy spirit. Over the course of the last 50 years, he's captivated generations of fans through his beloved characters and legendary Hollywood franchises, from Rocky to Rambo.
This documentary delves into his journey from underdog to international movie star, offering a behind-the-scenes glimpse at how his life experiences have resonated in the characters he plays on the big screen. This retrospective doc offers unmatched insight into Sly's life and career with input from the main himself and the people who know him best. It is an absolute must-watch for anybody with a fondness for 80s action stars, or a desire to see the underdog come out on top.
Streaming now on Netflix
More from Tom's Guide