A 15-inch MacBook Air could be here as soon as April 2023. This is according to DSCC analyst Ross Young (via 9to5Mac), who says Apple has already started panel production for the new laptop.
This is not the first time we've heard rumors about a potential 15-inch MacBook Air. A number of reliable sources, including Bloomberg's Mark Gurman, analyst Ming-Chi Kuo and, of course, Ross Young, have all hinted at the possible upcoming Apple laptop in recent months. In his latest report which he posted to his Super Follows on Twitter, Ross said: "15.5-inch MacBook Air started panel production this month. We would expect an early April launch."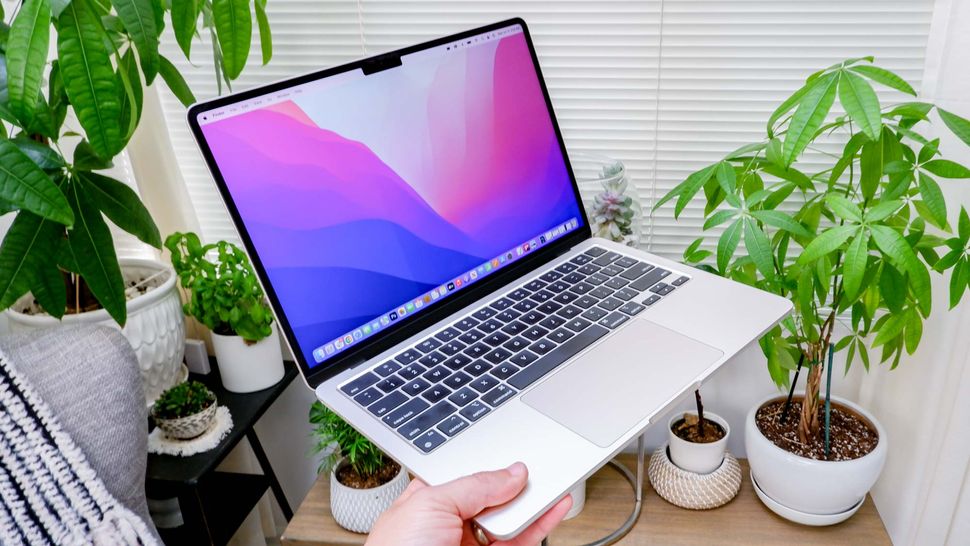 As we reported all the way back in June of 2022, Bloomberg's Mark Gurman says the 15-inch Air is envisioned as a wider version of the 13-inch MacBook Air 2022. Gurman claims Apple initially planned to design the MacBook Air 2022 with a 15-inch screen but decided to stick with a 13.6-inch display that's slightly larger than the 13.3-inch screen on the previous MacBook Air 2020.
Mark Gurman's report says the 15-inch MacBook Air will feature the Apple M2 chip that debuted with the 2022 MacBook Pro 13-inch. Ming-Chi Kuo adds that Apple is working on a 15-inch MacBook with M2 and M2 Pro variants. It's possible this 15-inch laptop is the MacBook Air. The analyst also said this laptop will simply be called "MacBook" instead of "MacBook Air."
And since we're on the topic of possible new MacBooks, Gurman has also said Apple is working on a new 12-inch MacBook design. It's unclear what product line this laptop is expected to join, but as Gurman points out, it would be the first 12-inch laptop that Apple has sold since the 12-inch MacBook it launched in 2015, then discontinued in 2019.
Outlook
Rumors about the MacBook Air 15-inch seem to crop up every few months from the same sources. We obviously should take all of what's been said with a fair amount of skepticism, but given how the reports are coming from folks with solid track records, it wouldn't be wise to dismiss their claims.
If a MacBook Air 15-inch does indeed release this year, it will join the recently released MacBook Pro 14-inch and MacBook Pro 16-inch. Those laptops are marketed toward power users. To that end, the 15-inch Air could be a great (and perhaps more affordable) option for everyday users. Even if this rumored laptop is effectively a bigger version of the MacBook Air 2022, it should be worth keeping an eye on.
Stay tuned for more!