When it comes to maintaining a beautiful, healthy yard, plant and lawn care are essential. So it's always disheartening when your favorite plants or crops show signs of disease that's making them suffer.
Common diseases faced by gardeners are powdery mildew, which is a fungal growth that covers the surface of the foliage, stems or fruit of the plant. This white, dusty coating is usually caused by various conditions such as high humidity, poor air circulation or low light. Other signs of plant disease include leaf spots, stunted growth and yellowing or wilting leaves. Trouble is, once fungal disease takes over, it can quickly deprive the plant and roots of its nutrients, and in some cases, result in a dying plant.
To avoid these problems, there are certain varieties that are specifically grown to resist fungal diseases, and hardy enough to tolerate most conditions. Of course, this will depend on your region or climate location, so it's best to check they're suited to your USDA Hardiness zone.
In any case, if you want your plants to thrive all year round, check out these disease-resistant plants to spruce up your yard.
Also, check out these 7 best plants to reduce indoor air pollution.
1. Nandina Obsessed
With its intense, red foliage, these nandina shrubs bring warmth and vibrant color to any yard. The 'obsessed' variety in particular are known to be hardy, low-maintenance and disease-resistant.
These often have bushy, upright structures and usually grown as a hedge, plant borders or screen — which helps if you want a little backyard privacy. Nandina Obsessed also thrives in sun or partial shade in well-drained soil, and can cope with winter temperatures. While they add a bold feature when planted solo, they can also look stunning mixed with other plants in a flower bed or on your porch.
2. Largeleaf Phlox
These pretty flowers may look delicate, but the largeleaf phlox are incredibly hardy and tolerant against fungal diseases such as powdery mildew. Native to North America, the largeleaf phlox is similar to the garden phlox, but are more robust, healthier and low-maintenance. In fact, these can last for years in the garden, when looked after.
The largeleaf usually spreads out into large clumps with short runners, and sturdy stems that grow upright. Experts advise to divide it every three or four years, at the start of spring, and replant the clumps around 24 inches (60cm) apart. Typically, this can grow up to 47 inches (120cm), while other varieties can reach higher heights with the essential nutrients.
In addition to being disease-resistant, this is also known to be a sun-tolerant plant that can cope well with long periods of sunlight, as well as partial shade.
3. Lavandula (Phenomenal)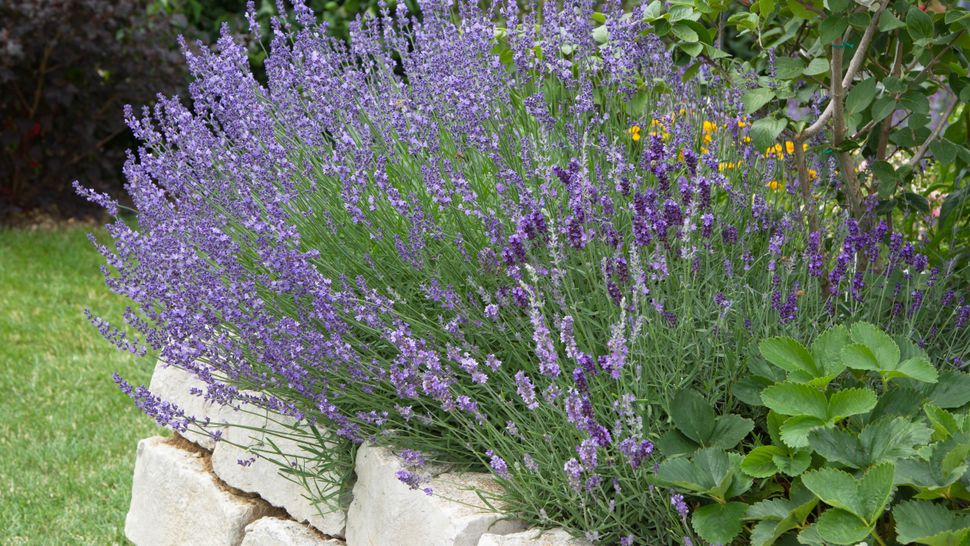 A variety of the popular and fragrant lavender, the lavandula phenomenal are hardy, and tolerant to diseases. This is mainly helped by its strong root system and branches that have a compact. bushy growth of up to 28 inches (70cm) high and 35 inches (90cm) wide.
Incredibly versatile, the lavandula phenomenal is an evergreen plant that will thrive in full sun in well-drained soil, but can also tolerate winter climates. Plus, with its purple and bluish flowers, lavandula makes a striking feature in the garden, borders, flower beds in containers — and keeps it smelling fresh.
What's more, this plant is the ideal pest-repellent for rats and mice, flies and other pests who detest the strong aroma.
4. Blue Star Juniper
The blue star juniper is a variety from the dwarf conifer — a versatile evergreen. This tough shrub is known for its hardiness, and tolerance to fungal disease and pests — providing you don't overwater it. If it sits in soggy soil, it will be susceptible to root rot. The blue star juniper is best suited in well-drained soil, and full sunlight, and is ideal for rock gardens or dry, sunny spots where you need a ground cover. It's also tolerant of a variety of soils including poor soils, dry soils, and sandy soils.
In addition, the blue star is also drought-tolerant, so will cope well in hot and humid conditions. In fact, you'll only need to water established plants occasionally when they look dry.
With its striking, blue-gray shimmer, and awl-shaped needles, the blue star juniper will certainly provide beauty year-round in your garden.
5. Profusion Zinnias
With their attractive colors, the profusion zinnias are another disease-resistant plant that will last long, and thrive well all year. Great for landscapes or containers, profusion zinnias are relatively easy to sow and grow.
Experts advise to keep them damp in the first few weeks before they become drought-tolerant. In fact, they won't tolerate wet or soggy soil conditions, so they won't require much watering at all.
Additionally, profusion zinnias are also known for their tolerance to heat, so will still grow and thrive in high temperatures. What's more, if you want to attract butterflies to your yard, zinnias are the ideal choice as butterflies love the nectar provided.
Bear in mind that some zinnia species may be affected by some disease, but the 'profusion' is the hardy type to grow in your yard.
6. Purple Coneflower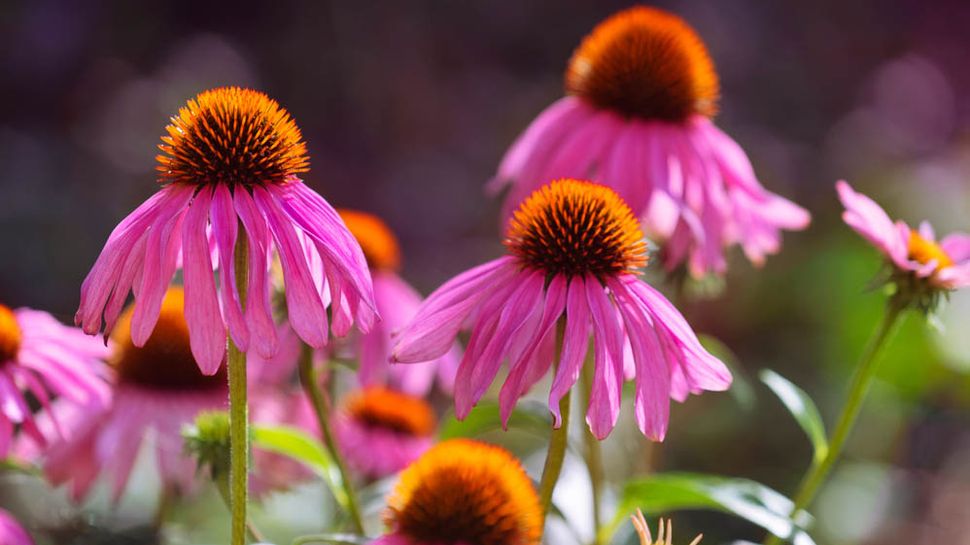 While there are a variety of cornflower species, certain types such as echinacea purpurea or purple coneflower, are more resistant to fungal disease. Once established, purple coneflowers are hardy, and can grow in a variety of soil types, including sandy, rocky, and clay soils.
They also prefer full sunlight, and can also handle hot and dry climates, so keep in a warm spot. However, this plant doesn't do well in both humid or rainy conditions, so try not to overwater. Experts recommend watering daily after first planting, then gradually reduce this to just once or twice a week.
With their vibrant pink and purple flowers, these will add bright color to any yard.
7. Itoh Peony
Peony varieties differ, however, the itoh peony is known to be resistant to disease and pests. These pretty flowers are incredibly hardy, and can cope with a variety of climates. They tend to have large, long-lasting blooms and strong stems, with bright blooms that can spread up to 8 inches across.
Once established, the itoh peony is relatively low-maintenance, though they do require regular feeding. They also thrive in rich, well-drained soil, and can tolerate fluctuating humidity levels. In fact, the plant's foliage will grow densely when located in full sun.
Best of all, itoh peonies can be found in a variety of bright colors including yellow, coral, pink, red, and white, if you really want to spruce up your garden.
More from Tom's Guide