25 Best Kid-Friendly Games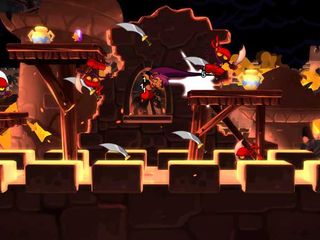 25 Best Kid-Friendly Games
Fragging, stealth kills, what happened to good old kid-friendly fun. Looking to make sure your gamer prodigy is playing entertaining, but age appropriate titles? From Lego Star Wars to the epic story of a half-genie, we compiled the following list that's sure to provide hours of gaming fun for the entire family.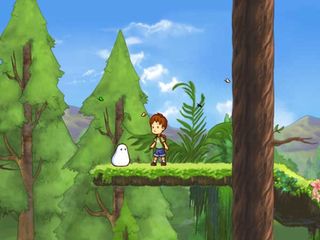 A Boy And His Blob
A remake of an old adventure game for the NES, A Boy And His Blob is a puzzle platformer about -- well the title says it all. You control a boy and his candy-loving blob as they travel across four world screens to free the residents of Blobolonia from the rule of an evil tyrant. The game boasts smooth graphics and smart gameplay and there's even a hug button, which doesn't affect the game but will make you feel warm and fuzzy inside.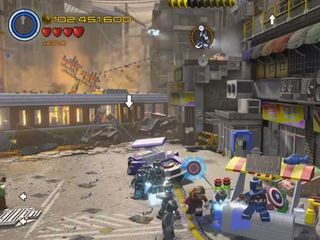 Lego Marvel's Avengers
Mix the cinematics and dramatics of an adventure movie with silly cuteness and you get Lego Marvel's Avengers. You can play as one of the Avengers from the major motion pictures (such as Captain America, Falcon, Black Widow, Iron Man) or choose from lesser-known, but still popular heroes such as Ms. Marvel, Luke Cage, or Iron Fist. The game uses audio clips from the major movie franchises as well as original voice acting to provide a rich experience.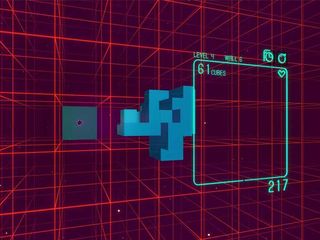 Superhypercube
A deceptively challenging yet addictive puzzle game, Superhypercube makes the most out of the Playstation VR's capabilities. Your job is to figure out a way to fit a cluster of cubes through a hole in the wall. Sounds simple, right? Well, as more cubes are added, you'll have to rotate the cluster to make sure it can properly fit through the hole. You can use the VR to look past the figure to see the shape of the hole for a better chance of getting the figure through. The game's high replay value and overall cleverness makes it a must have for you household.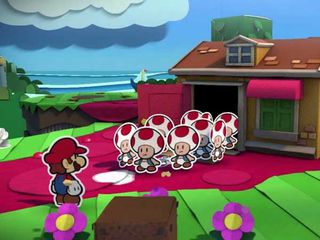 Paper Mario: Color Splash
Paper Mario: Color Splash sports beautiful graphics and makes the best use of the series' paper motif, with the addition of the flip and cutout mechanics. You control Paper Mario as he ventures through various levels restoring color to the realm of Prism Island and dethroning Bowser. This game boasts a wonderful balance between the action-adventure and turn-based RPG elements and offers some fun exploration. Combining stunning graphics with a solid storyline and dynamic gameplay, Paper Mario: Color Splash is a must-have for the Wii U.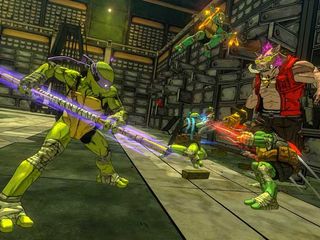 Teenage Mutant Ninja Turtles: Mutants in Manhattan
The adolescent reptiles with attitude are back! Platinum Games is the developer of this action-packed game where you can take control of Leonardo, Raphael, Michelangelo, or Donatello as you battle classic villains such as Shredder, Bebop and Rocksteady. Each turtle has its own unique ability and you can switch between turtles on the fly. The game displays beautiful cel-shaded graphics and also has a local co-op feature. If you love mean, green, fighting machines, this title is for you.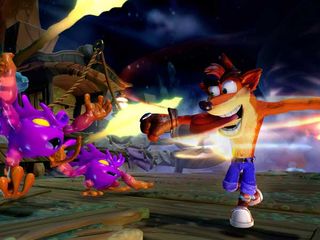 Skylanders: Imaginators
Imagine cramming all the toys in your toy chest into a video game and you might get something like Skylanders: Imaginators. This toys-to-life title is a solid platformer with great combat and puzzle-solving, and allows you to choose from several toys to traverse a world. However, the best aspect of this game is the ability to create your own Skylander and customize it with various weapons, armors, and catchphrases. You can even play with your friends in a local multiplayer mode. As a bonus, the PS4 owners lets fans play as the lovable Sony mascot Crash Bandicoot.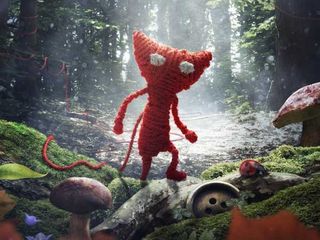 Unravel
Coupling breathtaking graphics with clever gameplay, Unravel is a great addition to your PS4 or Xbox One library. You play as a small yarn-like character (appropriately named Yarny) who uses his thread-like body to push and pull objects and swing through an expansive human-sized world. This puzzle-platformer is challenging in a good way and the yarn motif is very well executed. Also, we cannot stress enough how beautiful this game is.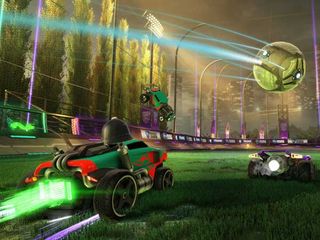 Rocket League
It's like soccer, but with a turbo-powered jumping car. Rocket League offers a frenetic, addictive and colorful experience. The game's mechanics are very easy to learn and you'll feel amazing once you start pulling off masterful trick shots. The online multiplayer is expansive and matches are easy to set up. And when you're not scoring goals, you can take some time out to trick out your car before your next victory.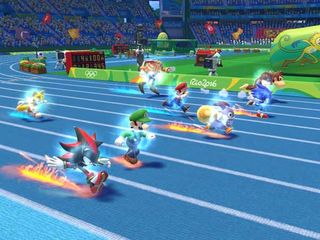 Mario and Sonic at the Rio 2016 Olympic Games
The two loveable mascots are back together in a fun-and-light competitive sports game to declare who is the true winner of the console wars. Just kidding! Set in Rio de Janeiro, you and your friends can choose from a variety of characters from the Mario and Sonic franchises and compete in various sports, including football, volleyball, archery, and table tennis. It's a great party game for young sports stars in the making.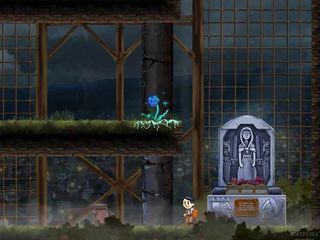 Teslagrad
A lesser-known indie, Teslagrad is a fun action-adventure game that stars a boy who seeks to rid the land of Elektropia from the rule of an evil king. In this game, you'll explore an ominous tower and solve puzzles using electromagnetic gadgets to attract and repel platforms and boxes. The storyline is deep yet simple and doesn't detract from the captivating gameplay and beautiful hand-drawn artwork.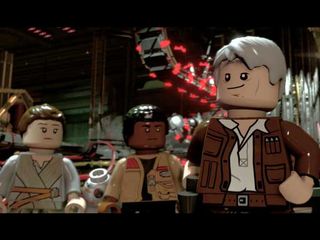 Lego Star Wars: The Force Awakens
This adorable Lego-themed action-adventure game is a faithful and fun retelling of Star Wars: The Force Awakens. You can play as one of over 200 characters including Finn, Rey, Poe Dameron, Captain Phasma, Kylo Ren, and Han Solo as you explore levels where you use Legos to reassemble paths and complete missions. The game also includes storylines that connect The Force Awakens with Return of the Jedi. Only one question remains, which side of the Force are you on?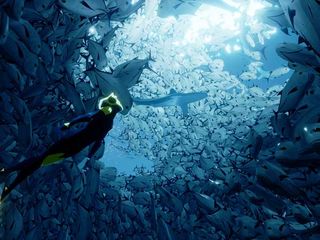 Abzu
For those of you who are interested in unleashing your inner Jacques Cousteau and exploring the ocean depths, Abzu offers a rich and immersive experience. This adventure game puts you in control of a diver and emphasizes free underwater movement through the environment. Although the gameplay elements are light, Abzu is filled with stunning visuals, fun puzzle-solving, and dynamic music.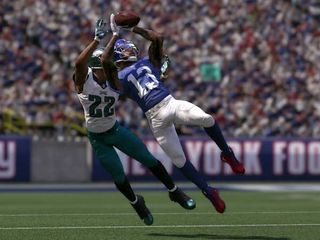 Madden NFL 17
EA Sports cranks out another winner with Madden NFL 2017, which features an updated roster and a vastly upgraded franchise mode. In addition, the defensive AI has been greatly improved, which enhances the overall gameplay experience. The graphics are amazing, with the players looking incredibly life-like. This game deserves to be on any kid's wish list.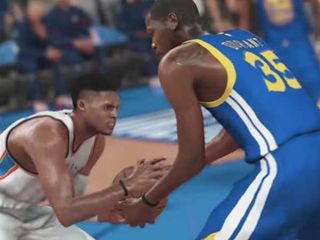 NBA 2K17
NBA 2K17 is a slam dunk for basketball fans. The game has an updated roster and astounding graphics in addition to an improved AI. The game also includes a MyCareer mode, where you can create your own character and play through his entire career. One of the game's best features is the vibrant soundtrack, which features 50 licensed songs from artists such as Imagine Dragons and Kevin Ross.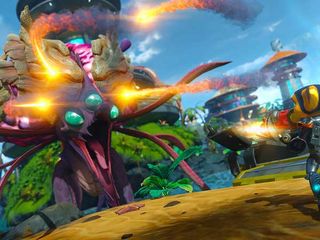 Ratchet & Clank
Insomniac Games knocks it out of the park again with Ratchet and Clank, a fun third-person shooter and platformer that is a reimagining of the first game in the series. Not only are the visuals and gameplay stunning, but the storyline is both solid and consistently funny. In addition, each level is huge and the game encourages exploration without making sidequests feel tedious - which is good for younger players. Whether you're a fan of the series or this is your first run, Ratchet and Clank is a great choice to add to your PS4 library.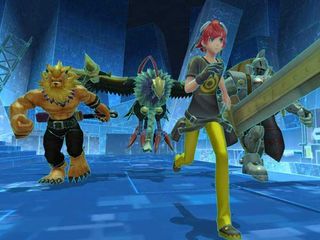 Digimon Story: Cyber Sleuth
Digimon has enjoyed a loyal fanbase and a strong following due to its rich storylines and Digimon Story: Cyber Sleuth is no exception. The fifth game in the Digimon franchise, Cyber Sleuth allows you to collect, train and evolve Digimon in order to fight evil in turn-based battles. As you play through the story mode, you'll uncover more secrets about the digital world. The easily accessible battle system and rich story make Cyber Sleuth a must-have.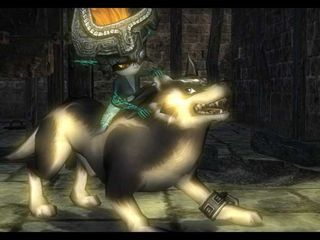 Legend of Zelda: Twilight Princess HD
This high-definition remaster of Legend of Zelda: Twilight Princess is perfect for nostalgic fans who loved the gameplay of the original release for the Gamecube and Wii and want to share it with the next generation. Many elements of the game still hold up, from the breath-taking dungeons to the cleverly constructed puzzles to the wonderful banter with Midna (Link's tiny snarky companion). The game also adds a couple of extras, including new levels in the Cave of Shadows and Hero Mode, for those who want to play at a higher difficulty.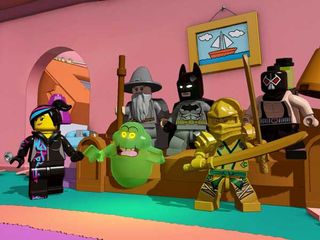 Lego Dimensions
Lego Dimensions is the company's first foray into the toys-to-life genre and the game does not disappoint. Featuring characters and levels based on popular TV shows, movies and games (including DC Comics, Doctor Who, Harry Potter, and Sonic the Hedgehog), Dimensions offers a rich and fun experience for kids as well as kids at heart. The cool part is that all the characters that you can enter into the game are made from Legos that you can assemble in the real world.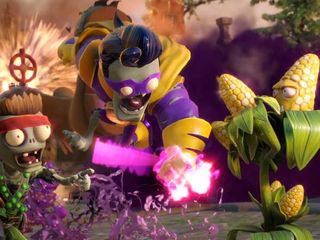 Plants vs. Zombies: Garden Warfare 2
Plants vs Zombies: Garden Warfare 2 is the latest installment of this third-person shooter franchise. In this game, you chose a side (Plants or Zombies) and battle your opponents in a colorful animated landscape for control of a base. This sequel adds several new modes, including Graveyard Ops (a zombie version of Garden Ops) and Herbal Assault (a mode where the Plants are the attackers and the Zombies are the defenders). Developer PopCap has been consistently adding free content to the core game since launch.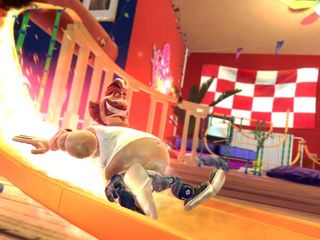 Action Henk
Action Henk is a fun indie gem that combines a love of mismatched toys with racing elements. Your main character is Henk, who has to run, jump, slide, and slingshot his way through various obstacles. Your goal is to beat ghost times or the boss in order to collect medals. In addition, you can compare your results with top scorers or your friends. The game's high replay value and fun toy-blocklike graphics cement this game as a great buy.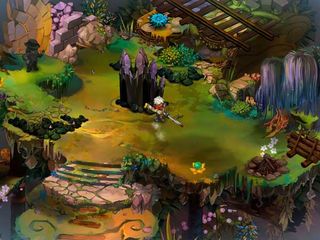 Bastion
Bastion is a rich and captivating top-down, action-adventure game with RPG elements. The storyline is quite basic—boy sees world fractured, boy picks up weapon, boy saves world—but the gameplay is very clever. You can use weapons in various combinations to tackle a variety of colorful enemies and boss battles. The best part of his game is the narrator, who has commentary for almost every action that you take.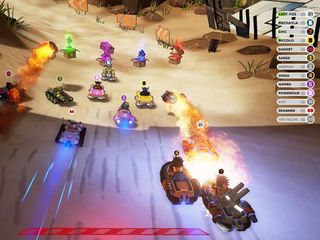 Obliteracers
Reminiscent of kart-racing games such as Mario Kart and Sonic & All Stars Racing Transformed, Obliteracers offers an addictive racing experience where you pick a toy car and race against other players while using weapons to derail your opponents. The game is extremely fast-paced and offers a variety of fun online multiplayer modes that will keep you coming back for more.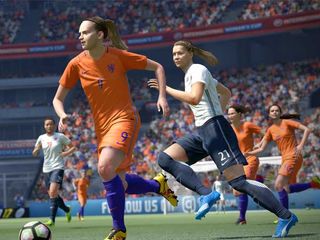 FIFA 17
A must-have for soccer fans, FIFA 17 sports amazing graphics and an up-to-date soccer roster. Utilizing the new Frostbite engine, FIFA 17 now has new attacking techniques, an updated AI system, and new story mode called the Journey, which follows 17-year-old Alex Hunter as he tries to navigate the world of professional soccer. The Journey is really engrossing and the game itself is very engaging. True soccer fans should certainly add this game to their collections.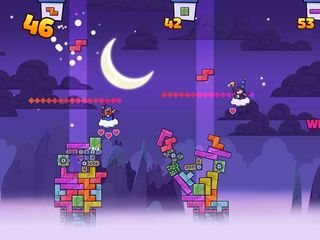 Tricky Towers
A nice cross between Tetris and Jenga, Tricky Towers is a delightful 2D puzzle game that involves building a tower without losing any of the pieces. In addition to a fun competitive online mode, the single-player offers various challenges for building towers, such as building a structure using either a set number of pieces or under conditions that obscure your view screen. The colorful and simple graphics are quite attractive and you'll quickly find yourself getting sucked into the gameplay. At less than $20, Tricky Towers is a steal for the PS4 or PC.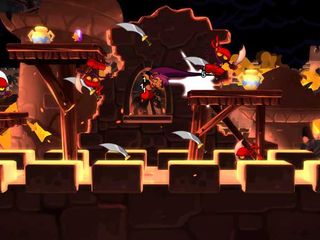 Shantae: Half-Genie Hero
A fond love letter to fans of Metroidvania-style games, Shantae: Half-Genie Hero is the latest sequel in this 2D action-adventure franchise. As Shantae, you'll use your whip-like hair and magical transformation powers to explore colorful and vast worlds. The graphics are stunning and the gameplay tweaks make this game a huge delight. In addition, you can also play as Shantae's erstwhile nemesis/begrudging partner Risky Boots, who has her own set of weapons and abilities.