7 NES Classic Edition Alternatives You Can Buy Today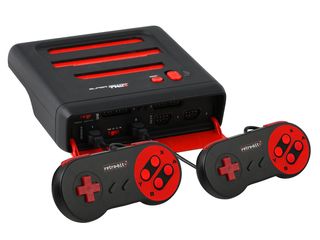 7 NES Classic Edition Alternatives You Can Buy Today
The NES Classic Edition is a wonderfully nostalgic piece of hardware that's been impossible to find since it launched in late 2016. Now that it's been officially discontinued, finding one is about to become even harder.
Fortunately, the NES Classic isn't the only way to get your retro gaming fix. There are quite a few alternatives out there, and a handful of them are well worth your money. These are our seven top picks for retro consoles you can buy today to relive the classics without paying an eBay scalper.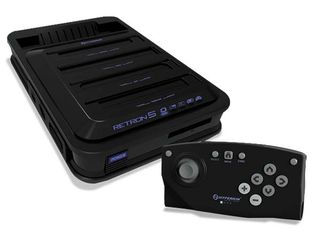 Retron 5
The Retron 5 is an impressive piece of hardware that emulates nine different consoles. That covers Game Boy, Game Boy Color, Game Boy Advance, NES, SNES, Sega Genesis and Master Drive, and the Japanese Famicom and Super Famicom. With a separate add-on it can also play Sega Master System games.
You'll need to supply your own games for this system, but since it all works off Android OS emulators, you get some extras, such as the ability to use save states and built-in cheat device functions.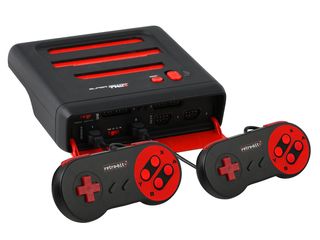 Retro-Bit Super RetroTRIO
The Retro-Bit Trio will have you covered for NES, SNES and Genesis games, and like the Retron, you will need to use your own game carts. However, it operates a little differently than the Retron. That's because this system uses hardware emulation rather than software emulation, so compatible games interface directly with the system rather than going through an emulator software on an OS.
The result is performance that is closer to the original consoles, with some reduced input latency because the console is coded "down to the metal," as they say. But that means it lacks emulation extras, such as save states and cheat codes.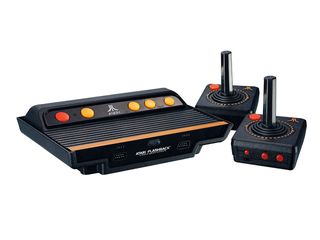 Atari Flashback 6
If you're looking for a retro hit but for some reason you haven't kept your old game carts on hand for 30 years, then the Atari Flashback 6 is a fine option. This system comes preloaded with a whopping 100 games for the Atari 2600 and it works with any display with RCA composite cables. It comes with two wireless controllers that do require batteries, but you can also plug in wired first-party nine-pin Atari VCS 2600 controllers.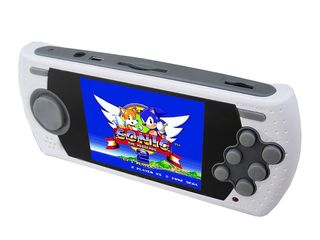 Sega Genesis Classic Console
If you were a Sega kid growing up and you're looking to get back to your Genesis roots, then this is what you're looking for. It comes with a selection of 40 original Genesis games as well as 40 unofficial games thrown in by the distributor.
Two wireless controllers are included, but it works with original wired controllers as well as original game carts if your old favorites aren't on the list. The system doesn't save with the few games that use on-cart progress saves, but the handheld version of the same system does support game saves.
Options: $49.99 (console version) / $59.44 (handheld version)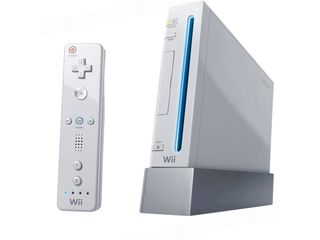 Nintendo Wii and Wii U
Don't forget Nintendo's own Virtual Console program, which lets you buy digital versions of many classics on various Nintendo consoles. This amazing initiative first launched the original Wii, and the catalog remains the most robust on that system. You can access some old games (including lots of NES titles) on the Wii U and 3DS consoles, but the Wii is the only place you can get Master System games and arcade ports, rounding out the offer at 398 titles.
Of course, you do need to buy each of the games individually, but you don't need an old Wii to access the Wii E-Shop. The Wii U can access the same storefront using Wii Mode.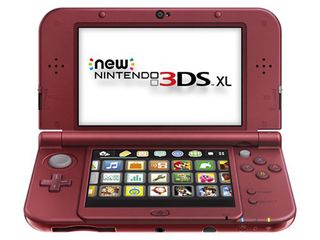 Nintendo 3DS
The Virtual Console isn't just for home consoles. Starting with the 3DS, Nintendo put another version of its famous legacy catalog on its best-selling handheld. The 3DS virtual console began adding to its list a lot later than the Wii, but still boasts a solid collection of retro games.
With a library of 185 titles spanning the NES, SNES, Game Boy, Game Boy Color, Game Boy Advance and (exclusively to the 3DS Virtual Console) the Sega Game Gear, the 3DS is the only official way to play a lot of these classics on the go.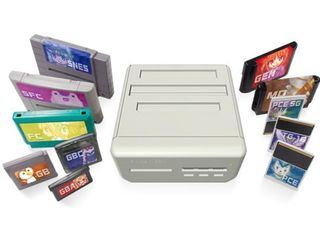 Retro Freak
If you're looking for something a bit more top-shelf for your retro-emulation experience, and you don't mind doing some light homework to get things running, you should give this Japanese import a look. The Retro Freak emulates Famicom (and NES with a 60-pin converter), SNES, Mega Drive/Genesis, PC Engine, TurboGrafx-16, Game Boy, Game Boy Advance, Game Boy Color and SuperGrafx.
It includes a good-replica SNES controller, has an SD card slot for adding games, can be configured to work with modern controllers, and has updatable firmware to allow for new features. The premium version includes an adapter that allows for original controller usage.
Options: $179.99 (standard version) / $209.99 (premium version)