The 13 Best Rockstar Games of All Time, Ranked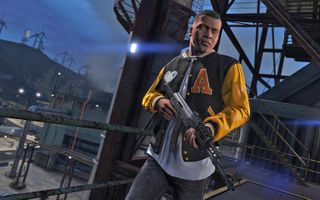 Few game studios are as iconic — or have as signature a style — as Rockstar Games. Barring some exceptions, Rockstar generally makes polished, unapologetically mature and remarkably cinematic experiences, from the irreverent open-world storytelling of Grand Theft Auto to the grim action of Manhunt and The Warriors.
And with Red Dead Redemption 2 finally out in the wild, the company's reputation for attention to detail and immersion has been solidified only further. To look back at this legacy, we've compiled our favorite Rockstar titles (yes, even Table Tennis), and ranked them all from worst to best.
Credit: Rockstar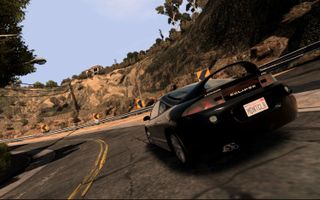 Midnight Club: Los Angeles
Rockstar might be content loading GTA Online with a wealth of cars, racing modes and customization options. But GTA Online will never compare to Rockstar's real open-world arcade racing franchise, Midnight Club. It's hard to believe we haven't seen a new entry in the franchise in a decade, but at least it went out with a high note on Midnight Club: Los Angeles. A combination of invigorating driving physics, a great selection of licensed cars and bikes and a relatively small but exquisitely crafted representation of LA made for a supremely tight and well-produced thrill ride that many of the series' competitors still haven't equaled. And Midnight Club's unique brand of point-to-point events, where players are free to forge their own paths between checkpoints, remains the proper way to do open-world racing right. — Adam Ismail
Credit: Rockstar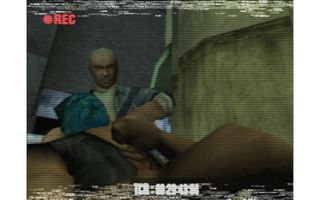 Manhunt
The stealth horror game has a death-row inmate become an unwilling participant in an underground snuff film ring run by a mysterious host called The Director. You'll sneak around a series of stages where you'll use cover and whatever is handy, including plastic bags, bats and knives, to get the jump on homicidal gangs looking to end you. Your score is based on your performance, so the the more elaborate and brutal the kill, the more your audience appreciates it. Manhunt earns its hard M-rating dueto its gruesome and graphic executions and even gained scrutiny from actual government officials for how shockingly violent it was. — Jorge Jimenez
Play it Now: PS4, Steam
Credit: Rockstar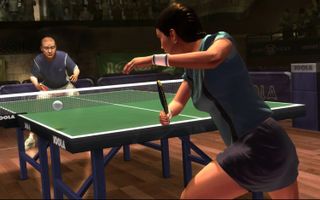 Rockstar Games Presents Table Tennis
Rockstar wasn't exactly known for sports games back in 2006, but that didn't stop Rockstar Games Presents Table Tennis from being a hit. This game served as the perfect showpiece for the then-nascent Xbox 360, offering impressive graphics, realistic physics and accessible yet nuanced gameplay. Perhaps more important, Table Tennis was the first game to use the Rockstar Advanced Game Engine (RAGE), which would go on to power such smash hits as Grand Theft Auto IV, Red Dead Redemption and Max Payne 3. — Mike Andronico
Play it Now: Xbox 360
Credit: Rockstar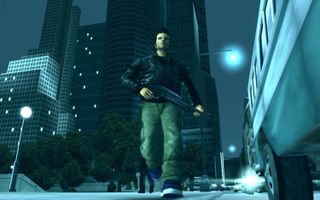 Grand Theft Auto III
Grand Theft Auto III doesn't hold up quite as well as its many successors, but it just might be the single-most influential modern action game of all time. GTA III ditched the top-down gameplay of the first two installments in favor of a freely explorable 3D world, where you can work your way through Liberty City's crime underworld, or simply cause havoc by stealing cars and slaughtering anyone in your way. Grand Theft Auto III's release was a turning point for the industry, garnering big praise for its vast scope and cinematic production values while setting the template for open-world games that's still followed today. — Mike Andronico
Play it Now: PS4, Steam
Credit: Rockstar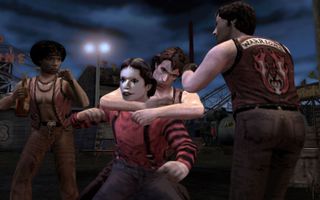 The Warriors
What happens when you take a cult classic movie and make it into a video game? Awesomeness, pure unadulterated awesomeness. Set before the events of the movie, the game focuses on how the gang built up its reputation in the gritty streets of New York City in the 1970s. Although primarily a beat-'em-up, Warriors features a host of fun minigames and spends time fleshing out some of the lesser-known gangs. The best part is when you're acting as Warchief of the gang, doling out commands like Wreck 'Em All, Mayhem and Scatter. If you love period pieces and a good fight, get ready to bop your way all over NYC. — Sherri L. Smith
Play it Now: PS4
Credit: Rockstar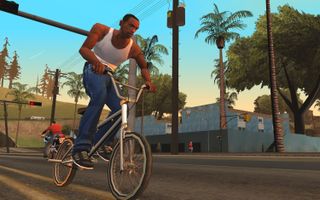 Grand Theft Auto: San Andreas
The third take on the open-world formula that GTA III kicked off, San Andreas is many a fan's favorite Grand Theft Auto game. San Andreas is a painstaking homage to 1980s Los Angeles, from its sunny West Coast setting to a compelling story that takes inspiration from real-world events such as the Bloods-vs.Crips gang war and the L.A. riots. San Andreas also pushed GTA's gameplay forward, introducing stealth gameplay and RPG elements while providing a more seamless open-world experience with no load times. For folks with an affinity for the West Coast or '80s hip-hop culture, it doesn't get much better than this one. — Mike Andronico
Play it Now: PS4, Steam, Xbox One (via backward compatibility)
Credit: Rockstar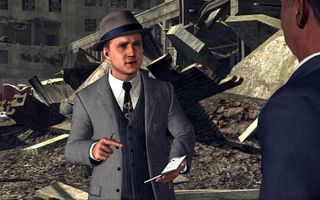 LA Noire
The Rockstar-published noir-detective game LA Noire puts you in the fedora of a detective in post-World War II Los Angeles. What sets LA Noire apart from other adventure games is the stellar facial-capture technology made possible by developer Team Bondi. Fully detailed facial expressions come in handy when you interrogate suspects. You present evidence and wait for a reaction to see if the perp is lying or telling the truth. The open-ended nature of each of the cases sheds some light of how things were done back then when it was a game to law enforcement. When you're not sleuthing, you'll find yourself getting into car chases, shootouts, and even shutting down drug rings. — Jorge Jimenez
Play it Now: PS4, Xbox One, Nintendo Switch, Steam
Credit: Rockstar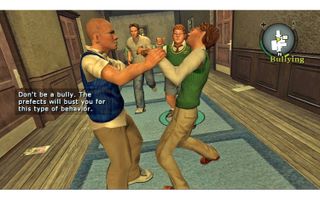 Bully
Before it launched back in 2006, Bully had its fair share of detractors, painting the nascent game as a school-shooting simulator based on Rockstar's controversial other series — GTA. But to the delight of everyone, Bully is more about the hijinks and awkwardness of being in high school. Players step into the sneakers of James "Jimmy" Hopkins, a neglected kid forcibly enrolled at Bullworth Academy. Between attending class (which is mandatory), Jimmy has to contend with, and win over, the various cliques, achieving peace and popularity. But like all high schools, the road to popularity is full of missteps and drama. For many, Bully was a fun, wistful look at high school. — Sherri L. Smith
Play it Now: PS4, Steam
Credit: Rockstar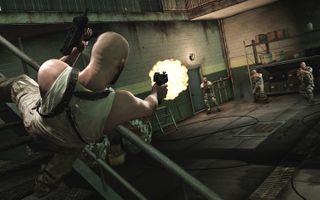 Max Payne 3
On paper, Max Payne is an idea that never should have worked. It's an homage to film noir, John Woo, comic books, cartoons and Norse mythology — and it's also a story-driven third-person shooter from an era when first-person multiplayer was just starting to take center stage. While the first two Max Payne games were critical darlings, they didn't sell that many copies, and Finnish developer Remedy turned Max Payne 3 over to Rockstar. In Rockstar's capable hands, Max Payne left his gritty New York lifestyle behind for the lively rivers, office buildings and favelas of Brazil. With attractive motion-comic cutscenes, inspired voice acting and gameplay that was tighter than ever before, Max Payne 3 was a worthy successor to two classic games. But, unfortunately, it didn't sell well enough for Rockstar to consider a sequel. — Marshall Honorof
Play it Now: Steam
Credit: Rockstar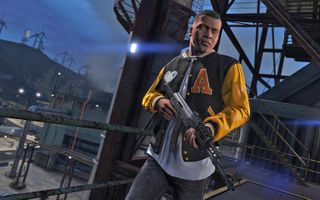 Grand Theft Auto V
The latest Grand Theft Auto game is the biggest and most ambitious yet, and once again set a new bar for the open-world genre. This 2013 epic has three main protagonists — estranged family man Michael Townley, gangster Franklin Clinton and psychopath Trevor Philips — whom you can switch between freely as you aid them on their quest to pull off the heist of a lifetime. GTA V's multicharacter gameplay and interconnecting stories were a breakthrough for the series, and it doesn't hurt that the fictional world of Los Santos is the biggest, most vibrant sandbox the series has seen yet. Factor in a robust GTA Online mode that's constantly getting new content, and it's easy to see why this modern classic is still dominating the sales charts to this date. — Mike Andronico
Play it Now: PS4, Xbox One, Steam
Credit: Rockstar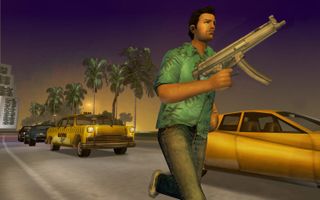 Grand Theft Auto: Vice City
If you look across the history of Rockstar's games, you'll notice an abundance of dark, dreary colors. Vice City stands boldly in defiance of that overly macho aesthetic, conjuring the light, upbeat tones of the 1980s as a way to liven up its nihilistic demeanor. And in addition to great gameplay — the addition of motorcycles as a fun, new vehicle — Vice City also stars the voice of Ray Liotta, whose Tommy Vercetti is one of the most charismatic and likable GTA protagonists ever. — Henry T. Casey
Play it Now: PS4, Steam
Credit: Rockstar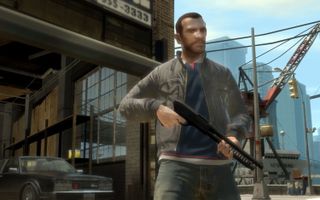 Grand Theft Auto IV
In retrospect, gamers weren't totally enthused with Grand Theft Auto's excursion out East. Niko Bellic remains a well-liked protagonist, but there's a certain dreariness to GTA IV that hasn't helped the game age well. That said, GTA IV deserves to be on this list for one reason and one reason alone: Cops and Crooks. I sunk an unfathomable amount of time into this game mode, which split groups of players into criminals and police and sent them on chases that spanned Liberty City. Cops and Crooks was easily the most fun I had multiplayer gaming during the 360/PS3 era — so much so that I'll never forgive Rockstar for leaving it out of GTA V. — Adam Ismail
Play it Now: Steam, Xbox One (via backward compatibility)
Credit: Rockstar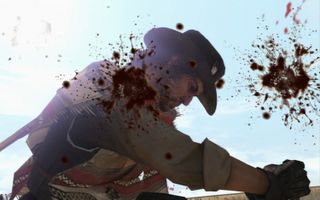 Red Dead Redemption
Before the days of Westworld, you needed Red Dead Redemption to find an epic, mature adventure in the Wild West. Not only does the game give you a living, breathing world to be an outlaw in, but it manages to make limited gunplay (i.e., realistic to its time) joyful and exciting. Also, John Marston's one of the most compelling and dramatic antiheroes — think Logan without the claws — that Rockstar's ever produced. While Red Dead Redemption 2 has evolved the series' storytelling, gameplay and immersion in nearly every way, the original Red Dead Redemption still holds up as one of the defining staples of the open-world genre. — Henry T. Casey
Play it Now: Xbox One (via backward compatibility)
Credit: Rockstar