The 16 Most Unconventional Video Game Characters Ever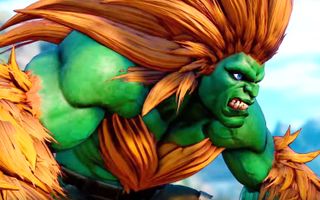 These wild video game characters change everything.
What makes a video game character unorthodox? Is it their ability to break the fourth wall, or break the game itself? To challenge tired protagonist tropes in thought-provoking, unconventional ways? Or simply to look weird? Be it because they deliver a one-of-a-kind experience, reinvent how a game functions or manage both feats simultaneously, our picks for memorable characters are all industry definers in their own right. Get ready to see video gaming's most spectacular characters, as well as the excellent titles that feature them.
Credit: Capcom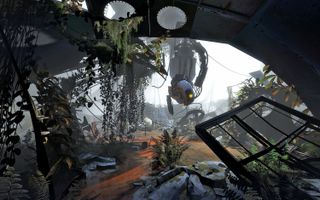 GLaDOS (Portal 2)
As far as mainstream quirk is concerned, GLaDOS is queen of the hill. No other sassy, sadistic AI has captured the imagination of so many millions. She's not your run-of-the-mill psycho robot; she's one with a digital heart — one programmed after her human heart, which was held within the body she once had when she was still known as Caroline. Her sharp humor and surprising growth as a character (in spite of her robotic anatomy), coupled with her almost-fourth-wall-breaking jabs (directed at the first-person protagonist Chell, which is you), cement her as the quintessential example of popular unconventionality.
Credit: Valve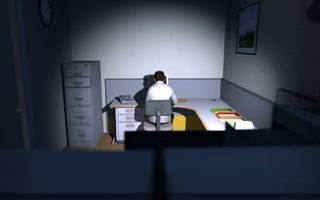 The Narrator (The Stanley Parable)
Taking the self-aware humor of GLaDOS to its logical extremes, The Narrator is one of the most — if not the most — meta character in all of gaming. He'll tell you what to do, what not to do, why you should do it and why you're stupid if you choose not to. He's a character with the power to literally restart your game, should you provoke him. His sense of humor is hardwired into the game's very functionality, and if that's not an original, groundbreaking character (and game design), nothing is.
Credit: Galactic Cafe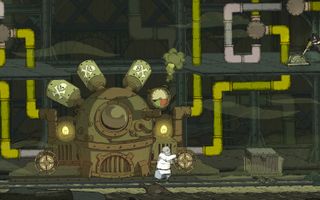 Emile (Valiant Hearts: The Great War)
Nothing says "war is hell" quite like a cute, 2D, ink-brush-stylized cartoon dad traipsing around with a dinky helmet and a potbelly. Yet even with its endearing art direction, Valiant Hearts: The Great War still manages to convey the lovingly animated Emile's unmistakable human sincerity in all its shades of gray. From when he's drafted into World War I and torn from his son to when he goes insane and is court-martialed, Emile's arc reiterates the lesson Pixar's been teaching for a few decades: No amount of adorable art can obfuscate raw emotional resonance.
Credit: Ubisoft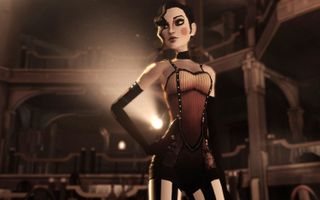 Dawn (Contrast)
Dawn is in a character class of her own. She's not only a stand-in for you, the player, but also a Parisian burlesque performer and acrobat, a little girl's best friend and one of Contrast's two main protagonists. But wait, there's more! She's also a transforming shadow, as well as a magical being that is visible only to certain people. These mind-boggling character-trait combinations aren't exclusive to the narrative, however — they translate directly into Contrast's core mechanics. That's why gameplay is split between platforming in 3D and running along shadows in 2D, all in a world where only your little friend Didi can see you. The adventure Dawn gets into with Didi remains one of the most memorable in all of gaming, and the ending is sublime, so consider checking out Contrast just to experience this character's phenomenal journey firsthand.
Credit: Focus Home Interactive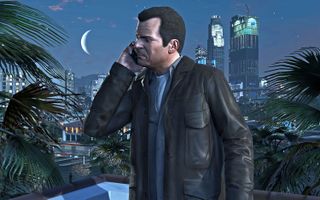 Michael De Santa (Grand Theft Auto V)
With the debut of Michael — who's essentially a more three-dimensional, slightly less whiny version of Max Payne (Max Payne 3 Max, mind you) — the existentially woeful urban middle-age man finally has a game character to identify with. Are you worried about your wife cheating on you with the yoga instructor? Concerned your son is turning into a deadbeat freeloader and that your daughter is transforming into a budding porn star? Do you want to escape all of that noise and just find some real meaning in your own miserable, alcohol-fueled life? No other character in history has brought the real fears of the modern-day adult male into focus and escalated and personified them into human form like this. Michael is an unnerving, spitting image of his demographic's worst 21st-century fears.Credit: Rockstar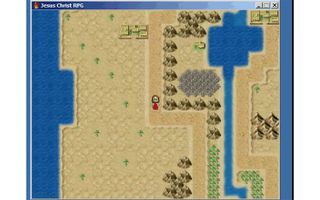 Jesus Christ (Jesus Christ RPG Trilogy)
While you may know him from his worldwide best-selling book, we're here to give him credit for his video game debut in Jesus Christ RPG Trilogy, which adapts the Bible's most relevant stories into a three-game, Earthbound-esque series. You can play as the lord and savior himself as he traipses across the lands with a small inventory and limited power set, experiencing interactive versions of his famous Bible stories. While he does feel a bit too nerfed to be the son of God, it's likely for the sake of staying accurate to the source material. That historical authenticity makes his middling power level feel fair, and lends credence to the old adage: Let he who is without mana cast the first attack.
Credit: Wholetone Games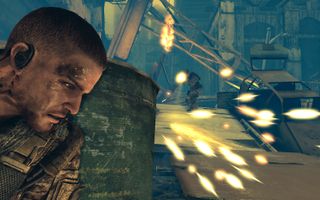 Martin Walker (Spec Ops: The Line)
To this day, no other AAA game has tackled warfare in the Middle East with as much thought as Spec Ops: The Line. While the game lacks nuance in its run-of-the-mill, clunky, third-person-shooter gameplay, the narrative works hard to overcome this pitfall by setting up a story that dares to shake the status quo. Players are tasked with becoming Capt. Martin Walker, a soldier whose inability to cope with the horrors of war causes him to have a dissociative disorder. This leads him to commit atrocities against enemies, civilians and even his own men. Walker's existence raises the question: When's the last time you played a military shooter where you weren't the hero? Credit: 2K Games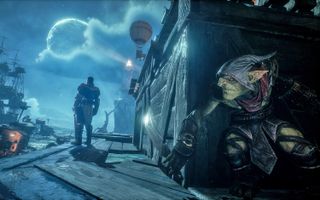 Styx (Styx: Shards of Darkness)
Avoid Styx: Shards of Darkness if you don't want a little goblin to call you out every time you die. Styx is a ruthless, fourth-wall-breaking bundle of snark who, in a surprising bid for ludonarrative consistency by the game devs, breaks the fourth wall only when you die and respawn — that is, the "video game" part of the game. During the core story and stealth gameplay, Styx plays things straight and participates just like anyone else in the plot. It's only when you mess up and ruin the immersion that he gives you what for.
Credit: Focus Home Interactive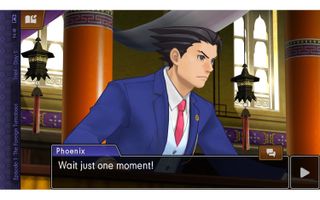 Phoenix Wright (Phoenix Wright: Ace Attorney)
Video games and courts of law don't typically overlap (at least not how they should), but Phoenix Wright isn't concerned with what's typical; he's concerned only with serving up piping-hot objections and seeking truth. As a defense attorney in a medium oversaturated with overly armored sci-fi heroes and military grunts, Wright stands out as a unique character who brings equally original gameplay to the gaming experience. If you want to hear judges shouting, juries rabbling and attorneys using cold, hard facts to seal cases, no character or series will do you more justice than Wright and his games.
Credit: Capcom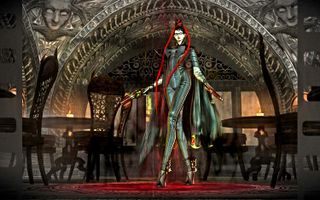 Bayonetta (Bayonetta)
From top to bottom, Bayonetta is a walking, talking hair-sewn latex catsuit of unorthodoxy. She's got the saucy-British-librarian-with-quirky-glasses-and-a-lollipop angle down pat, but she's also some weird witch-nun hybrid. Also, she wears her hair and strips in order to attack people with her luscious, shape-shifting locks. They can become dragons, high heels, fists — you name it! Her hair can do everything (besides cover her body while she's using it to attack people). This is one of those rare quirky characters whose outlandish merits are entirely apparent across both gameplay and narrative, signifying Bayonetta's excellent, remarkably original design as a first-and-foremost video game character.
Credit: Sega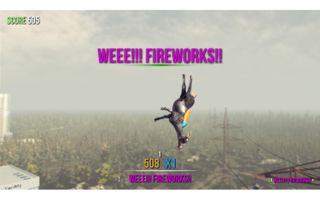 Pilgor the Goat (Goat Simulator)
The goat in Goat Simulator isn't your average farm creature. Her name is Pilgor, and she has a freakishly long, sticky tongue. She also has a penchant for causing extreme mayhem, such as detonating propane tanks, killing civilians, ramming into cars, and exploring heaven and hell. She even got involved in the 2014 Ukrainian revolution. Some may call her just a goat, but we call her TheGoat. Play Goat Simulator for yourself to see what all the fuss is about.
Credit: Coffee Stain Publishing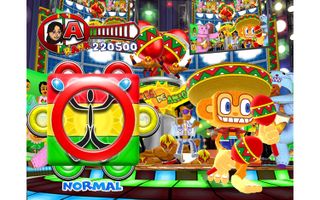 Amigo (Samba de Amigo)
He's a sombrero-clad monkey with maracas; what more do you need to know? Amigo is the star of his own rhythm game series, has made repeated cameos in the Sonic the Hedgehog series and is one of Sega's most iconic and underutilized mascots. While Amigo's mainstream absence may be the result of his home genre's niche market, that doesn't change that he, himself, is a wonder of artistic engineering. He's the kind of quirky character anyone can get behind, if they can overlook the mildly spooky smile that's permanently plastered onto his face.
Credit: Sega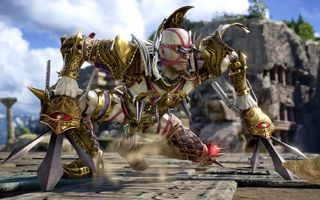 Voldo (Soulcalibur)
There's nothing quite like a guy who wears creepy fetish clown masks while rolling around in ropes, ribbons and bondage gear. Many would argue that Voldo's outfit — which often includes metal genital guards, massive claws and an abundance of belts — is more provocative than even the famous Ivy Valentine's. In that sense, this is one of the few characters who has earned his medium-wide notoriety solely through fashion. Still, he's got a pretty wild backstory to complement his striking appearance: He was once the loyal assistant of an Italian weapons merchant, and eventually went on to be his boss's grave guardian. How that ties into his propensity for S&M fashion is anyone's guess.
Credit: Bandai Namco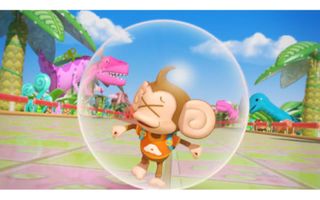 The monkeys (Super Monkey Ball)
Super Monkey Ball has given me so many hours of joy that I never really stopped to question the premise of the franchise (including the titular monkeys-in-balls aspect). For example, how did Baby gain the power to travel into the past to help his future mother and father, MeeMee and AiAi, stop the evil scientist Dr. Bad Boon from marrying his mother and, in turn, erasing his entire existence? In an economy where Dole bananas function as currency, are there any other banana production companies, or is Dole basically the equivalent of the U.S. Treasury? And how many bananas does a couple need to afford a wedding ceremony?
Worryingly, there hasn't been a new core Super Monkey Ball since the PS Vita entry, Banana Blitz, back in 2012. And given that a new installment doesn't appear to be on the horizon, we may not get answers until it's too late, at which point Baby's molecules will be torn by an irreparable rift in time and space, perhaps taking every copy of Super Monkey Ball with them.
Credit: Sega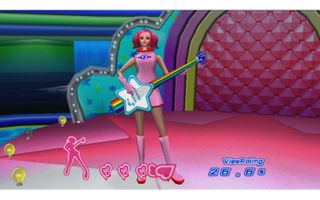 Ulala (Space Channel 5)
Rescued by Space Channel 5 at a young age, Ulala now works as a reporter for the interstellar TV network that saved her life. But in truth, Ulala is less of a journalist and more of soldier, as she fearlessly goes to the frontlines and is forced to fight off encroaching aliens and save hostages armed only with the power of dance. Fortunately, she's not alone; Ulala is supported by Space Channel 5's network president, Space Michael, voiced by none other than Michael Jackson himself. Being on a first-name basis with a descendant of the King of Pop already qualifies as an unorthodox character trait, but as if that weren't enough, in Space Channel 5: Part 2, Ulala is entrusted to save his life. That technically makes her the better dancer, and yet, Ulala never received worldwide adoration, nor has she enjoyed a decade of robust posthumous album sales. Unfair.
Credit: Sega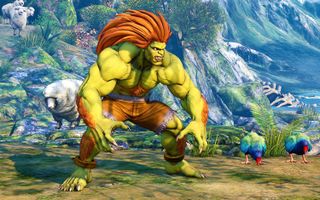 Blanka (Street Fighter)
Blanka's just weird. That's the only reason he's on this list. Once you see him, you'll never forget him. He's a giant, green troll with fuzzy, orange tufts of hair everywhere.
But, just in case the overgrown orc with a penchant for Cheeto-colored Rogaine wasn't enough to catch your attention through physical traits alone, let's take a peek at his Wikia page to see what rich lore Blanka might be hiding. In Street Fighter Alpha 3, "Blanka ate a melon on a poacher's truck and unwittingly traveled to civilization for the first time." In Street Fighter 4, "Blanka leaves his mother because people kept staring at him." And in SFV, "Blanka is selling dolls known as 'Blanka-chan' in Brazil, until he bumps into Laura, who accidentally steps on one of the dolls." On that peculiar note, loyal readers, we wish you adieu. Check out our other gaming features if you want more great roundups that may or may not include Blanka.
Credit: Capcom