The 10 Most Addicting Multiplayer Games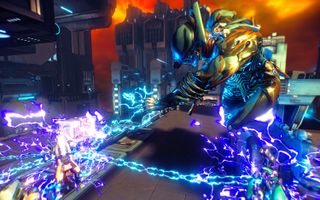 These games will destroy your social life.
You know those special games that keep you playing till the wee hours? The ones that you put off schoolwork to play? The ones your parent, friend or significant other tells you to turn off because "Goodness, Robert, you've been playing that stupid game for 7 hours straight"? Well, these are those games. If you want to indulge a new gaming addiction, nothing beats the titles on this list.
Credit: Digital Extremes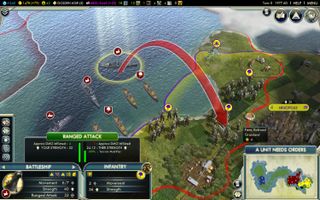 Civilization V
Leading a global superpower takes a lot of time and care, and, by golly, does playing Civilization V prove this. A single match can last anywhere between 8 and 100 hours (depending on game speed), and given the amount of matches you'll want to play, you might as well devote yourself to this title exclusively. Civilization V is not a game; it's a lifestyle. It's a world simulator where you can make Gandhi the most nuke-hungry warmonger in history, or turn George Washington into a raging communist. There are trillions of different choices to make in the game. You can even have randomized maps, so that no two versions of Earth are ever alike. The possibilities and potential playtime with Civ V are literally endless.
Credit: 2K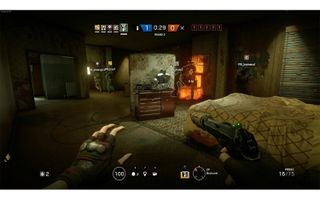 Rainbow 6: Siege
You know how in a lot of first-person shooter (FPS) games, you'll try to shoot an enemy through a flimsy wall or a clear gap in textures, and neither option works because the developers didn't go the extra mile? In Rainbow 6: Siege, both of those game-changing tricks take center stage. This is a competitive FPS that'll have you paying attention to detail like never before, and not paying attention to the clock. Though the game can feel somewhat unbalanced, and has some of the dodgiest matchmaking in competitive FPS history, none of that can outweigh just how insanely addictive the core gameplay experience is.
Credit: Ubisoft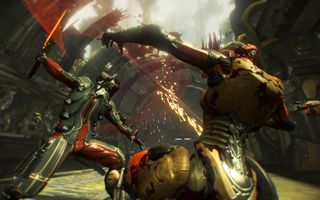 Warframe
For fans of Destiny's never-ending, repetitious brand of fun, try out Warframe. It's exponentially bigger, loaded with extremely similar superpowered shooting gameplay (plus parkour), and every bit as grindy. Plus, it's free to play and the developers are constantly updating it. If you have way too much time on your hands, Warframe's a great way to burn away the hours. And the hours after that.
Credit: Digital Extremes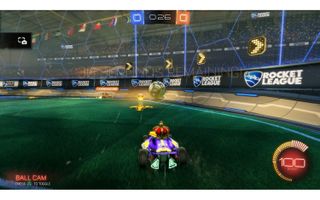 Rocket League
If you're sick of FIFA and Forza, try Rocket League — it's like playing both of those games at the same time. As someone who's never liked either soccer (football, for our European pals) or car racing games, I can truthfully say that this hybrid fusion of the two genres makes for a unique experience. It's easy to play and hard to master, with a skill ceiling that features maneuvers like air-boosting and upside-down driving. Plus, there's a wide array of game modes that shakes up how you play, meaning there's no excuse for getting bored with Rocket League.
Credit: Psyonix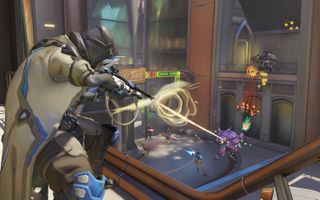 Overwatch
Heroes — and gaming addictions — never die! Ever since Overwatch launched in 2016, the game has been dominating the FPS scene, inadvertently bringing a new breed of shooter into the headlines: the "hero shooter." Though Team Fortress 2 and games like it experimented with this genre long before Overwatch, Blizzard's newest juggernaut franchise has made it known to the public. Many people sink lots and lots of hours into this game, thanks to its fun variety of characters. While Blizzard's constant tweaks can sometimes lead to an unbalanced experience, even that can't cloud the fact that this game has an impeccable foundation.
Credit: Blizzard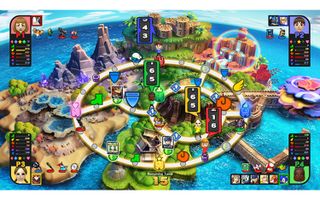 Super Smash Bros. 4
If you want to have Pac-Man, Sonic, Mega Man and Mario smack the pixels out of each other, there's no better game to grab than SSB4. The fighting gameplay is fun, fast and frenetic, featuring mile-a-minute combos and special moves that transport characters across the screen in the blink of an eye. Add in all the unpredictable items and interactive stages, and you've got a game that's pure, concentrated chaos. To say it's addicting is an understatement. For many players, this game, and the series as a whole, is the most time-consuming piece of entertainment in the history of the medium.
Credit: Nintendo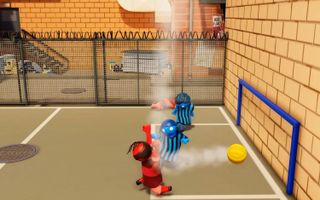 Gang Beasts
This game is what happens if you mesh I Am Bread's physics engine with a WWE title. It's absolute madness. You and your friends control colorful, androgynous blob people, whose only mission is to wrestle each other in various fighting arenas until one goes out-of-bounds. It's sumo wrestling, then, with a lot more hopping, stage destruction and flopping around like fish. It's playable online as well as locally, and even has a very light single-player mode. No matter what kind of company you keep, you'll be able to thwomp around as a gang beast. It's an indie game that does fisticuffs differently, and that's what makes Gang Beasts such an addicting time.
Credit: Double Fine Production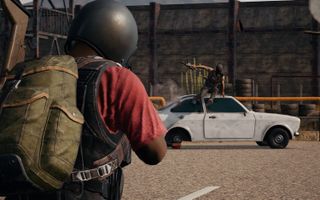 PUBG
Though the battle-royale genre had existed in various forms for a long time, no title led it to mainstream success like PlayerUnknown's Battlegrounds. This game gave rise to the current trend we're seeing in the industry, in which every developer has to copy PUBG with its own battle-royale component (Fortnite, Battlefield V, Call of Duty: Black Ops 4, etc.). And there's a good reason to capitalize on the concept: It's fun! The number of hours clocked in PUBG by its player base proves that this game has become a powerful addiction for many gamers.
Credit: Bluehole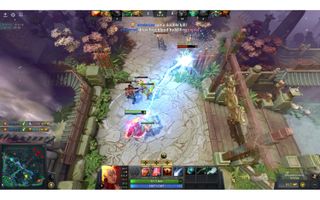 DOTA 2
As far as multiplayer online battle arena (MOBA) games go, Dota 2 is king of the hill. It is immensely popular, to the point where its tournaments have earned airtime on ESPN. With that kind of a following, it's no surprise that a good chunk of the player base has accrued hundreds (and sometimes thousands) of hours' worth of individual playtime. That kind of devotion is a result of both the game's engrossing complexity, as well as its steep learning curve. Just grokking the game's fundamentals takes a good few dozen hours, and when it comes to mastering each and every character… well, good luck. Hope you stocked up on your doomsday rations.
Credit: Valve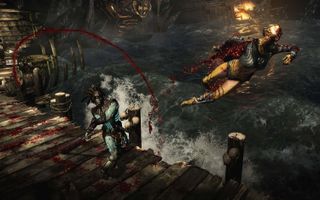 Mortal Kombat X
There's nothing more addicting in the fighting game world than spamming Goro's stomp against online amateurs in Mortal Kombat X. While I jest about the spamming (sort of), it is true that playing Mortal Kombat online is as addictive as it gets for fighting games. (The netcode is admittedly shoddy, but that's a genre-wide problem.) What makes this game so fun is the insanity of MKX's diverse, wide-ranging roster. If you take unexpected challengers like D'Vorah, Ermac and Goro online, prepare to spend hours upon hours skillfully outwitting Scorpion-wielding scrubs. It's a blast.
Credit: Warner Bros.