15 Best House of Cards Alternatives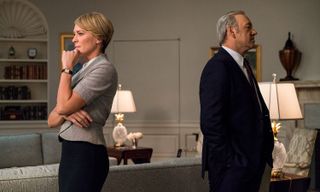 Beyond House of Cards
Given the circumstances, we understand if you'd prefer to not watch the Netflix hit House of Cards, but that does leave the question of what to watch instead. As far as genre shows go, there haven't been as many political/legal thrillers as, for example, cop procedurals or reality shows. Still, we live in a time when you can find companion series to even the most specific TV properties out there. When you're in the mood for intrigue, shady deals and high-stakes drama, consider some of these shows. Spoiler: C-SPAN is not represented on this list.Credit: David Giesbrecht/Netflix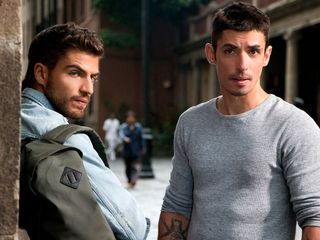 Ingobernable
This Spanish-language series just came out on Netflix this year, so don't worry if you haven't heard of it yet. For American viewers, it's always nice to see that anxieties about political dysfunction aren't unique to the U.S. Ingobernable (Ungovernable) gives us Emilia Urquiza (Kate del Castillo), the fictional first lady of Mexico, who is struggling with both her marriage and her position in the country. There's even an episode called "The Alternative Truth," which will sound scarily familiar to anyone following current events.
Credit: Leon Galan Marquez/Netflix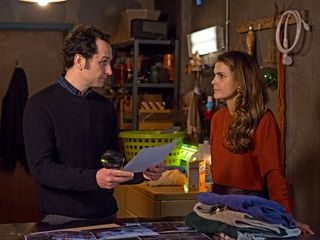 The Americans
If you're not watching this show, you've almost certainly heard of it. The Jennings are a seemingly normal couple who hide their secret life as deep-cover spies for the KGB during the Cold War. Their situation gets even more complicated, as one of their neighbors works for the FBI. It might not be as high on the must-see radar as Game of Thrones, but this show has its fair share of followers. Since the final season is coming up, now's a great chance to binge the first five seasons.Credit: Eric Liebowitz/FX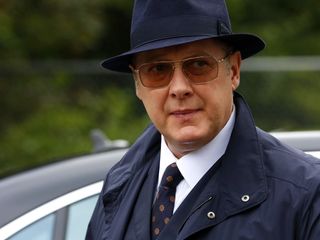 The Blacklist
In a lot of crime stories, ratting out your fellow crooks to the Feds either gets you dead, or out of the lifestyle. Either way, it's the end of the story. Blacklist uses it as the beginning,when James Spade''s infamous bad guy brokers a deal with the FBI to help them net even worse guys, Hannibal Lecter-style. He also develops a relationship with a female FBI agent (also like Lecter — although he probably doesn't eat people). It's not as much of a straight political thriller as most of the other entries on this list, but you've got to admit: That's a pretty killer premise.
Credit: Will Hart/NBC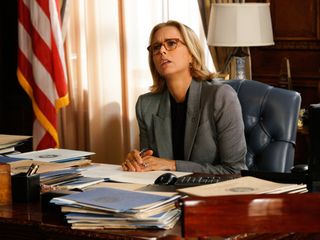 Madam Secretary
Téa Leoni plays an unexpectedly appointed secretary of state. If you're looking for a reference in real life, think Madeleine Albright, who actually shows up in one of the episodes (spoiler alert). Unlike most of the shows mentioned on this list, which have already wrapped up, this one is currently in the middle of its fourth season. If you're a champion binger, there's a chance you can get up to speed before the finale.Credit: Jonathan Wenk/CBS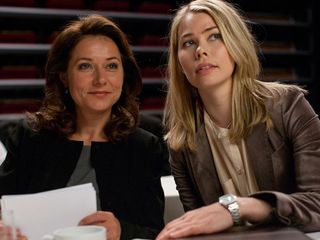 Borgen
Another foreign entry on this list, Borgen follows liberal Danish Prime Minister Birgitte Nyborg (Sidse Babett Knudsen, whom you might recognize from Westworld). She's the first woman to hold the role, and has to manage foreign and domestic issues, along with her private life. The show has become something of a cult hit outside of its native country, and although it hasn't yet made it to Netflix or Hulu, you can find episodes on iTunes, Google Play and YouTube.
Credit: DR1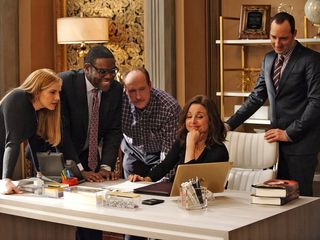 Veep
When this show premiered, it was thrilling to see Julia Louis-Dreyfus finally break the Seinfeld curse for good. Now, it's hard to imagine a world without the hapless, frustrated Selina Meyer (not to be confused with Selina Kyle, aka Catwoman): a vice president from an unnamed political party, dealing with gaffes, her staff's infighting and professional setbacks galore. It's got a great roster of supporting characters, and is probably a great show to discuss with anyone you know who actually works in D.C., as the real thing gets more and more absurd.
Credit: Colleen Hayes/HBO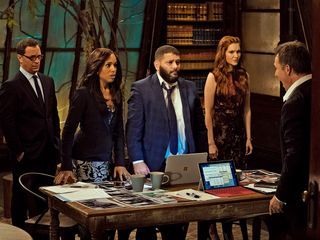 Scandal
Shondaland mainstay Scandal has seen some ups and downs in popularity, but it's still an important show that brought a fresh idea to procedural television. Olivia Pope (Kerry Washington) isn't a cop or a lawyer; she's a "crisis manager," who makes problems go away for those who can afford it. (And she's based on a real person, Judy Smith, to boot!) All the fast-paced quips, sexual tension and melodrama you could want comes with an ongoing character study. As the show progresses, we learn more and more about Pope's past, and her history with the president.
Credit: Mitch Haaseth/ABC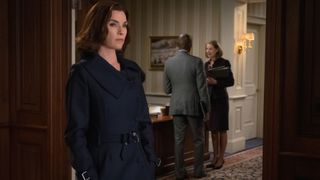 The Good Wife
It's not a D.C. show, but here's another take on the wife-of-a-politician genre. Before spinning off into the show The Good Fight, The Good Wife was a pretty big deal for a network series. It weaves the tale of a woman who has to get back in the law game after a scandal forces her to rediscover herself and take on various clients. Julianna Margulies snagged an Emmy for her portrayal of the main character, and at seven seasons, the show's a nice length. If you're looking for something to go nuts over, give it a try.Credit: CBS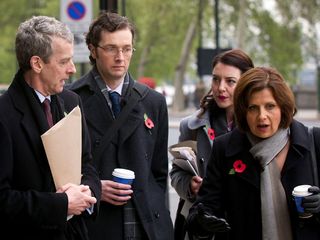 The Thick of It
Before Veep, Armando Iannucci was probably most famous for The Thick of It. And before Doctor Who, actor Peter Capaldi was definitely most famous for starring as Malcolm Tucker, the breathlessly foul-mouthed communications guy with anger issues, overseeing various high-stakes situations. As with the other comedies on this list, there may be more truth in this show than you'd like to think. It's certainly easy to believe that anyone currently involved with the insanity of modern politics is swearing up a storm behind closed doors.
Credit: BBC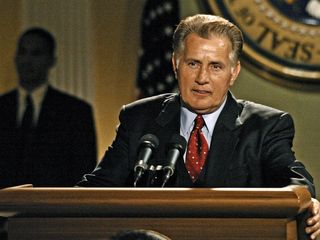 The West Wing
No less a personage than Lin-Manuel Miranda has come out to express his love of this acclaimed drama; one that set the tone for countless shows to follow in its portrayal of the inner workings of the White House. The West Wing launched creator Aaron Sorkin's career and popularized the "walk and talk" method of exposition. It's one of those shows that's old enough that you might have missed it the first time, but recent enough that it's still easy to find. The ongoing, serialized plot means that it's a pretty good fit for the streaming generation. It's left a big cultural footprint regardless of what you think of Martin Sheen's President Bartlet.
Credit: Scott Garfield/NBCU Photo Bank/Getty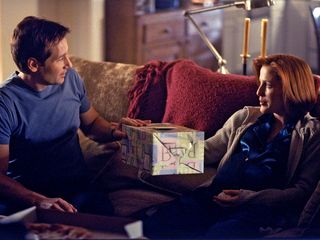 The X-Files
This might seem like a strange choice, but hear us out. In addition to its myriad alien and supernatural stories, The X-Files also spun classic television gold out of secret conspiracies and government intrigue. Mulder and Scully's truth-finding quest is about more than aliens, and often brings them toe-to-toe with mysterious guys in suits. Take the paranormal stuff out, and this isn't really all that different from any other show about a good-hearted agent fighting injustice from the inside. It's also hard to think of a better symbol for shadowy cloak-and-dagger political activity than The Cigarette Smoking Man, one of the most iconic bad guys in TV history.
Credit: Fox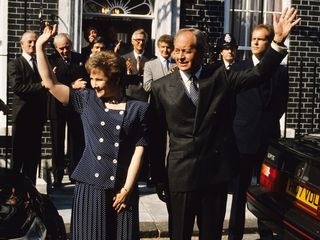 House of Cards (1990)
Long before Netflix's data-mining magic gave us the American version, House of Cards was a dark, almost Gothic tale of '90s England, with the scheming Francis Urquhart slowly playing the government to his own ends. It's the role that made Ian Richardson famous, and the original saga consists of three miniseries (House of Cards, To Play the King and The Final Cut). which neatly chronicle the central character's rise and fall. Richardson gives such a charming, devilish performance that it's easy to believe that others would come under his sway. His Clarissa Explains It All-style monologuing to the camera somehow makes more sense in the stately world of Parliament than it does in Washington, D.C. — at least a little bit.
Credit: Chris Capstick/BBC/Everett Collection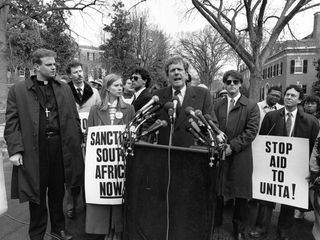 Tanner '88
No, Bob Saget's character from Full House did not run for president (although that probably hasn't stopped people from writing him in). This ahead-of-its-time artifact from the dawn of HBO chronicles the doomed campaign of Michigan's Jack Tanner (Michael Murphy). Directed by the great Robert Altman, this show gets called a "miniseries" a lot, but it's got 11 episodes, so you'll have a fair amount to pore over. It's a nice time capsule, with a home-video camera quality, and cameos from well-known politicians that will probably get a shout-out in the next season of Stranger Things.Credit: Cliff Lipson/HBO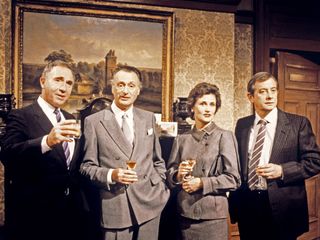 Yes, Minister
Want more British ministerial shenanigans? You could do worse than this show, an enduring takedown of bureaucracy in the U.K., with bone-dry humor. Poor MP Jim Hacker (Paul Eddington) finds himself continually butting heads with the Civil Service, particularly his loquacious foil Sir Humphrey (Nigel Hawthorne). Fans of wordplay and cutting political humor will find a lot of rich stuff here, as some of the classic exchanges in the show have taken on topics that are still relevant, such as the media, European relations, education, government spin and subsidies for the arts. And, if you can't get enough, there's more material in the sequel series, Yes, Prime Minister.
Credit: Everett Collection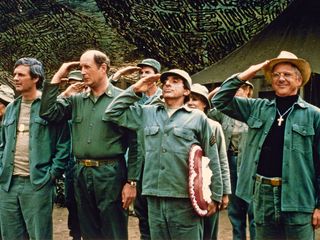 M*A*S*H
Fun fact: President Barack Obama once called this beloved wartime dramedy one of his favorite TV shows, and he's almost certainly not alone. There were plenty of jokes and wacky antics in the lives of the military hospital staff. These days, though, the show is also remembered for its groundbreaking use of serious, emotional elements, including a finale that remained the most-watched episode on television for nearly 30 years. Many shows you love probably wouldn't exist without this one.
Credit: Silver Screen Collection/Getty