Destiny 2 Guide: 11 Tips for Combat, Leveling Up and More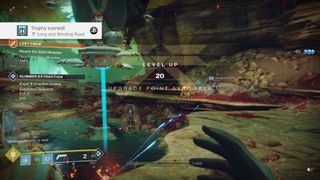 Destiny 2 is finally here, and either you or someone you know has been spending inordinate amounts of time slaying alien invaders and getting ready for the upcoming raids.
Looking to learn how to level up faster or find some better gear? You can discover all that and more with our helpful guide to Destiny 2. Happy hunting, Guardian!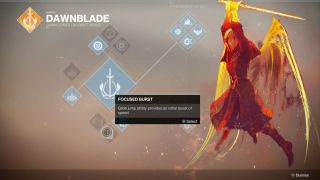 Invest in Jump Immediately
Bungie. Great at first-person shooters, bad at platforming. But that didn't stop the developer from adding more than a few tricky jumps throughout the game, which lead to lots of cheap deaths due to the Destiny 2's floaty movement.
You can offset some of this by spending those first upgrade points on improving your jumping ability. Because it's one thing to die in the heat of battle, but quite another to bite the dust while trying to leap from one platform to another.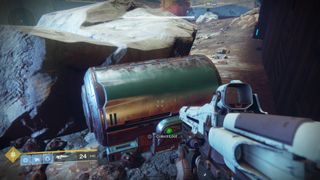 Take Some Time to Explore
The worlds of Destiny 2 are bigger and even more beautiful than that of their predecessor. They're also filled with hostile alien factions looking to make every step your last. And while it's easy to get lost in the battle, take some time to stop and smell the intergalactic roses. Each of those planets has secret caches stowed away in the nooks and crannies just waiting to be discovered. You can also find some interesting items for your Ghost to scan that add more depth to the story and, depending on its shell, can help sniff out a secret cache or two.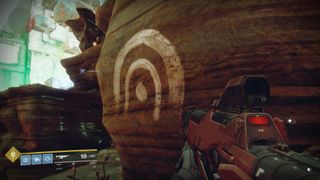 Look for the Signs
Scattered throughout the many planets of Destiny, you'll see a large white marker scrawled on a random boulder or building. That means it's time to put on your explorer hat. Search around the area and you'll discover one of the game's many lost caves. These secret areas are typically chock-full of enemies, but once you kill the mini-boss you'll receive a cache key that will unlock a treasure chest that typically offers a weapon (rare or legendary), some glimmer and a reputation-boosting token.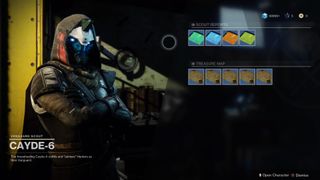 Buy Cayde-6's Maps
There are so many loot crates hidden throughout Destiny 2, you'll be lucky if you find 10 percent of them. That is, of course, unless you purchase Cayde-6's well-detailed Scouting Reports and Treasure Maps, which detail the locations of all the secret goodies. Keep in mind you can purchase Treasure Maps only after you hit level 20, as they show the locations of more high-level equipment.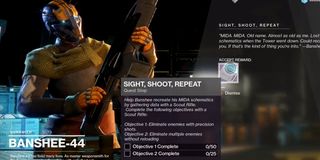 Don't Buy Gear (Unless It's Legendary)
Part of the fun of Destiny 2 is the loot --The Fallen, Cabal and Taken are really just little loot pinatas waiting to drop all types of cool gear. So why spend your hard-earned glimmer on guns and armor that you're probably going to find on the battlefield, anyway? This goes double for common items. However, the shops are worth a look once legendary items become available, if for no other reason than to buy them and distill them into another weapon. But until then, save your glimmer.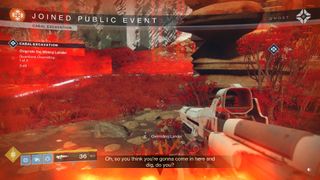 Do the Public Events
Yeah, I know. You're the lone-wolf type, but playing with others can be fun and beneficial. The randomly generated Public Events are a great way to get large amounts of experience points in one sitting while grabbing some good loot. Also, it's the only way to unlock your subclasses. So when that massive enemy communications hub drops from the sky, get ready to blast it with your fellow Guardians.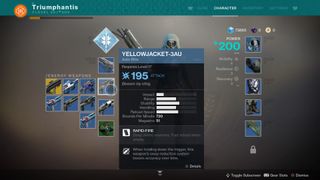 Check Your Gear Early and Often
Just like Destiny 1, you can swap out gear as soon as it pops out of an enemy carcass. When you get to a quiet, enemy-free spot on a mission, take a few minutes to check your inventory. After punching through several waves of hostiles, you're bound to have picked up a piece of gear that's better than your current loadout. And who doesn't need an extra boost of power before your next boss battle?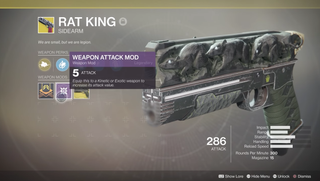 Pay Attention to the Mods
Once you get to a certain point in the game, mods will come into play. These helpful doodads add passive abilities to your gear that can range from better defense, faster recovery or better reload times for a specific gun class. With that said, check the mods on your equipment before you start infusing. A weapon with an plus 5 mod still behaves at its base power level. That means if you're trying to merge a weapon that is 365 with a plus 5 mod, its base power is 360 and won't infuse with another armament with a matching base level.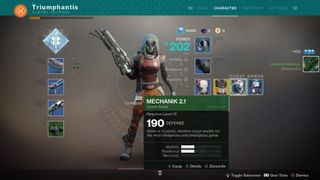 Don't Be a Hoarder
When you're in the midst of saving the galaxy from power-hungry aliens, you can forget to clean out your inventory. That would be a grave mistake, my friend. Like the first Destiny, you can only carry nine of any weapon or pieces of armor at any given time. Once you hit the cap, that precious loot is just left on the ground with no one to claim it. To prevent this travesty, clear up some space by dismantling your less powerful gear or infusing your most powerful items. Depending on the weapon's class (Common, Rare, Legendary or Exotic), you can get glimmer, gun parts and other materials helpful for boosting your reputation of making better equipment.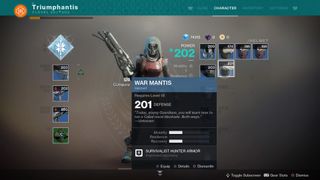 Mind Your Power
With your light effectively stolen by the Cabal, it's safe to say that the Light system from Destiny 1 is dead and buried. Instead say hello to Power. The new system bases your Power number on the average of all your currently equipped items. It dictates how much damage you can take and how much you can dish out. Like the first game, some activities like the Nightfall strikes have a required Power level before you're allowed to participate. That's why you need to check your equipment often to make sure you have the best gear equipped.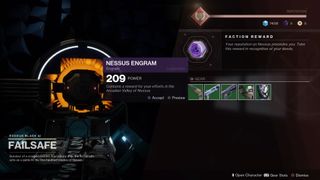 Raise Your Power Level
There are many loot dropson the path to a 260 Power level, which you'll need for the Raid. To make the journey a bit faster, outfit your Guardian with Legendary and Exotic gear. A good way to farm is to do Strike and Patrol missions when they become available. Another surefire way is to collect tokens on the many worlds in Destiny 2. Either found in loot crates or dropped by high-value enemies, these tokens can be given to specific characters on each planet for purple engrams, which typically offer high-end equipment.