Tekken 7 Reviewed: 7 Reasons You Need to Play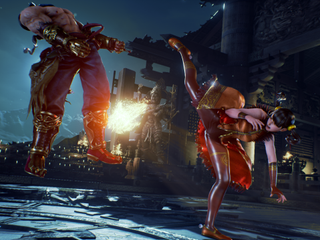 The King of Iron Fist is back
Tekken is finally back, and beating up friends has never looked so beautiful. Launching June 2 for PS4, Xbox One and PC, Tekken 7 takes the iconic fighting game franchise to new heights with a slew of new characters, tons of online options and a sweeping story mode about the most dysfunctional video game family ever.
However, Tekken games can be overwhelmingly deep, both in terms of fighting mechanics and sheer amount of content. So, after putting in some serious hours at the Mishima Dojo, we've picked out the seven biggest reasons to give Tekken 7 a shot — from its rich customization options to its special Street Fighter guest.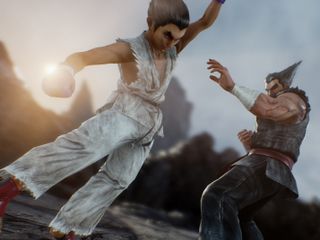 A wildly fun story mode
The story of Tekken has always been endearingly silly (its most iconic moment involves a father throwing his son into a volcano) and Tekken 7 leans into that in the most epic way possible. The game's cinematic story mode finally closes the book on the hilariously dysfunctional Mishima family, explaining why its members are always trying to kill one another across a series of slick action sequences.
The game's cinematic cutscenes transition instantly into playable fights, which are surprisingly varied. You'll take down waves of soldiers, settle iconic rivalries, and, at one point, whip out an assault rifle mid-battle — because why not? There's also a neat Story Assist feature that lets you perform powerful special moves without having to worry about complex commands. Tekken 7's story mode might not be as seamless or coherent as the playable superhero flick you get in Injustice 2, but it's still a ton of over-the-top fun.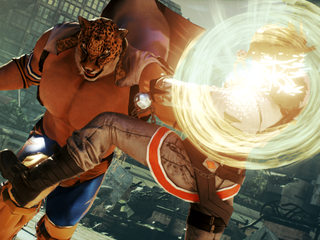 Refined, stylish fighting
Tekken 7 is one of the most complex fighting games out there, but it's also one of the most rewarding to master. Fortunately, the game introduces two new comeback mechanics that make Tekken's notoriously deep gameplay both easier to enjoy and more visually exciting: Rage Arts and Rage Drives.
The former are devastating, cinematic super moves that are a joy to watch; the latter are more technical moves that can turn the tide of battle if used correctly. These new techniques are easy enough to pull off for newer players, though serious competitors could spend endless hours unlocking their true potential.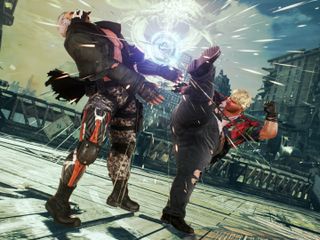 A huge, varied roster
Thanks to Tekken 7's whopping 37-character roster, you shouldn't have a hard time finding a fighter that suits your style. You've got series mainstays such as Heihachi and Kazuya, fan favorites like Eddy and Hwoarang, and a fresh batch of newcomers, such as the dapper Claudio, the pulverizing Gigas, and the bubbly Lucky Chloe. There's even a special guest from another fighting game universe...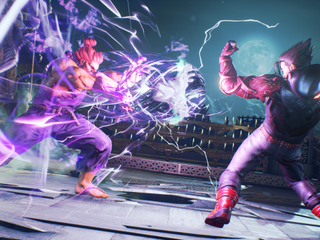 A hint of Street Fighter
If you're a Street Fighter fan that never quite made the transition to Tekken, this is the best time to jump in. Tekken 7 features iconic Street Fighter baddie Akuma, who plays almost exactly the way he does in Capcom's 2D brawlers. Fireballs, uppercuts, hurricane kicks, and even the deadly Raging Demon finisher — they all work just like they do in Street Fighter, just with a 3D fighting twist.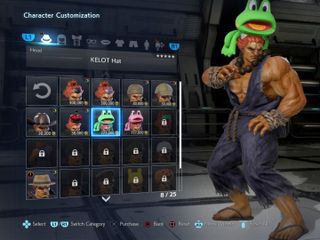 Limitless character customization
Tekken games have always done a great job letting you make your fighters look as ridiculous as possible, and Tekken 7 is no exception. Want to deck out the demonic, bloodthirsty Akuma in colorful swimming gear? Go for it. Or perhaps you want to make the stone-faced Heihachi look like a cheery pro-wrestling fanboy armed with a tennis racket? You can do that, too. Customizing characters is half the fun in Tekken 7, and with tons of clothing, masks, weapons and other aesthetic items to unlock, you won't get bored of it anytime soon.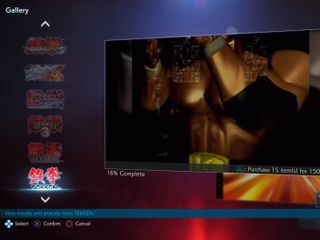 Fan service galore
Speaking of unlocking things, Tekken 7's Gallery Mode is a limitless well of fan service for hardcore Tekken enthusiasts. Even if you've already finished the story and cleared Arcade mode a bunch of times, you can still spend hours unlocking hundreds of cutscenes and pieces of artwork from every single Tekken game to date. You can also rock out to the soundtrack from any game in the series, which provides a nice burst of nostalgia for anyone who spent hours mashing on a PlayStation 1 controller during Tekken's early days.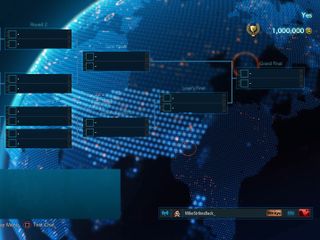 Robust online functionality
Tekken 7 has some of the most comprehensive online components I've seen from a modern fighting game. You can train up while waiting for a battle or ask for a "Revenge Match" after losing a close fight; you can even enjoy fine control over the types of players you want to be matched up with. But most impressive is the game's tournament mode, which lets you set up tournies with all kinds of different rules for up to eight players — including a double elimination option that mimics what you'll experience at official Tekken World Tour events.
Of course, great online support means nothing without great netcode, the online matches I've played so far in Tekken 7 have been impressively smooth (I'll be sure to report back if that changes). If you're even remotely interested in playing Tekken 7 competitively, you'll likely be sucked into the game's online modes for months (or years) to come.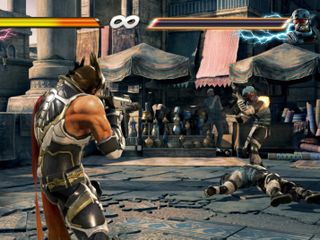 Wrap up
Is Tekken 7 perfect? Certainly not. Its story mode has some serious pacing issues, and PS4 owners might be let down by the game's half-baked PlayStation VR support. If you're looking for the most accessible and polished fighter out there, Injustice 2 is a slightly easier recommendation for the average gamer.
That said, no franchise does 3D fighting quite like Tekken, and Tekken 7 is arguably the series' best installment yet in terms of gameplay, visuals and depth of content. You'll have to put in some serious time to get the most out of it, but if you do, you'll be rewarded handsomely.