We love to recommend movies here at Tom's Guide, and the new movies on Netflix in April 2023 provide ample opportunity. So, we've made a supplementary guide to the best movies on Netflix list, that's just focused on things that arrived in the last month.
For this, I've filtered the recent list of new additions to Netflix by my own preferences. But, don't worry, I'm not putting anything in here that I know is truly divisive or annoying (we all like stuff that we're judged for).
Instead, you'll find a classic horror movie that can't be replicated, a hilarious tale of con artists and a thrilling heist flick you should have seen by now. On top of that, we've got a zombie movie that's still rewatchable despite how zombie shows and films feel played out.
American Hustle (2013)
If I had to pitch American Hustle in one sentence, it would be "Come for the messy behavior, stay for the hilarious wigs." Director David O. Russell's American Hustle, a comedy based on a true sting operation, is a tale about scams and creaky relationships that puts five actors in a race to see who can steal the most scenes.
Most notoriously, Jennifer Lawrence owns the screen as Rosalyn, the wife of Irving (Christian Bale), a con artist having an affair with fellow scammer Sydney (Amy Adams). The bad news for all three is that FBI agent Richie (Bradley Cooper) nabs Irving and Sydney in a con. He then leverages them to stop shady politician Carmine (Bradley Cooper).
The only catch? While its supporting cast features the excellent Michael Peña and the … I'd rather never see Louis C.K. again, after his creepy personal behavior was revealed. Fortunately, he has a very minor role.
Arrived on Netflix on: April 1, 2023
Genre: Comedic crime
Rotten Tomatoes score: 92%
Cast: Christian Bale, Bradley Cooper, Amy Adams, Jeremy Renner, Jennifer Lawrence, Louis C.K., Michael Peña, Alessandro Nivola
Director: David O. Russell
Watch now
Zombieland (2009)
Possibly slightly forgotten due to the wave of zombie-infested films and shows that followed, Zombieland is actually lowkey one of the best of its bunch. Its heroes are Tallahassee (Harrelson), nervous Columbus (Eisenberg), quippy Wichita (Emma Stone) and precocious Little Rock (Abigail Breslin), and they're on an adventure to a west coast safe-haven that may just be a rumor.
I'll keep coming back to Zombieland because of the chemistry the four stars share, as the casting agents were on fire with these roles. Also, Zombieland benefits from high-quality action and memorable zombie kills.
Arrived on Netflix on: April 1, 2023
Genre: Comedic horror
Rotten Tomatoes score: 89%
Cast: Woody Harrelson, Jesse Eisenberg, Emma Stone, Abigail Breslin
Director: Ruben Fleischer
Watch now
Inception (2010)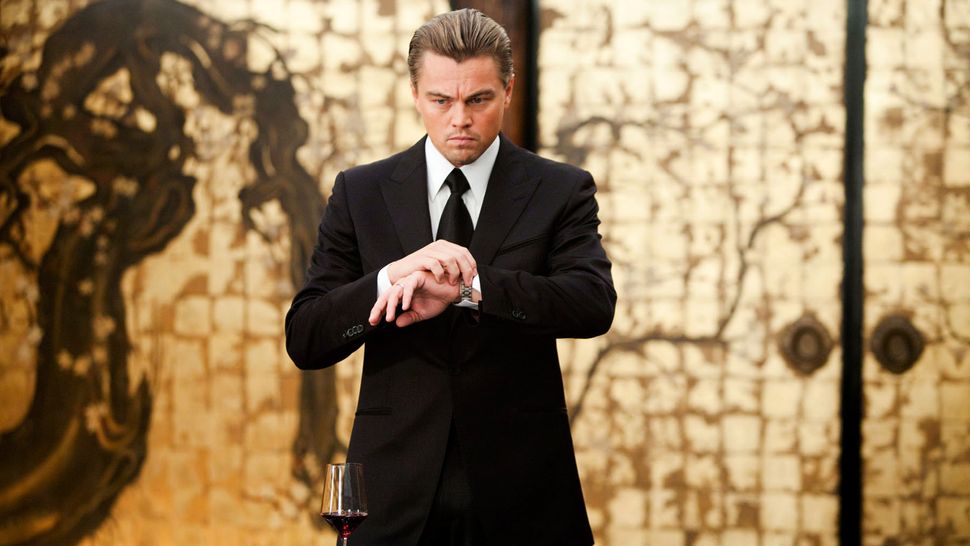 One of those movies that actually holds up better than you'd think, Inception is still fun to watch (even if you know what's coming). Dom (Leonardo DiCaprio) is a thief with tricky powers that will remind some of the Persona Japanese RPGs: he can invade minds to steal secrets from a target's dreams.
Dom's personal troubles, though, as he's lost his own personal life, give him a new goal: create a false memory in a target's mind. All the while, Dom and his group of spies have a threat to stop as an equally smart foe is on their tail.
Inception gained notoriety from the visuals inside of those dreams, with cityscapes folding on top of each other. Christopher Nolan's visuals aren't the only reason to watch, though, as its top-notch supporting cast (see below) is filled with talent.
Arrived on Netflix on: April 1, 2023
Genre: Sci-fi thriller
Rotten Tomatoes score: 87%
Cast: Leonardo DiCaprio, Joseph Gordon-Levitt, Cillian Murphy, Marion Cotillard, Michael Caine, Elliot Page, Tom Hardy and Ken Watanabe.
Director: Christopher Nolan
Watch now
Inside Man (2006)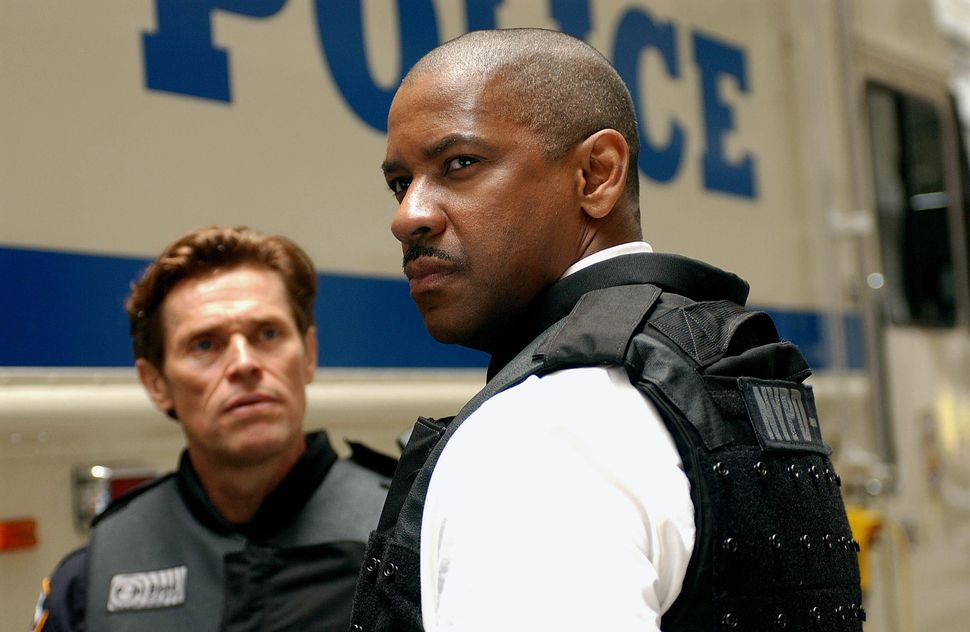 Heist thrillers often fall into similar situations. Spike Lee's Inside Man might look like a game between detective Keith Frazier (Denzel Washington) and a crook (Clive Owen), but it's more than that. That's thanks to Madeleine White (Jodie Foster), a mysterious third party who enters the fray.
Critics compared Inside Man to other instant classics such as The Usual Suspects. It also features a Spike Lee signature: New York as a character. Maybe I'm biased because I'm a New York native, but Lee's always captured the city well, so if you want a gripping and surprising thriller, get onto Inside Man.
Arrived on Netflix on: April 1, 2023
Genre: Crime thriller
Rotten Tomatoes score: 86%
Cast: Denzel Washington, Clive Owen, Jodie Foster, Willem Dafoe, Chiwetel Ejiofor
Director: Spike Lee
Watch now
The Bourne Supremacy (2004)
One of the most inevitable sequels, as The Bourne Identity left a lot of unsettled business on the table, The Bourne Supremacy arrived with a heavy burden. Thankfully, it matched the original, by putting Jason Bourne (Matt Damon) under increased suspicion. After being framed for a murder and theft of highly classified goods being sold to the CIA from a Russian source, our amnesia-suffering hero is back on the run.
An excellent watch alongside the other Bourne movies on Netflix (Check out The Bourne Identity and The Bourne Ultimatum, but skip The Bourne Legacy), 'Supremacy' is fantastic because it feels fresh. Oh, and having a cast complete with Damon, Brian Cox, Franka Potente and Karl Urban doesn't hurt.
Arrived on Netflix on: April 1, 2023
Genre: Action
Rotten Tomatoes score: 82%
Cast: Matt Damon, Joan Allen, Franka Potente, Brian Cox, Julia Stiles, Karl Urban
Director: Paul Greengrass
Watch now
Matilda (1996)
Matilda (Mara Wilson) has always been different, sneered at by her parents who ignored her nascent talents and mocked her intellectual curiosity. And her woes continue at school, as the dictatorial Miss Agatha Trunchbull (Pam Ferris) is a rather abusive headmaster of the Crunchem Hall Elementary School. Fortunately, Matilda finds the caring support of teacher Jennifer Honey (Embeth Davidtz), and the two find hope for something better together.
While not a literal adaptation of the Roald Dahl book it's based on, Danny Devito's Matilda (yes, he starred and directed), truly captures the vibes of the source material. It's also a personal favorite because of how utterly weird Devito and then-wife Rhea Perlman are as the Wormwoods.
Arrived on Netflix on: April 1, 2023
Genre: Family comedy
Rotten Tomatoes score: 91%
Cast: Mara Wilson, Danny DeVito, Rhea Perlman, Stacey Sher, Embeth Davidtz, Pam Ferris
Director: Danny DeVito
Watch now
Psycho (1960)
One of the first movies I ever wrote about, back in a high school class called "Writing About Film," Psycho is one of the best "classic" movies to watch on a nice night in. Zigging and zagging on a winding road from theft to dodgy lodgings, Psycho puts us in the shoes of Marion (Vera Miles), who makes poor decisions while on the run.
And as much as Psycho is a great film for director Alfred Hitchcock's signature touches, Marion herself makes the movie perfect. While many horror movies love to offer dim protagonists who make decisions in favor of moving the plot forward, Marion doesn't make a ton of decisions that have you seeing the seams of the film.
Perfectly shot and still unnerving to this day, Psycho is a great movie — and proof that Netflix knows which classics to pull back into its library.
Arrived on Netflix on: April 1, 2023
Genre: Horror
Rotten Tomatoes score: 96%
Cast: Anthony Perkins, Vera Miles, John Gavin, Martin Balsam, John McIntire, Janet Leigh
Director: Alfred Hitchcock
Watch now
More from Tom's Guide