Apple has just unveiled MacBook Pro 14-inch and 16-inch 2023 with M2 Pro and M2 Max power. The new MacBook Pros claim to offer six times faster performance than the fastest Intel-baed MacBook Pro and support for up to 96GB of unified memory. Even if the design hasn't changed from the 2021 MacBook Pro 14-inch and MacBook Pro 16-inch, the new processors should make these the fastest MacBook Pros yet.
If you're in the market for a new MacBook Pro, it's natural to wonder if you should wait for the new laptops to arrive or if you're better off purchasing a MacBook that's currently available.
Below, we'll go over the reasons you should wait for the new MacBook Pros and outline some good arguments for why it's better to buy a MacBook that's currently on the market.
MacBook Pro M2 Pro: Why you should wait
The most obvious reason to wait for the new MacBook Pro laptops is for the M2 Pro and M2 Max chips.
The M2 Pro chip features a 10- or 12-core CPU with up to eight high-performance and four high-efficiency cores, which Apple claims delivers 20 percent greater performance over M1 Pro. The new chip has 200GB/s of unified memory bandwidth, which is double the amount of the base M2 chip and can have up to 32GB of RAM. Apple says the chip's 19-core GPU can deliver up to 30 percent more graphics performance and the Neural Engine is 40 percent faster.
The M2 Max chip has a GPU with up to 38 cores and, according to Apple, delivers up to 30 percent greater graphics performance over M1 Max. It also includes 400GB/s of unified memory bandwidth. The M2 Max chip can be configured with up to 96GB of RAM for those who need as much power as possible from their premium Apple laptop. Apple claims this chip is 20 percent faster than its predecessor.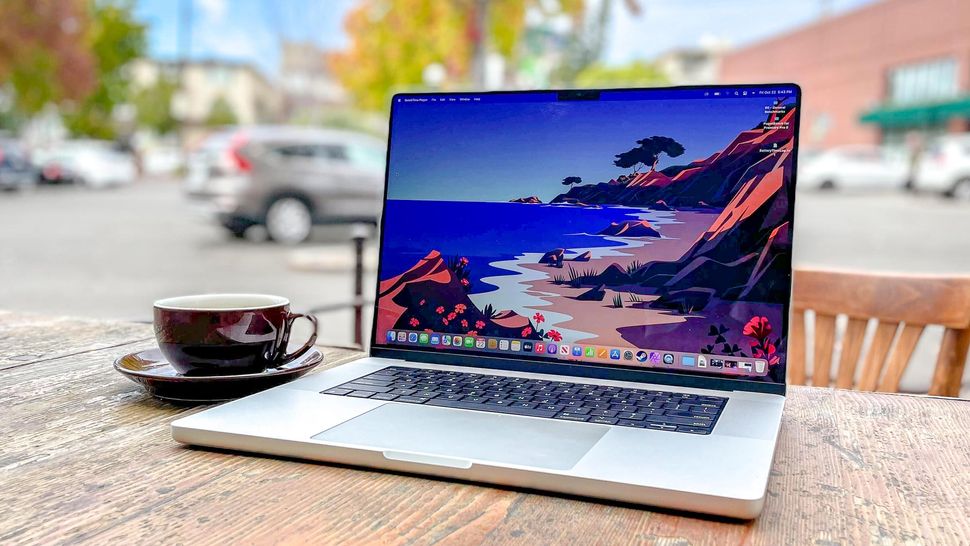 Another reason you should wait for the new MacBook Pros is to satiate your FOMO (Fear Of Missing Out). If you're like me, you enjoy having the newest, shiniest tech as soon as it's available. Even if the new laptops feature the same design and feature set as the 2021 models, they'll still be brand-new notebooks you can brag about owning. And since the new MacBook Pros feature the same design as the current models, they'll feature gorgeous 120Hz mini-LED displays and a lot of ports – which certainly isn't something to complain about.
Lastly, if you're interested in purchasing the current MacBook Pros, waiting for the new models is also beneficial. Though not guaranteed, the 2021 notebooks could see reduced price drops from different vendors.
MacBook Pro M2 Pro: Why you shouldn't wait
The new MacBook Pros are available now. However, it may not be necessary for you to run to Apple's website to snatch up one of these new laptops. There are other MacBooks on the market you might want to consider getting now instead.
If Apple's claims about the M2 Pro and M2 Max chips are true, then these new laptops will be more powerful and performant than their predecessors and the current M2-powered laptops. With that said, if you just need a reliable notebook for work and everyday computing, the MacBook Air M2 is one of the best laptops you can buy.
And if you want, you can get the previous generation MacBook Air with M1 starting at $899. That laptop has an M1 chip but it's still a solid purchase for people in the market for a MacBook.
Ultimately, if you need a new laptop right now and a new MacBook Pro is the best fit for your needs, don't wait — buy the thing you need, when you need it.
MacBook Pro M2 Pro: Should you wait or should you buy?
Answering this question isn't too complicated. People who want to push their machines to the limit with video and image editing, software development, music production and other high-intensity tasks may want to wait for the M2 Pro and M2 Max-powered MacBook Pros. Certainly, 2021's models delivered remarkable power in a well-designed laptop and these new machines should be even more performant.
However, if you want a MacBook for everyday use, the MacBook Air M2 or MacBook Air M1 should suffice — especially since they're much cheaper than the new MacBook Pro models. Heck, you can even opt for the new 13-inch MacBook Pro. It may have a dated design, but its epic 18-hour battery life can't be denied, at least until the new MacBook Pros arrive.