The Dyson Airwrap Styler is one of the best hair stylers you can buy. Unfortunately, it's also one of the most difficult to find in stock.
Renowned for treating your tresses to high-tech hair care, the Dyson Airwrap Styler is a hair styling wand that is highly-rated for its powerful Dyson motor and ability to both dry and style all hair types and textures. It's a pleasing alternative to curling your hair with straighteners. What's more, it comes with a wide range of attachments for every hair style imaginable, although we did notice one key thing is missing from the set.
It's no surprise that the Dyson Airwrap Styler is so high in demand with many retailers experiencing low stock — or none at all. The good news is, we've spotted some retailers who have restocked the Dyson Airwrap Styler. Alternatively, if you're looking for something less expensive — check out our guide to the best Dyson Airwrap alternatives. Also, check out our opinion after using the Dyson Airwrap for a year.
Where to buy the Dyson Airwrap Styler — Quick links
Where to buy the Dyson Airwrap Styler — retailers to check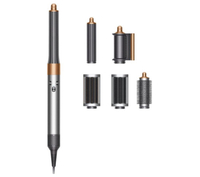 Dyson Airwrap Complete Long: for $599 @ Dyson
The Dyson Airwrap Styler comes in a stylish, silver and copper design. Created to style different hair types, this set includes two Airwrap barrels for bouncy curls and waves, a soft and firm smoothing brush, pre-styling dryer, and round volumizing brush. In our Dyson Airwrap review, we said it can help you achieve a glamorous look without much fuss or effort. Plus, it uses significantly less heat than traditional curling irons, which can damage your hair. It comes with a 2-year warranty.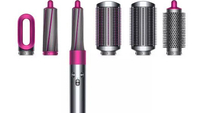 Dyson Airwrap Complete Long: for $599 @ Best Buy
This Dyson Airwrap Styler set comes with 1.2-inch and 1.6-inch barrels to curl and wave hair, and brushes to smooth and volumize. What's more, the Airwrap allows you to dry and style simultaneously without extreme heat, creating healthy tresses.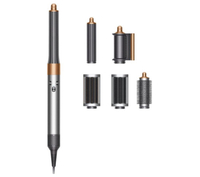 Dyson Airwrap Complete Long: for $599 @ Sephora
This limited edition set will make a nice gift or treat to yourself. The set includes a Dyson-designed matching storage case and an additional travel bag to neatly store your dryer and it's attachments.