One of the most common complaints we hear about OLED TVs is that, because of their glass front screens, any ambient light in a room can result in pretty severe glare.
Thankfully, the leading manufacturers of the panels that go inside OLED TVs are going to fix that in 2023 by improving the anti-reflective coating that can reduce glare by 25% or more.
The news of the improvement was first recorded by FlatPanelsHD, who claim that LG Display will be using a new 'Vanta Black' coating when it ships out panels this year. Those panels are the ones that will be used in the LG G3 OLED, available worldwide, as well the Panasonic MZ2000 and Philips OLED908, which are UK and European-exclusive.
Samsung Display didn't have as many details to share, but did confirm to the outlet that it will also implement "completely updated AR coating" in its outgoing panels, though it says some consumer brands may use the older panels until stocks run out.
Why anti-reflective coating is important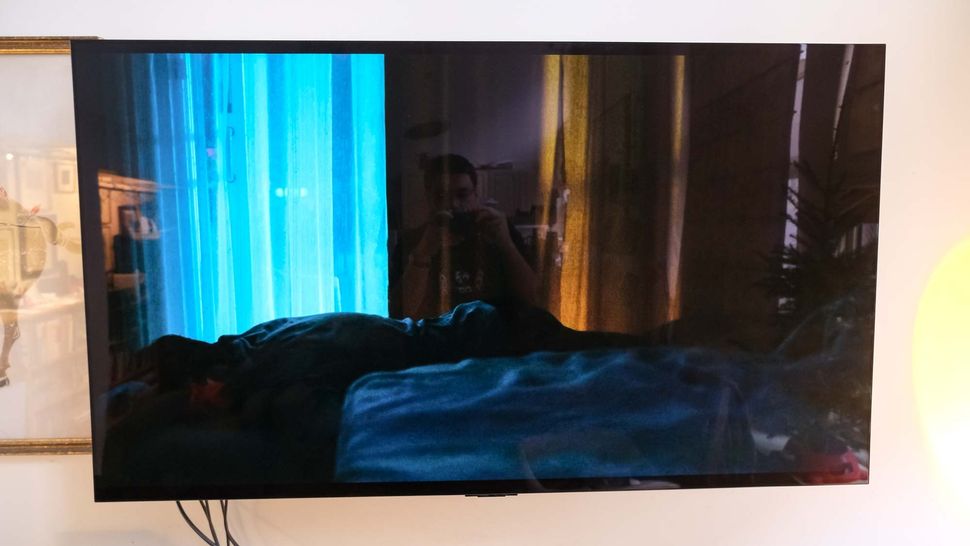 As we mentioned, without strong anti-reflective coating ambient light creates glare on the screen. On OLED TVs, not only is that more prevalent because of the glass front, but it also washes out black level details and can make dark scenes impossible to see during the day.
This was exactly the problem one of our editors ran into after he bought an OLED TV during Black Friday: "OLED TV panels, as you may know, get raves for their pure, inky black tones. And that sounds like a good thing... until you watch movies that have a lot of darker scenes, and you can't help but see the reflections of lights in your room, or light coming in from the outside".
It's nice to see that this is a problem that the panel manufacturers are taking seriously and have plans to fix. Unfortunately, however, it seems like the fixes are starting with the top-tier models like the LG G3 OLED and Samsung S95C OLED, and won't trickle down to the more affordable models until next year or the year after.
The good news is that both LG OLED and Samsung QD-OLED TVs are getting brighter this year, and better brightness often means less glare. You'll still have issues with the darkest scenes during your favorite shows and movies, but it'll be less prevalent otherwise.
Looking for a TV that's bright and doesn't suffer from lots of glare? Check out our reviews of the Samsung QN90B and Samsung QN95B Neo QLED TV.