LG CES 2023 press conference: Everything that was announced
From new TVs to light-up refrigerators, here's everything that LG highlighted at its CES 2023 press conference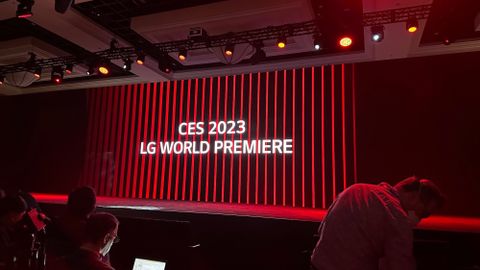 (Image: © Future)
LG's CES 2023 press conference highlighted some of the company's newest innovations in TVs, home appliances, and more. Among the most impressive were the company's new lineup of OLED TVs, which included a transparent model, a wireless TV, and a set that could change from a curved to a flat profile, ideal for gamers.
Another highlight was the company's new MoodUp refrigerator, whose four front panels can change colors based on your mood, music that's playing, the weather, and more.
Be sure to check out all of our CES 2023 coverage of the latest TVs, laptops, and other tech being announced this week at the world's largest tech trade show.
Refresh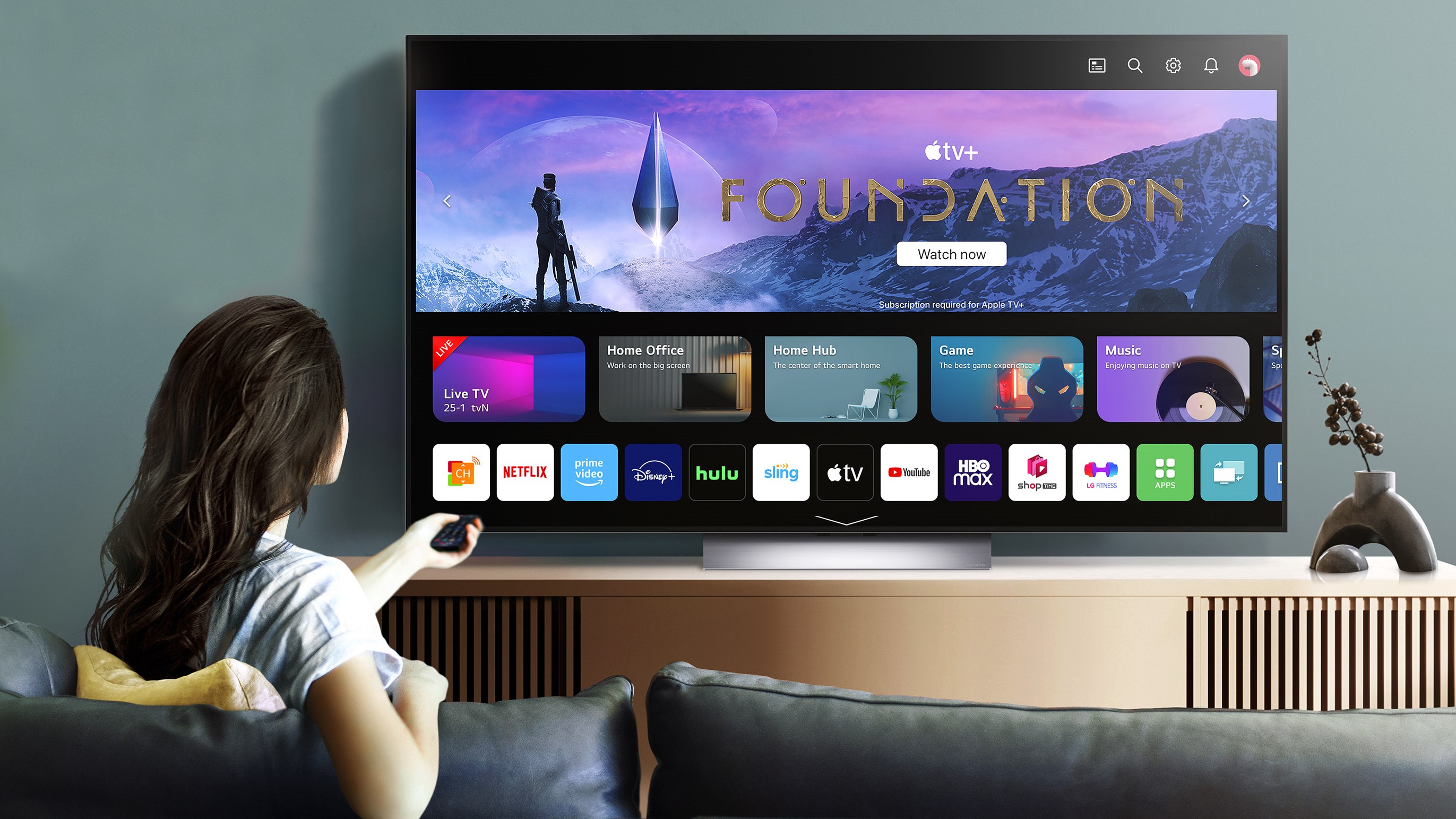 Even before its press conference, LG has already announced a few big products for this year, including its new C3 and G3 OLED TVs. These sets have LG's latest α9 AI Processor Gen6 for improved upscaling and enhanced dynamic tone mapping, and can deliver virtual 9.1.2 surround sound right out of the box. We had a chance to go hands-on with the LG G3 OLED earlier this week.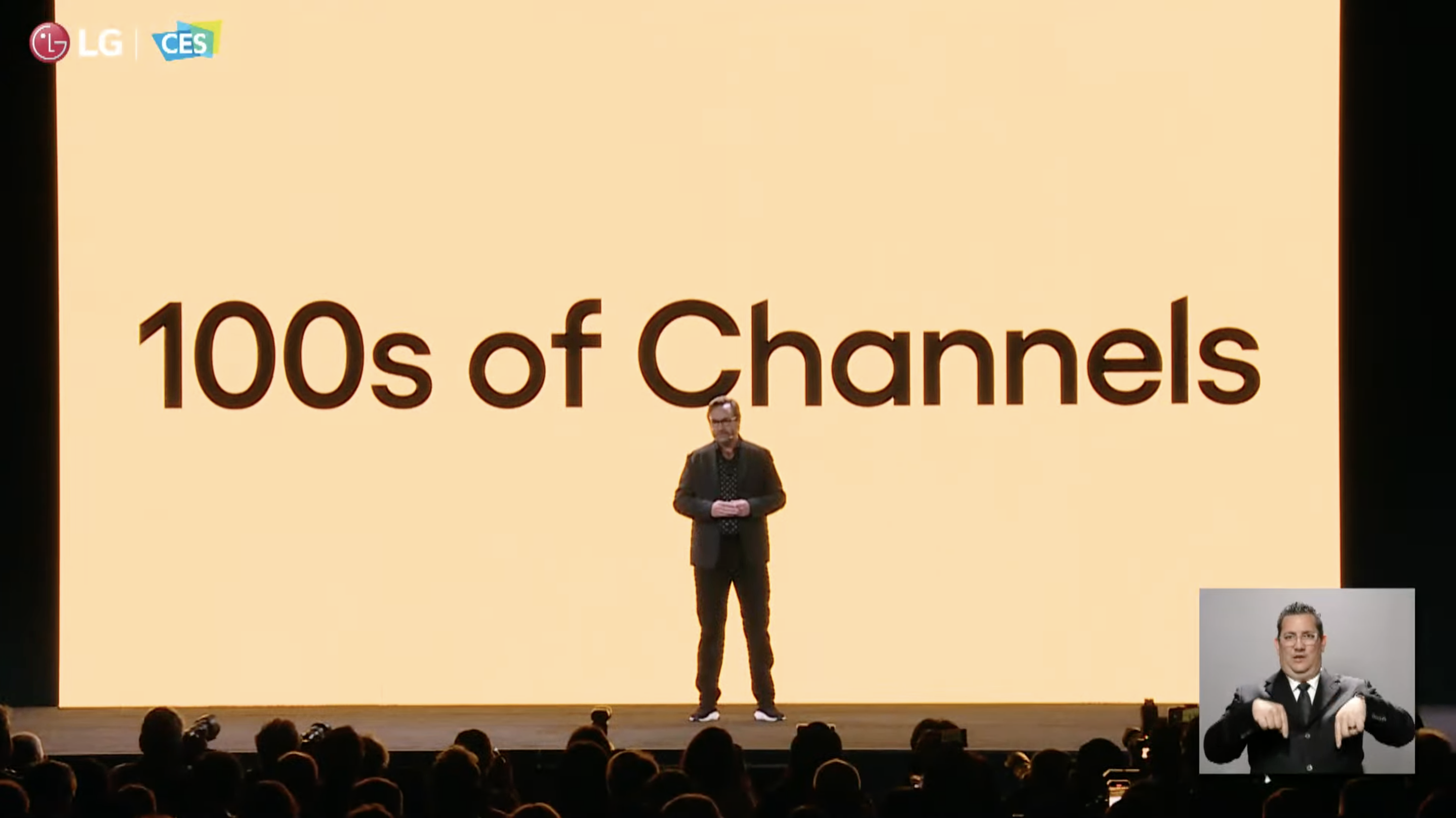 Tom Ryan, the CEO of Paramount Streaming and cofounder of Pluto TV, came out on stage to announce that Pluto TV is expanding its partnership with LG, and adding more than 100 channels to LG channels. He also said that Paramount Plus is launching today in the UK and Ireland on LG smart TVs, and will come out later in other countries.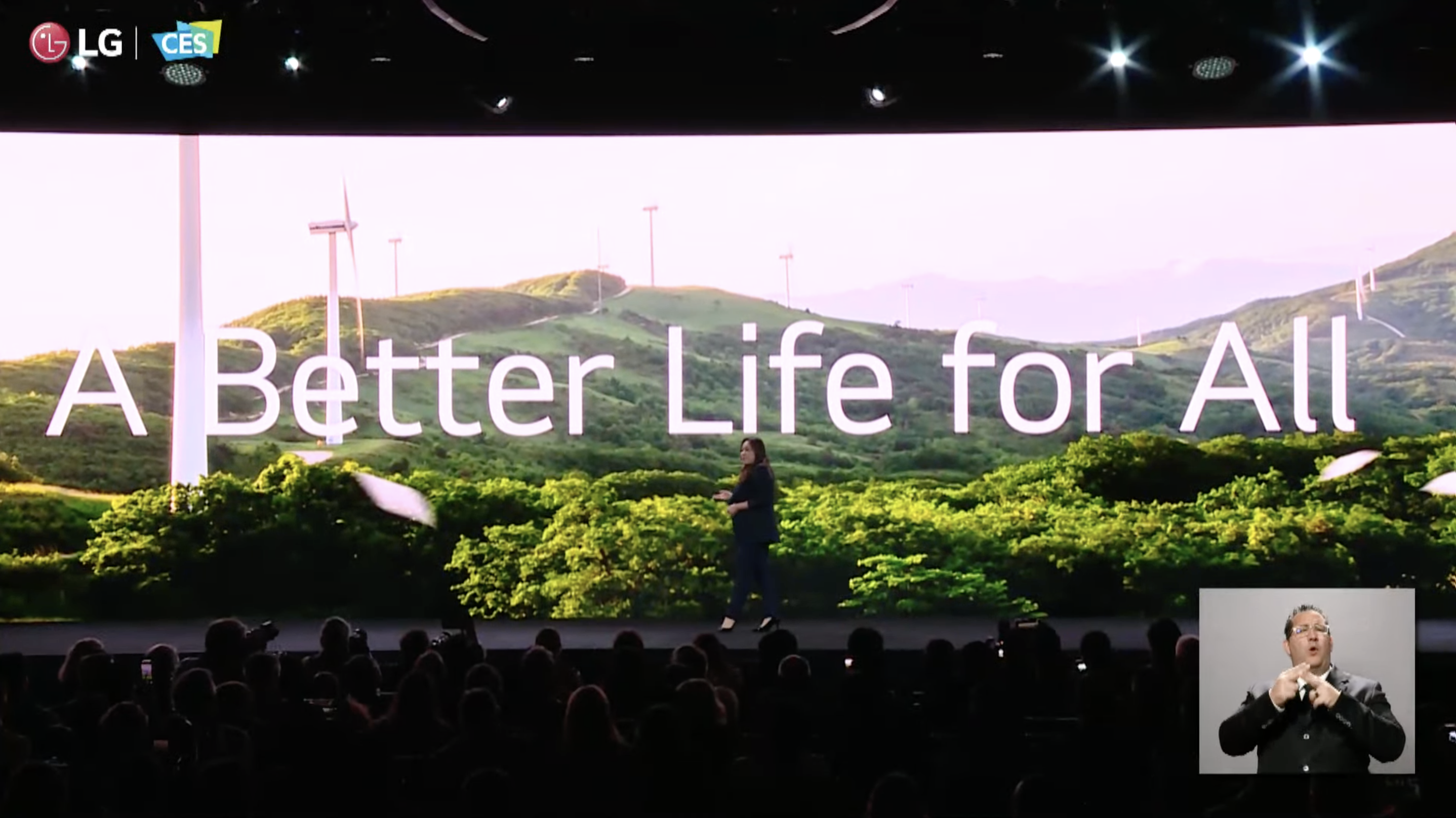 Jeannie Lee, the head of U.S. corporate marketing, is next on stage, to talk about LG's environmental, social, and governance policies for the future.
With regards to the environment, Lee said LG aims to use 600,000 tons of recycled plastics by 2030. The company also hopes to expand its collection of e-waste up to 8 million tons by 2030, and to achieve carbon neutrality by then, too.
On the social front, LG is adding voice guidance to more products, as well as a sign language engine for hearing impaired customers.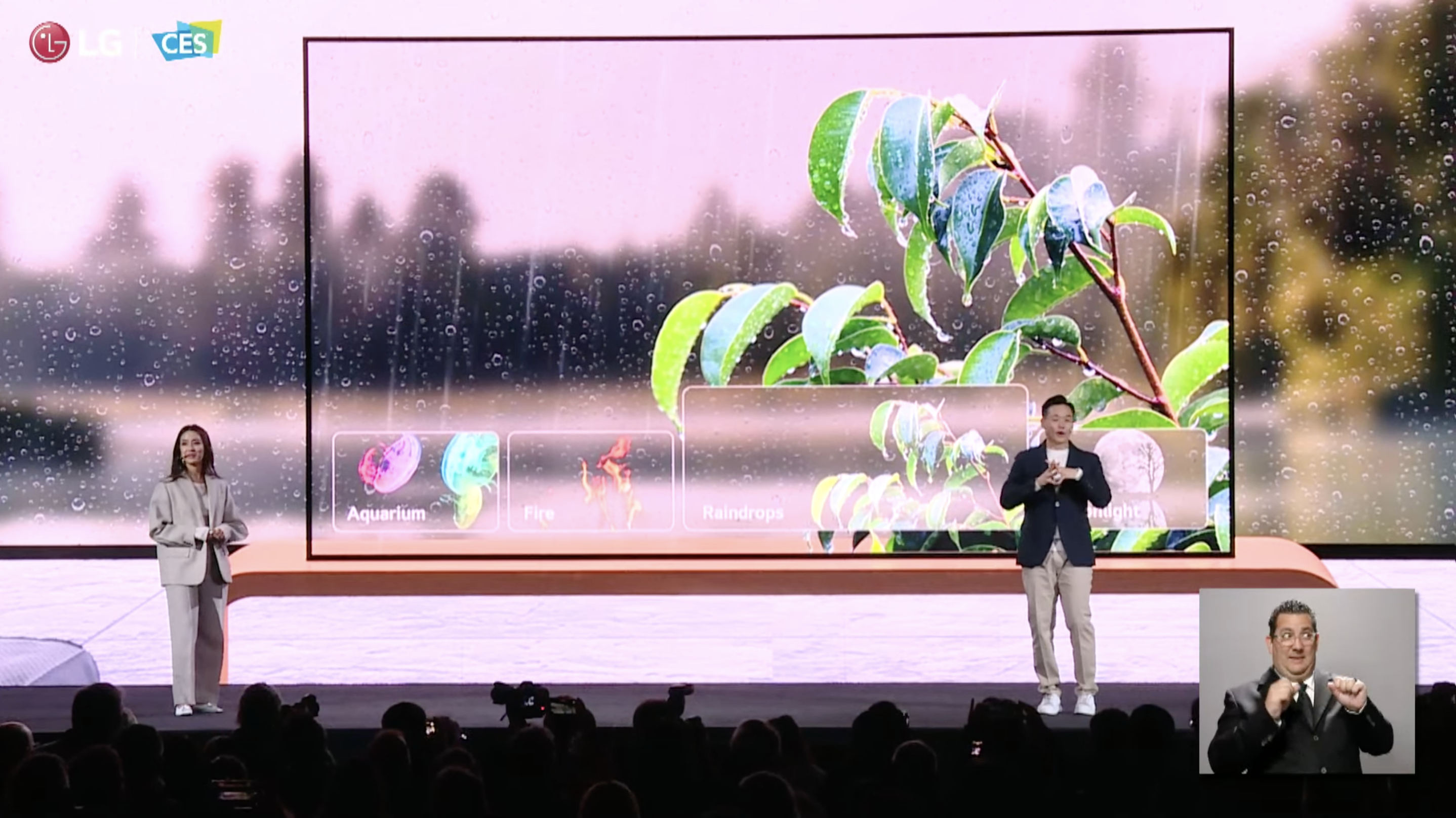 Next up is LG's OLED TVs, which are celebrating their 10-year anniversary since they were introduced to the market. Frank Lee is now on stage. "We're not here to talk about the past," he says. "Are you curious to know what's new this year?"
Yes, we are.
Let's talk TVs and monitors. First up is the LG Signature OLED M TV, which is a completely wireless TV (minus the power). It uses a smallish box - about the size of a shoe box - to wirelessly transmit both picture, audio, and Wi-Fi to the television. Of course, it's not as wireless as the Displace TV, which is battery-powered.
Then, there's the Transparent Screen LG OLED T which makes it look see-though when you're not watching a show. We're curious to see what this looks like in person.
Next are two curved displays aimed at gamers, the LG UltraGear OLED and LG OLED Flex. With the Flex, you can change the amount of curve in the TV, too, depending on how much of a curve you want. Will also support Nvidia GeForce, as well as Amazon Luna.
The LG UltraGear OLED is a monitor with a 240Hz OLED panel, 0.03ms response time, 800R curvature, and 21:9 aspect ratio.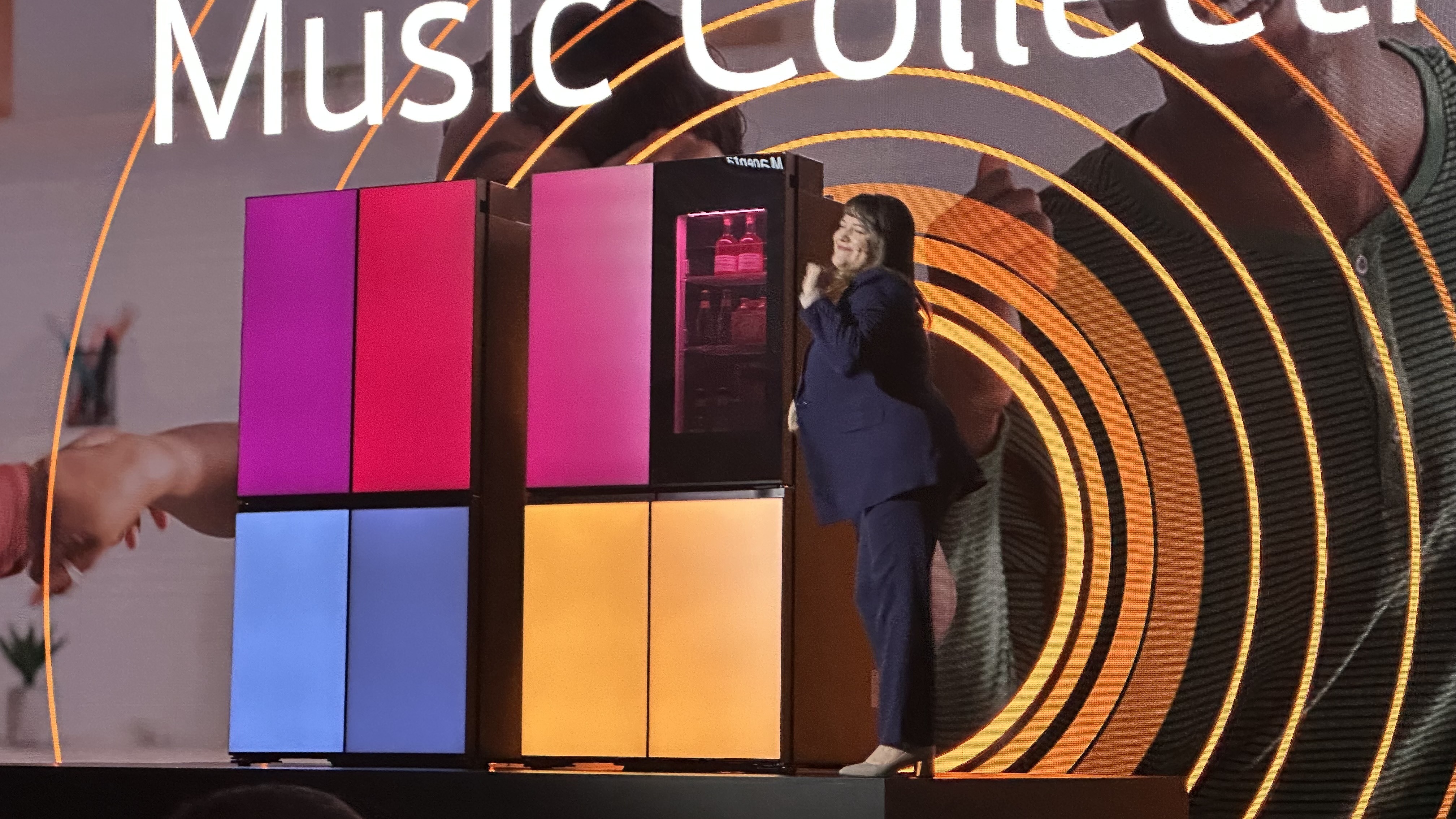 Next up is Alisa Baker, for LG home appliances. She first talks about LG ThinQ Up, a new program that will deliver personalized updates for and from your appliances. You'll be able to add new features to your products to fully customize them to your liking,. For example, you can add a pet care setting to your washing machine, or automatically adjust the brightness of your refrigerator's lights.
A sizzle reel shows a bunch of families who were outfitted with LG's newest appliances with LG ThinQ Up, and not surprisingly, they were amazed and impressed with the new features.
However, the real showstopper is the LG refrigerator with MoodUp. The fridge has four large LED panels and can change color based on your mood, the music, or the weather. It looks pretty wild, and we can't wait to see this up close.
Baker also taked about the LG Puricare aero furniture — a new concept that combines an end table and an air purifier, and has built in mood lighting and a wireless charger. It's made of recycled plastics. IKEA has a similar product; I expect that other companies will soon follow suit.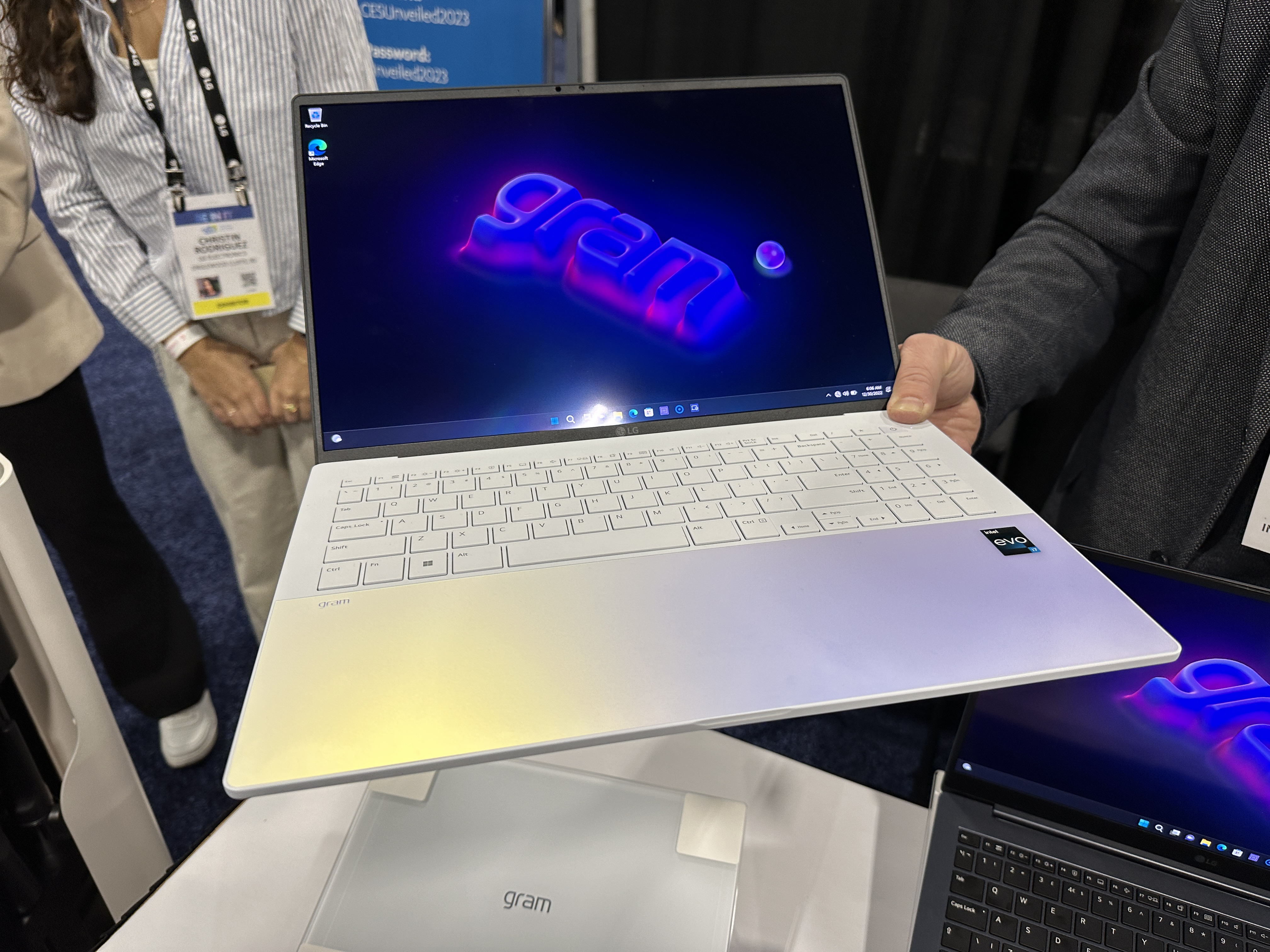 William Cho, the CEO of LG is back on stage to wrap up the press conference. Surprisingly, the press conference did not include the new LG Gram laptop, which sports a color-shifting design and a disappearing touchpad.
We've already gone hands-on with some of LG's TVs and laptops, and plan to check out the fridge and some of the company's other products at CES, so stay tuned for more of our coverage.
Get the Tom's Guide newsletter!
Instant access to breaking news, the hottest reviews, great deals and helpful tips.
Thank you for signing up to Tom's Guide. You will receive a verification email shortly.
There was a problem. Please refresh the page and try again.