While other laptop makers are trying to reinvent the wheel with foldable displays and other out-there tricks, LG is keeping things delightfully simple with the new LG Gram Style.
Announced at CES 2023, this 2.7-pound laptop is amazingly light given that it packs a 16-inch OLED display. And it's a bright and sharp panel at 400 nits and 3,200 x 2,000 pixels. You also get a swift 120Hz refresh rate. But what really sets this ultraportable apart is its design.
The glass deck on the Gram Style has a hidden haptic touchpad with soft LED backlighting that lights up when you touch the system, making for an elegant look. Even better, the colors on the chassis shift dynamically based on how you're holding it in the light.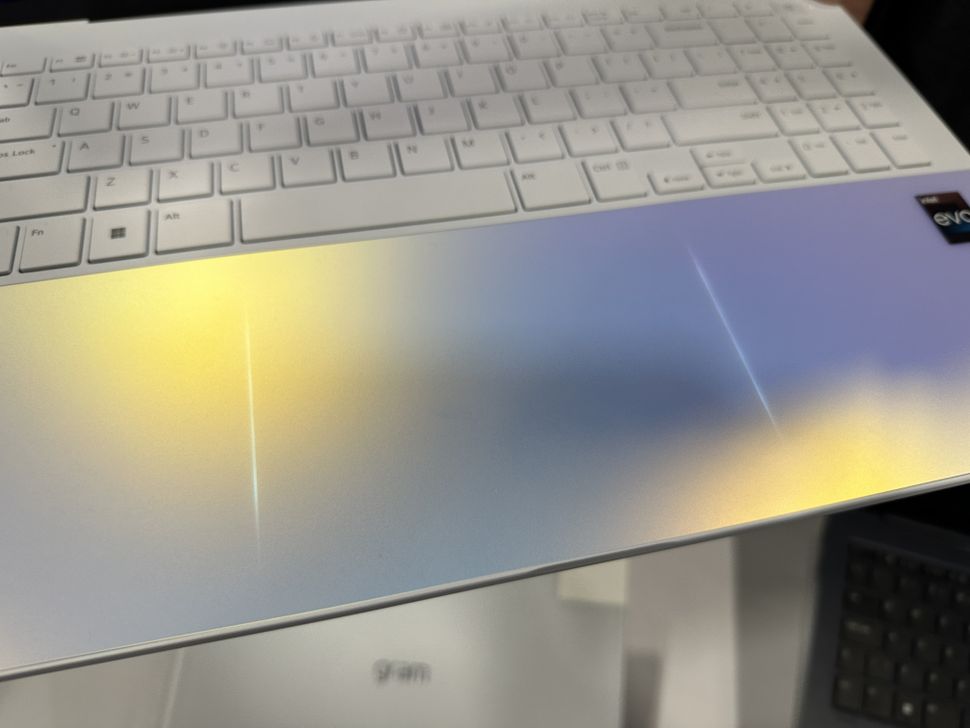 To be clear, this laptop is not all glass. The iridescent finish on the lid and deck are Gorilla Glass 3, while the base of the system uses nano-magnesium alloy. I had a chance to hold the Gram Style and I was impressed with its overall build quality — and the fact that it did a fairly good job resisting fingerprint smudges.
I wasn't as enamored with the keyboard on the Gram Style. The travel was a bit shallow for my tastes, but it's nice that you get a dedicated number pad on the right side of the layout.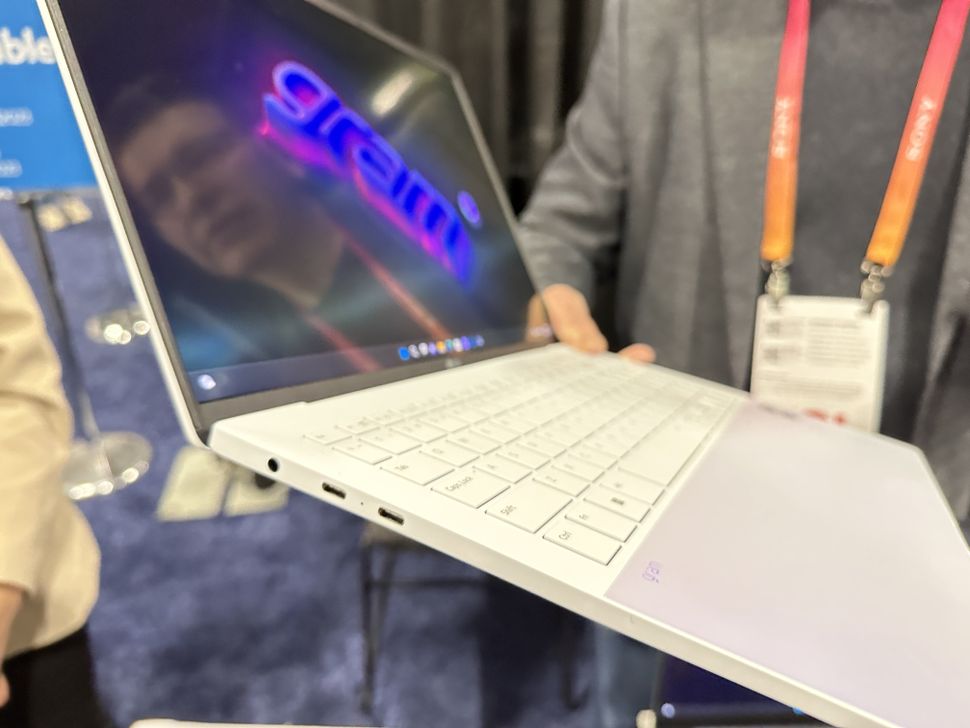 The LG Gram Style specs are what you'd expect for a premium laptop, including an Intel 13th Gen Raptor Lake P-Core CPU and a Gen4 NVMe solid-state SSD. You also get two Thunderbolt 4 ports, a USB 3.1 port and microSD slot, as well as Dolby Atmos support for audio.
If you want to travel even lighter, a 14-inch version of the LG Gram Style is coming, too. But there's something about having a big-screen OLED laptop you can take anywhere.
We don't have pricing yet, but we look forward to testing the LG Gram Style to see if it can make it on our best laptop list. Stay tuned.