Update: Follow our Apple October Event live blog today for all the big M3 Mac news and more!"
While there's no official reason to believe we'll see one unveiled at the the ''Fast Fest' October Apple event on October 30, there are still plenty of rumors circulating about the iPad mini 7 and what we should expect when Apple updates its tiniest iPad.
Whether it arrives in 2023 or 2024 we expect to see a chip like the A16 Bionic to arrive in the iPad mini 7. And there's even scope for something like a Smart Connector in order to turn the iPad mini into a very compact pseudo laptop. But aside from that, it doesn't sound like Apple's making many seismic changes for the next iPad mini.
With that in mind, read on for everything we know and think we know about the iPad mini 7.
iPad mini expected release date and price
Current rumors point towards the iPad mini 7 being revealed in 2024. When exactly is the kicker. The iPad mini 6 was released on September 24, so we'd not be hugely surprised if Apple revealed the iPad mini 7 around that time next year.
In terms of price, we'd expect the iPad mini 7 to stick with the same price range as its predecessor. That means a starting price of $499 / £479 / AU$749 for the base model. Our hope is Apple ditches the 64GB base model and starts storage at a more reasonable 128GB for 2023 128GB, without jacking up the price.
iPad mini design and display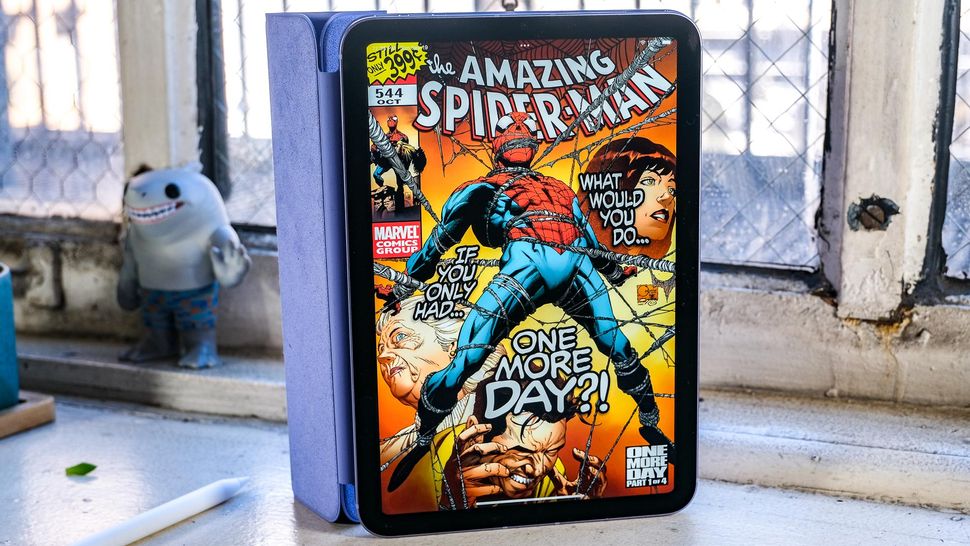 We've seen no rumors that suggest the next iPad mini will have a major redesign. While there's a chance we might see some tweaks, such as narrower bezels around the display, that's currently wishful thinking on our part.
"[Apple] isn't likely to do another major overhaul of the product, so I'd expect the next model to offer little more than a processor upgrade," Bloomberg's Mark Gurman has claimed.
We could see some new colors, but so far we'd simply expect to see a repeat of the Space Gray, Purple, Starlight, and Pink hues seen with the iPad mini 6.
One change that could be handy would be the addition of a Smart Connector. This would add magnetic pins on the side of the iPad mini 7 to enable it to connect to devices like a keyboard. While using an iPad mini as a pseudo laptop might sound bizarre, these connectors could be used to act as a form of charging stand for the next iPad mini, letting it double up as a DIY home hub device; a bit like the Pixel Tablet aims to be.
On the display side, we'd expect Apple to stick with an 8.3-inch, 2266 x 1488 pixel Liquid Retina LCD display. Ideally, we'd like to see an OLED panel, given the vibrant colors and contrast seen on the OLED screens of the iPhone 14 family. But the rumors point towards next-gen iPad Pros getting OLED panels first, with the iPad mini not likely to go OLED for some time after.
Given the rise of high refresh rate displays, we'd hope Apple moves away from a 60Hz panel for the iPad mini 7. But reputable display analyst and tech tipster Ross Young doesn't expect that'll be the case and that Apple will keep its 120Hz ProMotion iPad display for the Pro models.
iPad mini 7 specs and battery life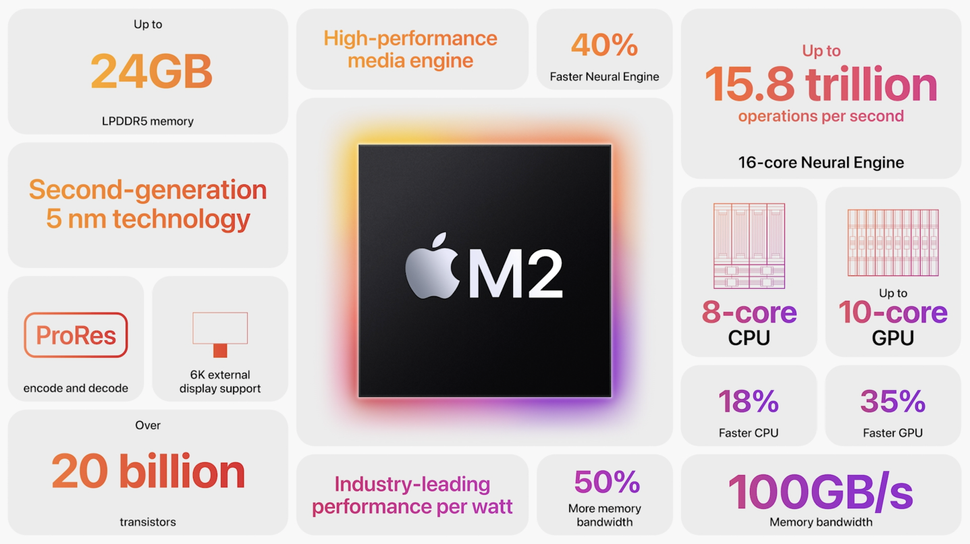 The iPad mini 7 looks set to get a specs boost in the form of a new chip. The iPad mini 6 has the A15 Bionic, which is far from a slow mobile chip, but it lags behind the A16 Bionic found in the iPhone 14 Pro.
Going for an A16 Bionic would give the iPad mini 7 a performance boost over its predecessor, making it more capable of multitasking and playing games on; the iPad mini makes for a surprisingly good handheld console.
Ideally, the iPad mini 7 would have an M-series chip, say the Apple M2 chip found in the latest iPad Pros, and likely to end up in a next-gen iPad Air. But this would seem like a pro-level feature, with more affordable iPads likely to stick with A-series chips.
But with new A-series chips come the potential for improved battery efficiency. So if the iPad mini 7 doesn't get a bigger battery, and we have no hints that it will, it could still last for longer on a single charge. The iPad mini 6 managed 10 hours and 56 minutes in our battery test, which involved constant web browsing over WI-Fi with the screen set at 150 nits of brightness, and left to run out of juice; that's a decent amount of time but leaves room for improvement.
The iPad mini 6 comes with two storage options: 64GB and 256GB. Ideally, we'd like to see the iPad mini 7 do away with the measly 64GB option and replace it with a 128GB model, as the former amount can fill up pretty quickly if you're a keen Apple Arcade user.
iPad mini 7 outlook
With only a specs boost looking like it's in the cards, the iPad mini 7 looks set to be an incremental upgrade over its well-received predecessor.
It's very likely that the iPad mini 7 will be aimed at people looking to upgrade from aging iPad minis or after a smaller iPad to complement a device like the MacBook Air M2. However, there's always scope for Apple to surprise us, and we'd love to see the rumored folding iPad become a replacement for the iPad mini.
More from Tom's Guide