Right now, you can watch Party Down season 3 online (well, the first episode), and see where everybody's gotten off to.
Party Down season 3 release date, time
U.S. date and time: Party Down season 3 episode 1 is already on Starz on-demand, having released today (Friday, Feb. 24). The first episode airs at 9 p.m. ET/PT on Starz.
Release dates for Canada, the U.K. and Australia can be found below.
Yes, Party Down Catering — the catering group of misfit wannabe actors, writers and others — is back in the business. It all starts with a reunion, as Kyle (Ryan Hansen) seems to have found his big break, and hired the group he used to work with to supply the drinks and hors d'oeuvres.
Oh, and if you somehow didn't see Party Down seasons 1 and 2, this is a perfect time to get familiar. The series featured many an actor before their latest big breaks, with Adam Scott before Parks and Rec., Jane Lynch before Glee and while Martin Starr had done Freaks and Geeks, Party Down preceded HBO's Silicon Valley. The comedy series follows the catering group from event to event (one per episode), where nothing rarely goes according to plan.
Speaking of things not going as they should have, Party Down catering employee Casey Klein (Lizzy Caplan) will not return this season. Caplan's schedule conflicted due to the filming of the FX on Hulu miniseries "Fleishman Is in Trouble."
That said, Jennifer Garner seems to be filling Caplan's spot in the series, and other guest stars include James Marsden, Quinta Brunson, Fran Kranz and Nick Offerman.
And before you check out how to watch Party Down season 3 online below, check out the trailer (and chuckle at Ron Donald's misfortune).
How to watch Party Down season 3 from anywhere on Earth
Just because Yellowstone isn't airing where you are currently located doesn't mean you have to miss the show while you're away from home. With the right VPN (virtual private network), you can stream the show from wherever you go.
We've evaluated many options, and the best VPN is ExpressVPN. It meets the VPN needs of the vast majority of users, offering outstanding compatibility with most devices and impressive connection speeds. It's also affordable at $12.95 per month. (Signing up for longer periods of six months or a year reduces the cost even more.)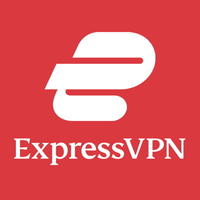 Our favorite VPN service, ExpressVPN, really shines thanks to its safety, speed and simplicity-to-use. It's also compatible with loads of devices - from iOS and Android to Roku, Apple TV and PlayStations. You'll even get an extra 3 months free if you sign up for a year, or there's a 30-day money-back guarantee if you just want to give it a try.

How to watch Party Down season 3 online in the U.S.
Starz is your destination to watch Party Down season 3 in the U.S.. Episodes debut overnight (likely at 12 a.m. or 3 a.m. ET) on Fridays, starting with Friday, February 24th's season premiere. The linear Starz channel shows episodes at 9 p.m..
Party Down season 3 is six episodes long, and the full schedule is below.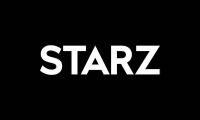 Normally Starz costs $8.99 per month, but it's currently offering a $15 per month for 3 months discount. Starz also offers originals such as BMF, the Power shows, P-Valley and Blindspotting.
How to watch Party Down season 3 online in Canada
You can watch Party Down season 3 in Canada with Crave, Party Down's home in Canada. The first episode will air at 10 p.m. on the Starz 1 channel.
Of course, those on vacation in Canada who stream live with their friends will need one of the best VPNs to log in back home to use Starz, Crave or Stan.
How to watch Party Down season 3 online in the UK
Good news for Brits: Party Down season 3 will be on Lionsgate Plus in the U.K. starting Friday (Feb. 24).
You can get a 7-day free trial of Lionsgate Plus through Prime Video Channels, and it costs £5.99 per month thereafter.
Any travelers who are in the U.K. can still get access to their subscription services with the help of ExpressVPN.
How to watch Party Down season 3 online in Australia
Down Under, Aussies can watch Party Down season 3 (as well as seasons 1-2) on Stan. It debuts on Friday (Feb. 24).
Stan offers a free 30-day trial to check out the streaming service. After that, the Basic plan costs $10 AUD a month and gives you access to over 600 TV shows and 1,000 movies.
Party Down season 3 cast
Let's start with the series regulars, which include three new names. Oh, and Jennifer Garner's Evie Adler doesn't seem to be a member of the catering crew, at least at first.
Adam Scott as Henry Pollard
Ken Marino as Ron Donald
Jane Lynch as Constance Carmell
Jennifer Garner as Evie Adler
Martin Starr as Roman Debeers
Megan Mullally as Lydia Dunfree
Ryan Hansen as Kyle Bradway
Tyrel Jackson as Williams Sackson
Zoë Chao as Lucy Dang
The announced guest stars are:
James Marsden as Jack Botty
Quinta Brunson as Jaff
Fran Kranz as Miles
Nick Offerman as Dermott
Ki Hong Lee as Howard
Calum Worthy as Stuart Glueberd
Bobby Moynihan as Mattea
Judy Reyes as Judy Sacker
Liv Hewson as Escapade
Lyric Lewis as Sloan
Dan Bakkedahl as Marty Mittman
Party Down season 3 episodes schedule
Here's your guide to the Party Down season 3 schedule with episode titles.
Episode 1 "Kyle Bradway is Nitromancer" - Friday (Feb. 24) at 9 p.m. ET in the U.S.
Episode 2 "Jack Botty's Surprise Party" - Friday (March 3) at 9 p.m. ET in the U.S.
Episode 3 "First Annual PI2A Symposium" - Friday (March 10) at 9 p.m. ET in the U.S.
Episode 4 "KSGY-95 Prizewinner's Luau" - Friday (March 17) at 9 p.m. ET in the U.S.
Episode 5 "Once Upon a Time' Proms Away Prom-otional Event" - Friday (March 24) at 9 p.m. ET in the U.S.
Episode 6 "Sepulveda Basin High School Spring Play Opening Night" - Friday (March 31) at 9 p.m. ET in the U.S.