Since 2011, the Champions Classic has been an annual event that pits four of the best college basketball teams in the country against each other to see which will ultimately take the crown. Tonight, the Classic kicks off with a doubleheader — Duke vs. Michigan State at 7 p.m. ET and Kansas vs. Kentucky at 9:30 p.m. ET.
Kansas vs. Kentucky live stream schedule, channels
The Kansas vs. Kentucky live stream airs tonight (Tue., Nov. 13).
Time: 9:30 p.m. ET / 5:30 p.m. PT / 3:30 a.m. BST (Nov. 14) 1:30 p.m. AEDT (Nov. 14)
• U.S. and channel — Watch on ESPN via Sling TV or Fubo
• Watch anywhere — try ExpressVPN 100% risk-free
While both games promise plenty of intrigue, all eyes will be on the second game to see how the 17th ranked Kentucky can fare against the top team in the country, Kansas. It'll be no small feat for Kentucky to keep up. In each of their first two games of the season, the undefeated Jayhawks have scored 99 points. And with the fast-moving play that their starting five seems to prefer, the Wildcats will need to be on their toes if they want to keep pace.
But that doesn't mean that Kentucky is in for a shellacking on Tuesday night. Kansas is undoubtedly one of the most athletic teams in the country, but so is Kentucky. And if Kentucky can stop Kansas transitions and slow the game down, there's a good chance that a decidedly young Kentucky team could pull an upset.
It's also worth noting that sports experts aren't so sure Kansas will so easily have its way with the Wildcats. As of this writing, DraftKings' Sportsbook has Kentucky at a manageable 4.5-point underdog. And with an over/under of 146.5, oddsmakers are certainly thinking that Kentucky can keep up with a high-powered Kansas offense.
Needless to say, Tuesday night is going to be fun. After we come off the highly touted game between Duke and Michigan State, we'll be treated to another competitive bout between Kansas and Kentucky. And if you're interested in watching the game, be sure to read on to see how you can stream it across devices when the game kicks off at 9:30 p.m. ET. Note, however, that there's a possibility the tip may be a bit delayed if the Duke-Michigan State game goes long.
How to watch Kansas vs. Kentucky in the U.S.
In the U.S., ESPN is streaming the Kansas-Kentucky game, allowing you to watch it on the cable or satellite provider of your choice. ESPN will also stream the game from the ESPN app and WatchESPN. You can also watch it from the ESPN website, but you'll need to log in and authenticate your cable, satellite, or live TV provider.
Since ESPN is such a popular channel, it's also available on several of the best streaming platforms, including Hulu with Live TV, YouTube TV, Sling TV, and others.
Sling Orange, which starts at just $40 per month and features 40 channels, including ESPN is a great option. Fubo, which has amassed a whopping 121 channels, including ESPN, costs $75 per month, and is another nice choice.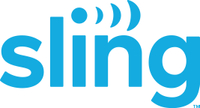 Sling TV nets you a ton of college basketball. Sling Orange has ESPN for $40 per month and Sling Blue gives you many of the networks that will air March Madness. Right now, new subscribers can get half off their first month!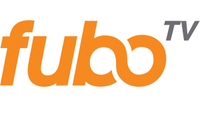 Fubo is one of our top picks for watching college basketball and sports in general. Fubo has all of the right networks and the cable channels you don't want to go without. Who needs cable? Not Fubo subscribers. It's got a 7-day free trial so you don't need to pay upfront.
How to watch Kansas vs. Kentucky live streams in Canada

While there may not be a way to watch Kansas vs. Kentucky over the air in Canada, our neighbors to the north can still access a variety of streaming services, including the aforementioned Fubo, to watch the game.
Additionally, using a VPN like ExpressVPN is another great option for watching in Canada.
How to watch Kansas vs. Kentucky in the UK

If you're in the UK, you won't find the Kansas-Kentucky game on TV. And even if you did, with a late tip-off time, you'll likely be sound asleep when it happens.
Still, if you want to watch the game from the UK, go with ExpressVPN and pick your streaming service to watch it that way.
How to watch Kansas vs. Kentucky live streams in Australia

It's unfortunately a similar story with our friends in Australia, who will find it quite difficult to watch the Kansas vs. Kentucky game. Once again, the best option is to go with ExpressVPN to access your favorite streaming service from abroad.