Editor's note: Microsoft has opened up Bing with ChatGPT to everyone with a Microsoft account and moved from a limited preview to an open preview. It has also announced several new upgrades for Bing with ChatGPT.
ChatGPT has been combined with Microsoft's Bing search engine to create a brand-new chatbot. The company confirmed OpenAI's chatbot tech was going to be integrated into both Bing search and its Edge web browser at the Microsoft ChatGPT event in early February 2023. Since then, the search engine has received more attention than it ever has and people want to know how to join the Bing ChatGPT waitlist.
Currently, Microsoft has limited early access to the new Bing with ChatGPT to a limited group of people. According to Microsoft corporate vice president and consumer chief marketing officer, Yusuf Mehdi, there are "multiple millions" on the waitlist. Because of that, folks will have to wait until they're granted access. So getting on that waitlist and then getting access to Bing with ChatGPT is no small feat.
Luckily, there are steps you can take to get faster access to the new Bing, which is now also available on the Bing and Edge mobile apps. Below, we'll detail how to get early access to the new Bing with ChatGPT.
How to get on the waitlist for Bing ChatGPT
Though you can access Bing search from any browser, the only way to access the new Bing with ChatGPT is to open the search engine in Microsoft's Edge browser — or to use Microsoft's Bing and Edge mobile apps for Android and iOS.
Getting onto the waitlist is a straightforward process. But as mentioned above, there will be lots of people there with you trying to get access to the new Bing. With that said, these are the steps to follow to get on the waitlist so you can get early access.
1. Open Microsoft Edge. The fastest way is to click the Start button on Windows 11 and type "Edge" then hit Enter and navigate to www.bing.com/new.
2. Hit Join the waitlist.
3. Type in the email and password associated with your Microsoft account, if asked.
That's all there is to it.
How to get moved up the Bing ChatGPT waitlist
Getting on the new Bing with ChatGPT waitlist is easy. But given the number of people currently on said waitlist, you'll have to be patient. To increase your odds of being granted access to Bing with ChatGPT, Microsoft recommends the following actions: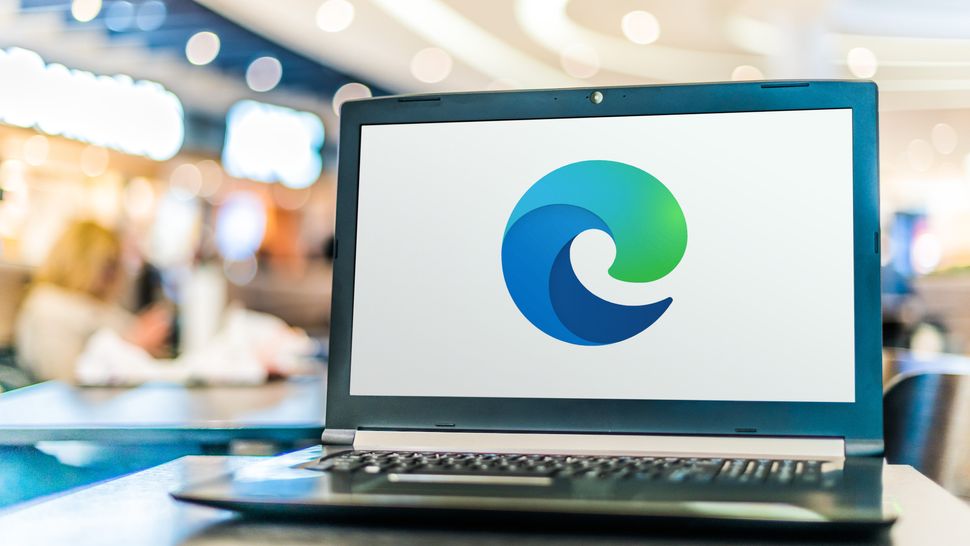 1. Set Microsoft Edge as your default browser.
2. Download the Microsoft Edge app from the Microsoft Store.
We can't say how much faster you'll be granted access by following these steps, but it certainly doesn't hurt to follow Microsoft's recommendations. We've also seen anecdotal reports that Microsoft may be prioritizing folks that use its services, especially (and obviously) Bing. So once you've done the above, it probably wouldn't hurt to log in under your Microsoft account and run some Bing searches to increase your stock of Microsoft Rewards points.
How to use the new Bing with ChatGPT
As detailed in our guide on how to use the new Bing with ChatGPT, you'll notice an immediate difference when you start using Bing with ChatGPT. That's because with Microsoft's new chatbot search results will be delivered in a more conversational tone instead of just links. You'll be able to see as Bing parses your questions and searches for answers. You can also help refine your search by leaning into the conversation and telling Bing what you think of its results. It's one of our best tips to get the most out of ChatGPT and other chatbot AI.
You can read a full rundown of our experience with the chatbot, by reading the aforementioned guide, but below is a brief overview of how the new Bing with ChatGPT works.
1. To use Bing with ChatGPT, point your web browser (which should be Edge for the foreseeable future) to www.bing.com and type your question into the search box. While Microsoft is transitioning everyone to the new Bing you may need to type in www.bing.com/new to specifically access the new version.
2. Now type in your search query and hit Enter. If you have access to the new Bing with ChatGPT you should see a chat window appear with your query phrased as the opening line. If you see a standard list of search results instead, you may need to click the Chat button near the top of the page to switch Bing into Chat mode.
Once you do you'll see how Bing has parsed your query, and you'll be able to watch as it writes you an answer live. If you get tired of it, you can hit "Stop responding" to tell it to stop.
At the bottom, you'll see footnoted references to where the bot is pulling the data from, and after it's done writing you'll see sample responses listed.
3. Instead of clicking a link and continuing your research on your own, you can keep chatting with Bing to learn more or refine your search. Bing serves up a slew of suggested follow-up questions after every search, but you're free to ask it your own follow-ups.
4. If you ask another question, Bing returns footnotes with links to where it found the info. It also has suggestions for what you can ask next. You'll see thumbs up/thumbs down icons appear when you hover over a response, which you can click to let Microsoft know if the response was good or bad, respectively. You can click on the Feedback button in the bottom-right corner if you see anything that requires more comment.
How to use Bing with ChatGPT on mobile
As of February 22, Microsoft's new Bing chatbot is available on the iOS and Android Bing, Edge and Skype apps. You'll still need access to the new Bing first to gain access to its features in these apps, but once you do you'll have access to the ChatGPT-like search engine on your phone. You'll even be able to communicate with Bing ChatGPT just by using your voice.
More from Tom's Guide