Looking for the best Black Friday deals on running shoes and workout sneakers? You're in the right place. While the holidays still feel a little way off, November is creeping ever closer, and Black Friday sneaker deals will be rolling in before you know it. If you've been waiting for the sales to invest in a new pair of running shoes, we've got good news, you can expect some serious savings this Black Friday.
Whether you're looking for a pair of the best Nike running shoes to get you going before the new year rolls around, or a pair of the best trail running shoes if you're taking your runs off the beaten track this fall, we've found all of the best deals for runners this Black Friday.
Best Black Friday running shoe deals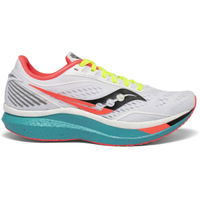 Saucony Endorphin Speed: was $159 now $79 @ Jack Rabbit
This is a brilliant training shoe, designed to be comfortable, but fast underfoot. It's a training partner for the Endorphin Pro, and contains the same PWRRUN PB cushioning and SPEEDROLL geometry, that rocks the foot forward as you move. The Endorphin Speed has currently dropped to $79 in the Jack Rabbit early Black Friday sale, so grab it while you can!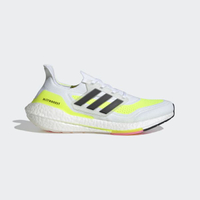 Adidas Ultraboost 21: was $180 now $90 @ Amazon
The Ultraboost 21 is Adidas' newest Ultraboost, so it's surprising to see it on such a good discount. It's another brilliant do-everything shoe — the bouncy Boost foam is extremely comfortable and plush underfoot on easy runs, but is reactive enough to also cope with faster sessions. Pricing will vary based on size.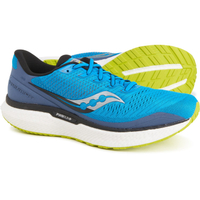 Saucony Triumph 18: Was $149 now $73 @ Amazon
The Saucony Triumph 18 is one of Saucony's most popular everyday running shoes. It's designed to be comfortable and reliable, no matter what you throw at it. The shoe is plush, with a good amount of Saucony's PWRRUN+ foam in the midsole to give you a soft, yet snappy, feeling underfoot. You can also shop the women's Saucony Triumph 18 deal here.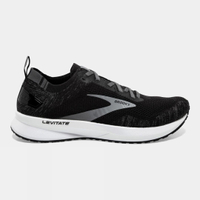 Brooks Levitate 4: Was $150 now $66 @ Amazon
This is a wonderfully versatile running shoe that can pick up the pace when you want it to, but also has enough cushioning to keep you comfortable on long runs. Unlike some of the other fast shoes on the market, the Levitate will also last you hundreds of miles thanks to its sturdy outsole. Shop the women's Brooks Levitate 4 deal here.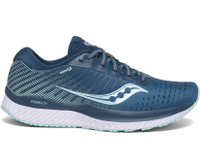 Saucony Guide 13: Was $130 now $79 @ Amazon
The Saucony Guide 13 is a comfortable, everyday running shoe with a little extra sport for runners who overpronate. They come in two different foot widths, they're super responsive and they are currently on sale on Amazon and the Saucony website. Shop the women's version of the Guide 13 here.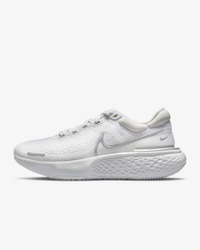 Nike ZoomX Invincible Run Flyknit: Was $180 now $108 with code BLACKFRIDAY
These nearly got the top spot in our roundup of the best Nike running shoes. They're super-plush underfoot, with a thick wedge of ZoomX foam hugging the foot as you move. That said, they are also wonderfully responsive on easy, slow miles. If you're a marathon runner, this is the easy shoe you've been waiting for, if you're a beginner, it doesn't get much comfier.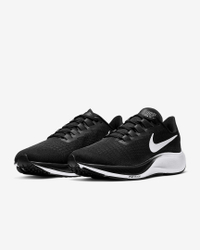 Nike Air Zoom Pegasus 37: was $120 now $71 @ Nike with code BLACKFRIDAY
These are last-seasons Pegasus running shoes, but are still a good pick. They've got the same React foam like that used in the newer model, and the only real changes Nike made to the Pegasus 38 were slight tweaks to the fit of the shoe. The Pegasus 37 makes a brilliant everyday training shoe and can be worn for snappier speedier miles, as well as longer, slower, runs.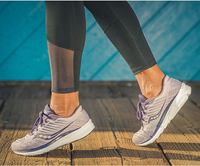 Saucony Ride 13: was $130 now $79 @ Amazon
Another brilliant Saucony running shoe, the Ride 13 is very similar to the Guide 13 mentioned above, without the in-built support. The neutral shoe is fantastic for easy miles, but has enough snap to get you through most speed sessions. It's also got $50 in the early Black Friday sales.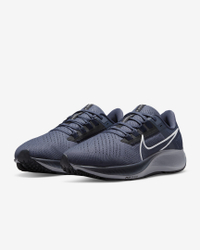 Nike Air Zoom Pegasus 38: was $120 now $91 @ Nike
These are the best running shoes on our list this year. They're a brilliant all-rounder and can be worn for easy miles or speedier sessions. They are also currently in the Nike Black Friday sale, with an extra 20% off with the code BLACKFRIDAY in the US, or GAME21 in the UK. Only the women's colorway is currently in the sale, but keep an eye on this page for offers on the men's shoe too.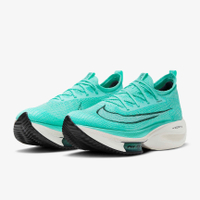 Nike Air Zoom Alphafly NEXT%: was $275 now $208
These are some of Nike's most popular super-shoes, and it's the first time we've seen them drop in a Black Friday sale. They have a carbon-fiber plate, two zoom air pods in the forefoot, and they use Nike's fast and responsive ZoomX foam. They come in unisex sizing, but only the men's colorways are currently in the sale. To grab the deal, don't forget to use code BLACKFRIDAY in the US, or GAME21 in the UK.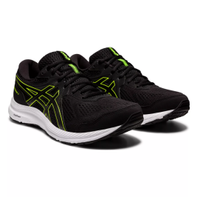 Asics Gel Contend 7: was $64 now $39 @ Kohl's
If you're looking for a pair of running shoes that'll get you around your first 5K, or on the treadmill at the gym, the Gel Contend 7 are a super affordable pick. The Contend 7 has Asics' Amplifoam in the midsole for a soft, yet responsive, feel underfoot. They have currently dropped down to $39 in the Kohl's Black Friday sale, so now is a great time to buy.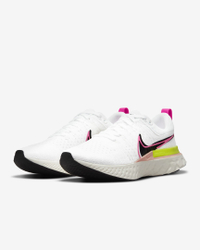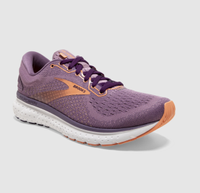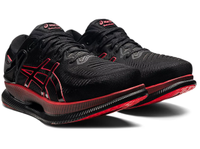 Asics MetaRide: was $250 now $149 @ Asics
These Asics shoes are designed for long, fast runs. They have a curved outsole, which rocks the foot forward so you run more efficiently. They have an incredibly high energy return, and come into their own over longer distances. This is a great deal on the shoe.
Is Black Friday a good time to buy running shoes?
In a word — yes. Most running shoe brands and retailers will hold Black Friday sales over the Thanksgiving weekend, offering discounts on some of their most popular shoes. Usually, we don't see brands put their "super-shoes" with carbon fibre plates in the sales, but brands like Nike have already put their Alphafly Next% in the sale, so now is definitely a good time to shop!