Apple TV is working on an upgrade that will make sports fans very happy. The iOS 16.5 beta code references a new quad-box multiview feature in the Apple TV app.
Picture-in-Picture mode is currently available in the app, but that only allows the user to see a second stream in a small pop-out box. This upgrade will support up to four streams, displayed in a grid format. The code references were first spotted by Steve Moser, but Apple has not issued a confirmation or an announcement.
Apple TV is joining Fubo and YouTube TV, which already offer a quad viewing experience. On Fubo, multiview can only be accessed via the Apple TV app. YouTube TV's multiview feature, previously called "Mosaic Mode," is currently rolling out to some users for March Madness. Neither Fire TV nor Roku devices offer such a feature.
Apple has been beefing up its live sports offerings in the past year. Currently, they have an exclusive streaming deal with Major League Soccer and one with Major League Baseball to stream some games on Friday nights. The company is reportedly planning to bid on Premier League television rights in the U.K., as well as the media rights to PAC-12 college sports.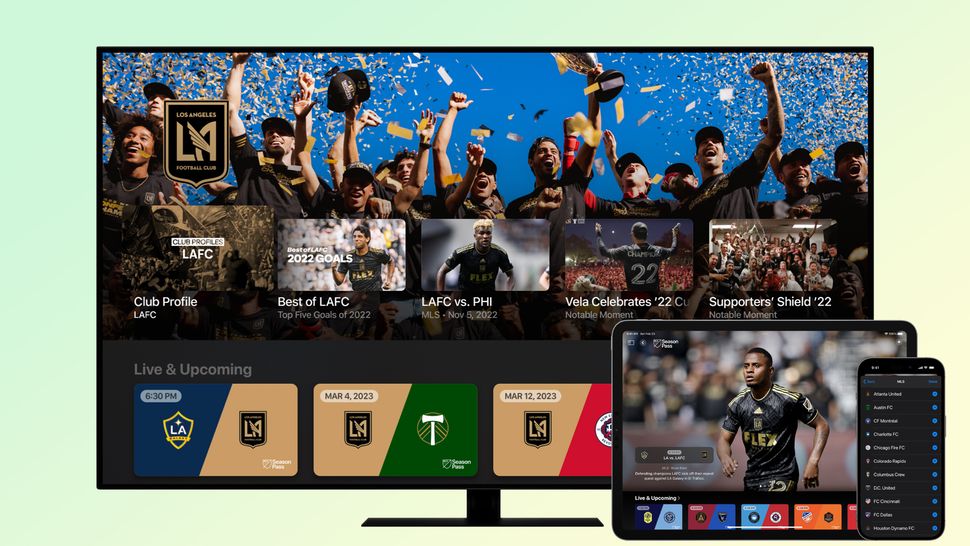 The code in iOS 16.5 beta indicates that multiview will only function within the TV app, not across the entire platform. A user who selects a sports program in the TV app will be able to choose to watch in full screen or multiview mode.
This would be more like Fubo's process, and different from YouTube TV's current implementation, where they're giving users a pre-set grouping of events to watch. Plans are in place for YouTube TV to improve multiview move.
One of the references notes that a message will display if the user attempts to add a fifth program, prompting them to remove a game to add a new one.
As for when multiview will become reality, that is unclear. The references only exist in beta code, so it may be some time. As is usual for betas, iOS 16.5 is currently only available to users with an Apple developer account. The public beta release has not been announced.
More from Tom's Guide