We're just hours away from Samsung kicking off its Galaxy Unpacked event in its home country of South Korea, where I'm expecting to see and hear more about its upcoming devices.
We've learned a lot over the course of last week that paints a clear picture of what I anticipate seeing at the show, but there still might be big surprises that await me. While there are some absolute guarantees, I'm still hoping some of these last-minute Samsung Galaxy Unpacked rumors turn out true.
Unpacked is the first major tech event that jumpstarts the busy holiday season, so it's going to be critical for Samsung to leave a lasting impression. Its foldable smartphones will no doubt take center stage, but we may be in store for some unexpected surprises.
Considering how Apple kept everyone in their seat until the bitter end with its WWDC 2023 keynote, Samsung needs to follow through with an event that will keep me drooling for more.
Bigger external display on the Galaxy Z Flip 5
I enjoyed using the Samsung Galaxy Z Flip 4 last year, but my affinity for the foldable quickly waned because I was craving more from its external display. Specifically, I was annoyed by the cropping it produced whenever I tried capturing selfies or videos of myself — it would cut out a lot of the preview.
Rumors about the Galaxy Z Flip 5 getting a larger external display go back as far as December 2022, which were substantiated by the slew of leaked renders of the phone last month. Knowing all of this, it seems likely to be a guarantee when other rival phones, like the Motorola Razr+ and Oppo Find N2 Flip, feature bigger outer screens that are more ideal for the habitual selfie taker.
Smaller bezels, bigger displays in its smartwatches
Big watches are in, especially those adorned with displays that nearly cover the entire face. Apple proved that customers love this approach with the popularity of the Apple Watch Series 7, and subsequently Series 8. Samsung could give customers a solid reason to consider its upcoming Galaxy Watch 6 devices over others by introducing new designs that have small cases, but larger screens. Screen-to-body ratio is important.
We're also excited about the rumors hinting at the return of the rotating bezel, so it would make for an exciting package if Samsung tweaks the design to adhere to these market trends.
Lower price for the Galaxy Z Fold 5
Foldable phones cost a lot of money, including those in Samsung's stable. If you thought paying $1,000 for some of the best smartphones out there was expensive, then your mind probably exploded much like mine when Samsung revealed a $2,000 cost for its original Galaxy Z Fold. Thankfully, Samsung scaled back with its subsequent Galaxy Z Fold devices, with last year's model priced at $1,800.
I still feel it's up there, so Unpacked would be a perfect opportunity for the company to make a statement by lowering the price of the Galaxy Z Fold 5. With increasing competition, like Google's own Pixel Fold, a lower priced Galaxy Z Fold 5 could be the leverage the company needs to maintain its lion's share. Even if it were a $200, or perhaps $100 reduction in price, it would still be a savings over what its rivals offer. Although, the rumored OnePlus Open could make for an interesting dark horse in the foldables space if it could undercut Samsung in price.
That's why I think it would be a strong statement to everyone else if Samsung decides to lower the price on its upcoming foldable.
S Pen comes standard with the Z Fold 5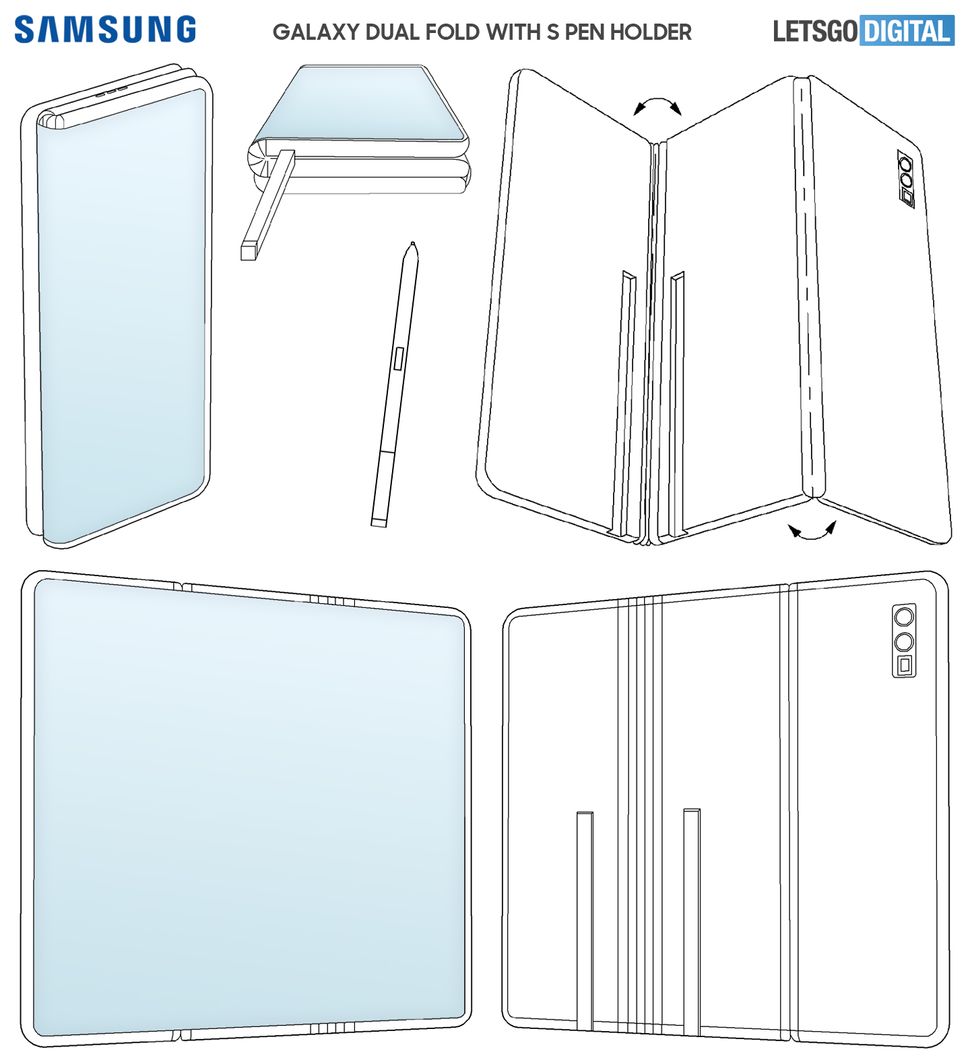 I crave utility in my smartphones. One of the underrated tools with last year's Galaxy Fold 4 was its companion S Pen. I've gotten used to having it with the Galaxy S23 Ultra earlier this year, so I'm expecting that Samsung makes it standard with the Galaxy Z Fold 5.
It's tough to say if the company will end up doing this, but if the rumors about the foldable sporting a thicker chassis turns out true it could mean that the S Pen will come standard with the Galaxy Z Fold 5. As much as I'd like to see this happen, other rumors hint to a slimmer and lighter package. Nevertheless, making it standard combined with a lower price point would make for the perfect marriage.
Increased optical zoom with Galaxy Z Fold 5
I'm not done yet with the Galaxy Z Fold 5, mainly because it's Samsung's opportunity to hit a grand slam out of the park. Most recently, the Google Pixel Fold stole the thunder from Samsung as the foldable with the best cameras thanks to its class-leading 5x optical zoom.
Now, in order for Samsung to reclaim the crown, the Galaxy Z Fold 5 needs to up the ante. At the very least, its telephoto camera should gain a longer range. Last year's Galaxy Z Fold 4 topped out at 3x optical zoom, which put it at a disadvantage when the Pixel Fold launched.
However, the leaks paint a bleak outlook for this possibility. I've found telephoto cameras useful on several occasions, such as making out the names of the beers on tap with my declining sight. Having a longer optical range simply means sharper images without the softening that digital zooms are commonly known to do.
Fashion wear with the Samsung Galaxy Ring
This one's interesting because rumors about a Samsung Galaxy Ring extend as far back as 2022, when patents for such a device were first discovered. While smartwatches dominate the wearables scene, smart rings are quickly becoming fashionable favorites — much like the Oura Ring.
As you'd imagine, this Samsung Galaxy Ring would be a discreet wearable that monitors your vitals. It's a cool gadget that I can definitely see Samsung pursuing, especially with the latest rumor about the development process already underway.
What's even more interesting are the patent applications Samsung filed with the United States Patent and Trademark Office (USPTO), which reveal that this wearable device is also categorized under smart glasses.
Samsung enters the mixed reality game
And this leads me to the biggest last-minute Samsung Galaxy Unpacked rumor I hope turns out to be true. Samsung has a tall act to follow after the Apple Vision Pro's announcement during the WWDC 2023 keynote. This year's Galaxy Unpacked event could be one of the most memorable in a long time, if and only if Samsung reveals anything regarding its own mixed reality headset.
This could be a prime opportunity to land a one-two punch for Samsung, if they were to somehow announce this alongside the rumored Galaxy Ring wearable. Perhaps these two gadgets somehow work in tandem together, for a richer, more intuitive experience in mixed reality?
It's hard to tell given the few rumors roaming about this purported headset. Who knows how Samsung's interpretation would turn out, but it'd be one I'd be surprised to see.
Will any of these rumors pan out? Stay tuned, we'll find out tomorrow!
More from Tom's Guide