From sagging to trapping heat, your current mattress might not be supporting you in the way it should. If you don't have budget for a new bed, a mattress topper is a superb half-way house, but what do mattress toppers do exactly? Here we look at five key facts about bed toppers and expel a couple of myths along the way (think they can't be washed? Think again).
Some toppers share have many materials and features in common with the best mattresses on the market, and our guide to the best mattress toppers walks you through this year's top-rated options. We're hoping to see a lot of them pop up among the Black Friday mattress deals with decent price drops too.
Different bed toppers serve different purposes. Some can make your firm mattress feel softer, while others can make your memory foam bed cooler on hot nights. Read on to find out what do mattress toppers do (including can you use mattress toppers as a mattress), whether they can help with back pain, and how to wash and care for them.
What do mattress toppers do?
A mattress topper is an extra layer that you can put on top of your mattress. Mattress toppers can change a mattress's height, firmness, support, or temperature. They can be used on top of an older, thinning mattress to give it a cost-effective reboot, or to fix a certain issue with a new mattress. Toppers come in all shapes, sizes, and materials, and they also serve different functions.
Just like the best memory foam mattresses, memory foam toppers provide pressure relief, while latex or wool toppers are breathable and durable. Overall, toppers are great for those who want to revive their old mattress, change the firmness level or add extra cooling clout.
Toppers aren't suitable for everyone though. Each type of mattress topper has its pros and cons, and are great for some sleepers but exacerbate issues for others. Some toppers (such as memory foam) can trap heat or trigger allergies, while people with a mattress older than a decade should probably replace their mattress instead of trying to fix it with a topper.
Why you should buy a topper this Black Friday
If you need more support and comfort from your current mattress but can't budget for a new bed just yet, a mattress topper is an excellent way to enjoy a more comfortable night's sleep without having to haul in a whole new mattress. The forthcoming Black Friday deals and sales are a great way to get a good topper for a much cheaper price, with up to 40% off leading models.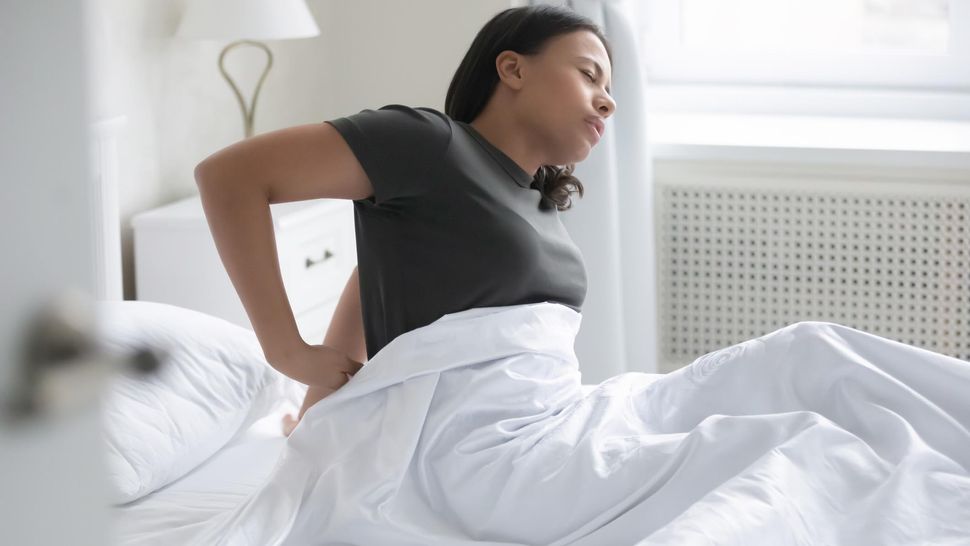 1. Mattress toppers can help with back pain
If you sleep on your side or weigh less than 130 lbs, a good topper can relieve pressure points and soothe joint and back pain. Look out for the best memory foam toppers, which soften firm beds and add a body-contouring feel. Latex toppers are also great for back pain, as they have similar relieving properties to memory foam but are hypoallergenic and eco-friendly.
They also have cooling properties, but natural latex toppers do tend to be expensive. Our Tempur-Adapt Mattress Topper review looks in-depth at this super-popular memory foam topper, which is an excellent (and cheaper) alternative to latex for side sleepers seeking softness.
In terms of firmness, go for medium-firm or firm toppers. While a cloud-like softness can alleviate back pain in lightweight and side sleepers, it can cause spine misalignment in heavyweight sleepers (weighing over 250lbs) and those who sleep on their stomach. If you go for a firm bed topper, it can make your mattress less soft and realign your spine, soothing any lower back problems. When creating our ViscoSoft Active Cooling Mattress Topper review, this topper is ideal for adding firmness to a soft bed, and should suit both back and stomach sleepers.
2. Great mattress toppers can last up to five years
Mattress toppers don't tend to last as long as the best mattresses in a box (which usually have a lifespan of 10 years). While high quality toppers, such as those made fro premium natural latex, can last as long as cheap mattresses (around three to five years), cheaper toppers made from foam may only last a couple of years at best.
This means that toppers are a great stopgap if you're not in a position to buy a new mattress, but are not a great long-term solution if your decade-old mattress is thinning and lumpy.
3. Mattress toppers can be washed
One of the benefits of a mattress topper is that it's much easier to clean than a mattress, and provides a protective barrier against dirt and dust to keep your mattress fresh. Some toppers come with a removable, machine-washable cover. For a good example of this, read our Lucid Gel Memory Foam Topper review.
However, luxury bed toppers, such as the Saatva Topper (take a look at our Saatva Graphite Memory Foam Mattress Topper review), are spot clean only. You can easily do this with a damp cloth or mild cleaning detergent, as per the manufacturer's instructions. Our guide on how to clean a mattress topper walks you through the process.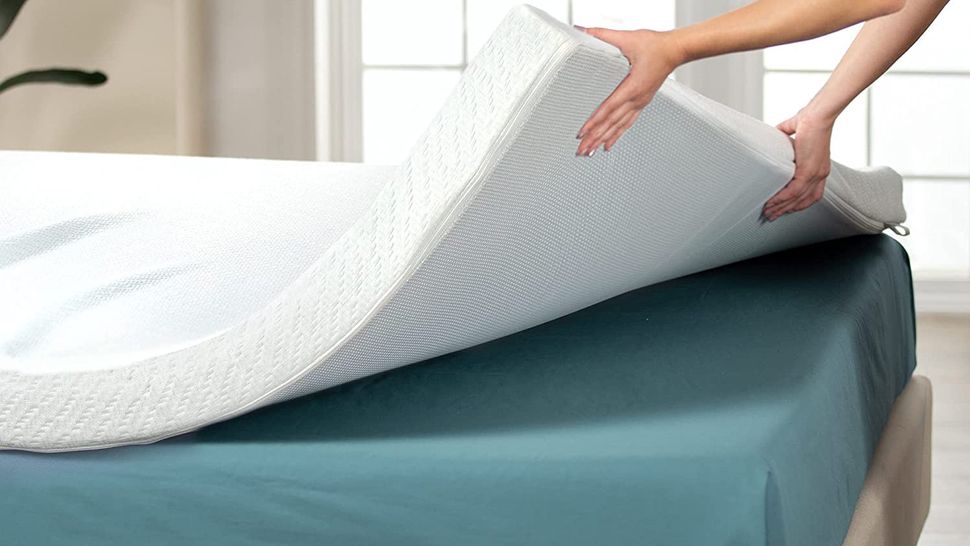 4. Mattress toppers can make a bed firmer or softer
Toppers made from latex and other natural materials can offer a firmer feel to soft mattresses, as we explain in our Turmerry Organic Latex Mattress Topper review. The Tumerry, for example, comes in four different firmness levels, including Extra Firm. Some gel-infused memory foam toppers can also add firmness. On the other hand, plush and contouring materials such as wool and even feathers can add softness to firmer mattresses.
5. Mattress toppers can warm you up and cool you
While toppers made from memory foam (such as the Tempur-Pedic Tempur-Adapt topper) have a reputation for trapping heat and causing night sweats, some memory foam is infused with cooling materials such as gel, charcoal, graphite, and copper.
The Molecule CopperWELL Mattress Topper is a copper gel-infused memory foam topper that has excellent temperature regulation to keep you cool. On the other hand, The Saatva Graphite Mattress Topper uses graphite-infused memory foam for a cooler sleep experience.