This is the best time of the year to buy one of Google's Pixel phones. Not only has Google refreshed its entire smartphone lineup over the last six months, those new models are now on sale as part of the many Black Friday phone deals surfacing in recent weeks.
At the top of the range is the Pixel 8 Pro, Google's premium smartphone that's designed to go toe-to-toe with the best phones that Apple and Samsung have on offer. Just below that is the standard Pixel 8, which sacrifices a few of the Pro's notable features in favor of a lower price tag.
Of course, it's a low price you're after, there's no topping the Pixel 7a, which gives you Google's renowned mobile smarts and photo processing prowess for a fraction of the cost of a flagship phone. This Google Pixel 8 vs Pixel 8 Pro vs Pixel 7a comparison can point you in the right direction.
Google Pixel 8 vs Pixel 8 Pro vs Pixel 7a deals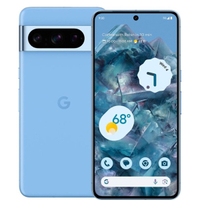 Google Pixel 8 Pro: was $999 now $799 @ Amazon
Like Google, Amazon is taking $200 off the Pixel 8 Pro, letting you enjoy Google's premium phone at the price of an entry-level flagship. With the Pixel 8 Pro, you get the biggest screen of a non-foldable Google phone, plus a dedicated telephoto lens and a new Tensor G3 chipset.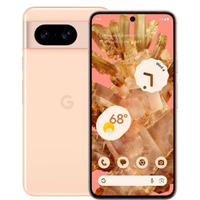 Google Pixel 8: was $699 now $549 @ Amazon
Save $150 on Google's entry-level flagship phone. It may not have the telephoto lens found on the Google Pixel 8 Pro and its screen is smaller, but you'll get the same Tensor G3 chipset powering sophisticated AI experiences unique to the Pixel lineup. And the main camera takes excellent photos, even without an optical zoom feature.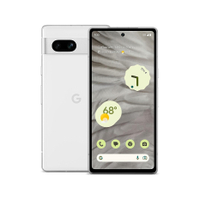 Google Pixel 7a: was $499 now $374 @ Amazon
The midrange Pixel 7a uses an older Tensor G2 processor, so it misses out on some of the more advanced AI features found on the Pixel 8 series. Yet, it's still a powerful device and a great budget camera phone, especially with its price now under $400 after this discount.
Google Pixel 8 vs Pixel 8 Pro vs Pixel 7a specs
Swipe to scroll horizontally
| | | | |
| --- | --- | --- | --- |
| | Google Pixel 7a | Google Pixel 8 | Google Pixel 8 Pro |
| Price | $499 | $699 | $999 |
| Screen size | 6.1-inch OLED (2400 x 1080) | 6.2-inch OLED (2400x1080) | 6.7-inch LTPO OLED (2992x1344) |
| Refresh rate | 90Hz | 60Hz - 120Hz | 1Hz -120Hz |
| Processor | Tensor G2 | Tensor G3 | Tensor G3 |
| RAM | 8GB | 8GB | 12GB |
| Storage | 128GB | 128GB, 256GB | 128GB, 256GB, 512GB, 1TB |
| Rear cameras | 64MP main (f/1.89), 13MP ultrawide (f/2.2) | 50MP main (f/1.68) , 12MP ultrawide (f/2.2) | 50MP main (f/1.68), 48MP ultrawide (f/1.95), 48MP telephoto (f/2.8) with 5x optical zoom |
| Front camera | 13MP (f/2.2) | 10.5MP (f//2.2) | 10.5MP (f//2.2) |
| Battery | 4,385 mAh | 4,575 mAh | 5,050 mAh |
| Dimensions | 6 x 2.8 x 0.4 inches / 152 x 72.9 x 9.0 mm | 5.9 x 2.8 x 0.4 inches / 150.5 x 70.8 x 8.9mm | 6.4 x 3 x 0.3 inches / 162.6 x 76.5 x 8.8mm |
| Weight | 6.8 ounces / 193.5 grams | 6.6 ounces / 187 grams | 7.5 ounces / 213 grams |
| Colors | Charcoal, Sea, Snow | Obsidian, Hazel, Rose | Obsidian, Porcelain, Bay |
Google Pixel 8 vs Pixel 8 Pro vs Pixel 7a — how they compare
Google uses the same design for its smartphones, with a few tweaks here and there. But essentially, you're getting a phone with a horizontal camera bar spanning its backside and providing a nice way to keep your phone from wobbling when you set it down with its screen facing up.
The trio of Pixels may look a lot a like, but they differ from each other in some key areas that could help you decide which model fits your particular needs.
Display: If you want the bigest screen possible on a Pixel — well, the biggest screen you don't have to fold open — go with the Pixel 8 Pro and its 6.7-inch panel. The Pixel 8 shrinks things down to a 6.3-inch display, while the Pixel 7a is the most compact of the bunch at 6.1 inches.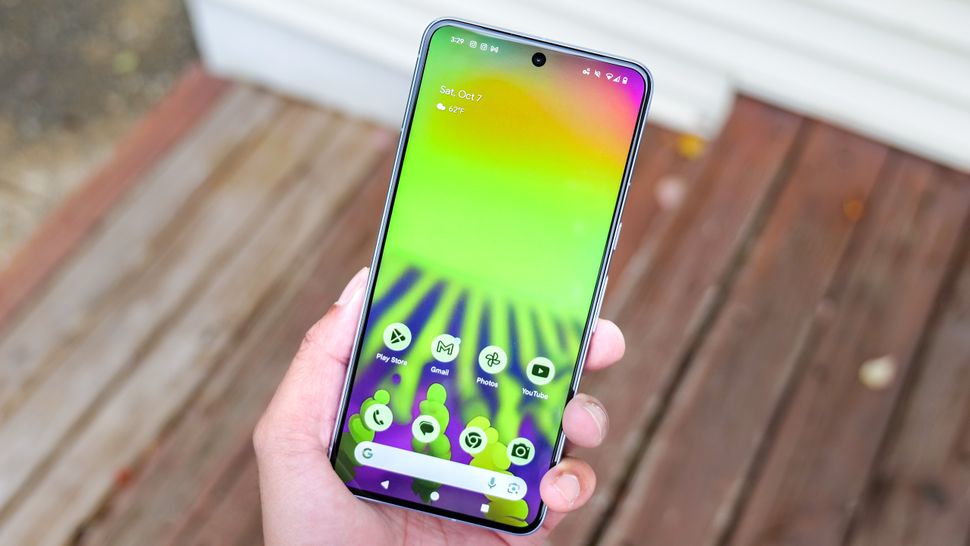 You won't have any trouble seeing either the Pixel 8 Pro or the Pixel 8 screens, as our light meter recorded readings of 1,526 nits and 1,349 nits. At 931 nits, the Pixel 7a isn't as bright as those phones, though it outshines other devices in its price range.
Cameras: The Pixel 8 Pro is the only handset in this trio to feature a dedicated telephoto lens, with the 48MP camera capable of supporting a 5x zoom. A 50MP main lens and 48MP ultrawide shooter complete the Pixel 8 Pro's rear camera array.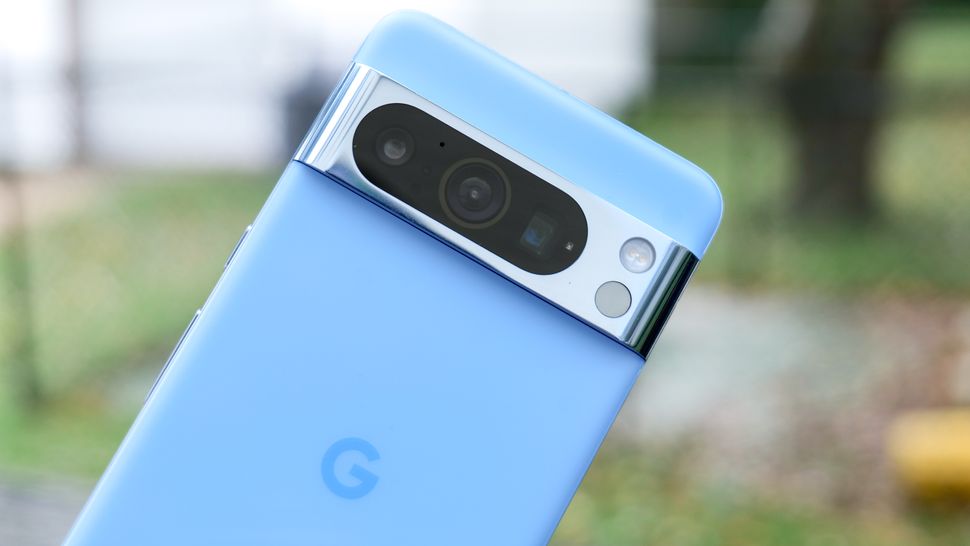 The lack of an optical zoom puts the Pixel 8 and Pixel 7a at a disadvantage, though Google's Super Res Zoom feature reduces the fuzziness you typically see in shots captured with a digital. And the main cameras on both phones — a 50MP shooter on the Pixel 8 and a 64MP camera on the Pixel 7a — perform very well against the competition. Basically, any Pixel phone you get is going to have formidable cameras, though the Pixel 8 Pro offers the most complete package.
Performance: The Pixel 8 and Pixel 8 Pro run on the newer Tensor G3 chipset. It's not a performance powerhouse, but it does support advanced AI features like call management, on-device translation and — most impressively — photo editing features not seen on other phones, including the Pixel 7a.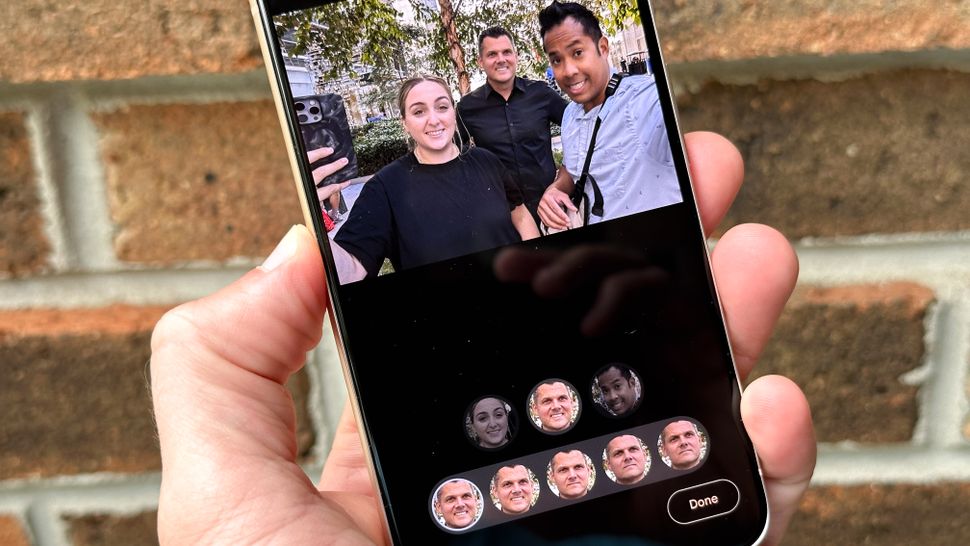 Pixel 8 exclusive features include Magic Editor in which you can change the lighting and composition of a picture, even moving subjects around at will. Audio Magic Eraser eliminates unwanted sound from video footage you've captured, while Best Talk swaps in faces in group photos so that nobody's blinking or looking away.
The Pixel 7a enjoys some AI-driven features, though not to the extent of what the Pixel 8 phones offer. For example, you can used the Pixel 7a to screen phone calls, but the assistant answering the call doesn't sound as natural, nor can it determine the context of the call in the way the Pixel 8 models can. You may not get Magic Editor with the Pixel 7a, but that budget phone oes support photo-editing features like Magic Eraser and Photo Unblur.
Battery life: To be honest, none of these Pixels come close to landing a spot on our best phone battery life list, though they do perform better on our battery test than their predecessors. The Pixel 8 Pro and Pixel 7a turned in results just ahead of the average smartphone, while the Pixel 8 trailed just behind. There's no real standout Google device here.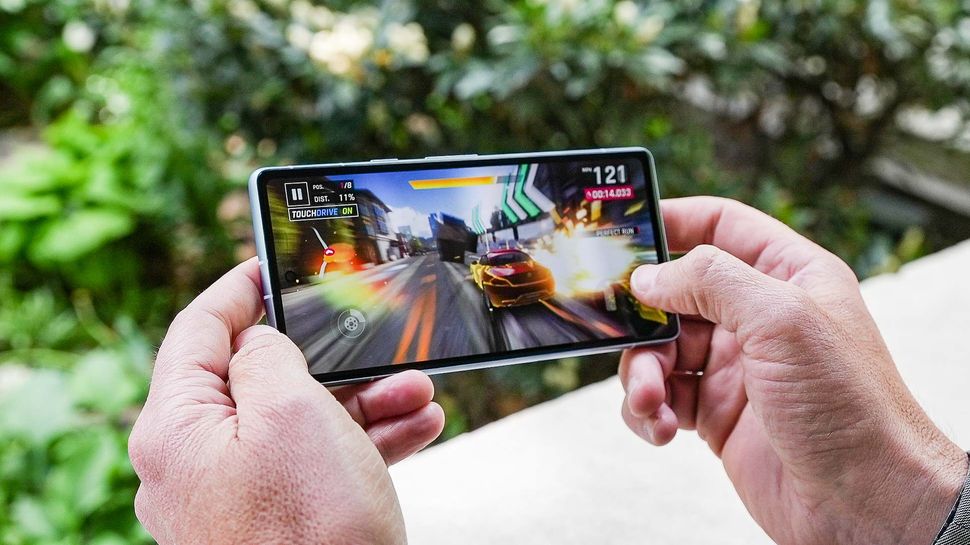 Google Pixel 8 vs Pixel 8 Pro vs Pixel 7a — which one should you get?
The Pixel 8 Pro offers the most complete device, with the richest feature set. (Since it's also the priciest model we're looking at, it had better.) The current Pixel 8 Pro Black Friday deal gives you the chance to enjoy these premium features at a significant discount. It's also a great choice for anyone who needs a telephoto lens or a big display.
The Pixel 8 has most the Pixel 8 Pro's features, except for the bigger screen and dedicated telephoto lens. If neither of those features are must-haves for you, you've got a chance to save big on your Pixel purchase.
As for the Pixel 7a, it's a stellar budget device that's more affordable than ever thanks to a Black Friday discount. If the lower-priced Pixel 8 devices remain outside of your budget, the Pixel 7a is a perfectly reasonable alternative that still supplies great photos.