The PlayStation Store kicked off its annual Spring Sale earlier this month offering literally hundreds of discounts across a massive range of must-play PS5 games. And this seasonal sale has just expanded adding a second wave of discounts that includes several of the best PS5 games such as Ratchet & Clank: Rift Apart, Demon's Souls and Gran Turismo 7.
You can browse the entire PlayStation Store Spring Sale if you want to see the full scope of discounts, but be warned there are more than 80 pages of deals to scroll through. Plus, the deals don't just stop at PS5 games either, there are also significant savings on a load of the best PS4 games as well as various DLC packs and even some titles that are compatible with the recently-released PSVR 2 headset.
With so many deals to comb through, we've compiled a list of our favorite discounts and are highlighting the 11 best PS5 games in the PlayStation Spring Sale second wave down below. Be sure to check out our previous roundup of the best PS5 game deals in the Spring Sale's first wave which packs the likes of Horizon Forbidden West and Deathloop.
This collection of deals spans a wide variety of genres from a cinematic online shooter to an open-world cyberpunk role-playing game. Just don't be surprised if you feel the urge to purchase several games in this Spring Sale. After all, some of these PS5 deals are among the best we've ever seen.
The best PlayStation Spring Sale deals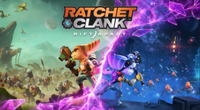 Ratchet & Clank Rift Apart: was $69 now $29 @ PlayStation Store
Ratchet & Clank Rift Apart sees the intergalactic duo embark on a dimension-hoping adventure in an effort to stop a robotic emperor from conquering the entire multiverse. Fortunately, they've got an arsenal of creative weaponry at hand, as well as some help from a new Lombax pal named Rivet.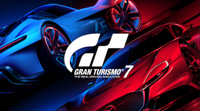 Gran Turismo 7: was $69 now $49 @ PlayStation Store
PlayStation's best-selling driving simulation series takes realism to a whole new level in this seventh mainline installment. The power of the PS5 is fully utilized by Gran Turismo 7 to bring players an authentic driving experience that is practically unparalleled. Plus, the game now packs full PSVR 2 support via a free in-game update.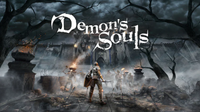 Demon's Souls: was $69 now $29 @ PlayStation Store
Return to the unforgiving land of Boletria in Demon's Souls, a full PS5 remake of the PS3 original. The precursor to the best-selling Dark Souls franchise, this brutally-challenging action RPG requires serious patience but the feeling of jubilance you'll get from slaying one of its mighty bosses is almost indescribable. Just be warned, this is one seriously tough video game.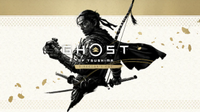 Ghost of Tsushima Director's Cut: was $69 now $29 @ PlayStation Store
In Ghost of Tsushima Director's Cut, you play Jin Sakai, a samurai on a quest to reclaim his homeland from the invading Mongol army. But you'll have to make the decision to stick to your code or use any means necessary to defeat your foes. This Director's Cut edition also includes the excellent Iki Island expansion.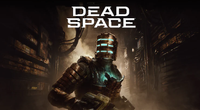 Dead Space: was $69 now $55 @ PlayStation Store
The standard edition of Dead Space is now included in the PlayStation Spring Sale, alongside the already-on-sale Deluxe version. In this full-scale remake of the PS3 survival horror classic, you must endure a horrific nightmare as everyman engineer Isaac Clarke attempts to find his lost partner onboard the USG Ishimura ship that has been overrun with mutated creatures.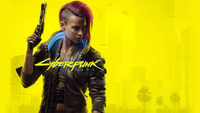 Cyberpunk 2077: was $49 now $24 @ PlayStation Store
Yes, Cyberpunk 2077 was a train wreck at launch. But developer CD Projekt Red has spent the last two years getting the open-world RPG into shape, and it's now a hugely compelling experience almost on par with the dev's beloved Witcher franchise. Here you create your character and step into Night City to make your mark on the world, and become a legend — or die trying.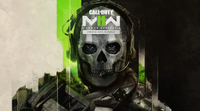 Call of Duty Modern Warfare 2: was $69 now $45 @ PlayStation Store
Call of Duty Modern Warfare 2 packages together one of the franchise's best-ever suite of online modes with compelling competitive multiplayer, and an enjoyable co-op offering. Plus, there's also a full single-player campaign that is as bombastic as you'd expect from the Call of Duty series.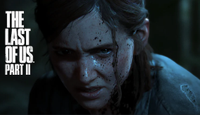 The Last of Us Part II: was $39 now $9 @ PlayStation Store
The Last of Us Part II is technically a PS4 game, but its performance has been boosted on PS5, and it now looks and plays better than ever before. Set several years after the events of Part 1, this emotionally-draining sequel sees Ellie set off on a quest for revenge after a violent event destroys the peace she had previously found.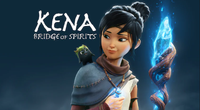 Kena Bridge of Spirits (Deluxe): was $49 now $22 @ PlayStation Store
Kena Bridge of Spirits is a delightful charming action-adventure game that looks like a playable Pixar movie. As a young spirit guide named Kena, you must travel across vibrant lands in an effort to find a scared mountain shrine. Along the way, you'll meet tiny little spirit companions called Rot who will assist you in combat and puzzle-solving.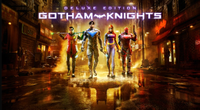 Gotham Knights (Deluxe Edition): was $89 now $35 @ PlayStation Store
Batman is dead and in Gotham Knights, his proteges must strike out on their own to protect the crime-riddled city after the sinister Court of Owls emerges from the shadows. Play as Batgirl, Nightwing, Red Hood or Robin and gear up to explore Gotham either solo or with a co-op partner in this content-rich action game.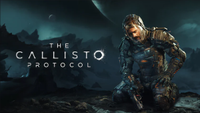 The Callisto Protocol: was $69 now $41 @ PlayStation Store
There's no denying that The Callisto Protocol is a divisive horror game, but it unquestionably looks stunning on PS5. You play a pilot wrongly thrown into Black Iron Prison, who must battle this way through the maximum-security penitentiary when its inmates begin to turn into monstrous creatures. Inspired by Dead Space, this is a frightening experience not for the faint of heart.