As Aussies continue to struggle with the cost of living crisis, the need for a cheap mobile plan has never been more necessary. After all, every dollar counts these days.
While not everyone in Australia loves phones, most Aussies will agree that they've become a necessity in this constantly evolving world. Not only do they allow us to stay in touch with friends and relatives, but they also act as an invaluable tool for work and other tasks.
Thankfully, staying connected to the world around you has never been more affordable, thanks to the growing number of cheap mobile plans in Australia.
While major carriers like Telstra, Optus and Vodafone offer large amounts of data and a wealth of inclusions, all that stuff does come at a significant cost.
Luckily, there are a number of smaller telcos (or mobile virtual network operators — aka MVNOs) which have leased access to these networks, allowing them to provide phone and data services at a drastically reduced cost. And, with the exception of 5G access, you'll get more or less the same breadth and quality of coverage.
Just how cheap are these phone plans? SIM-only options which offer unlimited national calls and texts, along with a reasonable helping of data, can be found from as little as AU$10 per month. Of course, you'll need to read the fine print, as some of the cheaper plans are usually limited-time deals which go up in price after an initial promotional period.
Ultimately, the amount of value you receive will depend on whether you choose a prepaid or postpaid plan, and what your price limit is. Fortunately, there are plenty of 'no contract' options to choose from — some even offer larger-than-expected amounts of data. Here are the best cheap Australian mobile plans compared.
Best cheap prepaid plan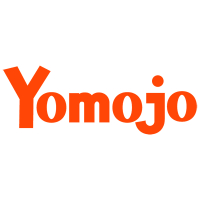 Yomojo (Big Kids Plan) | 6GB data | No lock-in contract | AU$12.90p/m
Offering a great overall balance between price and data, the affordable Big Kids Plan from Yomojo is a terrific option for those who value bang for buck. Running on the Optus 3G/4G network, Yomojo's 6GB plan gives you around 200MB to use per day over its 30-day renewal period, which should be enough for most casual users.
Total minimum cost is AU$12.90
Best cheap postpaid plan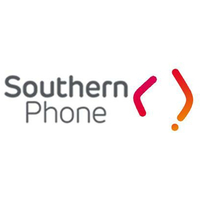 Best cheap big-data plan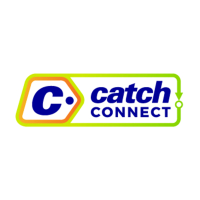 Catch Connect (30 Day Plan - 18GB) | 18GB data | No lock-in contract | AU$15p/m
In our estimation, Catch's 18GB 30 Day Plan is the easily the best option for those who want a hefty amount of monthly data at a price than can still be considered cheap. Best of all, that affordable AU$15 monthy price won't suddenly jump up after the first six months, as is the case with several other telcos offering a similar service. There are no lock-in contracts, however, Catch's plan will automatically renew every 30 days until you deactivate it. Catch's service runs on the Optus Network.
Total minimum cost is AU$15
Cheap mobile plans: what to look for
Obviously, value for money is essential when considering a cheap mobile phone plan. Seeing as most phone plans these days offer unlimited national calls and text, you're going to want to find a good balance between price and data allowance. Thankfully, those who are willing to pay just a few dollars more can usually score a significant bump in their monthly data limit.
That said, price isn't the only criteria you should keep an eye on. You'll also want to consider which mobile network your discount carrier runs on. As we touched upon earlier, none of the smaller telcos which offer the cheapest plans actually operate their own network.
Instead, each of these mobile virtual network operators, or MVNOs, have leased access to networks built by one of Australia's three major carriers: Telstra, Optus or Vodafone. That means the quality of coverage in your area will likely depend on the mobile network that discount telco runs on. Before selecting any plan, you should always find out which major carrier network it operates on, and check the service in your region.
Our best cheap mobile phone plan search takes into account the merits of prepaid vs postpaid phone service, while also examining whether MVNOs are worth the money.
How we pick the best cheap cell phone plans
We're constantly looking at what Australian telcos offer as part of our research into the best mobile phone plans. That includes examining what's available from the major carriers — Telstra, Optus and Vodafone — as well as from smaller telcos which run on these carriers' networks. We check prices monthly, comparing what different services have to offer.
For our best cheap mobile plans guide, we set a jumping off point of around AU$10 per month, along with a monthly data limit of at least 2GB. Price is of the utmost importance in our rankings, though we've made an effort to steer you away from some very cheap plans which we believe don't offer good value for money. Our decisions take into account how much data each plan provides, and we've even calculated the average daily allowance and price per MB before coming to our conclusions, and we've also taken note of any perks to keep in mind. That can help distinguish two equally priced plans — or even highlight that a slightly more expensive plan offers better value overall.
Because mobile phone coverage can differ from area to area, we try to include a wide variety of phone plans starting from around AU$10 or less, so that you can find the best rate for the wireless service with the strongest coverage in your area.