Here's All the 4K Games to Play on PlayStation 4 Pro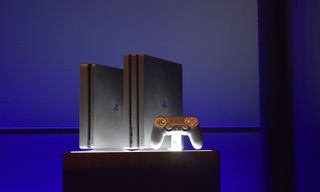 PS4 Pro Games to Play
If you want to game in 4K on a console, the new PlayStation Pro is right up your alley. It offers enhanced graphics, 4K video support, and a refined design. Priced at $399, it's a great option for gamers who want the best PlayStation experience out there.
But in order to really get that experience, you'll need compatible games. Here's a list of the titles that deliver the most eye candy you can get, including many games that work with the PlayStation VR.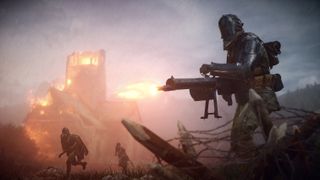 Battlefield 1
Battlefield 1 is a first-person shooter, giving you the opportunity to participate in urban combat across Europe. You can play in a campaign or join others in online multiplayer supporting up to 64 players.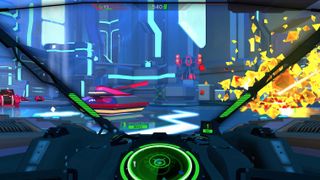 Battlezone
Battlezone is a PlayStation VR-ready game that straps you into the cockpit of "the most powerful tank ever built" called Cobra. You can load up the tank with weapons and power-ups. The game requires PlayStation VR.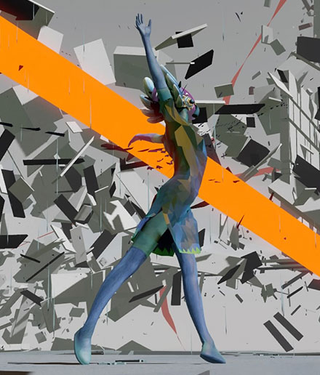 Bound
If you're interested in 3D platformers, check out Bound. The game is visually stunning and lets you move around a virtual world that's based on geometry and "kaleidoscopic aesthetics." The environment also refers back to early 20th century modern art.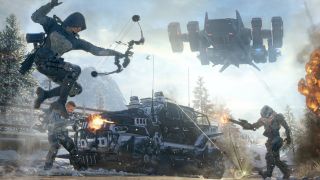 Call of Duty: Black Ops 3
Another first-person shooter, Call of Duty: Black Ops 3 gives you the ability to play a several-hour-long campaign or shoot your way around different environments with other online players. It'll even let you kill some zombies.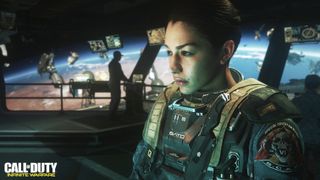 Call of Duty: Infinite Warfare
The latest installment in the Call of Duty franchise, Call of Duty: Infinite Warfare places you in the campaign as Captain Reyes, who's forced to lead a coalition of forces against a bad-news enemy. The game is set in space and like other Call of Duty games, features online and zombie modes.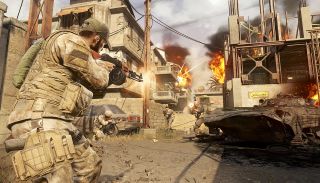 Call of Duty: Modern Warfare Remastered
Call of Duty: Modern Warfare Remastered is a new version of the classic game. The title places you in a vibrant world that features several war-torn levels. It also comes with a wide range of outstanding weapons that range from the familiar to the almost-futuristic.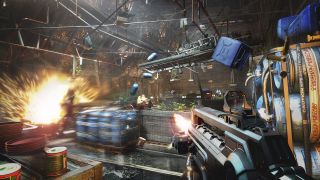 Deus Ex: Mankind Divided
If you're interested in seeing the future, check out Deus Ex: Mankind Divided. The shooter puts you in the place of covert agent Adam Jensen and gives you all kinds of futuristic weapons and augmentations. You can check out unique worlds and see how the story changes based on the decisions you make.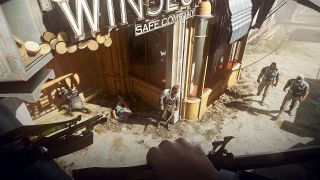 Dishonored 2
Dishonored 2 brings you back to a world where you play a supernatural assassin. You can play as an empress or royal protector and make your way about the world as you surreptitiously kill digital characters. The game's story asks you to make decisions and will adapt its story based on what you do.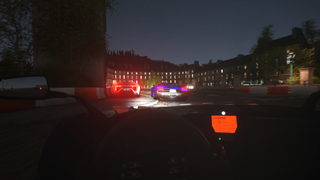 Driveclub VR
If you have a PlayStation VR headset and you're interested in driving about town, check out Driveclub VR. In the game, you can get behind the wheel and drive at high rates of speed around more than 100 tracks. The game features more than 80 cars.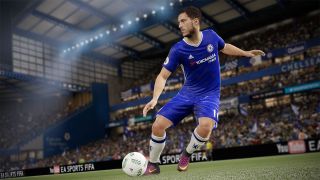 EA Sports FIFA 17
EA Sports FIFA 17 is one of the most respected soccer games in the world. The game features all of the national teams and offers a slew of moves to make you feel like you're actually playing world-class soccer. Like most other games in this roundup, you can play both offline and online.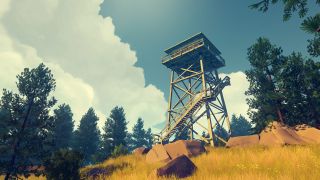 Firewatch
Firewatch is designed for those who want to enjoy a mystery. The game sets you back to 1989 and a tower in Wyoming where you get caught up in a mysterious environment. The game is far more story-driven than many others, and worth checking out.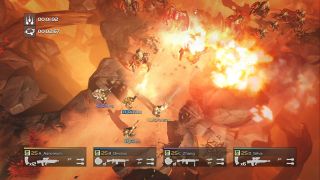 Helldivers
A top-down adventure, Helldivers is a Sci-Fi game that asks you to start – and finish – a battle with extra-terrestrial enemies on a place called Super Earth. You can collect weapons, items, and vehicles as you wage the war.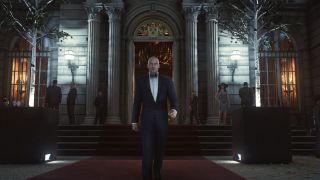 Hitman
The Hitman series has always been popular, and now it's coming to the PlayStation 4 Pro. In Hitman, you play as Agent 47 and your job is to perform contract hits on targets around the world. It's a neat spy-thriller and worth checking out.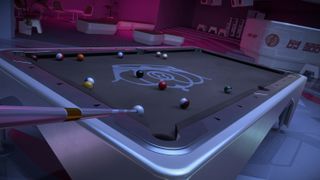 Hustle Kings
It's one of the simpler games in this roundup, but Hustle Kings could be addicting to those who enjoy billiards. Rack up the billiard balls and start showing your ability in billiards with Hustle Kings. The game features one-on-one matches and multiplayer tournaments.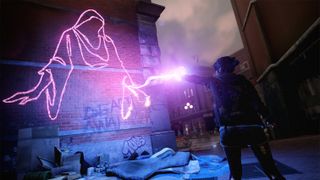 Infamous First Light
Infamous is another popular series and First Light has earned some high marks from gamers. The title is a bright, neon-lit environment that asks you to play as a character named Fetch and become a trained killer. The game is only available for one player.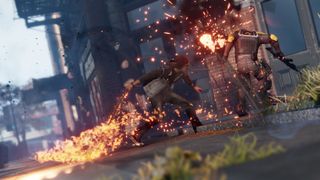 Infamous Second Son
Infamous Second Son is a much broader game than First Light and gives you "superhuman power" as you kill all kinds of characters around Seattle. The third-person game lets you steal powers from superhumans and make decisions that will impact how you play the game.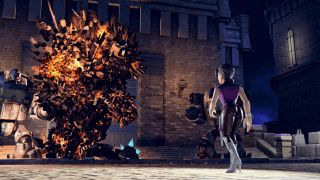 Knack
Knack is a bit of a simpler game that asks you to play as a character named Knack. The character is the only one who can save humanity from a "vicious goblin army" and uses a slew of powers to battle enemies. Knack is one of the older games in this roundup: it launched in 2013.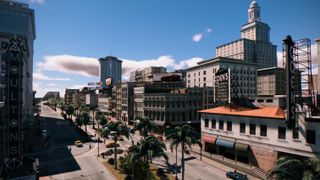 Mafia III
Mafia III is a Grand Theft Auto-type game but puts you into the world of organized crime. You play the third-person game as Lincoln Clay, who sets up a new crime family and takes aim at the Italian Mafia.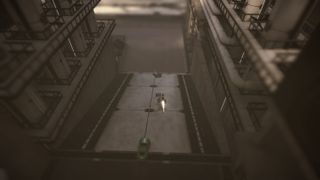 Mantis Burn Racing
Mantis Burn Racing is a driving game at first blush, but comes with a top-down view that's reminiscent of old-style role-playing games (RPG). The game even includes RPG-style item upgrades. You can race with up to four friends on the PlayStation 4 Pro or play online with up to seven other buddies.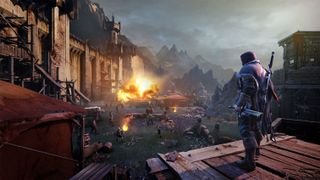 Middle-earth: Shadow of Mordor
Arguably one of the best games of 2014, Middle-earth: Shadow of Mordor is a breathtaking open world game that delivers one of the better stories of any game in this roundup. It's a massive game that will take you dozens of hours to complete it, but it's worth your time investment.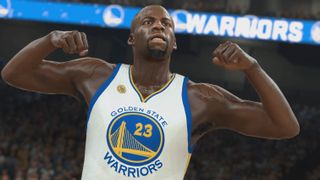 NBA 2K17
The latest release in the series, NBA 2K17 is inarguably the best basketball video game on the market. The game lets you play as NBA teams and players and you can even create a star and build his career. You can also play online with up to nine others.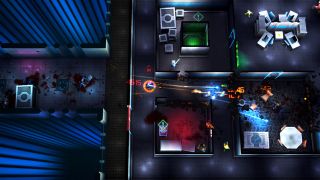 Neon Chrome
Another top-down title, Neon Chrome is what the developer calls a "cyberpunk shooter." The game asks you to fire your weaponry at interesting-looking enemies. You can also take your weapons to walls. You can play in different roles, including the Hacker or the Cyber Psycho.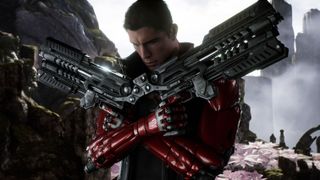 Paragon
Paragon is another shooter, but is of the third-person variety. In the game, you play as a roster of Heroes and you can earn cards to modify your abilities. The game is an open-battle game where you can play with up to nine other players online. You can play it all for free.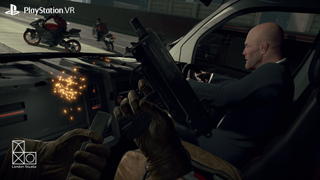 PlayStation VR Worlds
As its name might suggest, PlayStation VR Worlds is designed for virtual reality lovers. The game features five different PlayStation VR offerings, including a heist game, a sports title, and more. PlayStation VR Worlds is a great way to invite you into the VR world.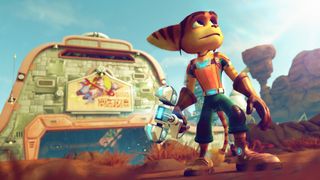 Ratchet & Clank
Ratchet & Clank is a popular shoot 'em-up game featuring both titular characters. The game features the familiar Ratchet & Clank gameplay experience, including gun action, big boss battles, and some of the best voice acting in this roundup.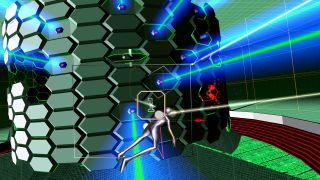 Rez Infinite
Rez Infinite is another virtual reality game that works best with PlayStation VR. The game is a bright and fun title with all kinds of shooting action. Rez Infinite is one of the fastest-paced games in this roundup and will be a nice addition to the PlayStation 4 Pro.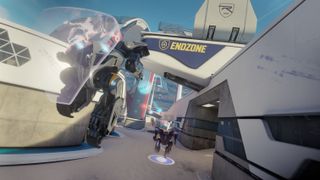 RIGS Mechanized Combat League
If you like mechanized combat, check out RIGS Mechanized Combat League. The game is another PlayStation VR title and places you inside a big mech at futuristic arenas. Your goal? To take down other mechs. Nice.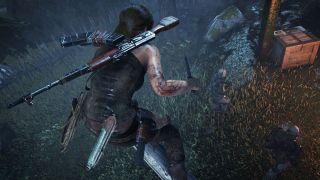 Rise of the Tomb Raider
Rise of the Tomb Raider brings back the long-beloved heroine Lara Croft. The 20th anniversary game once again wants you to find treasures across Siberia. Interestingly, the game comes with PlayStation VR support, though it's not required to play the title.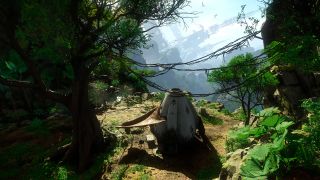 Robinson: The Journey
Another PlayStation VR game, Robinson: The Journey is a survival game that kicks off like a utopia. However, after the lead character Robin finds that the world Tyson III is overcome with dinosaurs, things go awry, and now it's time to outsmart the extinct animals.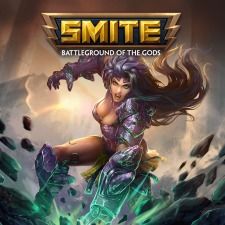 Smite
If you want to be a god, try out Smite. The game is made for online battle and lets you play as one of your favorite deities. You'll fight in five-on-five teams in hopes of outsmarting those you're up against. You'll play in third-person to give you a bit more perspective on how the battle is going.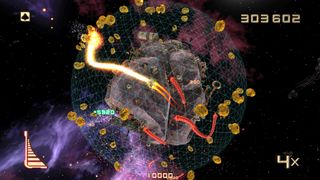 Super Stardust Ultra
Super Stardust Ultra might be one of the simpler games in this roundup, but you might also find it addictive. The game features the ability to ride in a spaceship and take down enemies. Meanwhile, you can ride along and also take shots at asteroids. The game is a quintessential space shooter.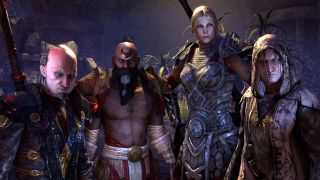 The Elder Scrolls Online: Tamriel Unlimited
The first of two Elder Scrolls games in this roundup is The Elder Scrolls Online: Tamriel Unlimited. The game is an online game that allows up to 99 gamers to play simultaneously. It's a fantasy role-playing game that lets you join guilds, form alliances, and much, much more.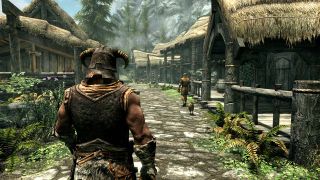 The Elder Scrolls: Skyrim Special Edition
The Elder Scrolls: Skyrim Special Edition is another open-world game for anyone who has a boatload of time to play one of the most packed titles ever released. The game is designed for you to make choices, interact with characters, and as you might expect, save the world. It's a winner.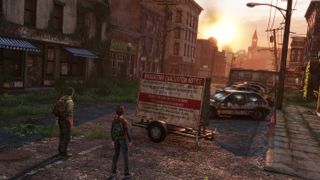 The Last of Us: Remastered
The Last of Us: Remastered brings you back to the game's post-apocalyptic world where Joel and Ellie, its protagonists, must rely on each other in what promises to be a dangerous world. The survival-adventure game is offered in both single-player and multiplayer modes.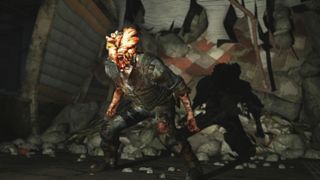 The Last of Us: Left Behind
A newer Last of Us title, Last of Us: Left Behind delivers the same survival thrills as its predecessor, requiring you to blast your way through the world in hope of survival. The game is actually a prequel to the original The Last of Us and offers offline single-player and online multiplayer gameplay.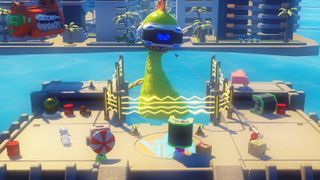 The Playroom VR
Another PlayStation VR-required game, The Playroom VR places you in a virtual environment that lets you try out different puzzles, games, and more. The Playroom VR is one of the simpler games in this roundup, but it's ideal for anyone who wants to see how the PlayStation VR really works.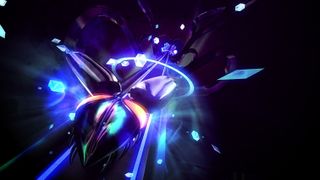 Thumper
Thumper is an action game in the classic "rhythm action" genre. The game is a shooter at heart, but thanks to its colorful gameplay, loud music, and fast action, it's a decidedly frenetic experience. The game also comes with a VR element if you want to immerse yourself in its world.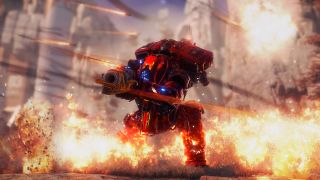 Titanfall 2
Titanfall 2 is another battle game that puts you into massive titans in an all-out battle. The game is a fast-paced shooter and offers both a single-player campaign and multiplayer battles. Online play supports up to 16 simultaneous players.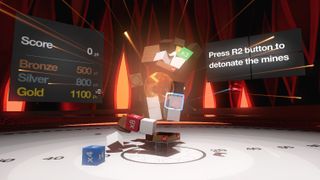 Tumble
Tumble is another PlayStation VR-enabled game. The title is a puzzle adventure that asks you to build towers, balance, and demolish things across more than 70 levels. To add some additional flair, Tumble is designed for PlayStation VR.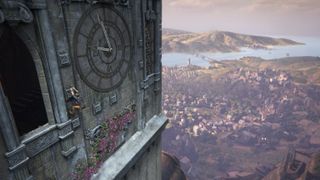 Uncharted 4: A Thief's End
Uncharted 4: A Thief's End is widely viewed as one of the best games of all time. The title again puts you in the shoes of Nathan Drake on an adventure that spans jungles, cities, and immersing environments. The story, too, is one of the best in this roundup.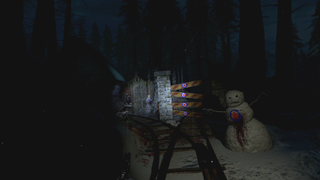 Until Dawn: Rush of Blood
If you're looking to immerse yourself in a game that promises a horrific environment, check out Until Dawn: Rush of Blood. The game, which works with PlayStation VR, is a horror game that asks you to take down "a horde of enemies and monsters." Be aware, though, the game features only seven levels.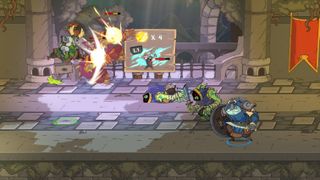 Viking Squad
Viking Squad comes with decidedly cartoonish graphics as you join the Viking Squad and try to "put a stop" to enemy Loki. You also need to get the gates open to Valhalla. The game offers both local and online co-op so you can play with some friends.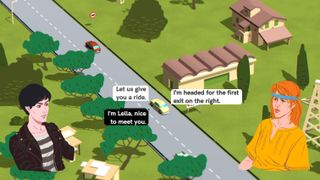 Wheels of Aurelia
You've heard of the Roaring '20s, but what about the Roaring Italian '70s? Wheels of Aurelia brings you that era as you play protagonist Lella. The game, which the developer calls an "interactive fiction" title, is a racing game that takes just 15 minutes to beat. However, there are 16 different endings all based on the decisions you make throughout the game, enhancing replayability.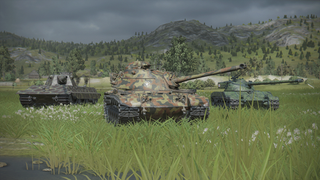 World of Tanks
World of Tanks is a full-on tank battle game. World of Tanks also offers the ability for you to roam around land in armored vehicles and blast away. In addition to moving your own tank, you can also command a fleet of hundreds against foes. You can plat it as a single player against the computer, or try it out online with up to 30 players simultaneously blasting away.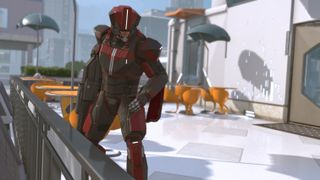 XCOM 2
Are you interested in fighting aliens? If so, try out XCOM 2, a game that asks you to start a movement and stage a global resistance against aliens. You'll be in charge of Avenger, an alien supply craft, and you'll act as the leader of a strike force aimed at taking down aliens. You can stage missions anywhere in the world.