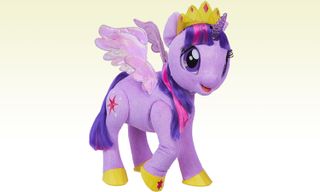 The Best Gifts for Kids
The holidays are almost here, and you're looking for the perfect gift for the kid(s). You know, that "wow" gift that will make their whole holiday. But with so many cool toys coming out, which is the right one? Never fear, Tom's Guide is here with a list of awesomely tech-y toys that are guaranteed to put a smile on just about any kid's face.
Credit: Hasbro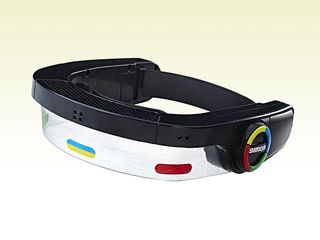 Simon Optix
What's old is new again. Simon, the popular music memory game from the '80s, has gotten an update to appeal to today's tech-savvy kids. Simon Optix is a headset that essentially turns your face into a game, challenging you to memorize the light pattern and move your hands in the correct sequence. And for the true Simon experience, you can sync up two or more helmets for competitive play.Credit: Hasbro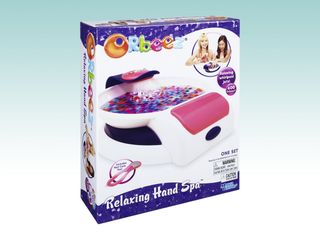 Relaxing Hand Spa
Sometimes a kid (or adult) needs a little pampering. Orbeez, the colorful plastic balls that grow when you add water, now has its Ultimate Soothing Spa. Just add some of the 2,000 beads in the set and warm water to the spa, and let the cascading beads massage your feet for some much-needed relaxation.
Credit: Maya Toys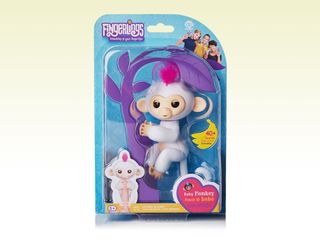 Fingerlings
Forget having a monkey on your back. Fingerlings puts an adorable little primate on your finger, pencil or wherever you want to place it. Available in six fun colors, each Fingerling makes 40 unique sounds depending on how you hold them. Blow them kisses, rock them to sleep or clap your hands to make them sing -- no matter what you do, they're sure to be as fun as a barrel of monkeys.
Credit: WowWee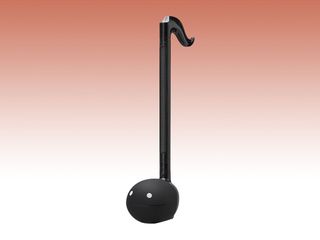 Otamatone
Want to get your child interested in playing a musical instrument, but don't want to spend hundreds? It's time to check out the Otamatone, an electronic instrument that resembles a music note and creates weird, but beautiful music. YouTube has some impressive videos of the Otamatone being used to play popular hits, like Queen's "Bohemian Rhapsody" and A-Ha's "Take On Me."
Credit: Maywa Denki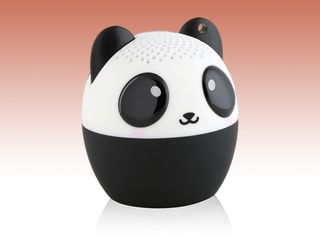 Duets by My Audio Pets
Billed as the world's first mini Bluetooth speakers that can be paired, the Duets by Audio Pet speakers are mighty cute to boot. Available in seven animal forms, including a panda, kitty or frog, these speakers can be paired for a stereo effect. And despite their small size, Duets pack a powerful punch that's perfect for younger music lovers.
Credit: My Audio Pets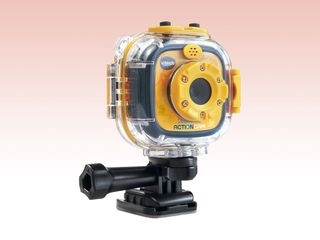 VTech Kidizoom Action Cam
Whether they're skateboarding, surfing or bike riding, kids lead pretty active lives. Let them capture all their adventures with VTech's Kidizoom Action Cam, which records video in 640 x 480p and features a 1.4-inch LCD color display, a 32GB SD card, two bike mounts and a durable underwater case with an estimated 2.5-hour battery life.
Credit: VTech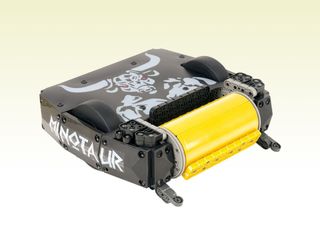 HEXBUG VEX Robotics BattleBots Minotaur
Building a robot is cool. But battling bots is even cooler. Now kids can do both with the Vex Robotics Minotaur. After they finish constructing their new robotic friend, they can pit it against other battle bots. Or just keep it in their room. Either way, it's a great way to get your kid interested in the STEM fields.
Credit: Hexbug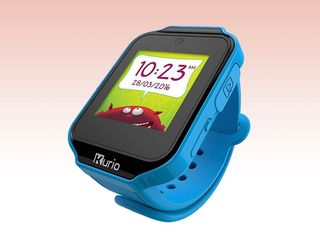 Kurio Ultimate Kids Smartwatch
Families that want their kids to have a smartwatch but don't want to spend $329 on an Apple Watch should take a look at the Kurio Ultimate Kids Smartwatch. Priced at $49.99, the Kurio Watch has an integrated camera and motion sensor, 256MB of memory, a built-in speaker and microphone, customizable watch faces and plenty of age-appropriate apps and games.
Credit: Kurio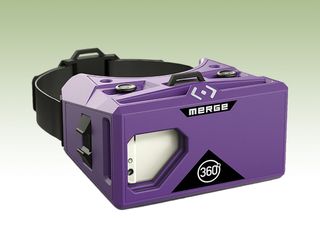 Merge VR and Merge Cube
One of our favorite virtual- and augmented-reality headsets for kids, Merge VR just got a welcome addition -- the Merge Cube. Combined with the headset and free app, the Merge Cube lets kids learn about AR with a slew of apps and games, including one that lets you build and create virtual worlds similar to those of Minecraft.
Credit: Merge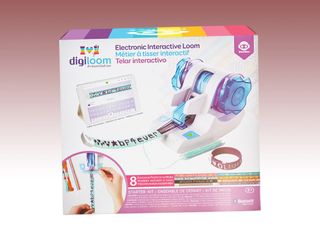 Digiloom
The old-school friendship bracelet just got a high-tech update. Instead of spending hours making a simple bracelet, kids can now create fabric masterpieces with the Digiloom. Using the free app, kids can add lettering and fancy designs, adding a bit more artistic flair to their new fashion accessory.
Credit: WowWee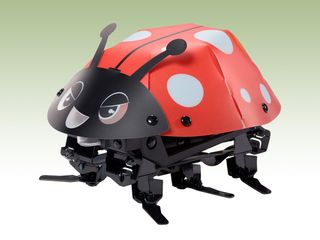 Kamigami
What happens when you cross robot parts with origami? You get a cute-looking robotic bug that you and your children can build together. Available in six different insects, including a scorpion, ladybug and cricket, Kamigami lets you design your own games and teach your robo-buddy some new tricks all while learning how to code.
Credit: Kamigami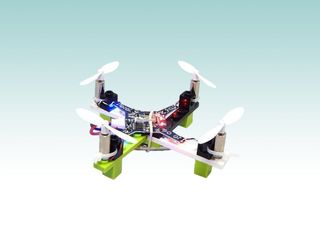 Mini Lego Drone Kit
Nowadays, there's a Lego version of just about everything. Case in point: the Mini Lego Drone Kit. This $54 kit allows kids to build their own miniature remote-control drone complete with a flight controller, a transmitter motor set and, of course, plenty of Legos. Best of all, if the drone breaks during one of its flights, it can be easily put back together.
Credit: LEGO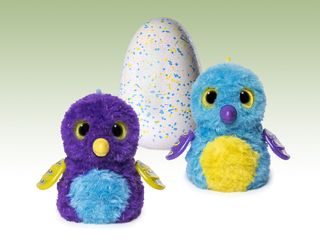 Hatchimals Glittering Garden
The love affair with Hatchimals shows no sign of cooling off with the latest entry to the series. Hatchimals Glittering Garden takes the fun of hatching your own unique friend and adds a bunch of glitter to the mix. From the egg to the Hatchimal, there's plenty of sparkly fun to go around.
Credit: Hatchimals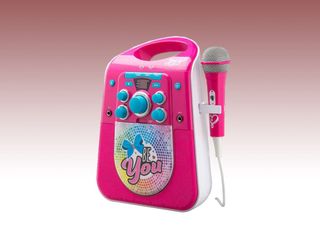 Jojo Siwa Karaoke Machine
For the child singing sensation in the home, consider the Jojo Siwa Karaoke Machine. Connected to a television or a Bluetooth-enabled smartphone or tablet, this machine lets your child transform your living room into a stage. In addition to an attached microphone and a CD player, the Karaoke machine has built-in LED lights to add a little flash to the show.
Credit: KidDesign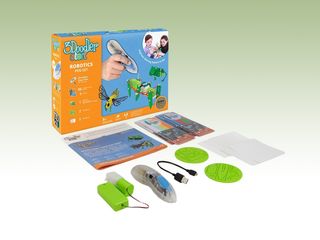 3Doodler Start Robotics Pen Set
Drawing a picture used to mean creating a 2D illustration. But the wireless 3Doodler lets children draw in 3D with similar plastics used in 3D printing, allowing them to let their imagination run free. And in case your budding artist/designer needs some inspiration, 3Doodler has plenty of templates and idea books to give him or her a boost. Credit: 3Doodler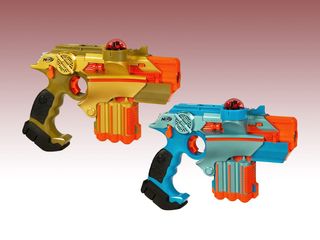 Nerf Lazer Tag Phoenix LTX Tagger 2-Pack
Instead of paying exorbitant fees to play laser tag, you can bring the fun to your backyard. Sold in a two-pack, Nerf's Lazer Tag Phoenix lets two players experience the fast-paced fun of laser tag complete with lights, sound and vibrations to signal when you're shooting or when you've been hit. Credit: Nerf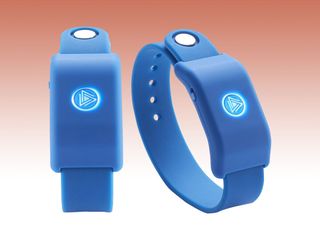 Soundmoovz Music Player
Who says you can't take your music with you? The Cra-Z-Art Soundmoovz Music Player lets your kid make musical beats with 400 pre-loaded sounds. Making music with these motion-activated bracelets is as easy as moving around. And if your child wants to entertain friends and family, Soundmoovz can be paired with a Bluetooth speaker.
Credit: Cra-Z Art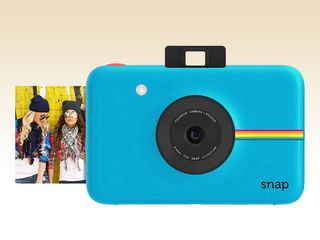 Polaroid Snap Instant Digital Camera
Polaroid has always been great at delivering fun, kitschy pictures. The company continues the tradition for the next generation with the Snap Instant Digital Camera. The camera's compact form is perfect for smaller hands. And once the picture is taken, the camera can print it in one of three modes (normal, black and white, and vintage sepia). The camera also has photo-booth mode for a fun touch of nostalgia.
Credit: Polaroid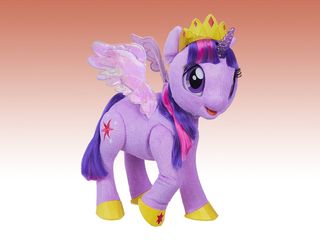 My Little Pony: The Movie My Twilight Sparkle
Fresh off of My Little Pony: The Movie, fan-favorite Twilight Sparkle is ready to play. Thanks to a slew of sensors and mics, the toy responds to touch and sound and comes with over 90 phrases. The toy also tells stories, has movable legs and a light-up horn. She's the perfect gift for the MLP fan in your life.
Credit: Hasbro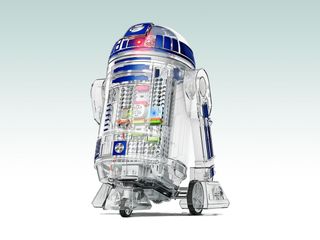 Star Wars Droid Inventor Kit
For the Star Wars fan in your life, check out the Star Wars Droid Inventor Kit, which lets your child build his or her own R2-D2. Once completed, the droid can be programmed via the free app. The program also features over 16 Star Wars missions, so your little one can save the galaxy from the iron grip of the Empire.
Credit: LittleBits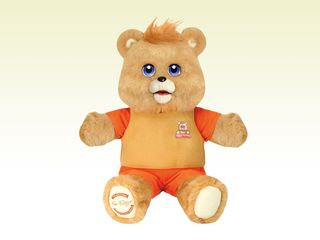 Teddy Ruxpin
Teddy Ruxpin's back and cuddlier than ever. The bear has gotten a serious makeover since the '80s. Now, the popular toy sports LCD eyes, several smart sensors, Bluetooth and a built-in hard drive. Heck, Teddy even has its own app. It's the perfect blend of modern and retro that will make both parents and children smile.Credit: Wicked Toys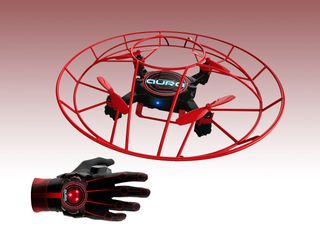 Aura Drone with Glove Controller
Drones are cool, but the controls can be hard for even adults to master. KD Interactive's Aura Drone eliminates the guesswork with its glove controller. Slip on the glove and your child can control the drone with a few simple hand gestures, which will hopefully prevent a few crashes.
Credit: KD Interactive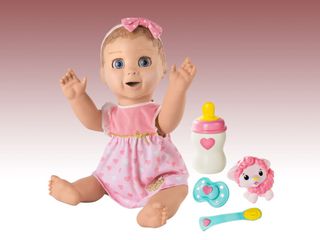 Luvabella
Luvabella is an interactive doll that's looking for a loving home. The lifelike doll has a number of sensors that allow for realistic tickling and peek-a-boo action. Like a real baby, the more you play with Luvabella, the more it learns. Luvabella's vocabulary expands to more than 100 words and phrases over time. And just like any baby doll, you can feed, burp and put Luvabella to sleep.
Credit: Luvabella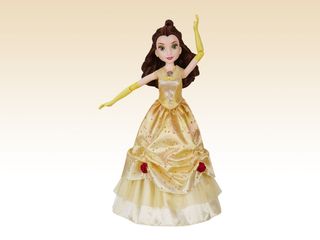 Dance Code Belle
Dance Code Belle is ready to dance the night away. The doll just needs a little bit of help from an upcoming coder with an iOS or Android device. With easy-to-use block coding, you can program Belle to twirl and step like she did in the movie. But if your child's not ready to start programming, Belle has 10 preprogrammed dances that are activated by touching her necklace. The doll can say over 100 phrases and play seven songs if you want a break from all that dancing.
Credit: Hasbro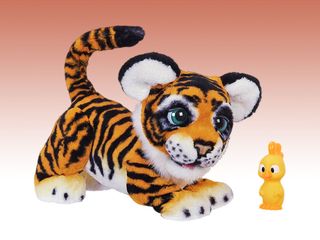 FurReal Roarin Tyler, the Playful Tiger
Since you can't own a tiger for real, FurReal Roarin Tyler, the Playful Tiger is the next best thing. From its big, expressive eyes and cute, faux roar, it's hard not to love Tyler. The cuddly toy responds to touch with over 100 sound and motion combinations. Scratch his head, for example, and Tyler starts to purr. He even has a toy rubber chicken to play with. In short, Tyler is simply adorable.
Credit: Hasbro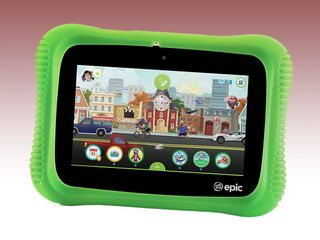 LeapFrog Epic Academy Edition tablet
Small and durable, the LeapFrog Epic Academy Edition tablet is just the right size for tiny, inquisitive hands. The Android-based slate is packed with content, including a new subscription service from LeapFrog. While LeapFrog has plenty of age-appropriate content, the tablet also features parental controls so that adults can limit internet access to certain apps.
Credit: LeapFrog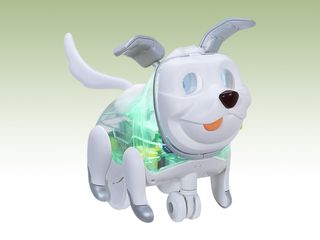 FurReal Makers Proto Max
Got a kid who loves animals and wants to learn to code? FurReal Makers Proto Max might be the perfect gift. Kids will assemble their new robo dog and, using a simple coding app, can program Max to perform different actions, including how to react when being petted on his back. Plus, you won't have to worry about picking up after him.
Credit: FurReal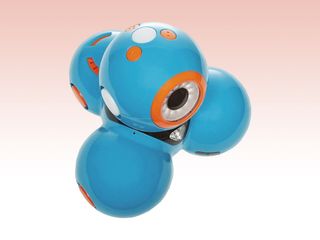 Dash Robot
For kids who'd rather learn to code than to build, we suggest Wonder Workshop's Dash Robot. Using the free Wonder app, coding is as easy as dragging and dropping commands into the designated place. Thanks to integrated sensors, the Dash Robot can navigate hundreds of puzzles, and the possibility for free-form play is limited only by your child's imagination.Credit: Wonder Workshop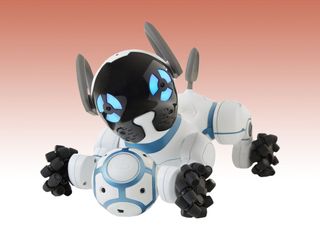 CHiP/CHiPpette Robot Dog
If someone looked up the dog of the future, you'd probably see WowWee's Chip. The programmable canine responds to touch as well as the Chip app and the included SmartBand. When you wear the SmartBand, Chip will follow you around like a good dog, and you can use the SmartBall and play fetch. And when it's low on batteries, it will return to its SmartBed for a recharge -- like a good robot dog!
Credit: WowWee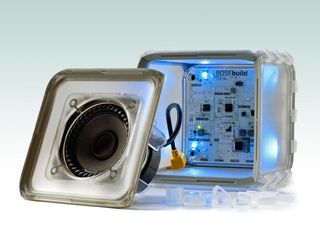 BoseBuild Speaker Cube
If you've seen one Bluetooth speaker, you've seen them all. Unless it's the BoseBuild Speaker Cube, that is. This DIY kit lets kids embrace their love of music, customization and tinkering by getting them to build their own speaker. Once it's completed, you can change the color via an app and, best of all, it'll sound pretty good.
Credit: Bose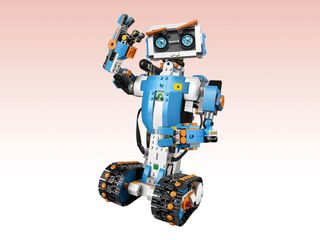 Lego Boost
In order to pique kids' interest in the STEM fields, Lego has launched the Boost robot kit, which lets kids build one of five different robots. Once the bot is built, it can be programmed via an app that gamifies coding, turning it into a fun experience. Because it uses real Legos, Boost also invites a lot of creativity and replayability, and at $159, it's practically a steal.
Credit: LEGO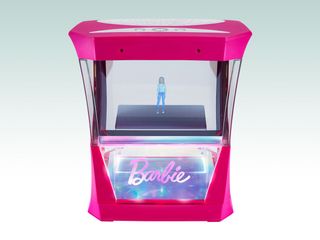 Hello Barbie Hologram
After being a gamer, developer and an astronaut, Barbie is getting her own hologram. One part personal assistant, one part toy and two parts fun, Hello Barbie Hologram is designed to act as a sidekick for children ages 6 and up. Using the voice-activated assistant, kids can ask about the weather or the time, and with the Change Your Barbie feature, they can change Barbie so she looks more like them.
Credit: Mattel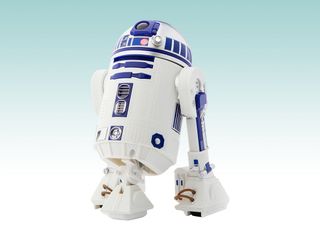 R2-D2 App-Enabled Droid
BB-8 is cute as a droid, but now Sphero's showing some love to the original lovable Star Wars droid, R2-D2. Controlled via an app, R2-D2 can switch from bipod to tripod positions, project holograms of the Star Wars galaxy and ship interiors, and interact with other Star Wars App Drones. It also has built-in speakers that deliver Artoo's beloved bleeps and bloops.
Credit: Sphero