10 Kickstarter Products to Watch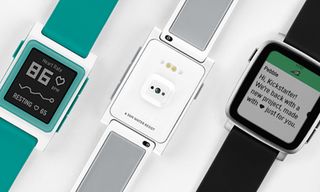 10 Kickstarter Products to Watch in Summer 2016
The popular crowdfunding site Kickstarter has given the world some incredible things, like the Pebble smartwatch and The Oatmeal's card game "Exploding Kittens." At the same time, Kickstarter was also responsible for projects like the Ouya, the ill-fated Android console, and the Peachy Printer, a 3D printer that never came to be, due to massive embezzlement. When it comes to an intriguing mix of surefire ideas, iffy promises and outright snake oil, few sites provide as much entertainment as does Kickstarter.
If a Kickstarter campaign isn't a sure thing, it can at least be a fun thing. Here are some projects that we're most excited about.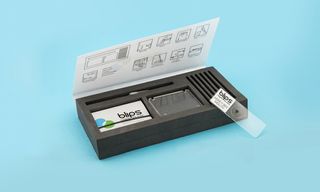 BLIPS ($17,096 Goal, Ending June 24)
Smartphone cameras are pretty good at capturing casual photos of you and your friends, but they can't capture the fine detail of an unusual insect or a gorgeous dewdrop. BLIPS aims to solve this problem for every smartphone on the market by providing two tiny lenses that can help you take photos at a microscopic level. Simply stash the lenses in a credit-card-sized holder, then stick them on top of your phone's camera when the need arises. They work for both still photos and video, provided that you can follow a tiny object closely enough.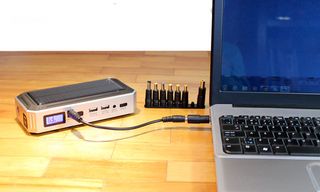 GoldEye Bar ($15,254 Goal, Ending June 30)
Any mobile charger can give your cellphone a boost, but it takes a monster to power laptops, game consoles and even full-size vehicles. The GoldEye Bar is a large power bar, complete with a solar panel mounted on top to draw energy right from the sky. With the ability to output at 12, 16 or 19 volts, the device lets you charge your laptop or camera just by going outside. And, in theory, you could even jump-start a drained car or small boat. The GoldEye Bar is one of the more outlandish Kickstarters we've seen, but nothing in it violates the laws of physics, so we'll give this one a "maybe."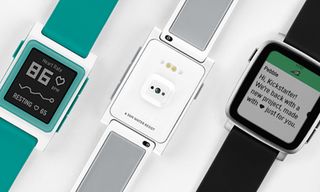 Pebble 2 and Pebble Core ($1,000,000 Goal, Ending June 30)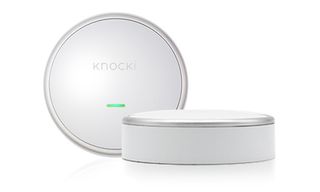 Knocki ($35,000 Goal, Ending July 2)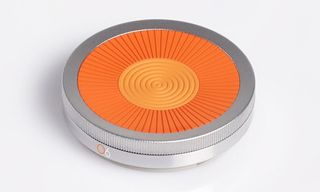 O6 ($100,000 Goal, Ending July 3)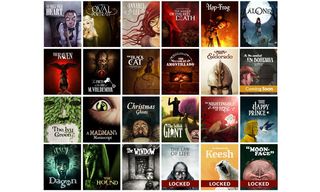 iClassics ($112,099 Goal, Ending July 6)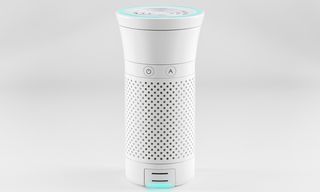 Wynd ($50,000 Goal, Ending July 12)
If you're sensitive to smells and particles in the air around you, the Wynd seems like a reasonable alternative to carrying around a full-size air purifier. The company claims that its filter is fine enough to take pollen, spores, mold, dander and bacteria out of your immediate vicinity, not to mention locational hazards like coal dust, sawdust and auto emissions. A small stand helps users aim the Wynd to ensure that clean air comes toward their noses. What's more, the device can constantly monitor the air quality around you, and either leave it alone or work overtime, depending on what the filter detects.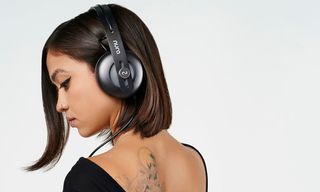 Nura ($100,000 Goal, Ending July 14)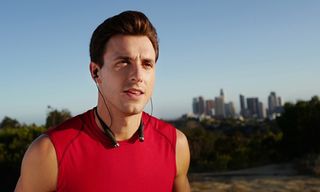 Vi ($100,000 Goal, Ending July 19)
Fitness trackers can already tailor a custom exercise and nutrition regime for you, but what if they could do so with a dash of personality? Enter the Vi, a set of bio-sensing earbuds that can track your weight, fitness and diet, and make recommendations over time. Not only does Vi have a voice and a personalized plan, but it can also understand regular speech. The headphones work for music and phone calls, too, and feature audio technology from harman/kardon. Any fitness app can give you statistics, but the Vi can give you encouragement and instruction while you work out.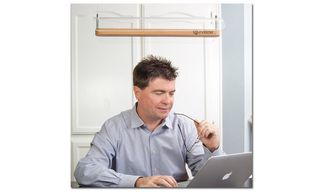 Soundlazer VR ($24,750 Goal, Ending July 31)
Listening to something without disturbing your co-workers or housemates usually involves a pair of headphones, but it doesn't necessarily have to. The Soundlazer VR aims to create a consumer-friendly version of directed surround-sound technology, which already exists (at high prices) in the medical field. The Soundlazer VR is a small, curved speaker that can direct music right at a listener, and render the sound almost totally inaudible to anyone outside that small bubble. Not only that, but it's fully compatible with computers, mobile devices and televisions, making it a viable solution for homes, offices and any kind of semiprivate space in between.