11 Stellar 'Angry Birds' Spinoff Ideas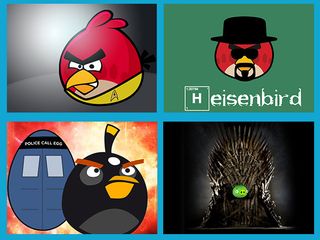 What's Next for Angry Birds?
"Angry Birds Star Wars II" came out for mobile devices this week, which got us thinking: What other crossovers should developer Rovio think about for their next "Angry Birds" title? Here are a few of our favorite suggestions: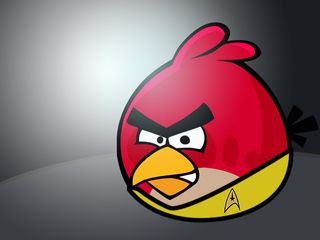 'Angry Birds: Star Trek'
The first game features only five levels, plus 20 hours of philosophic musings and awkward romances with alien birds. The reboot will feature better graphics, less plot and more violence.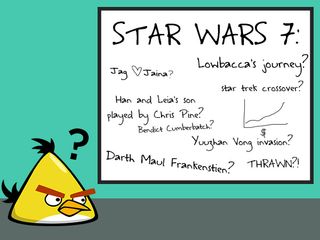 'Angry Birds: Star Wars VII'
Instead of slingshotting birds, you throw random plot points and wild speculation at a whiteboard. Whatever sticks becomes a possible movie script for Disney's upcoming "Star Wars Episode VII."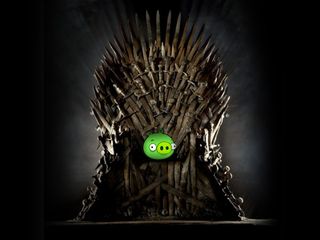 'Angry Birds: Game of Thrones'
At first glance, it's impossible to tell the pigs from the birds in the perilous land of Wingsteros. Here, when birds get launched and disappear, they're really dead, and no amount of horrified tweeting will bring them back.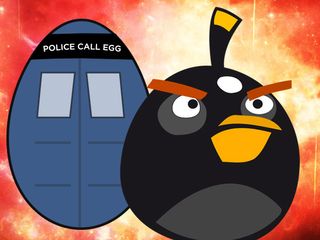 'Angry Birds: Doctor Hoot'
This bird flies through time and space in a magical blue egg, and instead of fighting the piggies, he makes long, high-minded speeches until the pigs become bewildered and wander away.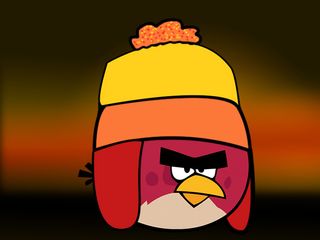 'Angry Birds: Firefly'
The complex personalities and snarky dialogue from Joss Whedon's beloved "Firefly" TV series are replaced by jibbering cartoon birds. But it's "Firefly," so you'll love it!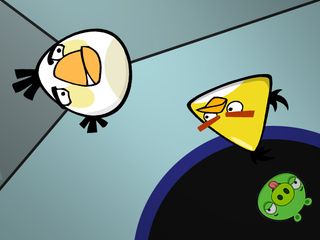 'Angry Birds: Ender's Game'
This science-fiction series already features an alien species nicknamed "piggies," so just swap out the birds for the buggers and you've got a game full of harmless fun! (Or is it…?)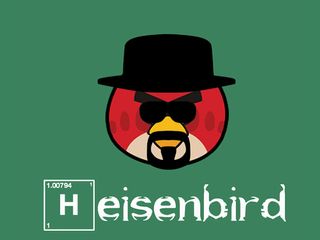 'Angry Birds: Breaking Bird'
When he contracts a deadly strain of bird flu, Warbler White becomes notorious egg dealer Heisenbird. When the other birds find out, Heisenbird slingshots them into other objects to kill them.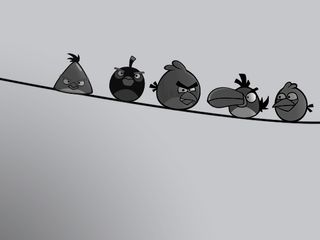 'Angry Birds: Hitchcock Edition'
Taking the enraged avian trope back to its classic roots, this game features the original Angry Birds as they dive-bomb their way toward their ultimate goal: the total annihilation of the pigs.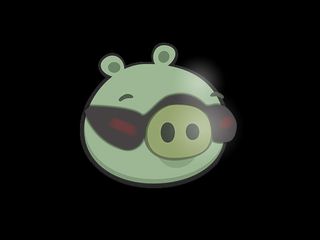 'Angry Birds: Galeggtica'
A ragtag fleet of fugitive birds fly around the galaxy evading pigs, who are capable of regenerating even after they're killed.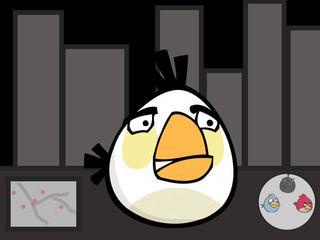 'Bad Piggies: Grand Theft Auto'
Three misfit piggies drive, shoot, beat and stumble their way through a tree full of birds' nests looking for eggs. The game features frequent hot yoga bonus levels.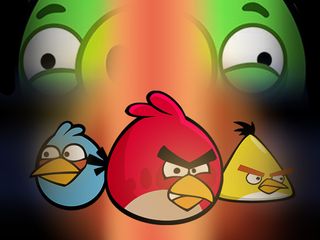 'Angry Birds: Mass Effect'
You fight the Squeakers (porcine Reapers) and more importantly, make life-altering decisions for your ragtag team of birds. The game comes with a free shockproof case for when you reach the end of the game and throw your phone across the room.
Email jscharr@techmedianetwork.com or follow her @JillScharr. Follow us @TomsGuide, on Facebook and on Google+.