Fist of the North Star: Lost Paradise - What We Love and Hate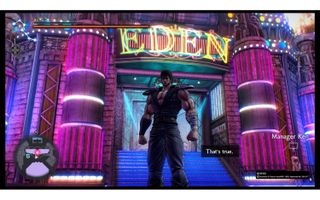 A Cult Classic Gets it Due
Growing up, I was obsessed with anime. Golgo 13, Ninja Scroll, Berserk, Guts, Sailor Moon — you name it, and I was watching it. Which is why I was elated that one of my back-in-the-day faves, Fist of the North Star, was being made into a game. In Fist of the North Star: Lost Paradise (PlayStation 4), you play as Kenshiro, the successor of the assassination artist, Hokuto Shinken, on a quest to find his lost love, Yuria, in a postapocalyptic world populated with familiar friends and foes. Here are five reasons to play and three reasons to skip.
Credit: Sega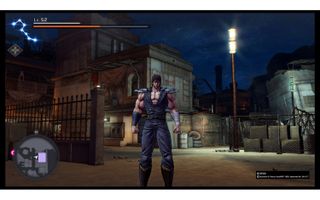 The Graphics
Lost Paradise has a cel-shaded quality that makes you feel like you're actually playing in the anime. It's especially pretty during boss fights and cutscenes when you can appreciate the care that went into rendering clothing details and the body parts that will eventually distend and explode into a glorious spray of viscera.
Credit: Sega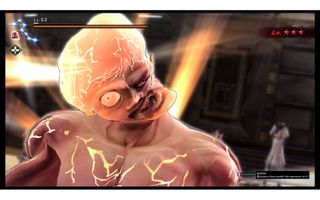 You're Already Dead
Fist of the North Star is predicated on the fact that Hokuto Shinken uses pressure points to kill foes in the most painful way possible. So it goes in Lost Paradise. Through a series of well-timed button presses, you'll see various foes' heads and torsos contort and explode in grand fashion, coupled with some of Kenshiro's trademark catchphrases like "You're already dead." But if the idea of treating your enemies like walking blood balloons is a little intense, you have the option to disable the gore.
Credit: Sega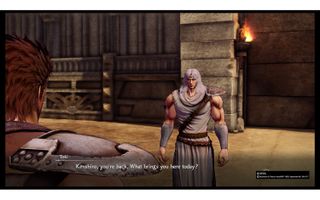 A Love Letter to Fans
If you didn't watch the anime or read the manga, some elements of Lost Paradise might go over your head. But for me, it was like an interactive walk down memory lane, particularly when Kenshiro fought a few of his former brothers and other big bads in the series. You'll also run into characters that hark back to particular episodes in the series that will put a smile on your face.
Credit: Sega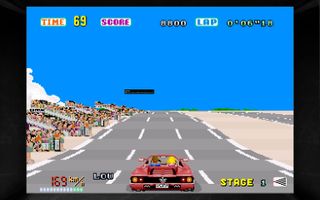 This Feels Familiar
If you've played any of Sega's Yakuza titles, you've played Lost Paradise. For example, during combat, as you're unfurling combos comprised of light punches and heavy kicks, you're also building up your Burst Meter. Once it's full, you can unleash more powerful attacks. There are also plenty of minigames if you get bored of blowing up people from the inside out. After a certain point in the game, you can unlock full versions of old Sega games like OutRun and Space Harrier.
Credit: Sega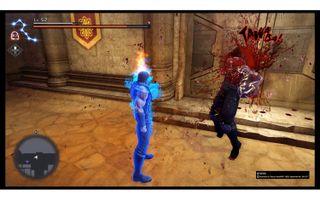 The Lamentations of the Lowlifes
As you start to master the timing of the quick-time events in combat, you'll start to unlock Perfect Channeling. When performed correctly, the targets' skin darkens before they let out a expletive-filled shriek and explode. Sometimes, the aftermath results in a glowing blue orb that replenishes your Burst meter, or a green ball that restores some of your health. But sometimes, that shriek becomes a physical manifestation that you can pick up and beat other enemies with. It's absurd fun that adds a bit of levity to the whole exploding-people thing.
Credit: Sega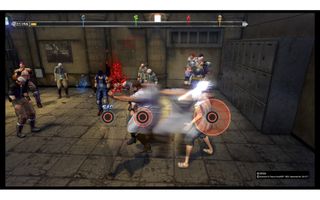 So Many Minigames
Since Lost Paradise is basically running on the Yukuza engine, there are minigames — lots and lots of minigames. The bartending game where you're shaking the controller, button mashing or rotating the right analog stick to make drinks, or the white-knuckle, edge-of-your-seat racing segments bring me no small amount of joy. But others, like the rhythm-based clinic game or the delivery- man-for-Lin segment, can be tedious and are out of character for someone as serious as Kenshiro. It just feels like an artificial way to stretch out the game.
Credit: Sega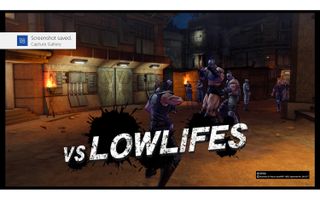 Rinse, Wash, Repeat
When you aren't engaged in epic battles with some of the manga's biggest names, you're running around punch-exploding random thugs, lowlifes and ruffians in the game (For real, that's what the game calls them). And while I've yet to get bored with making someone's head blow up or hitting a perfect channel and eliciting a death cry, doing it to the same character models over and over again is tedious.
Credit: Sega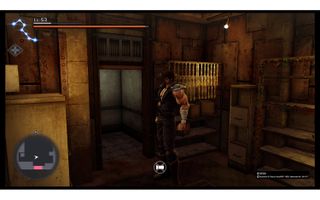 I Want Camera Control
It's 2018. Sega, let me have more control of the camera! Too many times when I was navigating the streets of Eden, the camera would become fixed, forcing me into a certain perspective. The lock-on mechanic also needs work, as it's hard to figure out which enemy you're locked onto in a battle.
Credit: Sega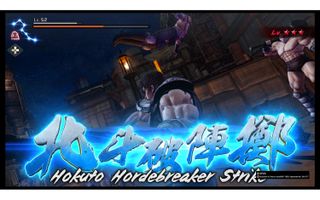 Bottom Line
From the aesthetics to the combat, Fist of the North Star: Lost Paradise is a love letter to fans of the '80's anime. I'm 10 chapters in, and I'm still having a blast turning my enemies into a pile of exploding body parts via some well-timed button presses. Some of the minigames are out of place in a post-apocalyptic wasteland, but they are entertaining, nonetheless. Besides the proliferation of minigames, I just wish there were a wider variety of enemy types and a better lock-on system. However, if you're looking for an old-school beat-'em-up with some new-school flair, Lost Paradise is worth a playthrough.
Credit: Sega