The 15 Best Super Mario Games of All Time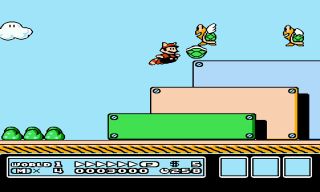 The 15 Best Super Mario Games of All Time
Where would gaming be without Mario? Nintendo's plump plumber has starred in some of the most iconic games of all time, from the medium-defining Super Mario Bros. to the open adventuring of Super Mario 64. And with Mario + Rabbids Kingdom Battle and Super Mario Odyssey right around the corner, Nintendo continues to take its mascot to new, wonderfully strange places.
With over three decades' worth of Mario games to choose from, however, figuring out which installments to actually play can be overwhelming. As such, we've ranked our 15 favorite Mario games of all time, from Super Mario staples to some of the most essential spin-offs.
Credit: Nintendo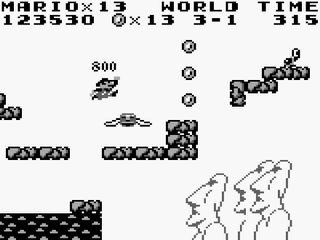 15. Super Mario Land (1989)
Mario's Game Boy debut is more than just a watered-down Super Mario Bros. This portable platformer introduced a new art style, gave us the beloved Princess Daisy and provided some fun twists on traditional Mario mechanics. (Remember the side-scrolling shoot-em-up levels?) Mario Land laid the foundation for a string of excellent handheld Mario titles, and still holds up pretty well today. — Mike Andronico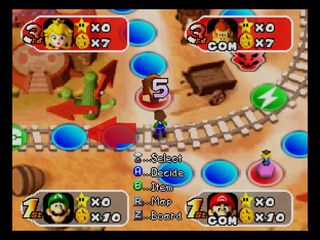 14. Mario Party 2 (1999)
Mario Party 2 built on the foundation of the original by adding 65 mini-games for a wide variety of players. Did it involve a bit too much luck? Oh, definitely, but at the time, it was the best party game on the Nintendo 64. If you want to relive the glory, this game showed up on both the Wii and Wii U Virtual consoles. Unlike the original Mario Party, the sequel didn't have games that encouraged you to quickly rotate the control stick, which put blisters on the palm of many a child. That's a win in our book. — Andrew E. Freedman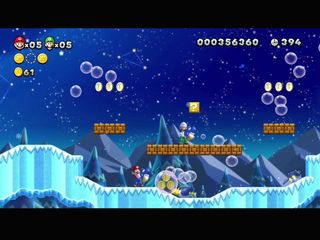 13. New Super Mario Bros. (2006)
Believe it or not, before New Super Mario Bros. came out for the Nintendo DS, it had been almost 14 years since Nintendo released a traditional, side-scrolling Mario game (not counting remakes). New Super Mario Bros. proved that the old formula was just as strong as ever, sending a 2.5D Mario across a variety of colorful levels as he squared off with Bowser and Bowser Jr. New power-ups like the Mega Mushroom and the Blue Shell made Mario feel more powerful than ever — although they also made the game a bit too easy for veteran players. —Marshall Honorof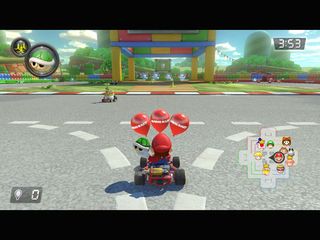 12. Mario Kart 8 Deluxe (2017)
Look, I know you played a whole bunch of Mario Kart 64 in your dorm room and it was awesome, but Mario Kart 8 Deluxe may prove to be just as iconic. With every character and course unlocked from the start, it's an instant party starter with just two Joy-Cons, whether you're with your TV or on the go. It's one of the most stunning-looking games on the Switch, and its new battle modes add a ton of replayability. Oh, and you can play online. The Nintendo 64 could never do that. — Andrew E. Freedman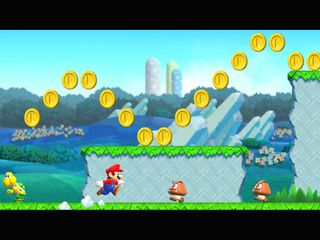 11. Super Mario Run (2016)
The iOS and Android hit Super Mario Run isn't just worth the $10; it's also one of the most maddeningly addictive mobile games in years. Or at least that's the case if you're like me and move on to the next level only after you've acquired the oft-impossible black coin. But even after you've beaten the solo levels in every single way possible, you've still got the competitive Toad Rally and your very own customizable Mushroom Kingdom. Most importantly, Super Mario Run effortlessly translates the perfect platforming of a 2D Mario game into a bite-size mobile experience. — Henry T. Casey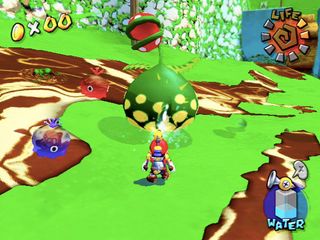 10. Super Mario Sunshine (2002)
While some folks are split on Super Mario Sunshine, there's no denying that it's one of the most downright inventive Mario games ever made. This 3D adventure takes Mario out of the Mushroom Kingdom and into the tropical Isle Delfino, where he has to clean up a whole bunch of messes using FLUDD, his fancy water-blasting jetpack. The ability to hover around and shoot water adds some exciting wrinkles to the classic Mario formula, while the game's sprawling overworld and trove of collectibles make it a worthy successor to Super Mario 64. — Mike Andronico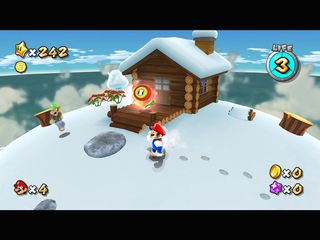 9. Super Mario Galaxy 2 (2010)
How can you improve on one of the greatest Super Mario games of all time? Well, maybe you can't — but you can at least add Yoshi. Super Mario Galaxy 2 shot Mario into outer space once again. Even if its clever puzzles, expansive worlds and space opera story line felt a little familiar, the game was so polished and challenging that no one seemed to mind. One of Super Mario Galaxy 2's new features was the reintroduction of Yoshi, Mario's longtime rideable dinosaur pal. The game may not be better than the original, but at the very least, it's just as good. — Marshall Honorof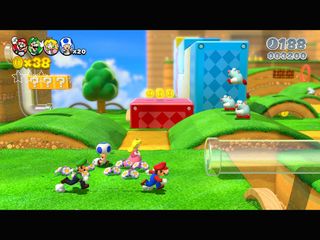 8. Super Mario 3D World (2013)
Super Mario 3D World doesn't drastically reinvent the Mario formula, but that doesn't stop it from being one of the most fun, colorful and downright charming Mario games of all time. Building on the addictive isometric platforming of Super Mario 3D Land, this game offers brilliantly designed levels, fun four-player co-op, tons of unlockables and some of the best visuals the series has seen. Plus, it lets you dress Mario up in a cat suit. What else could you want? — Mike Andronico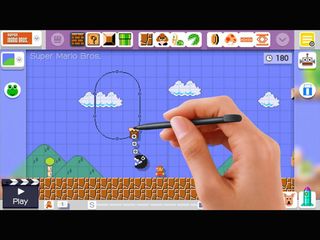 7. Super Mario Maker (2015)
Super Mario Maker is the Mario game that never ends, and what could be better than that? This robust level creator makes it incredibly easy to build and share the Mario levels of your dreams, meaning that you'll always have a fresh batch of inventive, charming and oftentimes sadistic stages to play through every time you hop on. We recommend playing the Wii U version for its superior level-sharing tools, though its 3DS counterpart — which packs in 100 Nintendo-made levels — isn't a bad alternative. Fingers crossed for a Switch port. — Mike Andronico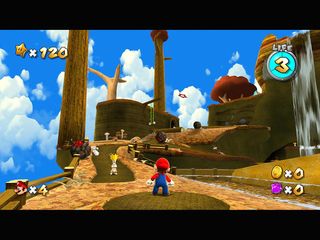 6. Super Mario Galaxy (2007)
By 2007, Mario had already hopped and bopped his way through just about every environment on Earth. As such, it was time to send the Italian plumber into space. Super Mario Galaxy takes Mario far beyond the stars as he does battle with Bowser on the galactic stage. The game's expansive cast of characters — including the introduction of the fan-favorite Rosalina — made the game a big hit among Mario fans. But the clever, demanding, gravity-defying puzzles and tight controls earned the title accolades among gamers everywhere. — Marshall Honorof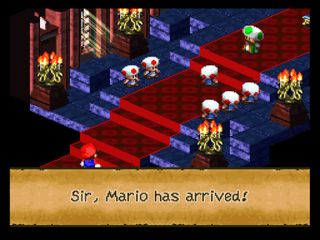 5. Super Mario RPG: Legend of the Seven Stars (1996)
This has been one of my favorite Mario games for 20 years running. Super Mario RPG gives you a colorful open world to explore, with charming nonplayable characters, and merges that with the some of Mario's traditional side scrolling. Even better, you can level up your characters with more powerful weapons and armor for the penultimate battle with the leader of the Smithy Gang. Combine that with your first-ever chance to actually play as Bowser, and this game is a straight-up classic. — Sherri L. Smith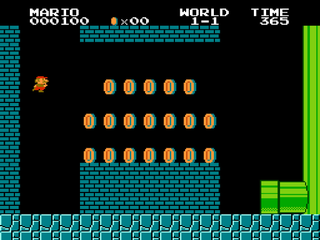 4. Super Mario Bros. (1985)
Even though it's considered one of the grandfathers of the platformer genre, Super Mario Bros. still holds up. After you've learned how to evade and stomp the hammer-tossing Koopas, you're already in the thick of it with the fire-breathing, screen-monopolizing Bowser. Then, you've got to learn how to anticipate the game's unpredictable, constantly eroding levels, as those platforms will disappear faster than you can say, "Mario, Mario." If you've never given SMB's Level 1-1 a go, make sure to try soon, as you'll see how it influenced nearly every platformer that's released since.— Henry T. Casey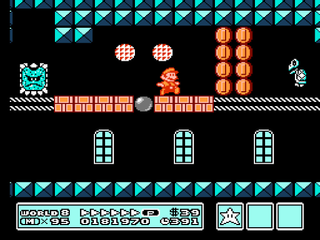 3. Super Mario Bros. 3 (1988)
"All the world's a stage." And if some of the theories about Super Mario Bros. 3 are true, so is this game. Set over the span of eight worlds, Super Mario Bros. 3 has you fighting against the forces of Bowser and his seven evil Koopa kids to once again save Princess Toadstool and the Mushroom Kingdom. In addition to secret portals that allow Mario to fall into the background to avoid certain enemies, SMB3 adds some fancy power suits, including Frog, Hammer Bros. and the cult favorite Tanooki suit. Throw in some warp whistles and a superstar or two, and you've got hours of fun. — Sherri L. Smith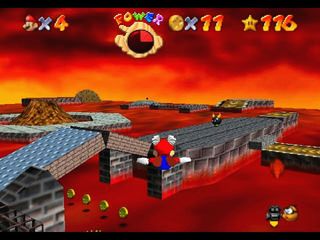 2. Super Mario 64 (1996)
Super Mario 64 is the grandfather of the modern Mario game. Plugging in a Nintendo 64, popping in the cartridge and playing the series for the first time in 3D was nothing short of wondrous, and the game went on to define how 3D platformers would be made. The massive levels, independent camera controls and, for the time, incredible graphics made Super Mario 64 a game to remember. When you play Super Mario Odyssey later this year, remember that Super Mario 64 paved the way for it (and so much more) to come. — Andrew E. Freedman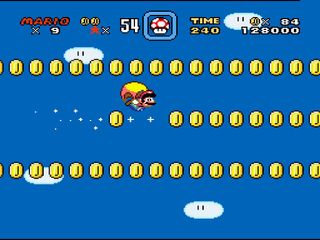 1. Super Mario World (1990)
When Super Mario World launched in 1990, it turned the world of Mario on its head. This Super Nintendo hit still utilized the side-scrolling action fans had come to know and love, while introducing everyone's favorite cute and cuddly dinosaur friend, Yoshi. Teaming up with Yoshi opens up a slew of key abilities, which you'll need in order to save Yoshi's dinosaur friends and Princess Toadstool from the clutches King Bowser and his Koopalings.
Super Mario World also introduces the cape feather, which allowed for gliding and flight-based attacks. While every Mario game on this list has been influential, none are still as fun to play as this era-defining classic. — Sherri L. Smith