14 Coolest Smart Home Gadgets You Can Buy Soon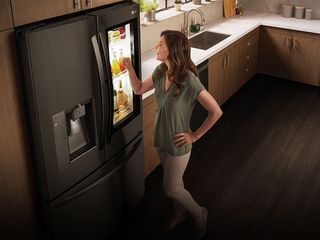 Most Anticipated Smart Home Gadgets
Beyond lights, locks and thermostats, there are dozens more smart gadgets that can help you sleep, wake up, cook, shower, relax, work, monitor your home and more. Here are some of the most exciting smart home devices coming out this year, many of which integrate with Amazon's Alexa.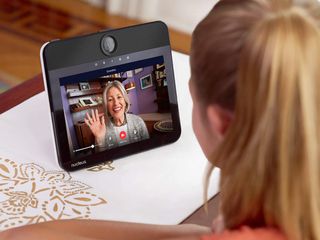 Nucleus Intercom
At its core, the Nucleus is an 8-inch video intercom system that lets you chat not just with others in your home, but also remotely with people in other locations via an app. It's also Alexa-enabled, so you'll be able to control other smart home devices through the panel, too. Each Nucleus costs $199, but the company offers savings if you purchase three or more at a time.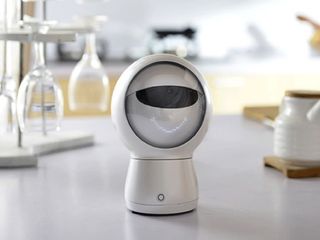 Hubble Hugo
Not only can this camera rotate 360 degrees and track whoever it sees or hears, but it can also analyze the expressions on your face to determine if you're happy, sad or something else. That way, it can take proactive steps if it senses there's something amiss with your mood—like playing a song if you're feeling down. Like many other smart home devices, it is also Alexa-enabled. The Hugo will be available later this year for $499.
MORE: Hubble Hugo Hands-On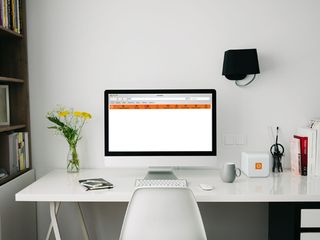 eBlocker Family
Plug this white square into your Wi-Fi router, and it will block websites from collecting personal data from any device in your network. It can even mask your IP address. It supports up to 10 accounts and has parental-control features, too. For $399, you get the box plus a lifetime subscription; otherwise, it costs $249 for the device, and there's an annual subscription of $99 after the first year.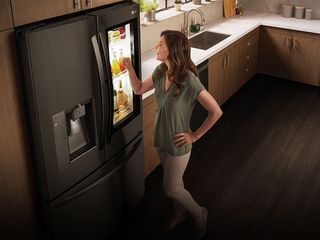 LG InstaView Refrigerator
This Alexa-enabled fridge (yes) runs not just Windows, but also webOS on the appliance's large 29-inch touch screen, which lets you do everything from order groceries to send messages to family members. With two taps, the screen turns clear, showing you what's inside. Or, if you're at the grocery store, you can use the Internet-connected cameras inside the fridge to see if you're out of milk.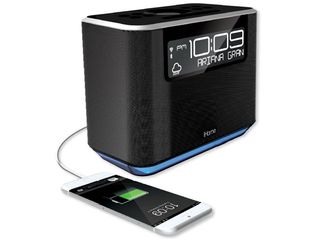 iHome iAVS16 speaker with Alexa
"Hey, Alexa, I want to go back to sleep." iHome's latest alarm clock, due out in the fourth quarter of 2017, will be the company's first Alexa-enabled clock, with two microphones for better noise cancellation. The clock will also include Bluetooth, so you can stream music and use the device as a speakerphone. It will also come with a USB port, so you can recharge your phone at night.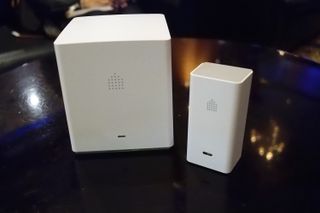 Cognitive Systems Aura
You no longer need a camera at every entrance to know if someone's breaking in. Cognitive Systems' Aura looks for disruptions in Wi-Fi and other signals caused by a person's body, using these to detect intruders in your home. It then sends you a notification if something's amiss. The Aura is available for pre-sale at $399.
MORE: Cognitive Aura Hands-On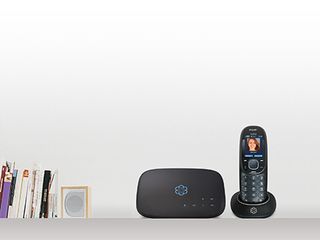 Ooma Smart Home Monitoring System
Building from its connected home-phone service, Ooma has introduced a suite of motion, water, door and window sensors that will alert you on your phone when the system detects something amiss. Customers can then contact their local 911, even if they're in a remote location. The water sensor retails for $29.99, the motion sensor for $34.99, and the door and window sensor for $24.99. Ooma offers free service for the first installed sensor, but for any additional sensors, customers must sign up for Ooma Home Monitoring service, which is $5.99 per month for Ooma Basic service customers and free for Premier service customers.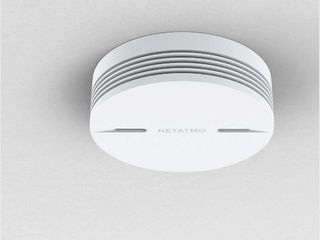 Netatmo Smart Smoke Alarm
This connected smoke alarm will not only blare out at 85 decibels, but will also send an alert to your smartphone. False alarm? You can turn off the siren from your phone, too. The Netatmo device connects to your Wi-Fi network and is also compatible with Apple HomeKit and IFTTT, so you can automatically trigger all your lights to turn on if the alarm goes off. The alarm, which will be available in the second half of 2017, has a 10-year battery and will alert you when the battery is ready to be replaced.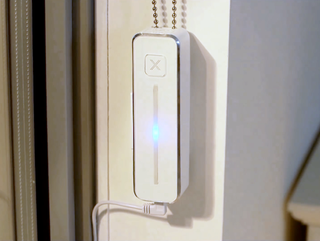 Axis Gear
This $159 device makes your window blinds "smart" by attaching a small motor to the chain, which can be controlled remotely via a smartphone app. The Gear is battery- and solar-powered, and has an LED touch-control interface, too. Available in Bluetooth, ZigBee and Z-Wave configurations, the Gear is up for presale at $159 per unit and is expected to ship in the spring.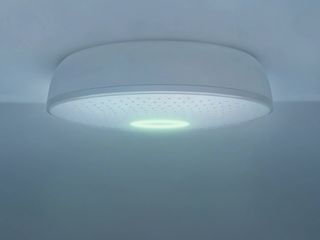 Airthings Wave
Radon is a naturally occurring, odorless gas that can cause a number of health problems. Airthings Wave can detect if radon levels are too high and will send an alert to your smartphone if they are. The device itself has an LED that will change color, so the detector does not need to be connected to an app to work. The Wave runs on two AA batteries, which should last up to a year and a half. Shipping in March 2017, the Wave is available for preorder for $199.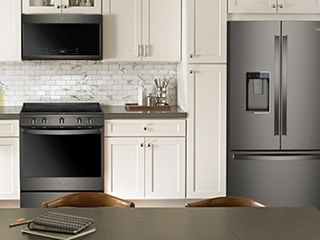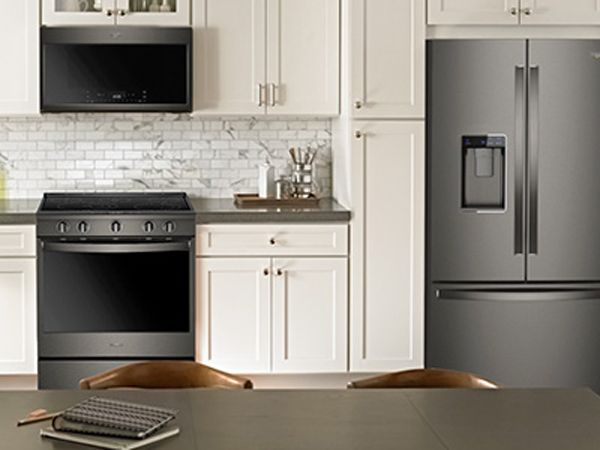 Whirlpool Smart Kitchen Suite
Like all of its connected appliances, Whirlpool's Smart Kitchen Suite, consisting of a dishwasher, refrigerator and stove (available later this year), will be Alexa-enabled. However, appliances also sync with an app, alerting users when a washing cycle has ended, preheating the oven and more. They also integrate with the Nest thermostat and Amazon Dash Replacement, so that the dishwasher, for example, can automatically order more detergent when you're running low.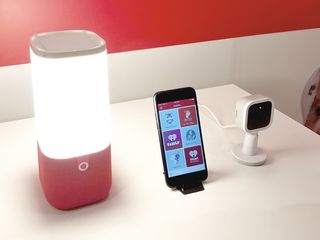 Mattel Aristotle
It may look like an Amazon Echo clone, but the Aristotle is a smart baby-monitor that recognizes a parent's voice, can play soothing music, and has a light that can brighten and dim on command. It can also help kids with their homework and will work with Alexa and Cortana. The Aristotle hub and camera will be available as a set in June for $299.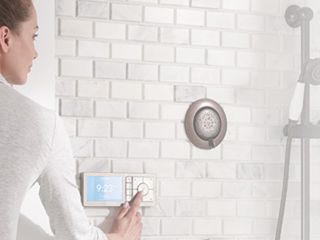 Moen U Smart Shower
This luxury item — it costs $1,160 — lets you remotely heat your shower to the temperature you set on your smartphone. You can even create presets, in case one family member prefers his or her bath time warmer or cooler than you like yours. If you can afford it, you can pick up the U smart shower in March.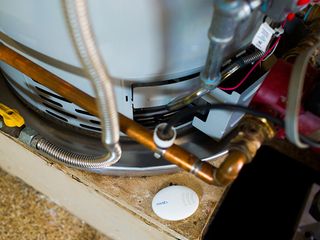 Roost Smart Water and Freeze Detector
Roost, the makers of one of our favorite smart smoke alarms, now has an inexpensive water-leak detector. This $49.99 sensor, available in February, connects to your Wi-Fi network. It sends an alert to the Roost smartphone app when water, humidity or temperature levels go past a preset threshold.
The sensor runs on four AAA batteries, which should be enough to power the device for three years. An optional 4-foot sensor cable is sold separately. The Roost also works with IFTTT, so you can have it automatically trigger other actions and smart home devices if the alarm goes off.