Telstra, Australia's largest telco by market share and network coverage, has announced it will be increasing the price of its mobile postpaid plans and mobile broadband plans, with the new prices coming into effect on July 4, 2023.
The company said in a statement that it has been reviewing its current prices since 2022, and would let customers know if they were going to increase in line with the Consumer Price Index (CPI). It's now clear that the 'maybe' has turned into a 'definitely' and prices for current and new customers will now increase between AU$3 — AU$6 depending on the plan.
While a price increase is rarely good news, Telstra has at least increased the data allowance on its Basic and Bundle mobile postpaid plans. Data on the Basic plan is set to increase from 40GB to 50GB and on the Bundle plan — which can only be added to an existing Telstra mobile plan — you'll soon get 25GB instead of 15GB.
To also give Telstra credit, its mobile network coverage is the best in Australia. The company even claims it delivers "1 million square kilometres more mobile coverage compared to our closest competitor."
The full list of plans including current pricing, new pricing and included data as of July 4, 2023 can be found below.
Swipe to scroll horizontally
Telstra mobile postpaid plan changes

| Plan | Old pricing | New pricing | Data included |
| --- | --- | --- | --- |
| Starter | AU$47 | AU$50 | 2GB |
| Basic | AU$58 | AU$62 | 50GB (was 40GB) |
| Essential | AU$68 | AU$72 | 180GB |
| Premium | AU$89 | AU$95 | 300GB |
| Bundle | AU$47 | AU$50 | 25GB (was 15GB) |
Swipe to scroll horizontally
Telstra mobile broadband plan changes

| Plan | Old pricing | New pricing | Data included |
| --- | --- | --- | --- |
| Mobile Broadband S | AU$25 | AU$25 (no change) | 30GB |
| Mobile Broadband M | AU$55 | AU$58 | 75GB |
| Mobile Broadband L | AU$85 | AU$90 | 400GB |
| Mobile Broadband Data Bundle | AU$10 | AU$10 (no change) | 10GB |
Telstra has also said it will be making changes to some of its "older plans" and that if you're affected by this, you will be notified.
The immediate takeaway here is the cost relative to the amount of included data. Paying AU$50p/m for 2GB of data will be too much of a stretch for many, and a difference of just AU$12 to the Basic plan with 50GB of data makes it seem as though Telstra wants you to consider this plan as a minimum.
If you want to experience Telstra's superior network coverage, but don't want to pay Telstra prices, then you'll find some of the best Telstra network mobile plans can offer you more data for a lower monthly expense.
One of the standout deals in our opinion comes from Tangerine.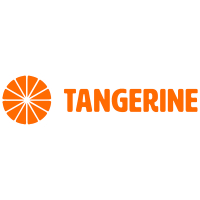 Tangerine | 120GB data | Unlimited calls and texts | No lock-in contract | AU$54.90p/m
This SIM-only plan from Tangerine offers 120GB of data each monthly, which can rollover into the next month if you don't use it all and you can bank a total of 500GB. It uses parts of the Telstra 5G, 4G and 3G network and speeds are capped at 250Mbps on 4G and 5G, but for just AU$54.90p/m, this is a cracking deal.
Total minimum cost: AU$54.90 | Yearly cost: AU$658.80
For any customers experiencing financial difficulties, Telstra has said it will be expanding its Telstra Top-up program, which gives complimentary credit recharges to customers on its pre-paid plans. This program currently grants three AU$40 credits that expire after 28 days, but will now give one AU$160 credit that expires after six months.
Telstra does also point out that its plans work on a month-to-month basis and so you are free to change your plan, or even leave the network, whenever you wish. If you're a Telstra customer and the price increases laid out will be too costly for you, then be sure to check our round-up of the best SIM-only plans to find a better deal.
More from Tom's Guide