Prime Day 2021 will occur earlier than usual. During its Q1 earnings call, Amazon announced that Prime Day will take place later in the second quarter. Earlier in the month, rumors alleged that Prime Day 2021 would occur in June. Now that Amazon has confirmed a Q2 Prime Day, a June Prime Day is looking like a strong possibility, though still not confirmed. 
There's also talk that there could be a second Amazon Prime Day during the fall. This would mark the first time that Amazon celebrates two Prime Day events in the same year. For shoppers, it's all good news because it means a barrage of Prime Day deals is on the way.
That said, it's never too early to prepare for Prime Day. So we're gathering some of last year's best Prime Day deals to get an idea of what we can expect from Prime Day 2021. Keep in mind that we could be a month or just a few weeks away from Prime Day 2021. However, given how big Amazon Prime Day has become — and how many Prime Day deals we could see this year — we're getting a jump start on Prime Day. (Not a Prime member? You can sign up for a free 30-day Prime member trial).  
What is Amazon Prime Day 2021 
Prime Day is a 48-hour retail holiday designed for Prime members. Amazon Prime Day originally started in July of 2015 as a way to celebrate Amazon's 20th anniversary. For 24 hours, Amazon slashed the price of hundreds of items on its site. The sales were exclusively for Prime members only. The event was a hit and since 2015 Amazon Prime Day has grown into a massive retail holiday. 
Prime Day deals include discounts on everything from the Echo Dot to Nike sneakers. It's become a massive juggernaut for Amazon and we predict it'll be just as strong in 2021 as it has been in previous years.  
Are there Prime Day deals to shop now
Although Amazon releases some Prime Day deals ahead of its main event, there are no Prime Day deals to shop right now. However, there are some Amazon devices that are currently on sale at all-time price low. It's unlikely these items will get cheaper come Prime Day 2021, so these deals are safe to shop now. They are:
When is Prime Day 2021
Prime Day is typically celebrated in July. However, Amazon has confirmed that Prime Day will occur in Q2 of 2021. Given that Memorial Day sales tend to dominate May, it's possible — though not confirmed — that Prime Day will be bumped to June. There's even talk Amazon will have another Prime Day in the fall to drive further sales and Prime memberships. Last year, Prime Day occurred on October 13. The pandemic and the unprecedented surge in deliveries caused Amazon to delay Prime Day by a few months. 
Where is Prime Day celebrated
The first Amazon Prime Day was celebrated in 9 countries including the U.S., UK, Spain, Japan, Italy, Germany, France, Canada, and Austria. Amazon Prime Day has since expanded in popularity. Last year, Prime deals were held in 18 countries including the United States, United Kingdom, United Arab Emirates, Spain, Singapore, Netherlands, Mexico, Luxembourg, Japan, Italy, India, Germany, Austria, France, China, Canada, Belgium, and Australia. 
However, Amazon recently announced that it will pause Prime Day in Canada and India, reports CNBC. Both countries are undergoing significant COVID-19 spread, which is the reason Amazon is postponing its retail holiday. 
How long do Prime day deals last?
The first Prime Day celebration lasted 24 hours. In 2017, Amazon expanded Prime Day's duration from a 24-hour event to one that lasted for 30 hours. In 2018, Amazon expanded the holiday to 36 hours and in 2019 it lasted a full 48 hours. We expect Prime Day 2021 to last 48 hours as it did last year. 
Amazon Prime Day Whole Foods benefits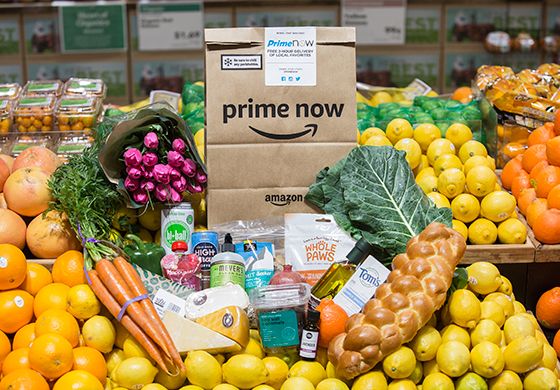 Amazon-owned organic grocer Whole Foods plays a huge role on Prime Day. In fact, one of our favorite Amazon Prime Day deals comes from Whole Foods. For the past three years, Amazon has given Prime members who shop at Whole Foods a $10 Amazon credit that can be used on Amazon Prime Day. 
Other Prime Day deals with Whole Foods include discounts on seafood, meat, organic produce, and more. Even if you're not a fan of Whole Foods, it's worth shopping there in the lead up to Prime Day (and during Prime Day) for the savings. 
This year, however, it's unclear what role Whole Foods will play on Amazon Prime Day. Social distancing guidelines will likely still be in effect, which means in-store shopping will not be encouraged. We predict Prime Day deals will focus on online Whole Foods deals instead of in-store discounts. 
How to prepare for Amazon Prime Day 2021
What is the Amazon Prime Day concert?
For two years, Amazon kicked off Prime Day with a Prime Day concert that all Prime members could stream live via Amazon's website. In 2018, Amazon chose Ariana Grande, Alessia Cara, Kelsea Ballerina, and Julia Michaels to headline the show. The following year the Amazon Prime Day concert featured Taylor Swift, Dua Lipa, Becky G, and SZA. 
Both concerts were held in New York and available for streaming throughout Prime Day. (For Prime members only, naturally). However, last year there was no such concert. Given the current restrictions on large gatherings, we don't foresee a concert for Prime Day 2021 either. 
Best Prime Day deals to expect in 2021
Predicting Prime Day deals isn't as hard as you think. Amazon tends to offer similar sales every year. For instance, every Prime Day brings about huge price cuts on all of Amazon's smart devices. This includes the Echo Dot, Fire TV Stick, and Fire Tablets. You can also expect to see big price drops on Amazon's Fire TV Edition TVs. Outside of Prime Day, the only time you'll find cheaper prices on Amazon devices is during the Black Friday season. Below are some of the best Prime Day deals from the year before that will likely reappear during Prime Day 2021 — albeit with lower prices and on newer generation devices. Additionally, Amazon is kicking off the spring season with price drops on a variety of Echo devices.
Prime Day deals — how to find the best sales
Price Check Everything: Our number one rule when shopping on Prime Day is to price check what you're about to buy. Price checking on Prime Day is quite easy. We're big fans of CamelCamelCamel, a website that price checks millions of items sold on Amazon. The website tracks price lows, so if the item you're looking at was cheaper in March, you'll be able to see the price difference. There's even a Chrome extension called Camelizer, which you can install and click on anytime you want to look at the price history of a product. 
Keep in mind that there might be some items CamelCamelCamel doesn't track. In those instances, we use Shopbrain or Shopsavvy. They won't tell you the price history of an item, but they'll tell you if a competing retailer offers a better price. 
Don't Limit Yourself to Amazon: That leads us to our second point: Prime Day is a faux retail holiday designed to promote Amazon devices and services. However, just like you wouldn't buy your entire wardrobe from one designer, you shouldn't do all of your Prime Day shopping at Amazon. Walmart, Target, and Best Buy are just a handful of competitors planning "Prime Day" sales of their own. 
And based on what we saw from these retailers last year, we expect them to once again offer very competitive sales throughout the duration of Prime Day. Bottom line: Amazon doesn't always offer the best prices. 
Take Advantage of Free Credits: Amazon really wants you to spend money on Prime Day. However, if there aren't any items you want to buy or if you're just really trying to stick to your budget, there are some pretty amazing Prime Day deals you can get right now. We like these deals because after spending $10, you'll get a $10 Amazon credit in exchange.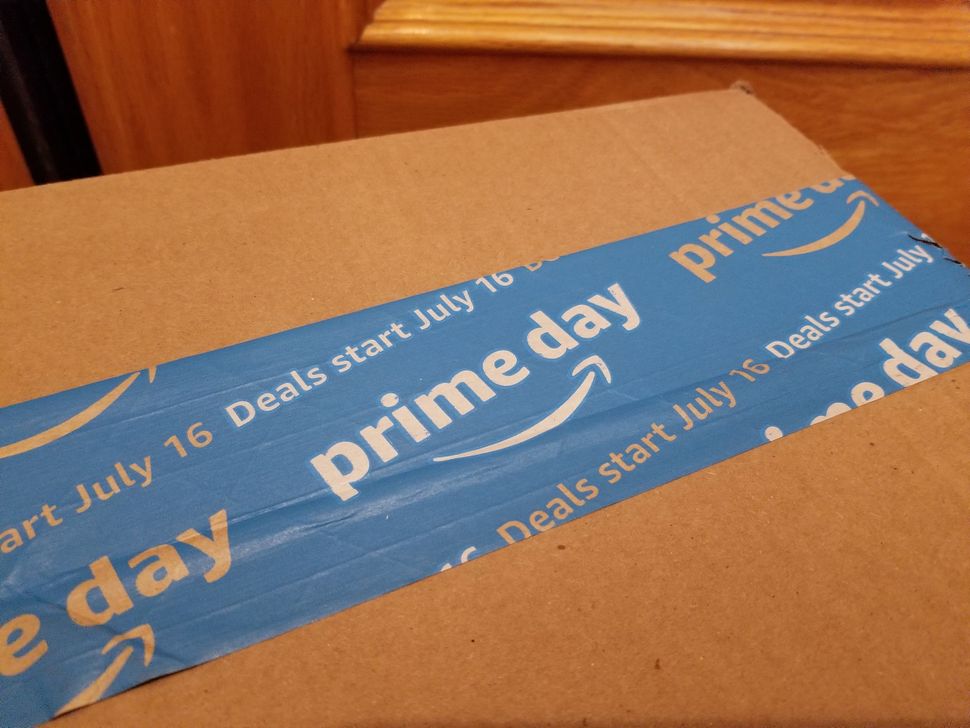 Don't Buy New Gadgets...Yet: Amazon released a multitude of new gadgets a few days ago, including a new Amazon Echo and new Echo Dot. However, not all of them will be released in time for Prime Day. So be wary when you see deals on Amazon's new devices. Plus, with Black Friday right around the corner, there's a very high probability they'll be cheaper in just a few weeks time. In fact, Black Friday prices — especially on Amazon devices — are typically $20 to $100 cheaper than Prime Day prices. 
The same holds true for Apple's new devices. While the Apple Watch SE and iPad 2020 are already on sale, chances are high they'll be cheaper on Black Friday and Cyber Monday. 
Don't Buy Junk: The pandemic completely changed how we shop. Clorox Wipes, for instance, were more popular than swimsuits this past summer. Meanwhile, Lysol Spray is still high in demand and near impossible to find online. That means Amazon and a lot of its 3rd party sellers are sitting on a stockpile of unsold items. As a result, this Prime Day you can expect to see a fire sale on a range of off-season items and apparel. Sure, prices will be low, but if you survived the past few months without it, chances are you don't really need it. 
Watch Out for Shady Reviews: In addition to fake deals, shoppers should always keep an eye out for fake reviews. Although Amazon has removed many bogus reviews from its website, there are so many that it's become near-impossible for Amazon to keep up. That's why we're fans of Fakespot. The site's engine can analyze the quality of reviews on any Amazon page and churn out a letter grade indicating whether the product has mostly fake or real reviews. ReviewMeta is a similar site that looks for suspicious terminology or repeated phrases in reviews before offering a failing or passing grade. 
Where to find alternative Prime Day deals
Over the past years, retailers like Walmart, Best Buy, and Target have held anti Prime Day deals of their own. Best Buy has been especially aggressive with its alternative Prime Day deals — oftentimes undercutting Amazon in certain categories like 4K TVs and smart home devices. Meanwhile, retailers like Walmart are also known for undercutting Amazon with their anti Prime Day deals. We'll bring you the best alternative Prime Day deals during Amazon Prime Day and post Prime Day.