PS5 State of Play: Horizon Forbidden West gameplay reveal recap
Sony showed off Horizon Forbidden West's PS5 gameplay in a State of Play livestream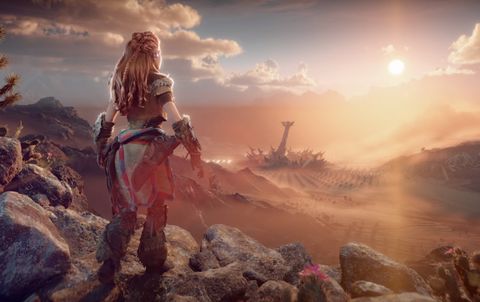 (Image: © YouTube/PlayStation)
Horizon Forbidden West on the PS5 was the star of the show at today's State of Play. For those who aren't familiar with the practice, Sony holds a "State of Play" livestream every few months, where it showcases upcoming PlayStation games and hardware. Today (May 27), Sony spent 20 minutes on Horizon Forbidden West, 14 of which gave fans their first look at actual gameplay.
First things first: If you want to watch the State of Play for yourself, the main event is archived on both Twitch and YouTube. We've also embedded a link below, so you can watch the proceedings without ever leaving this page:
While the event proper didn't start until 5 PM ET, the stream started much earlier in the day. There was "live" footage of environments from the Horizon world, and the view changed every few minutes. It was mostly landscape footage with the occasional animal, but perhaps eagle-eyed Horizon fans will catch something more interesting.
Horizon Forbidden West is a sequel to Horizon Zero Dawn, one of the most popular PlayStation exclusives from the PS4 generation. Sony announced Horizon Forbidden West during an early PS5 State of Play, but until the State of Play, all the information we had about the game was contained within a single three-minute trailer.
That wasn't the case in today's State of Play. Sony showed off 14 straight minutes of Horizon Forbidden West gameplay, where we'll saw protagonist Aloy sneak through some tall grass, shoot some arrows and take down an animalistic robot or two. We didn't learn hard details about the game's release date, unfortunately. Currently, the game is on track to come out before the end of 2021, but that's all we know.
Tom's Guide live-blogged all the information on this page as it happened, and you can read our minute-to-minute coverage below.
Refresh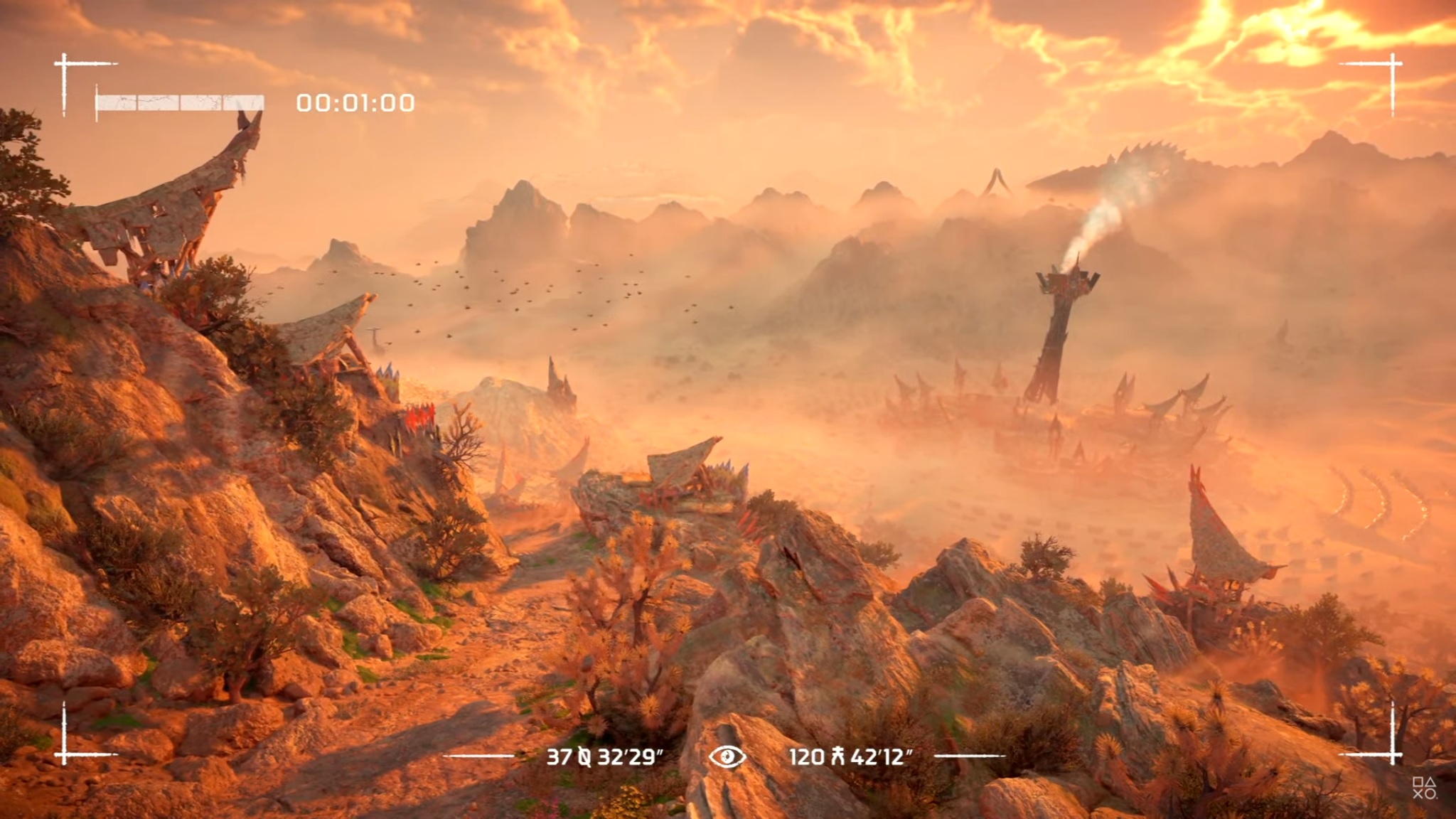 The event is about to get underway! Let's see what Sony's State of Play has in store for Horizon Forbidden West.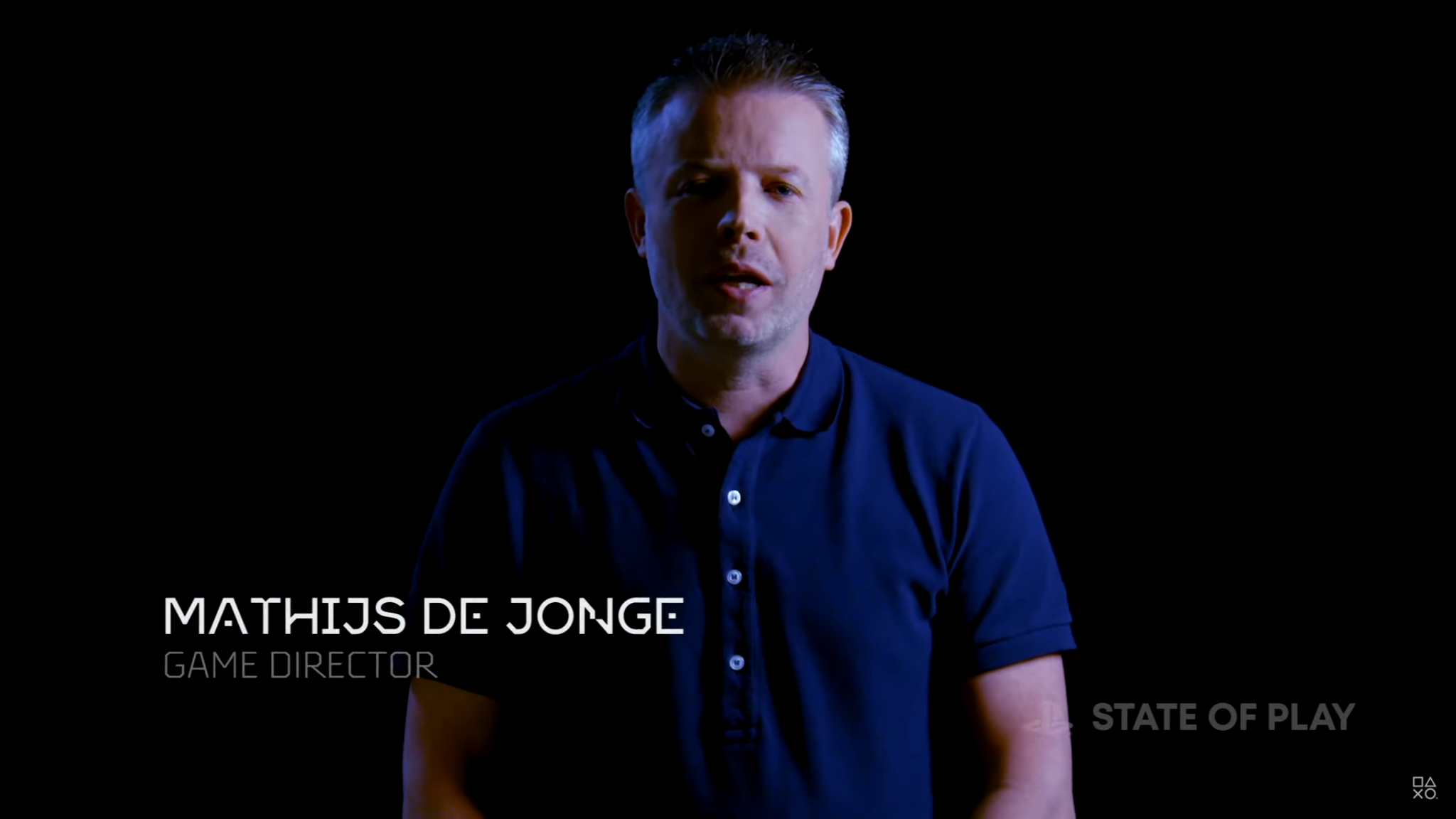 Looks like we're kicking off with some developer commentary.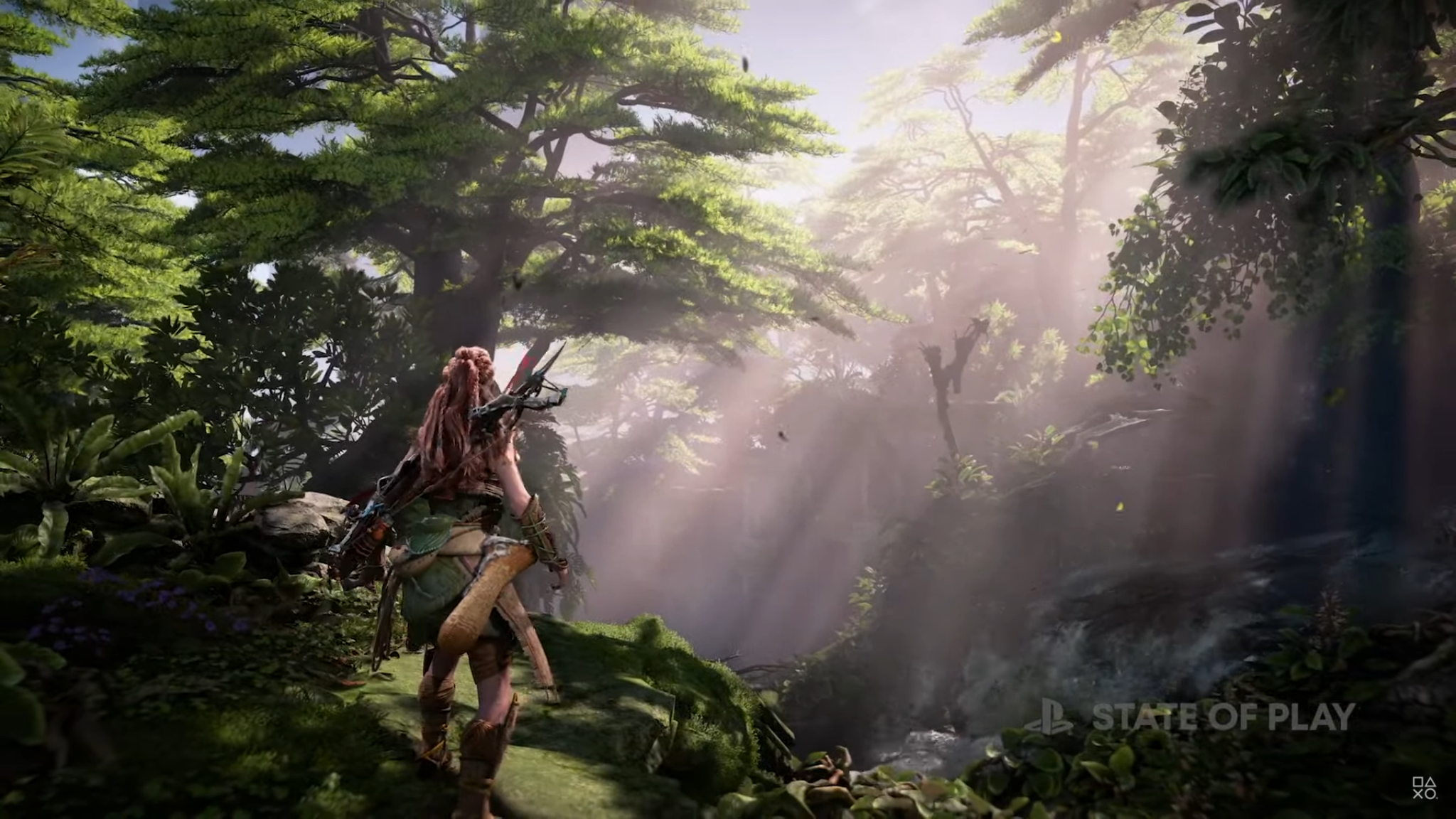 The 14-minute gameplay demo begins. As in the previous game, players will take control of Aloy, as she explores a gorgeous, colorful open world.
All of this footage was captured directly on a PS5, giving players some idea of what to expect when the game comes out.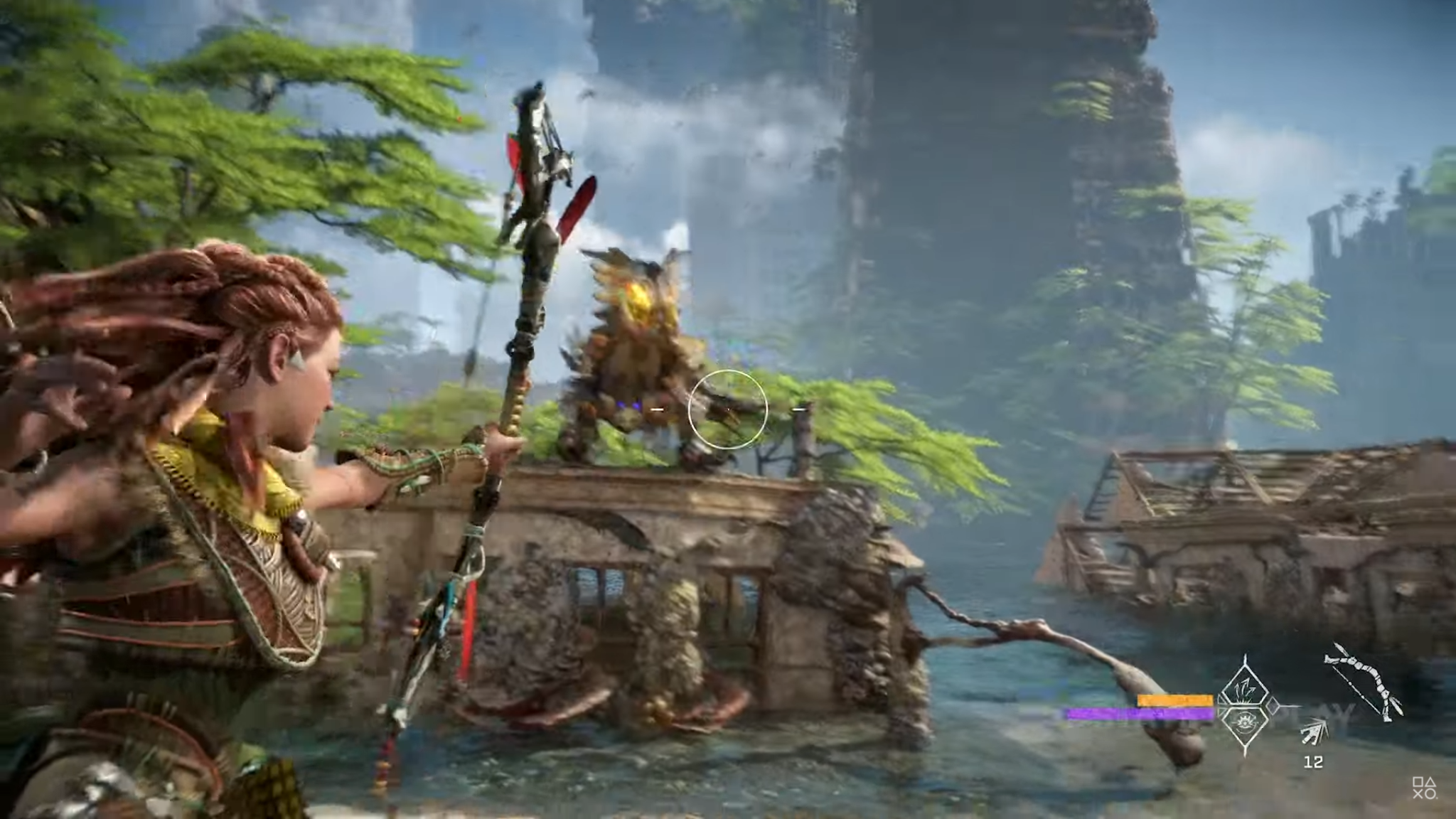 Here's our first look at combat, as Aloy fights off some dinosaur-themed robots. She's not powerful enough to defeat them yet, though, so we also got a few minutes of her running from them, evading them and using her platforming skills to get above them.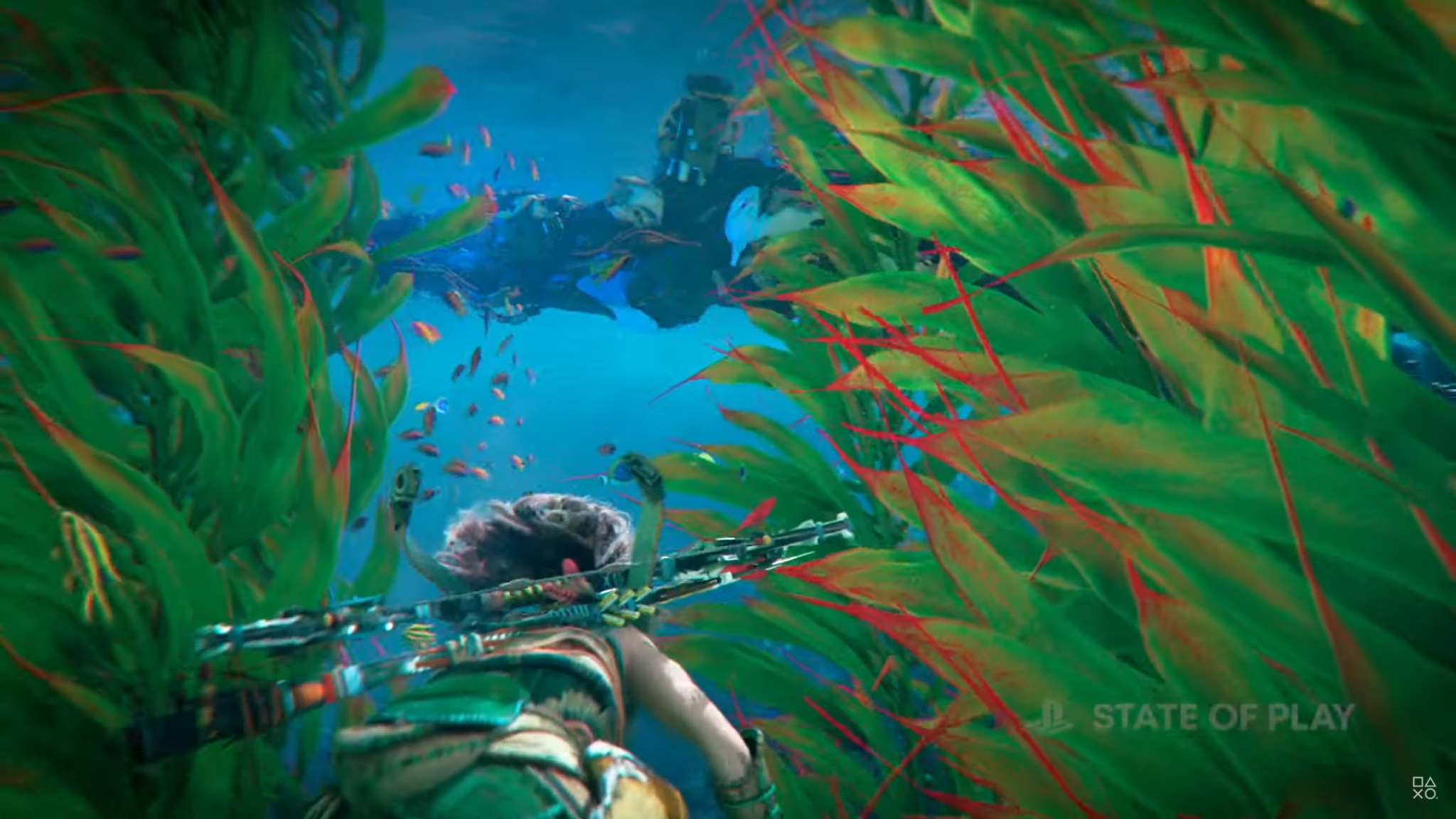 The game will also have underwater sections, similarly filled with dangerous-looking robots.
Here's what stealth and combat against human opponents looks like. Aloy stalks foes in an enemy base, and dispatches one of them with a sneak attack. She then engages the rest with a combination of bow and spear skills.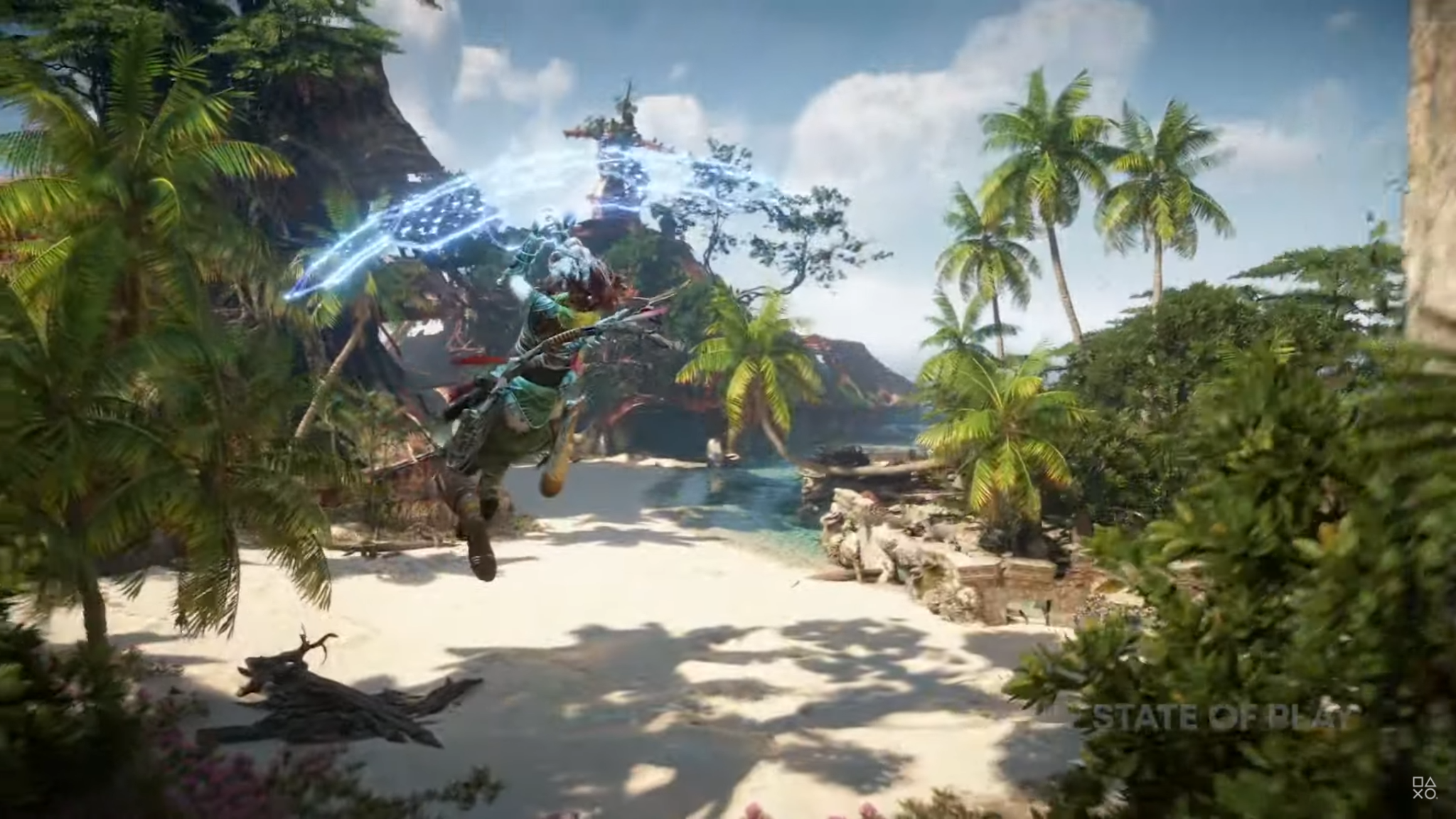 That looks fun. Aloy can glide from place to place with an electronic parachute of sorts.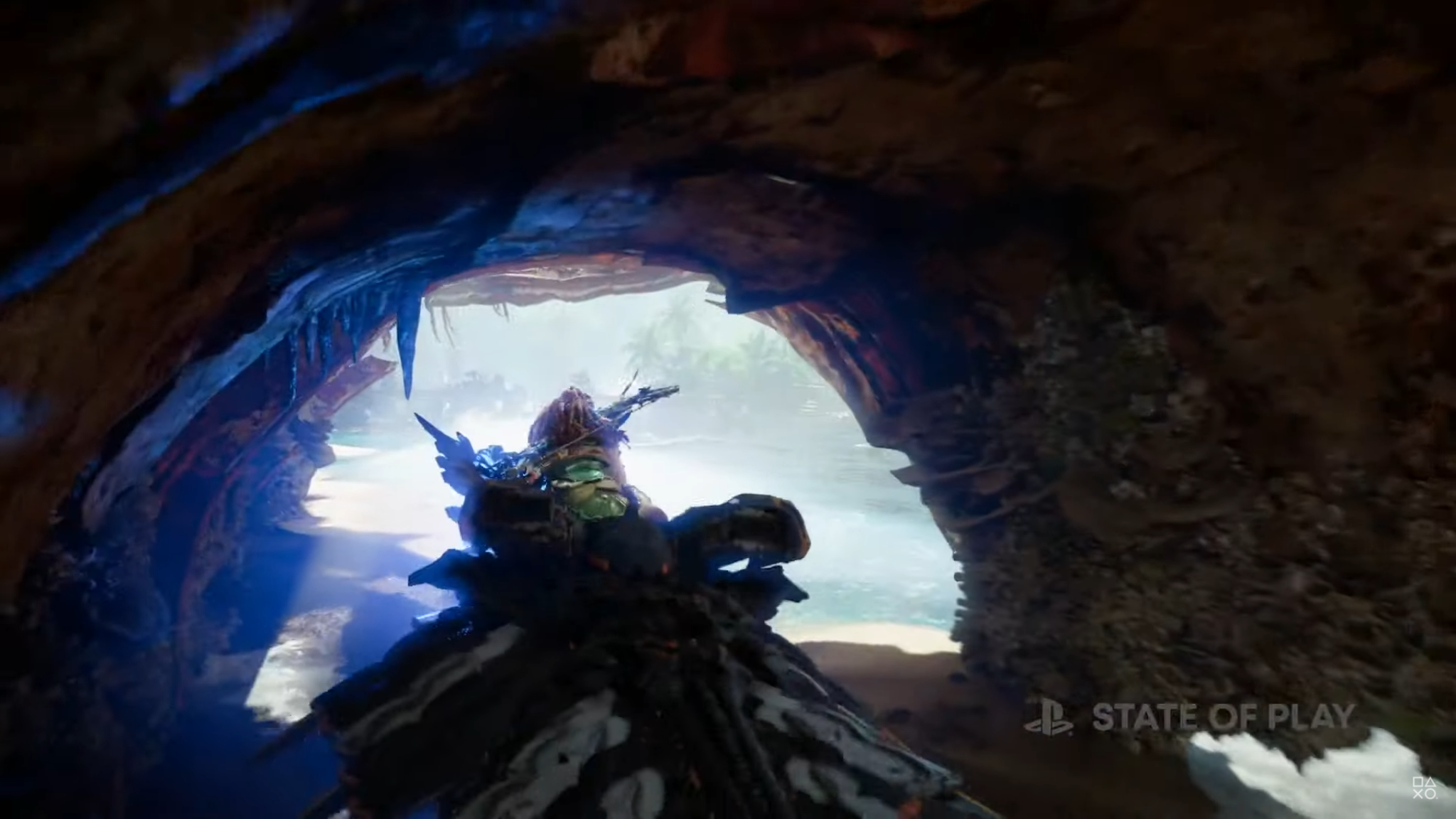 That looks even more fun! Aloy can mount pacified robots and cover ground quickly.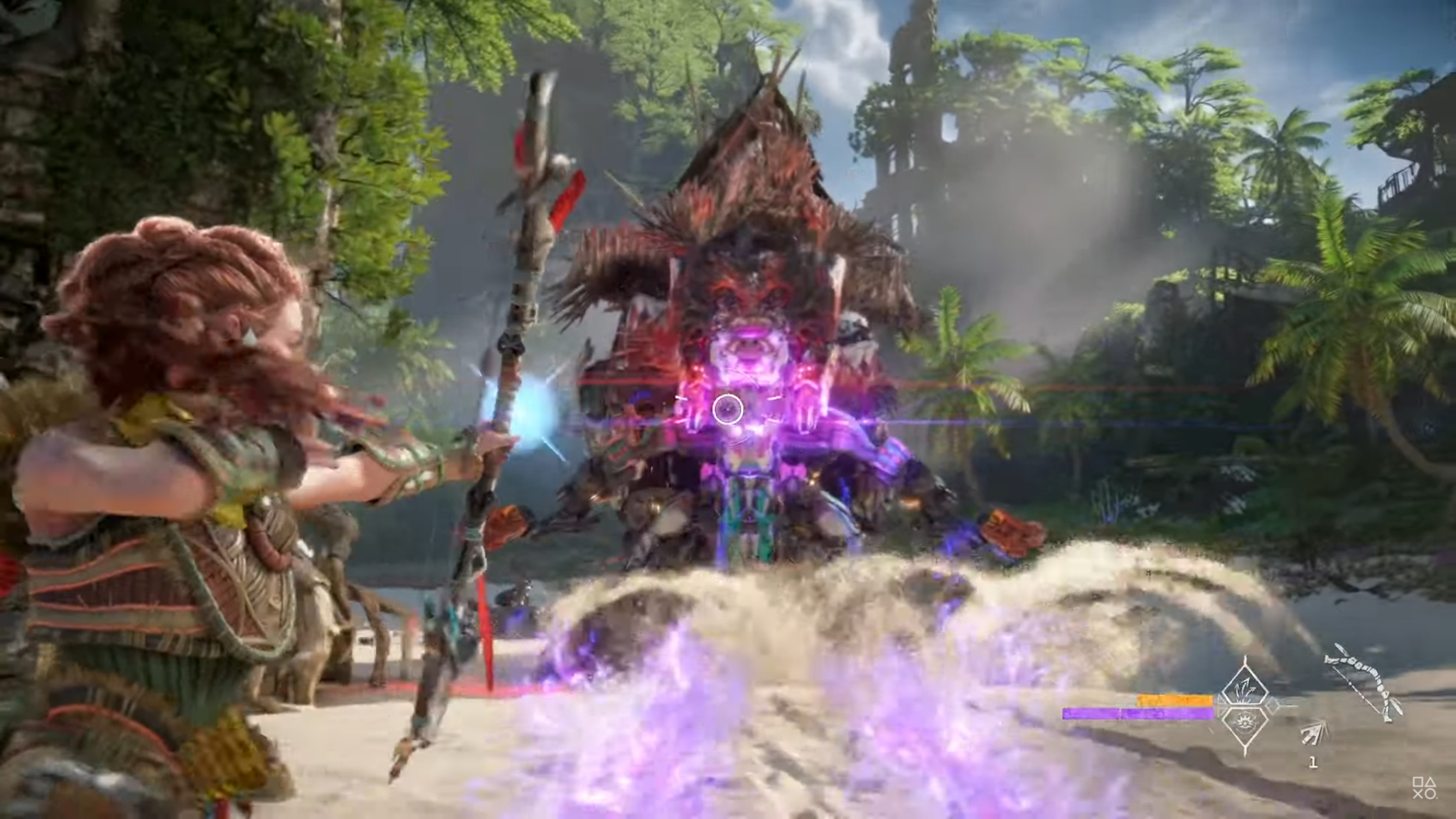 In the next section, Aloy takes on a huge boss: a robot that resembles a woolly mammoth. She uses her bow to target weak points, as well as a kind of sticky projectile to slow the enormous beast down. She even picks up an energy machine gun and uses that to take off some of the robot's armor.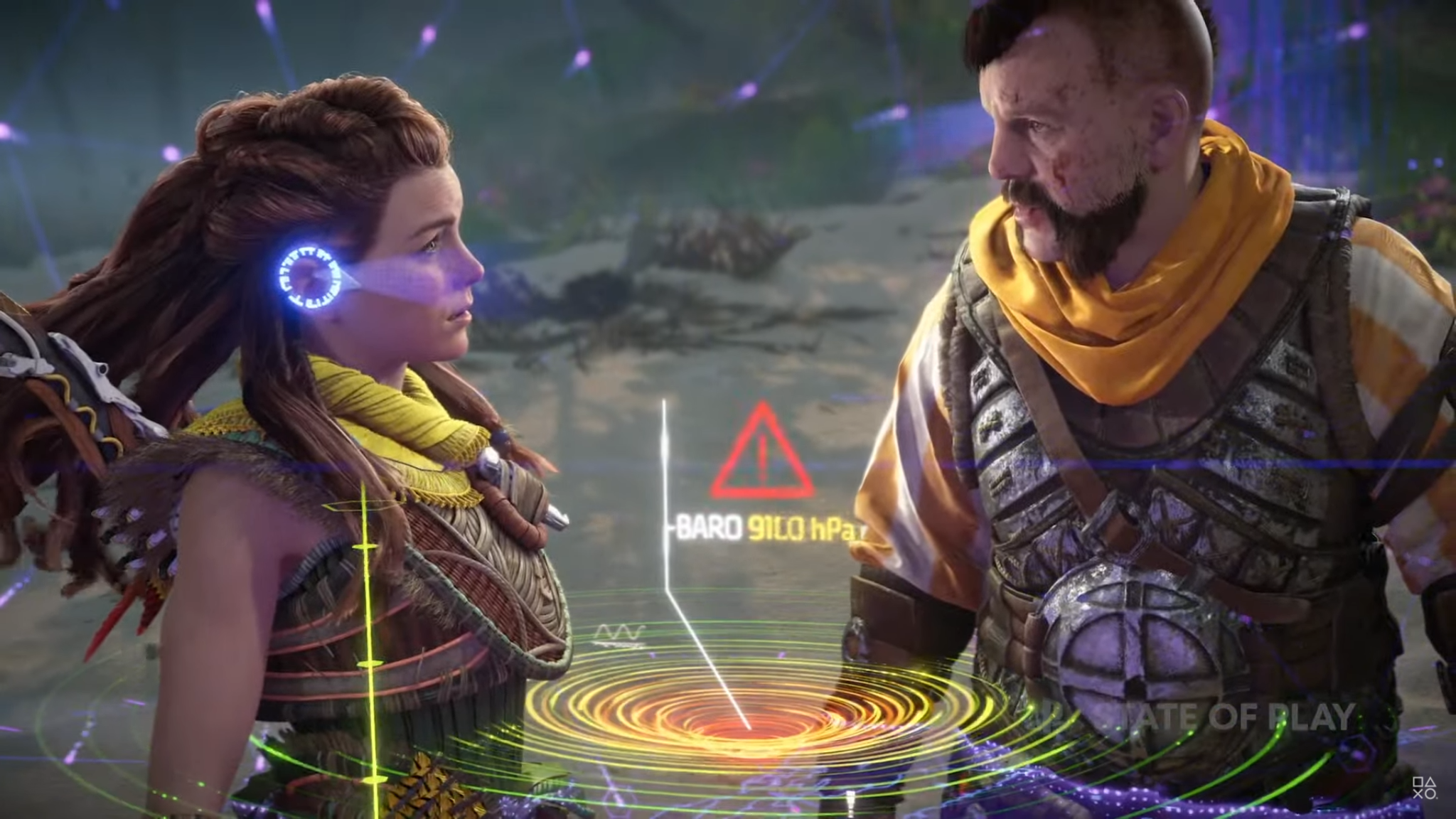 After a combination of attacking, evading and using the environment around her, Aloy takes down the mammoth robot and rescues her friend. Her reward is a holographic map of the world.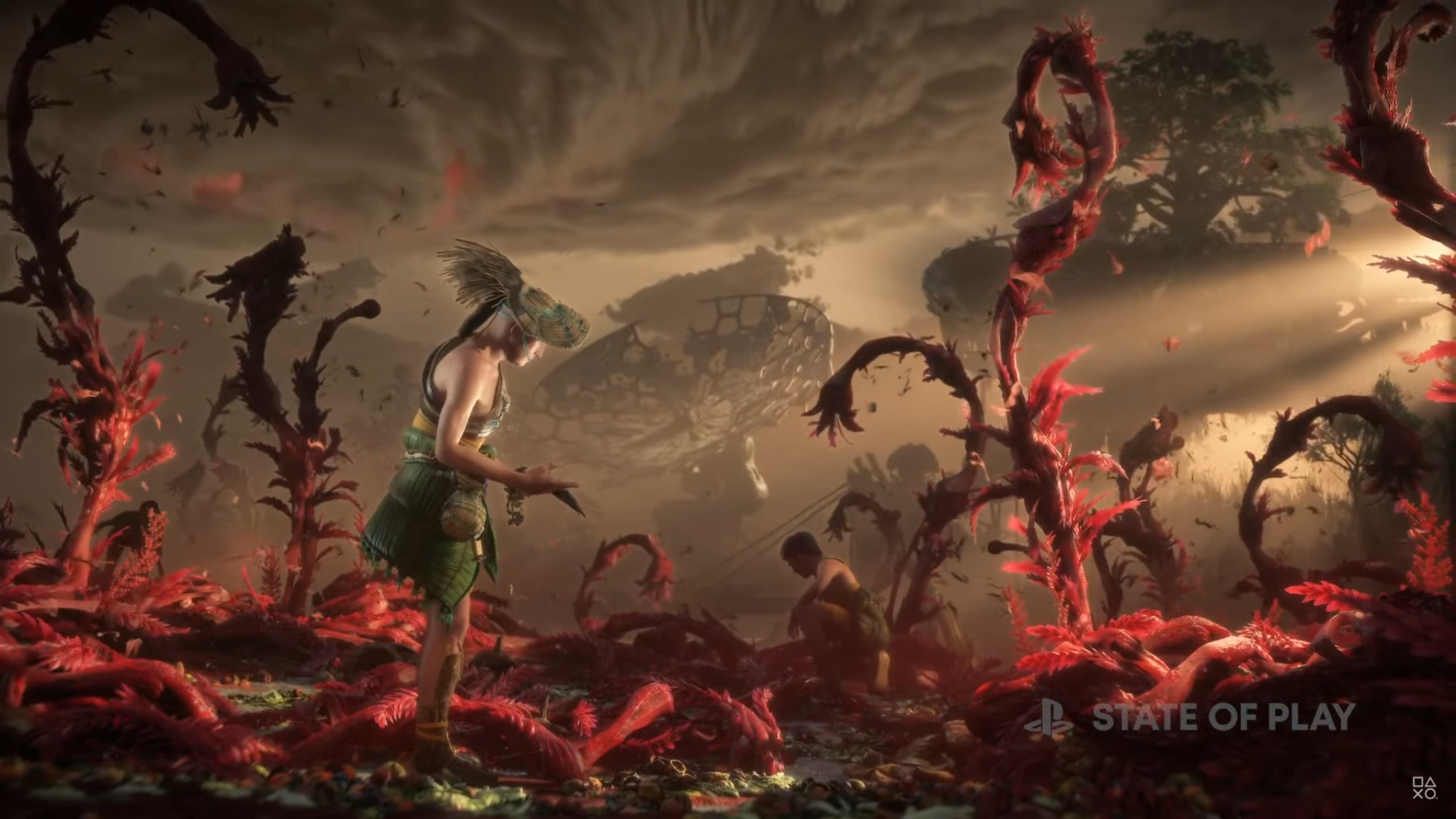 That's the end of the gameplay demo. Now we're hearing about Horizon Forbidden West's story setup. Aloy journeys to the ruins of San Francisco in her current quest, which involves investigating a mysterious red blight that's poisoning the land.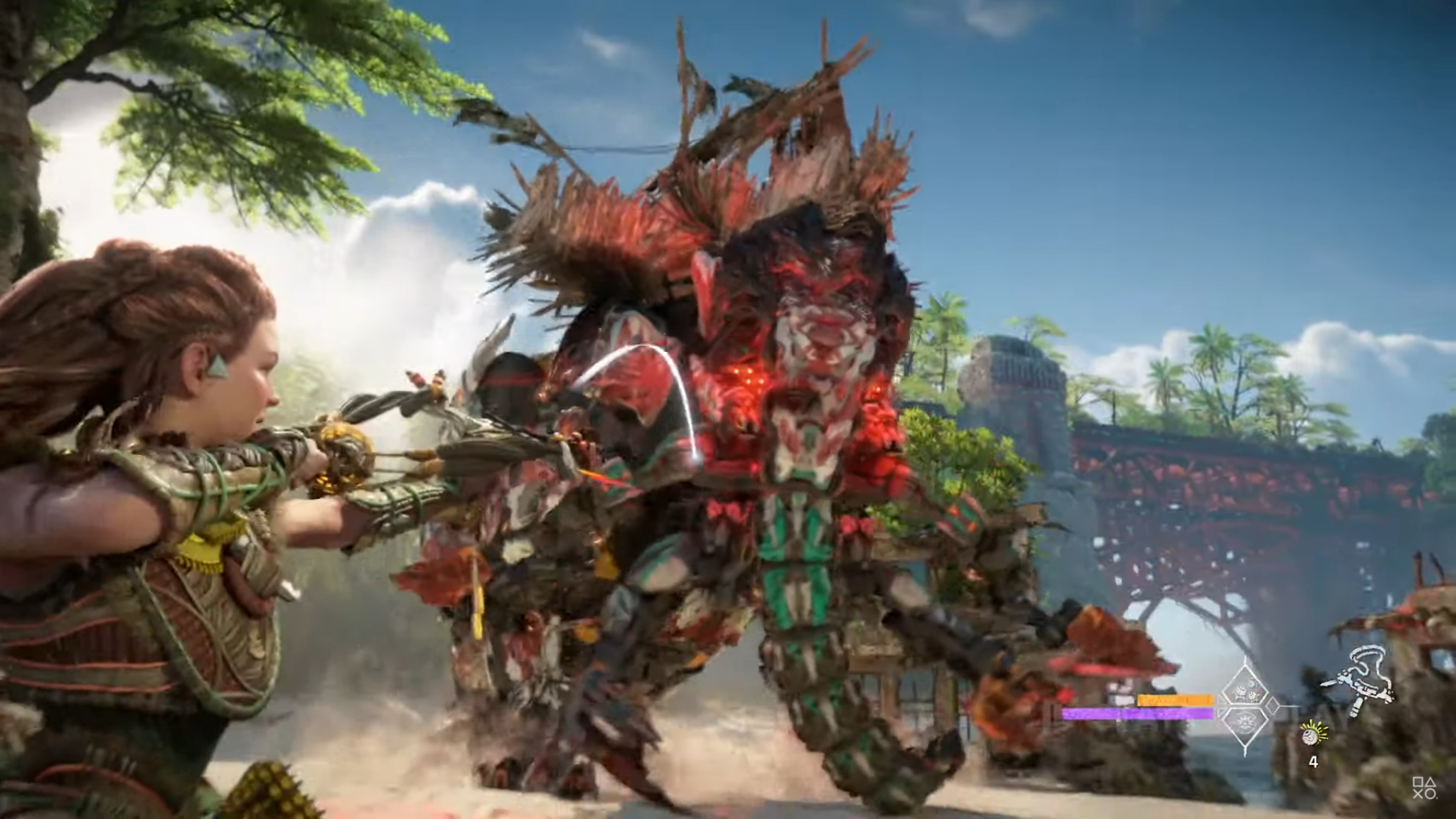 The devs discussed a number of new gameplay features, including faster platforming, an underwater breathing device and mountable enemies. They also discussed combat enhancements, such as adhesive grenades, smoke bombs and improvised weapons, picked off of damaged machines.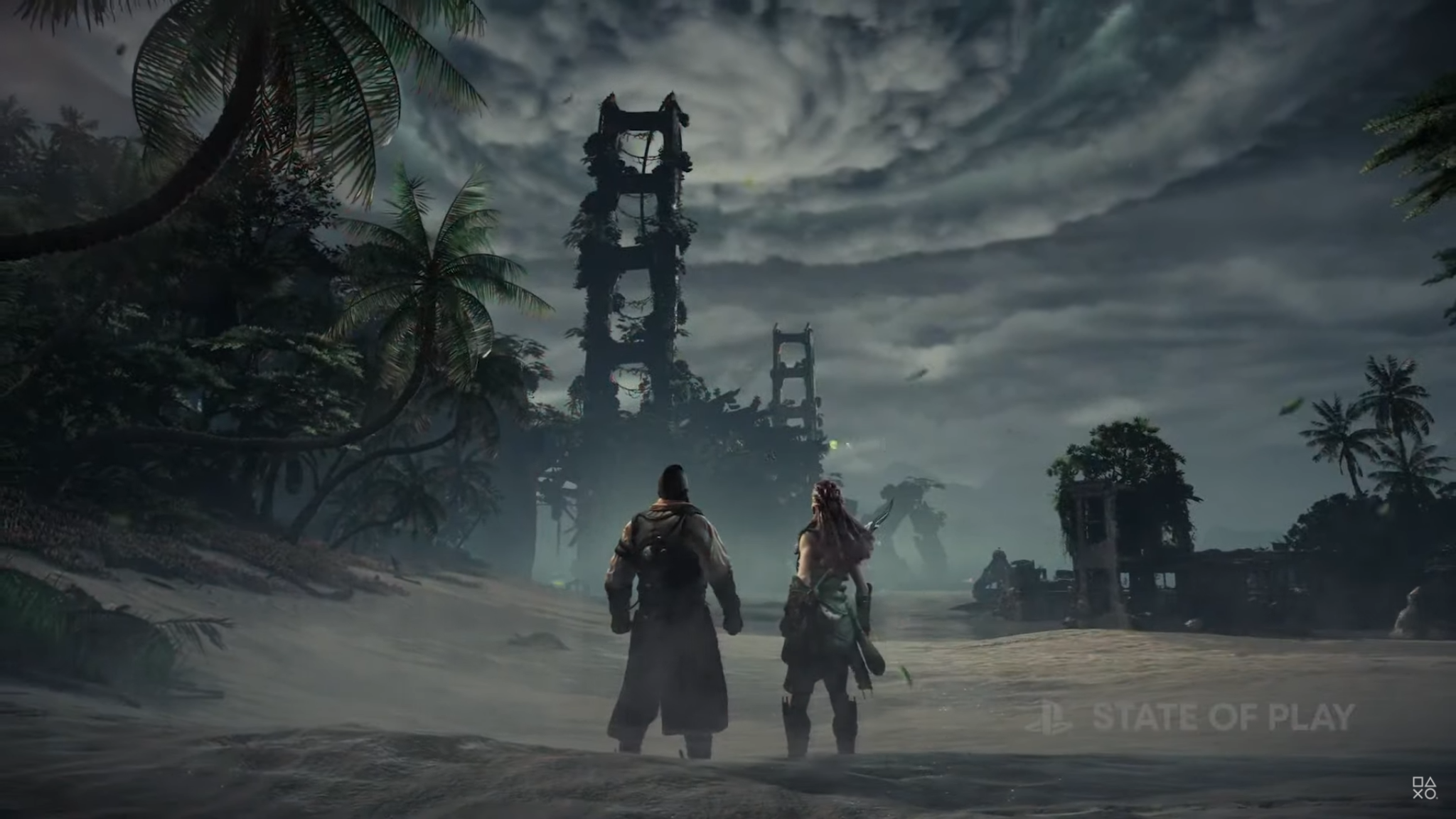 Aloy's quest will pit her against a group of dangerous rebels. We imagine that this conflict, in tandem with the blight and the machines, will drive most of the story.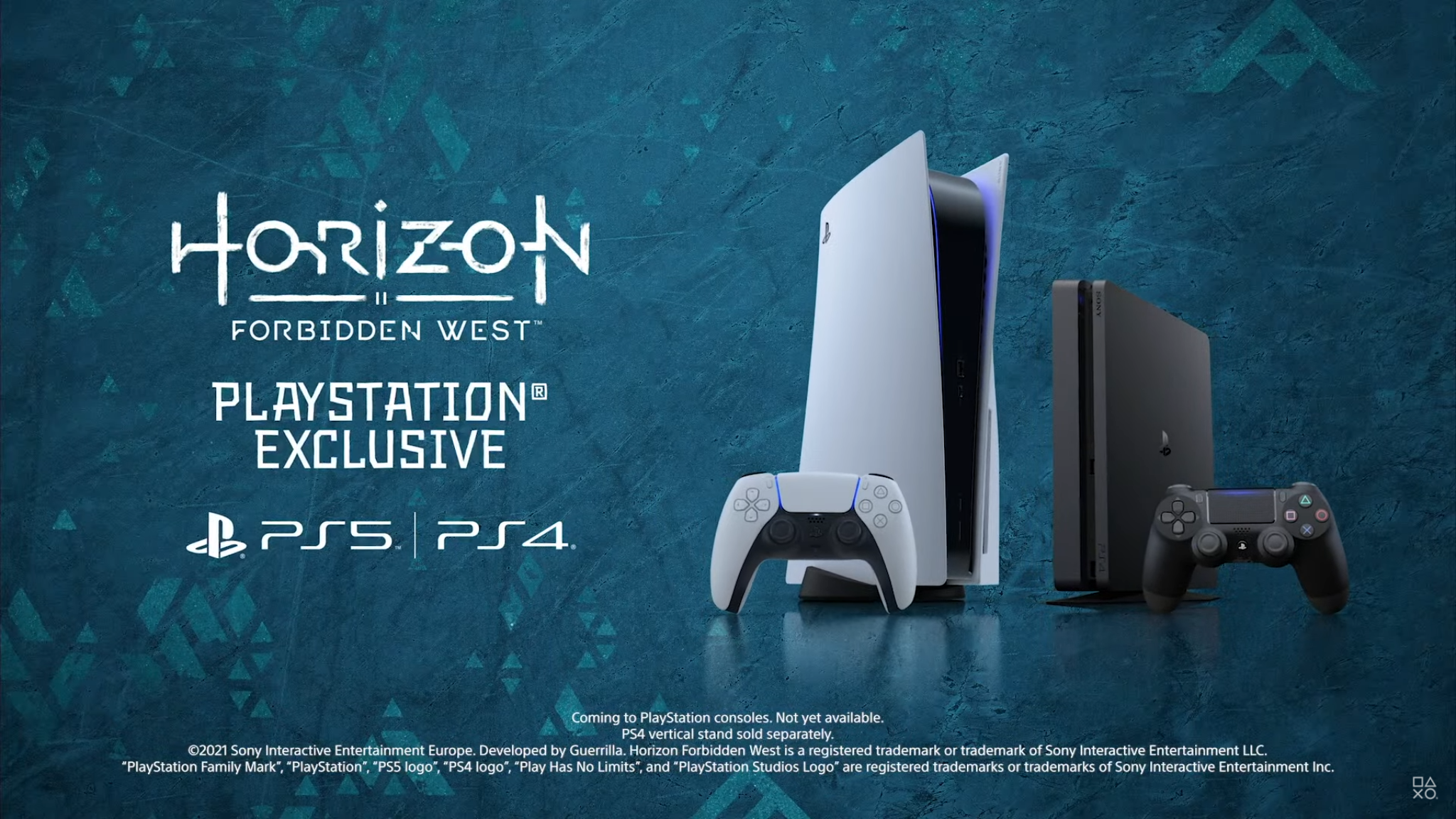 And that's the end of the presentation! Horizon Forbidden West will be available for PS4 and PS5, likely before the end of the year, although we still don't have a hard release date.
In the meantime, Horizon Zero Dawn was available for free a few weeks ago via the PlayStation Store. If you picked it up then, now would be a good time to play it; if not, you can usually pick it up for less than $20. We'll have more coverage for Horizon Forbidden West as Sony reveals more information.
Get the Tom's Guide newsletter!
Instant access to breaking news, the hottest reviews, great deals and helpful tips.
Thank you for signing up to Tom's Guide. You will receive a verification email shortly.
There was a problem. Please refresh the page and try again.