I don't believe in New Year's resolutions, especially when they're fitness related. All too often I see people set unrealistic goals and injure themselves in the process. Finding joy in movement is about finding the type of exercise you love, and if that's running, welcome to the club. Whether you've got a 5K or a marathon in mind, or you're just clocking miles for fun, a pair of the best running shoes is a must. But what should you buy?
As a fitness editor and marathon runner, I review running shoes for a living. For the past six years, I've written about carbon fiber plates, bootie uppers, and the midsole foam of some of the best shoes on the market. Yet whenever anyone asks me for a personal recommendation I'm stumped — like finding the best sports bra, shoes are subjective, and what works for me might not work for you. That said, if you're looking to buy a pair of shoes this January, there is one pair I fall back on time and time again — the Nike ZoomX Invincible Run 2.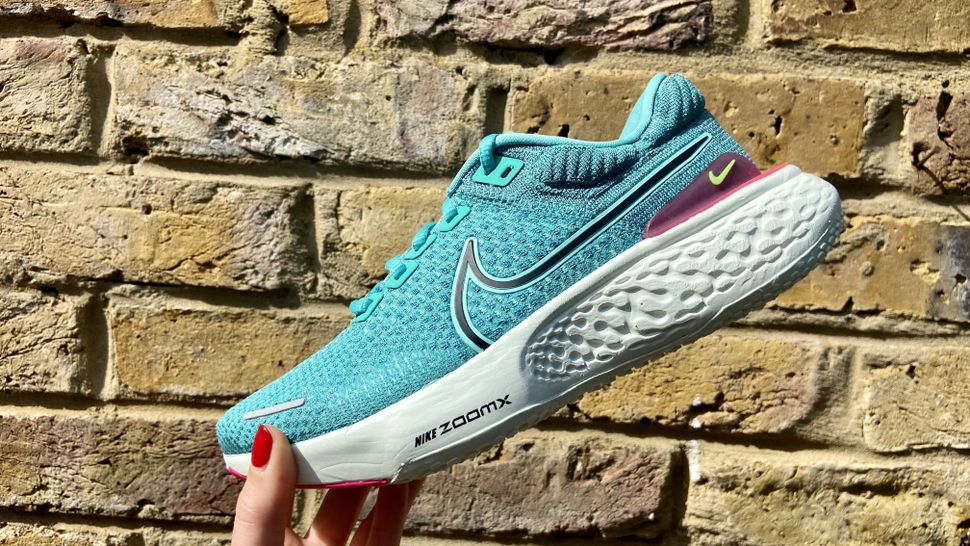 Check out the best deals on the Nike ZoomX Invincible Run Flyknit 2 here:
These running shoes are designed for clocking easy, relaxed miles. They're not going to set you a PR on race day, but if you're just starting out, or you're looking for a shoe that'll let you glide along, while listening to a killer podcast on these cold winter mornings, the Invincible Run 2 is for you. It's bouncy, it's fun, and I own four pairs. (Yes, you read that right — if you've been in this game long enough, you'll know the heartbreak of your favorite shoe receiving drastic changes).
When Nike launched the first version of this shoe, the Nike ZoomX Invincible Run Flyknit, it positioned it as a shoe for runners training for a marathon, looking for a soft, cushioned shoe for easy running days. After miles of testing, I concluded that the shoe was far more than that — there's no reason why beginners couldn't get a lot out of this shoe. Designed for maximum shock absorption, it's packed with bouncy, responsive foam that feels spongy and comfortable from your first step.
The magic of this shoe is in the ZoomX midsole, which is extremely cushioned and smooth underfoot. Unlike most of the best running shoes on the market, there's no Strobel lining underneath the insole of the shoe, so your foot is sitting directly on top of the ZoomX foam, allowing you to really sink into the shoe.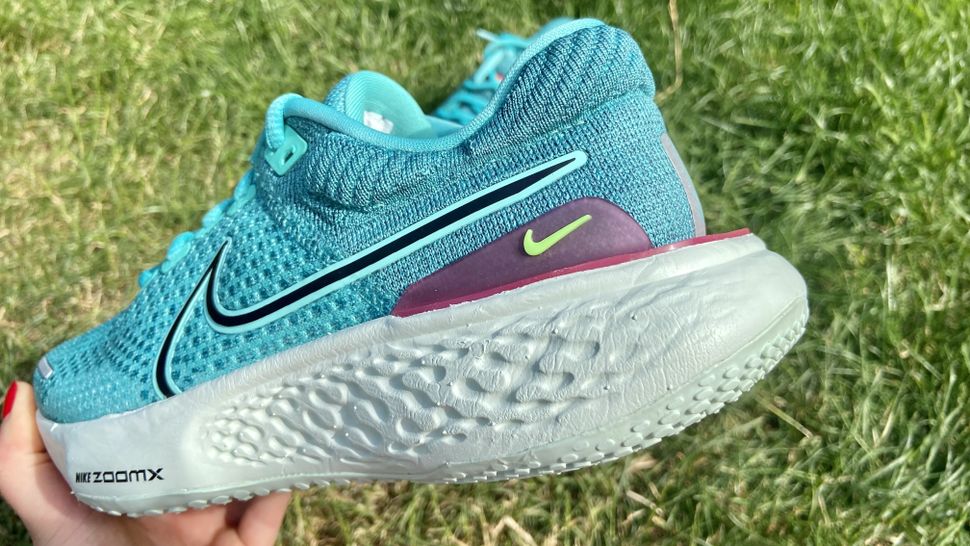 The ZoomX foam is usually reserved for the faster shoes in its collection, such as the Nike ZoomX Vaporfly Next% 2, and the Nike Alphafly Next%. Both of these speedier shoes have carbon fiber plates, and without the plate, the foam seems to take on a different meaning in the Invincible Run. Instead of propelling the foot forward, the bouncy, responsive foam reduces the impact of each step for a more comfortable run. The shoe also has the same rocker geometry we've seen in a lot of Nike's newer innovations, but again, this is to make easy running easier, rather than aid a faster toe-off.
All in all, this is a super plush, super comfortable running shoe, and it's the one I pack for a holiday where I'm restricted on space. I spend a lot of my time testing running shoes, but this is the pair I always return to.
Not for you? Check out the best Nike running shoes, the best women's running shoes, and the best trail running shoes here.