Shopping for Mother's Day gifts isn't always easy. However, one retailer is offering a deal that not only gets mom a cool gift, but also gets you a little kickback as well.
Through May 14, Prime members who purchase Amazon eGift cards valued at $50 or more will receive a free $5 Amazon promotional code. It's a small credit, but it's essentially free money that Amazon is handing out. Additionally, nothing's stopping you from purchasing the eGift card for yourself and pocketing the $50 card and $5 credit. (You can then use that to get mom a bigger Mother's Day gift, right?)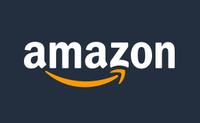 Amazon eGift card: buy $50 card, get free $5 credit @ Amazon
Prime members who purchase $50 (or more) in Amazon eGift cards (in one order) can get a free $5 Amazon credit. This deal is valid through May 14 at 11:59 p.m. (PT) or while supplies last. It's a minor promo credit, but it's essentially free money you can get from Amazon.
The deal is very easy to activate. Simply visit the Amazon Gift Cards page, purchase at least $50 worth of Amazon eGift cards, and you'll get a $5 promo code via e-mail.
Be aware that you must be a Prime member to get this deal. Furthermore, the promotion works only once per account; if you buy $100 worth of eGift cards, you won't get $10 worth of credit, in other words.
If you're not already an Amazon Prime subscriber, you can try a free trial today; it's the only way to access a number of Amazon deals, including this one. Plus, you'll get access to Prime Day deals when they're available later this summer. Make sure to follow our Amazon Memorial Day sales coverage for the best Amazon deals this month.