There's nothing more rewarding than growing your own vegetables. Be it juicy tomato plants or aromatic herbs, you can't get any more fresh than that. But, if you're wondering why your crops don't always go to plan, you might be making one of these common mistakes when growing vegetables.
Even the most experienced gardener can struggle with the perils of failed crops. Luckily, there are some basic things to consider before growing and maintaining a vegetable garden. These will ensure your veggies have the right conditions and sufficient nutrients to yield the best results.
What's more, once you master your homegrown produce, this will save you tons of money on your grocery bills. It's a win-win! So, if you want a bumper harvest to last all year, beware of these 7 mistakes to avoid when growing vegetables.
1. Sowing too early
Planting too early is one of the most common mistakes. And while we might fancy the idea of having our favorite vegetables all year round, the timing of sowing is crucial.
All types of vegetables have specific sowing dates, and if you sow seedlings too soon, they will struggle to survive. This is simply because they don't have the right conditions in the year that is suited for their growth — and you'll end up with a waste of crops and disappointment.
It's best to always follow the sowing dates on your seed packets, for a successful germination and healthier harvest.
In addition, you can check your USDA Hardiness zone to determine the best Fall vegetables (cool season vegetables), and summer vegetables that are suited to your region. Typically, cool season vegetables include things like kale, spinach, beets, peas and cabbage, while summer veggies include tomatoes, eggplants, squash, melons and chillies.
2. …or sowing too late
Similarly, sowing seeds too late in the year can have a negative impact on vegetable crops. Although vegetable seeds will still germinate, you may not get as good a harvest.
In addition, there are some veggies such as chilli peppers and some tomato varieties that need a longer growing period. If you're planting Fall vegetables for instance, don't wait until October or when the leaves start falling. Experts recommend sowing seeds in August, so they have sufficient time to germinate and grow healthily as the temperatures drop. In fact, most Fall crops should be planted a minimum of six weeks before the first expected frost.
3. Choosing the wrong vegetables
Although you might want to throw down your favorite veggie seeds into your plot, not all vegetables are suitable for every climate. If you plant the wrong crops for your climate zone, these will struggle to grow and develop properly, or you'll end up with poor results.
That's why it's important to research the best vegetables that are tailored for your region, climate and USDA Hardiness zone. This will ensure your plants get the right amount of sunlight and the correct temperature to fully develop and thrive.
If you're a beginner or stuck for ideas, you might want to check out these easiest vegetables to grow.
4. Planting in the wrong location
Another common mistake is planting vegetables in the wrong spot. Even if you've allocated what you think is the perfect plot for your veggies, this might not always be suitable for everything you want to grow. Certain parts of your yard might have poor soil conditions, are prone to wind, or are not getting enough — or too much — sunlight during the day. This means your plants will struggle to cope, and not grow properly.
Generally, most vegetables need to be planted in sunny spots in the yard, and experts recommend they get at least six hours of sun a day. In fact, the only exception would be planting lettuce or other salad leaves that are able to cope with shady conditions. But again, always check what conditions your veggies need before growing them.
5. Using poor soil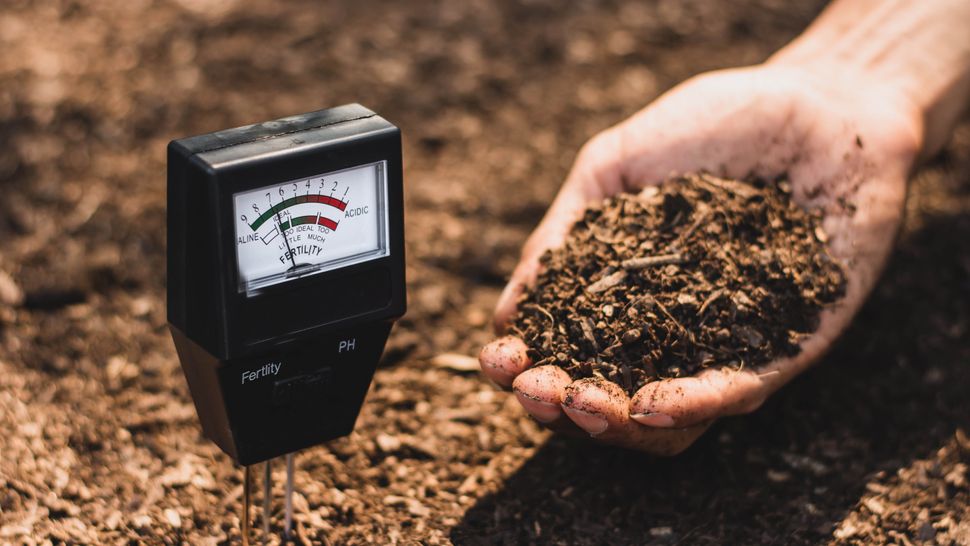 Before sowing vegetable seeds, it's important to check the conditions of your soil. If you start off with poor soil, your seedlings will be deprived of the essential nutrients they need to thrive.
It's a good idea to test the pH levels to find out the acidity of your soil. Generally, the best pH range for a healthy vegetable garden is about 5.5 to 7.5, with a pH of 6.0 to 6.5 preferred by most crops. You can test the soil with a meter like this SONKIR Soil pH Meter ($9, Amazon), that is ideal for indoor and outdoor plants.
In any case, there are several ways to improve soil conditions, such as aerating your yard, topdressing or adding a layer of organic mulch around your crops. Don't forget, any time you make soil amendments, check the pH levels again, and alter where necessary until your soil is in a healthy condition.
5. Planting too close together
If you have a compact vegetable plot or raised beds, avoid sowing too many plants into too small a space. Once the seedlings start to grow, this will inevitably leave them cramped and competing for water and essential nutrients.
Each plant requires specific spacing to help crops grow and fully develop. For instance, beets, carrots, and beans require up to 4 inches (10 cm) apart, while broccoli, cauliflower and Brussels sprouts would need up to 24 inches (60 cm) apart. So do your research before sowing, as you want to make sure you give each vegetable adequate space for healthy growth and high yields.
7. Planting too much at once
Another common mistake is to plant too many veggies at one time. While it can be exciting to grow homegrown vegetables, you might not have such great results. What's more, if they all have different sowing times of the year, this can be even more problematic.
It's always better to just pick one or two vegetable plants to begin with, before gradually adding more over time. Once you've mastered your initial crops, you'll be able to gain more confidence and have better results with others.
More from Tom's Guide