Your home's security isn't an area where you want to cut corners. But, the smart home security cameras that offer the greatest capabilities also can cost a considerable sum. A quality brand like Arlo will do the job, but it could be hard on your budget to kit your whole home with that hardware. Luckily, budgeting gets a lot simpler with eBay's Certified Refurbished program, which serves up otherwise expensive products at far more affordable prices. Not to mention eBay is serving up an extra 10% discount from now through April 2 with code "PAYLESSCR" for up to $100 off (see the terms and conditions).
For multi-angle coverage of your home, you might look for something like the Arlo Pro 2 camera system. Normally this pair of wireless security cameras and their base station would cost $449 brand new. But, picking up a set through the eBay Certified Refurbished program will drop the price down to just $166.99 – that's 62% off the retail price.
And that's just the savings you get from one set. If you're trying to bolster your security with cameras from the front yard, doorway, backyard, and garage, the savings will really start to add up.
When you purchase a product through the eBay Certified Refurbished program you don't have to worry about their quality. Any product you get from the program will come in like-new condition, albeit at a much lower price. All the products will have been inspected, cleaned, and expertly restored by the manufacturers themselves or by manufacturer-approved vendors.
It's not just the hardware that comes fully intact either. You're also getting as good a warranty as you'd get with most new products. For all Certified Refurbished products in this program, eBay offers a two-year warranty. So, you can rest easy knowing that you're not getting a cheap product that's going to fail on you and leave you high and dry.
With that in mind, let's take a look at just what you can get with the eBay Certified Refurbished program. That Arlo Pro 2 kit we mentioned earlier is a strong start for smart home security. It includes two 1080p surveillance cams that can be installed without any wires (or with wires for even more capabilities), run on batteries, and feature weather-resistant enclosures.
You can set these cameras up to record footage anytime there's action in a specific area or you opt to record 24/7. With a wide field of view and night vision, they'll be able to capture plenty around the clock.
A smart doorbell is another wise addition to your security setup, and the Certified Refurbished program has a big discount on the Arlo Essential Video Doorbell for just $79, down from the retail price of $199. This will let you know who's at the door and communicate with them even if you're not at home. No more unwanted solicitors or kids playing ding-dong ditch.
And those two products are just the start of what's available. If you want more gear to secure your home, check out all the savings on Arlo products through the eBay Certified Refurbished program.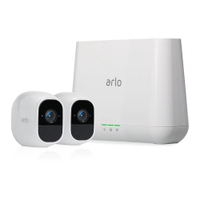 Arlo Pro 2
Get two angles of coverage for your home with the Arlo Pro 2 kit. With the savings through the eBay Certified Refurbished program, you can even double up for less than the price of one new kit.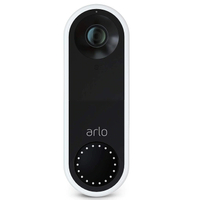 Arlo Essential Video Doorbell
See who's at your door and communicate directly with them from wherever you are with the Arlo Essential Video Doorbell. And, save $120 with the eBay Certified Refurbished Program.