Best Black Friday deals LIVE — 115+ deals we'd buy ourselves
These are the Black Friday deals most worth your money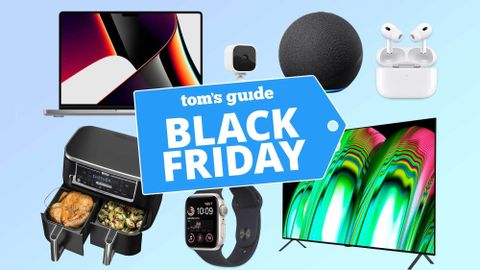 (Image: © Tom's Guide)
The Black Friday deals are still going this weekend as we head towards Cyber Monday, where we expect a whole range of deals to pop up.
So we're picking out the best deals that you can still buy this weekend from the likes of Amazon, Best Buy, Walmart and more. for example, some of the best deals include the Apple Watch SE 2020 for $149 at Walmart (opens in new tab), a 50-inch Fire TV for $239 at Amazon and the Meta Quest 2 VR bundle for $50 off (opens in new tab).
And if you're worries about what's a hot deal and what's not, then you can count on us because we've been covering retail holidays for over a decade here at Tom's Guide. We'll help you find the best of the remaining Black Friday deals on the items you want and need, and flag the early Cyber Monday deals.
On this page you'll find the best Black Friday deals you can shop right now. Our editors have tested and reviewed hundreds of devices, from smartphones and TVs to easy-to-use kitchen appliances. Here's what we recommend you buy today.
Best Black Friday deals now