We have lots of guides for the best smart home tech — the best smart displays, the best video doorbells, the best home security cameras and more. And Google Nest products consistently top our lists, despite tough competition.
That's why I'm excited about all the Google products on sale at Best Buy right now. Tons of the best smart home products have been slashed in price, so now's the perfect time to upgrade your smart home setup with the best of the best.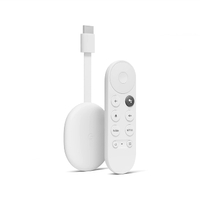 Chromecast with Google TV: was $49 now $39 @ Best Buy
All the Chromecast really needed, if you ask us, was a remote and some apps. And the 4K Chromecast with Google TV delivered those two standards. It supports Dolby Vision, HDR10 and Dolby Atmos (via passthrough HDMI), so your shows and movies will look and sound great.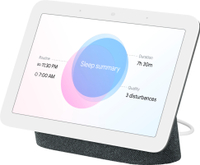 Google Nest Hub (2nd gen): was $99 now $74 @ Best Buy
The second-gen Google Nest Hub features a 7-inch smart display and built-in speakers. This device also offers sleep tracking and support for some of the best streaming services out there, including Netflix, Disney Plus, Hulu and more. This deal takes $25 off.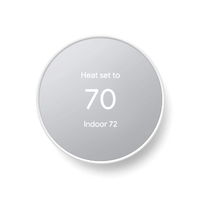 Google Nest Thermostat: was $129 now $99 @ Best Buy
Control your home's heating and cooling with the current-gen Nest Thermostat. This smart system learns your habits and automatically regulates your home's temperature room by room. It's on sale for $99 for a limited time.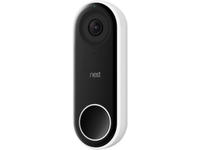 Google Nest Doorbell (Battery): was $179 now $129 @ Best Buy
Our favorite video doorbell is currently $50 off at Best Buy. This video doorbell has an excellent picture, can announce familiar faces arriving at the door and can also recognize packages, animals and vehicles.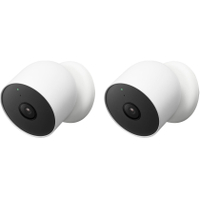 Google Nest Cam 2-pack: was $329 now $259 @ Best Buy
The Google Nest Cam is our top pick for the best home security camera. It offers sharp picture quality, 3 hours of video storage on the camera itself, and person, animal and vehicle detection. This Google Nest Cam 2-pack is $70 off right now.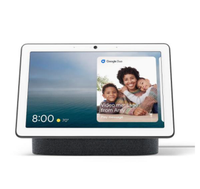 Google Nest Hub Max: was $229 now $189 @ Best Buy
Save $40 off the price of the Google Nest Hub Max, which blends great sound with a 10-inch touchscreen display and 6.5MP camera. With all the usual smart speakers features, plus app and video call support, it's a great addition to your home.