The best wireless internet plans in Australia have improved massively in recent years and now provide a genuine alternative to a fixed-line connection. When you think of wireless internet, the most common types that will likely come to mind include NBN fixed wireless and 5G home internet.
And while these certainly are the two of the best internet plan options in Australia, there is increasing competition from Starlink, Tesla founder Elon Musk's satellite internet service that has slowly but surely been attracting new customers.
So, if you think your home wireless internet plan could do with improving, or you want to find out if there's a potentially better internet option out there to rival your fixed-line NBN connection, we're here to help. We've compared the best wireless internet plans, in partnership with WhistleOut, including NBN's own fixed wireless service, 4G and 5G home internet and even 4G and 5G mobile broadband.
Current Wireless Internet Plan Deals
Looking for some quick recommendations for the best wireless broadband options in Australia? We've picked out some of the standout deals currently available, which you can check out below.
Best NBN Fixed Wireless Plans
If your home isn't able to connect to one of the best NBN plans, instead having to rely on a fixed wireless connection, then there is still good news to report. The latest data from the Australian Competition & Consumer Commission (ACCC) found the average download speed on fixed wireless plans was 57Mbps during all hours, putting it on par with NBN 50 plans.
To put this into greater context, average download speeds during all hours were 109.7% of advertised plan speeds, i.e. users experienced faster download speeds than those they were technically paying for. This figure decreased to 87.5% during the busy evening hours of 7pm to 11pm.
This is to be expected, however, not only because more users will be connecting to the internet during the this time, but also because of the inherent limitations of fixed wireless technology.
Best NBN Fixed Wireless plan: our pick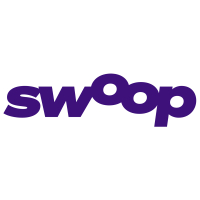 Swoop | Unlimited data | No lock-in contract | AU$69p/m (for first 6 months, then AU$79p/m)
Swoop is a relative newcomer to the NBN scene but has already been racking up positive reviews. This Swoop fixed wireless plan is one of the cheapest around, and claims to offer up to 75Mbps maximum download speeds. The actual speed you receive may be less, depending on your location to the nearest fixed wireless tower.
Total minimum cost: AU$690 | Total cost for first year: AU$888 | Yearly cost after discount: AU$948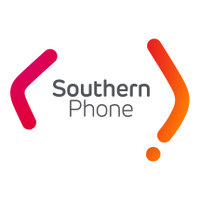 Southern Phone | Fixed Wireless Plus | Unlimited data | No lock-in contract | AU$65p/m (for 12 months, then AU$75p/m)
Southern Phone's fixed wireless internet plan also has some appeal, as it's the only one we can see that offers a discount for the entire first year you're connected.
Because fixed wireless plans aren't required to advertise a typical evening speed figure, speeds on this plan are quoted as "standard", which on a Fixed Wireless Plus plan, have a theoretical maximum of 75Mbps.
We should point out that Southern Phone has received a fair few negative reviews online, which is why it isn't our top pick.
Total minimum cost: AU$65 | Total cost for first year: AU$780 | Yearly cost after discount: AU$900
More NBN Fixed Wireless deals
Best Home Wireless Internet Plans
Australia's 4G and 5G network coverage has been steadily improving in recent years and is now a genuine internet option for people looking for a fast, reliable connection.
5G home internet, in particular, has the potential to offer download speeds that far exceed those offered on a fixed-line NBN connection.
4G home internet speeds may be slower in comparison, but they offer an easier and more convenient way of getting online for people in more remote areas.
Best 5G home wireless plan: our pick
When 5G home internet first became available in Australia, it was only Telstra and Optus that could offer it. And Telstra was by invitation only. But now Vodafone has joined the party, Telstra has dropped its invitation policy and overall 5G coverage has increased considerably.
This means 5G home internet is a genuine option for Australians wanting to get online and experience (potentially) superfast download speeds. And, with increased competition, the telco providers are starting to offer better deals to help entice you. We've picked out our favourite plan for most people below, but check out the best 5G home internet plans for more deals.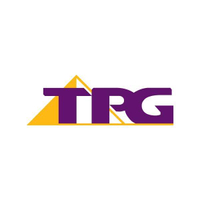 TPG | 5G Home Broadband Premium | Unlimited data | No lock-in contract | First month free | AU$64.99p/m
TPG is our pick for the best 5G home internet plan thanks to its fast speeds (up to 100Mbps) and affordable pricing in comparison to its competitors. TPG provides the required modem for free and if you choose to cancel your plan, you need to return it within 21 days. If you don't, you'll need to pay a non-return fee, charged at AU$17p/m for every unused month within a 36-month term.
The first month of your plan is free too, so if you find it doesn't quite deliver what you expected, then you are free to leave. You will be required to return the modem within 21 days or you'll be asked to pay a non-return fee.
Total minimum cost: AU$0 | Total cost for first year: AU$714.89 | Yearly cost after discount: AU$779.88
More 5G home wireless plans
Best 4G home wireless plan: our pick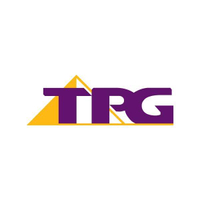 TPG | Home Wireless Unlimited | Unlimited data | First month free | AU$54.99p/m
The majority of 4G home internet providers only offer up to 20Mbps download speeds (only Optus offers 25Mbps) so choosing the best plan here predominantly comes down to price. This is why we've chosen TPG home wireless broadband as our top pick, as it's the most affordable, due to it not requiring you to pay an upfront modem fee. Other providers charge similar or less on a monthly basis, but come with a compulsory modem fee upon sign-up.
Total minimum cost: AU$0 | Total cost for first year: AU$604.89 | Yearly cost after discount: AU$659.88
More 4G home wireless plans
Best Mobile Broadband Plans
Mobile broadband can be useful if you spend a lot of your time away from home but still require an internet connection. Both 4G and 5G speeds are possible and perhaps the greatest benefit of mobile broadband is that it can serve as an alternative to using your smartphone as a personal hotspot. But, mobile broadband can get expensive if you need to buy a compatible modem, as telcos tend to charge a monthly fee for them.
You can get SIM-only mobile broadband plans, but these require you to have your own modem. You could, for example, put a SIM card in an old phone and use it as a personal hotspot. The key thing to remember with mobile broadband is that there is usually a limit on the amount of data included.
The plans we've selected below are based on the assumption that you need to pay for the compatible modem.
Best 5G mobile broadband plans: our pick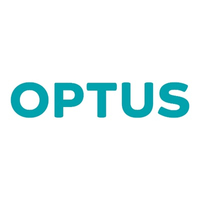 Optus | Choice Plus Data Plan | 60GB data | AU$45p/m
Optus has an attractive offer (correct at time of publishing) that gives you 60GB of monthly data, along with a Netgear Nighthawk M6 mobile broadband modem for free.
Mobile broadband providers usually charge a monthly device payment, so Optus' AU$0p/m is definitely a welcome one.
The only slight catch is that you'll need to remain connected to Optus' mobile broadband plan for 24 or 36 months. The promotion is valid until December 12th, 2023. If you cancel before this time, then you'll need to make back payments for the modem on a pro-rata basis. This is currently AU$17.20p/m. If you cancel after one month for example, you would need to pay AU$666.60 (AU$45 data plan plus 36 months for the modem).
Total minimum cost: AU$666.60 incl. modem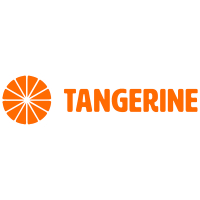 Tangerine | Data-only plan | 400GB | No lock-in contract | AU$59.90p/m (for 6 months, then AU$64.90p/m)
If you already have a mobile broadband modem or a tablet, then you can simply pop in this data-only 5G SIM card from Tangerine to unlock 400GB of monthly data.
Tangerine does give you the option of adding a compatible modem, but these can only be purchased outright and not on a monthly payment plan.
Tangerine's 5G mobile broadband network uses parts of the Telstra network, so you should get good coverage when you're out and about. Download speeds on both 4G and 5G networks are capped at 250Mbps.
Total minimum cost: AU$59.90 | Total cost for first 12 months: AU$748.80 | Yearly cost after discount: AU$778.80
More 5G mobile broadband plans
Best 4G mobile broadband plans: our pick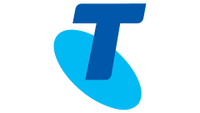 Telstra | Upfront Data Plan Small | 30GB data | No lock-in contract | AU$31p/m (for 24 months, then AU$25p/m)
Telstra offers the best overall value in our opinion when it comes to 4G mobile broadband, too. You're able to connect to the ISP's 4GX network, which doubles the bandwidth of 4G, offering potentially faster speeds. You also get 30GB data included as standard, far more than other providers.
Vodafone does currently offer 30GB data p/m for less, but this includes 20GB bonus data until the end of February 2023, after which the plan resorts to its usual 10GB data p/m.
Total minimum cost: AU$169 (1 month plan + 24mth modem cost) | Total cost for 24 months: AU$744 | Yearly cost after 24 months: AU$300
More 4G mobile broadband plans
Home wireless internet FAQ
What is fixed wireless internet?
Fixed wireless internet is a connection type predominantly used by people in rural and regional areas of Australia. The ACCC estimates that 4% of NBN customers are served by an NBN fixed wireless connection.
Fixed wireless broadband is served to home via base towers emitting radio waves that are received by an antenna installed on the roof of your property. The antenna connects to an NBN device inside your property, which connects to a modem to emit a Wi-Fi signal which your devices connect to.
Is wireless broadband better than the NBN?
Yes and no. For some Australians, wireless broadband is the only option for connecting to the internet, as their property isn't served by a fixed-line NBN connection. Some others may find they live in an area with good 5G network coverage and so can achieve faster download speeds than what is possible from their fixed-line connection.
However, wireless internet options can be affected by network congestion, interference to the wireless signal and the distance between the property and the base tower. While the ACCC has found NBN fixed-wireless providers deliver 110% of download speeds across all hours, this isn't a guarantee that you will experience the same. A fixed-line NBN connection is more likely to offer consistent speeds.