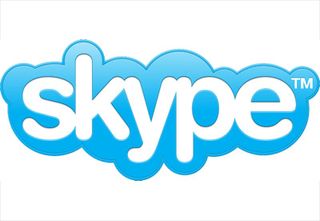 Of course, we also have to note that those flat-fee data plans are virtually gone and the risk of allowing or making the calls has been shifted from the carrier to the user. Video calling could be a rather expensive feature, if you don't watch your (non Wi-Fi) data usage especially on speedy 4G phones (Skype says that low-quality video calls typically consume 128 Kbps).
According to Skype, the video calling feature allows video calls between Android phones and other devices that run Skype, such as an iPhone, a PC, a Mac or a TV. The downside is that the support for this feature is very limited. You have to have an Android phone with Android 2.3 and a front-facing camera. Also, there are only four supported handsets so far, the HTC Desire S, the Sony Ericsson Xperia neo, the Xperia pro and Google's Nexus S. This writer's LG Optimus 2X isn't supported, so I unfortunately do not know how well this feature works outside of a press release. [I have a Nexus S and I'm also unable to get video calls working on 3G and Wi-Fi. Curious. -Marcus.]
Skype said that it will adding support for more Android phones soon.