10 Best Kids' Video Games of 2013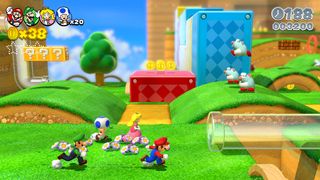 Best video games for kids
No matter what kind of games you like to play, 2013 has probably provided something that's up your alley. But finding games for a crowd that's too young for "Grand Theft Auto V" or "BioShock Infinite" can be a little more difficult. If you're hunting for gifts for youngsters, don't settle for shovelware; check out some of 2013's best games suitable for any age group.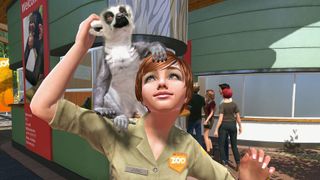 "Zoo Tycoon" (Xbox One)
If you've just invested in an Xbox One and want to share it with the whole family, "Zoo Tycoon" is one of your best options. This management simulation casts you as a zoo owner. As you build your park, you can populate it with a wide variety of animals, including chimpanzees, tigers, elephants and giraffes. Better still, players can use the Kinect to interact with animals, which is much safer than trying to pet them in real life.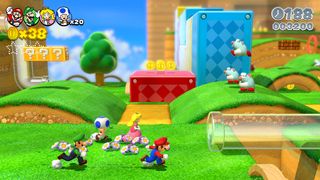 "Super Mario 3D World" (Wii U)
It's hard to beat the "Mario" series for reliable quality in kid-friendly games. Critics hailed "Super Mario 3D World" for the Wii U as the best franchise entry in years, and its colorful graphics, breezy story and reasonable difficulty curve make this platformer a perfect choice for children. You'll take control of iconic plumber Mario (and Luigi, Toad and Peach, for multiplayer with up to four participants) as you take on series villain Bowser in the brand-new Sprixie Kingdom.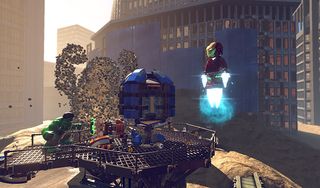 "Lego Marvel Super Heroes" (Xbox 360 / PS3 / Wii U / PC)
Lego games are a solid bet for kids. The cooperative-play options, plus the wide variety of licensed titles — like "Star Wars," "Indiana Jones" and "Harry Potter" — ensure that the games are usually just as much fun for parents and older siblings, too. "Lego Marvel Super Heroes" takes the formula one step further by making New York City an open world to explore with favorite super heroes like Iron Man, Wolverine and Black Widow.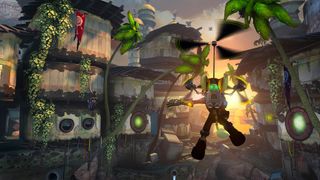 "Ratchet & Clank: Into the Nexus" (PS3)
"Ratchet & Clank" is a series of action/platformers whose tongue has been firmly stuck in its cheek since the very first game. Although the franchise adores racy one-liners and some sly social commentary, the slapstick humor and vibrant characters make it a favorite among kids. In "Into the Nexus," intergalactic adventurers Ratchet and Clank must track down two supercriminals using a combination of acrobatics and bizarre weaponry in this follow-up to the acclaimed "Future" trilogy.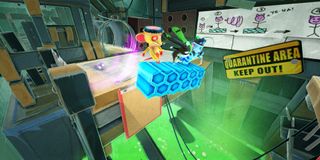 "Tiny Brains" (PS4)
PS4 owners with young children (or excitable friends) may want to look into "Tiny Brains." This indie title stars four lovable lab animals that develop superpowers under the supervision of a former Soviet-bloc mad scientist. By working together, they can solve a number of fiendish puzzles that combine their abilities to teleport, create platforms, and push or pull distant objects. The game is best with four players working in tandem — two parents and two children, for example.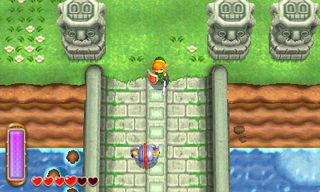 "The Legend of Zelda: A Link Between Worlds" (3DS)
Many modern parents grew up playing "The Legend of Zelda," and it's only fitting that they should pass on their love of the series. "A Link Between Worlds" is the latest entry in Nintendo's beloved franchise, and it has everything a young adventurer could want: daunting dungeons to explore, a plethora of hidden secrets to discover and a whole toy box of tools, from a classic bow and arrow to a rod that creates miniature tornados.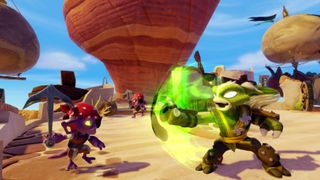 "Skylanders SWAP Force" (Xbox 360 / Xbox One / PS3 / PS4 / Wii / Wii U)
If your kids' love of video games is rivaled only by their compulsion to collect toys, consider "Skylanders SWAP Force." The latest entry in the popular "Skylanders" series is an action/role-playing game in which players control a variety of fantasy creatures in a kid-friendly fantasy adventure. Here's the twist: The characters are real-life action figures (sold separately), and each physical figure can be deconstructed and combined with others to give them unique abilities. Figures from older "Skylanders" games still work, too.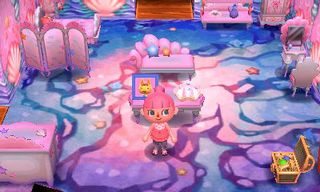 "Animal Crossing: New Leaf" (3DS)
"Animal Crossing: New Leaf" is not about fighting foes, seeking out adventure or solving devious puzzles. Instead, it casts you as the mayor of a small town in desperate need of revitalizing. Paying off mortgages, furnishing buildings and keeping a group of adorable-but-fickle animal townspeople happy may not sound like much fun, but there's something both calming and addicting about performing day-to-day tasks that have tangible effects on both your townspeople's behavior and the appearance of your town.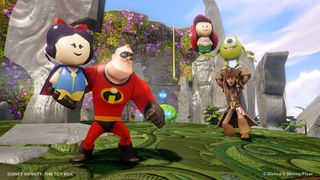 "Disney Infinity" (Xbox 360 / PS3 / Wii / Wii U)
Collecting Disney memorabilia is a hobby that's just about as time-consuming and expensive as gaming, so why not combine the two? "Disney Infinity" is an action/adventure video game that varies dramatically depending on which toys you buy to interact with it. You can play as characters from "The Nightmare Before Christmas," "Toy Story," "Pirates of the Caribbean" and just about anything in between, and even build your own stages in the expansive Toy Box mode.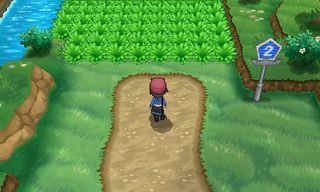 "Pokémon X" / "Pokémon Y" (3DS)
"Pokémon X" and "Pokémon Y" are the latest entries in the unstoppable, long-running series, and bring 69 new Pokémon and a never-before-seen region of the cartoonish world to explore. The games are accessible enough for the younger set and strategic enough for adults, complete with robust multiplayer options for trading and battling the little creatures. You'll need both "X" and "Y" to catch 'em all — perfect for siblings or parent/child duos.